There are so many air fryer benefits vs. deep frying foods! Not only does it make meat and vegetables crispy on the outside but it takes no time to do so. Whether you have an AirWave, Cosori or Ninja Foodi we will talk about why you need one and how it has made our lives easier.
Are you debating on whether cooking with an Air Fryer is right for you? If you're on the fence, it's time to break down all the various Air Fryer Benefits. Not only is air frying a super simple solution to cook food in, but it's also an easy kitchen appliance that you can use for a large family or individual as well. (originally published 4/20, affiliate links present)
Air Fryer Benefits vs Oven
Ok so we all have an oven, typically, and know how to use it well. If you want to get really crispy chicken skin or food you have to crank up the heat or broil. Not anymore. There are so many other options out there to not only get the best texture but also not heat up your house!
Especially during the summertime this is key. Some machines even offer both pressure cooking and air frying in the same pot, a win win!
Let's start with a few basics and what I have in my kitchen: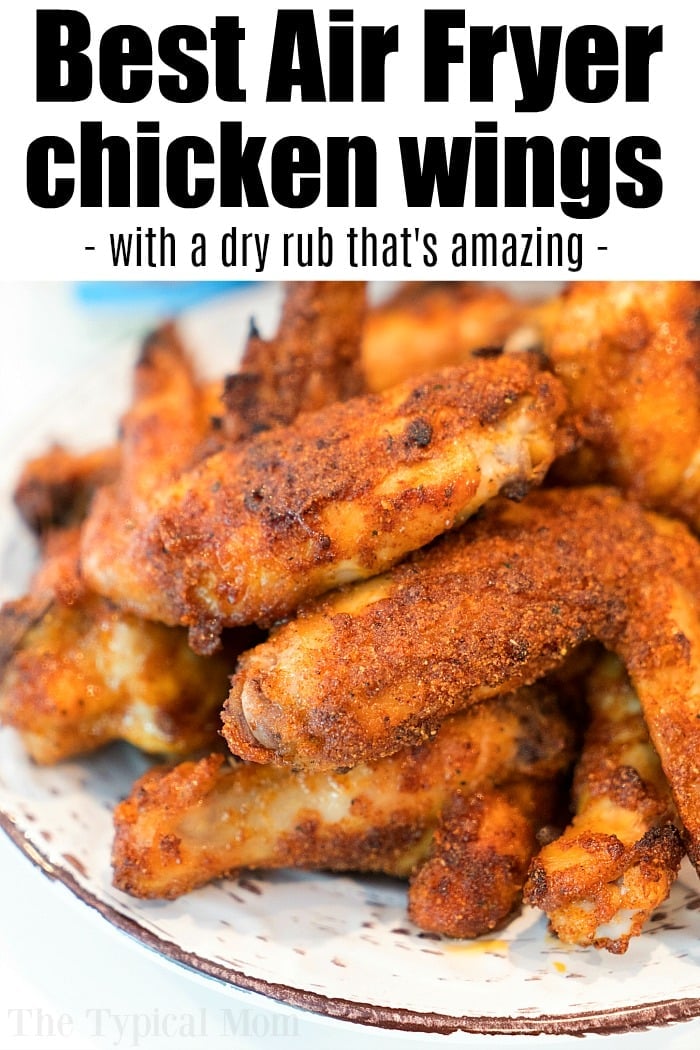 Cooking with an air fryer can be a great way to reduce fat and calories, can help to reduce the risk of heart disease and also can help to eliminate the craving for deep fried foods. If you're not on the Air Fryer bandwagon quite yet, it's time to think about joining!
Is an air fryer worth it?
Depending on who you ask, there are going to be pros and cons for using an Air Fryer. There is a difference in taste at times between fried and air fried food, but it's not always as prevalent as you might think. My answer is YES and this is my favorite one! I use it daily and wouldn't be without it.
If you have kids, using an Air Fryer is a simple way for them to whip up some of their favorite fast foods quickly, like french fries or chicken wings.
And since you have to use way less cooking oil than other "fried" cooking methods, this type of cooking tends to be more popular now than using deep fryers or even a convection oven.
Can you air fry without oil?
You can. This is the beauty of air fried foods. Even foods like fried chicken don't have to have any oil added to get that delicious crispy taste. It's all about the cooking time and temp and you'll be amazed at how crispy air fried foods can be!
There is very little learning curve when it comes to these machines. To make it easier many models now have preset buttons for the most commonly cooked foods. This comes in handy at the beginning for sure until you get the hang of how long things take, and the temp.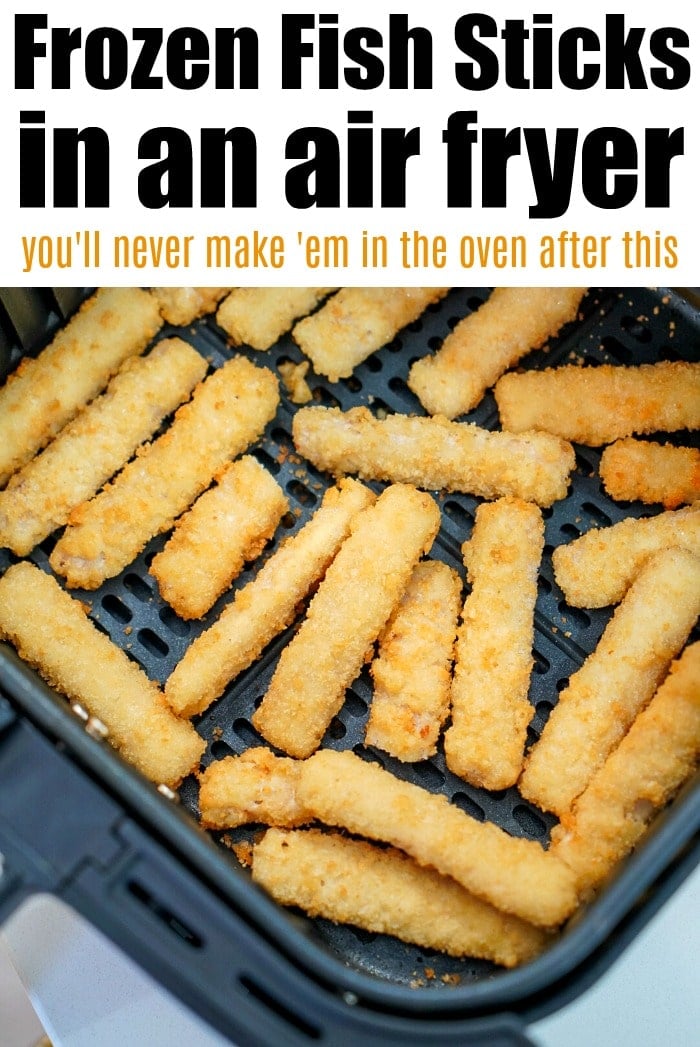 What are the best foods to cook in an air fryer?
Some of them have already been mentioned above (french fries, chicken wings, and fried chicken) but there are other foods that deserve to be highlighted as well.
Even the most common snacks though are SO much better in this machine vs. the oven. Let's talk chicken nuggets for a minute. They aren't my fave but my girls love them. Made them in my Cosori air fryer and OH MY they're better than McDonalds!
With a really crispy crunchy outside, but still tender on the inside they were a game changer. I actually had them for lunch that day too. 😉 And those are just a few! Your Air Fryer is a simple solution that can take any type of roasted or grilled recipe and make it taste crispy and delicious.
The food that you cook up in your Air Fryer doesn't even have to be a fried food technically. It just cooks the food quickly and gives it a fun crunch and flavor.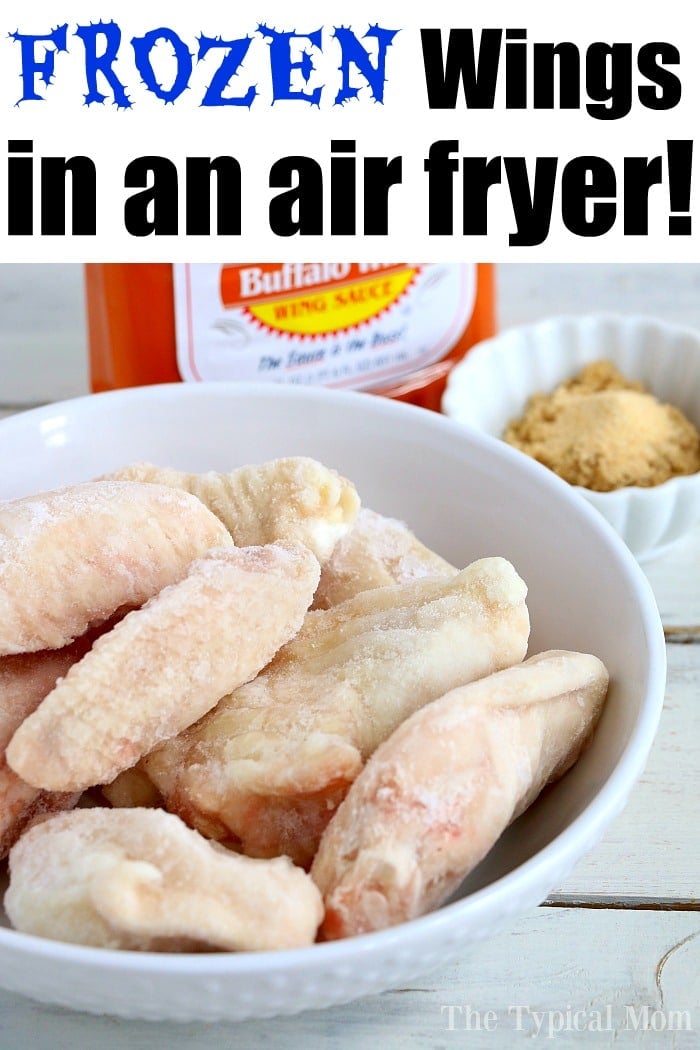 Can you put frozen food in an air fryer?
Yes, for sure. This is one of the other big pluses of using an Air Fryer. If you have frozen food in your freezer that is breaded, you can literally just take and pop it right into your Air Fryer. After a few moments of cooking time, it's going to come out crisp and delicious.
We cook a lot of air fryer frozen foods, and have even perfected air fryer frozen chicken wings right out of the bag!
Can you cook steak in an air fryer?
Yep! Just make certain that you're monitoring the cooking time and checking the internal temperature. When it's too cold to grill outside, your Air Fryer steaks can be a simple solution for cooking up a totally delicious piece of beef.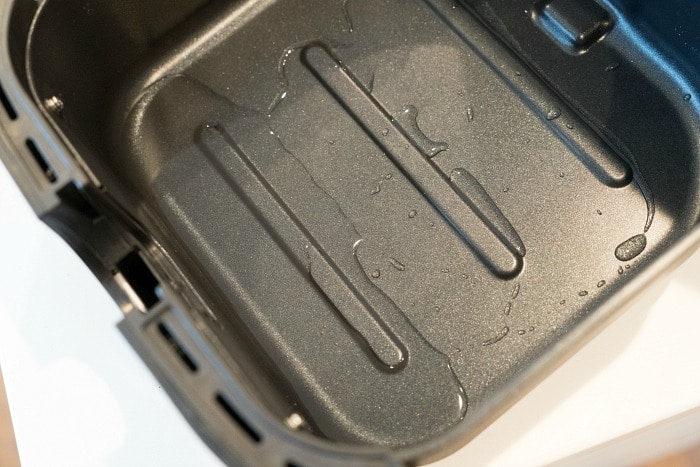 How do you clean an air fryer?
Cleaning up is a breeze! First, make certain that it's cooked down and unplugged. Once you have those two items checked off your list, you can then wipe out the inside with a damp cloth.
If it's really dirty just scrub with a sponge and some soap to remove any grease.
If it has trays on the inside, they can be removed which means that you can take them right to your sink and clean them just like you would any other dirty dish.
Let the inside dry and dry off the trays before using.
Final Thoughts on Air Fryer Benefits
When it comes down to it, using an Air Fryer to cut down on the amount of grease and fat is a simple solution and not a hard transition.
Due to how it cooks and circulates the heat, your foods will still be crispy and crunchy and delicious. You might even find that you don't miss all that extra grease at all.
Price points on Air Fryers can be quite inexpensive, too. (but don't worry, they can get really pricey as well!) Do your research and read reviews on the brands that are out there. Talk to your family and friends and see if they have one that they love and recommend. Then make your choice and get ready to say goodbye to grease-soaked fatty foods!
Want to see a few of my favorite things that I am totally obsessed with?? Take a peek and see how many you might already have…twinsies!
Looking for more easy family recipes and tips? LIKE The Typical Mom Facebook page?
Then sign up for my free newsletter, and follow me on Pinterest! 😉
***** If you LOVED this recipe give it 5 Stars below and let everyone know what you thought about it. 😉