Here are some cute candy free Valentine ideas for kids you can make and pass out at school! Using fruit squeezers and goldfish crackers along with these free Valentine's Day printables, they're adorable and inexpensive to make! Great for all ages from Kindergarten up.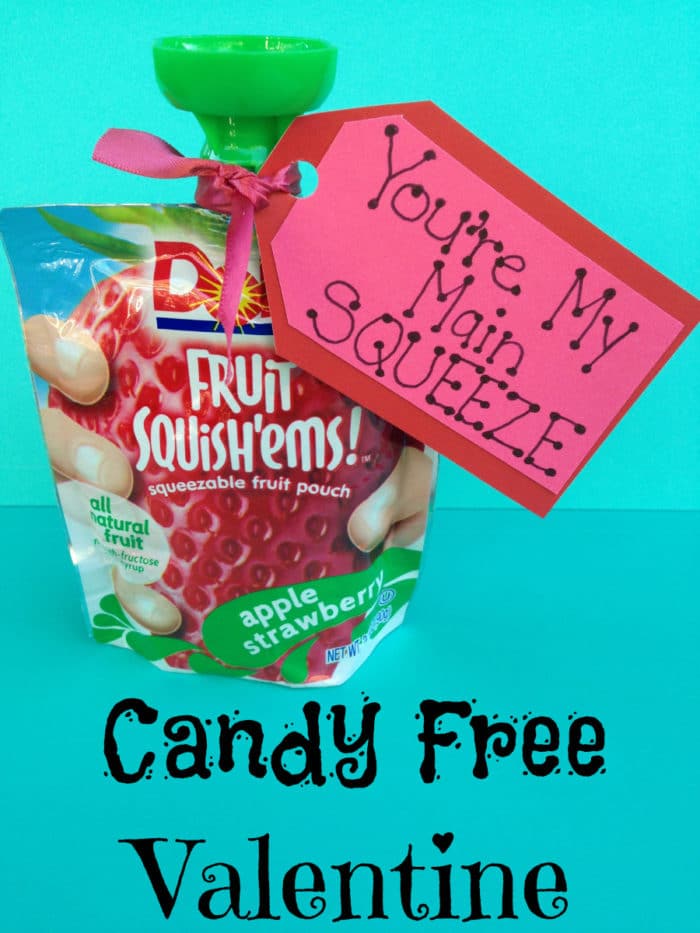 Valentine Ideas for Kids are sometimes hard to come up with now that schools are asking for NO candy related items to be given out. Well, that may be fine for birthday celebrations, but for Halloween or Valentine's it is a bit more difficult. You can find more holiday printables here as well. (originally published 1/13)
Candy Free Valentine Ideas for Kids
I thought outside of the box for a few candy free Valentine's Day treats involving fruit and snacks that you can make at home that aren't too expensive ( I will be adding more throughout this month too).
You can find Applesauce Squeezers (affiliate link) here. I just used card stock I had from scrapbooking and ribbon I had.
This is the perfect time to use up your leftover Christmas red ribbon. Cut the tag out + a smaller one I glued on top with a glue stick and used a sharpie to write the phrase.
I also created a free printable You're My Main Squeeze Printable here so you can just cut them out and put them on your applesauce packs.
EASY! I keep an eye out for sales on the squeezers from the beginning of the year on and sometimes luck out like this sale + coupon I found above! It's a great way to "treat" little ones without the sugar. 😉
The next candy free Valentine treats for kids uses Quaker cereal that comes in the shape of hearts. This is a great finger food for Valentine's Day! Just two ingredients and walahhhh!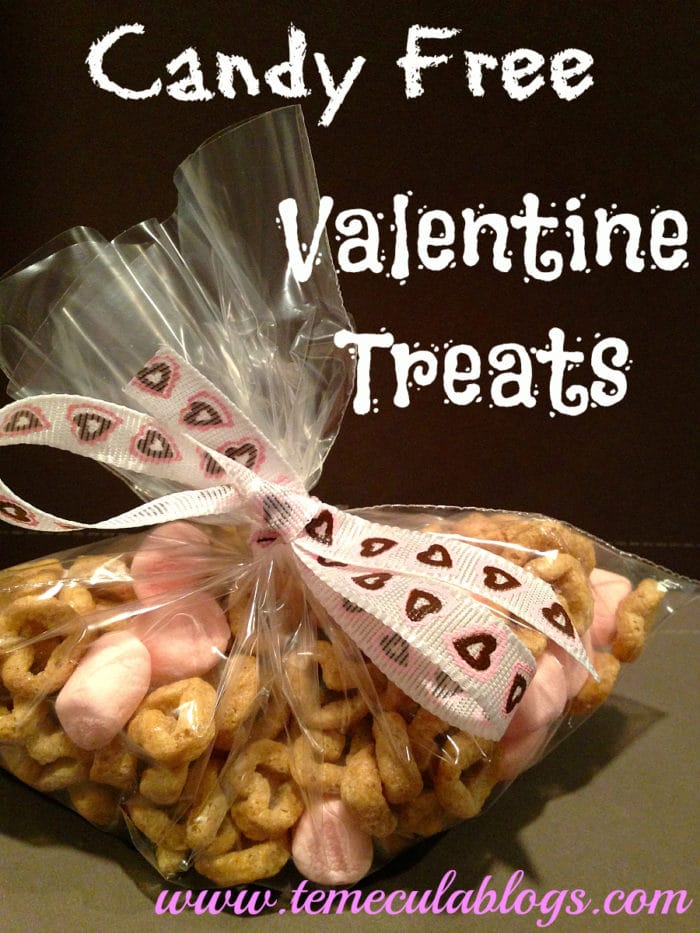 If you're a teacher you might like a few activities you can use during center time too. I taught for years so I get it. These Valentines Day color by number printables were always a blast.
Valentines without candy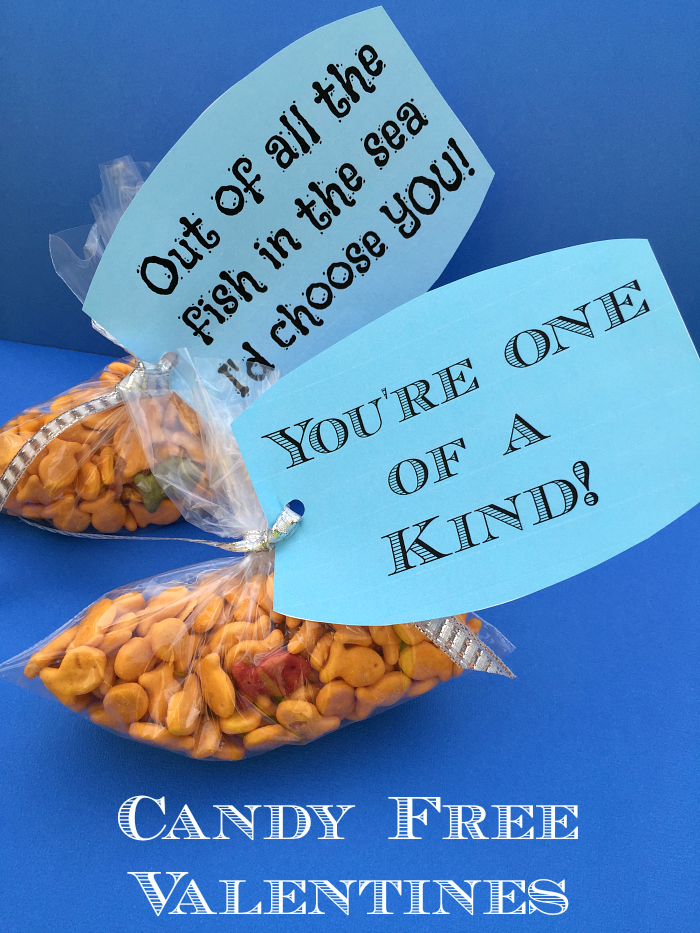 A fun game you could use as a Valentine is this Valentine's Day bingo card. You could attach a dobber which kids love with a ribbon on the corner and could even volunteer to come in. Play the game with them in class if they are having a party that day.
Cute Valentine's Day Tags
This is one that can be found in many flavors but may not be suitable if your child (or one in their class have peanut allergies). If not, these are great, organic and really tasty!
If you're looking for a few fun Valentine's Day activities for kids, here are a few ideas too!
Make some Valentine's Day slime
Valentine's Day garland is fun
Try this Valentine's Day yarn craft
Make sure you get all these and other posts delivered to your inbox, and find more of what I love on my Pinterest board too!