Cooking on a kabob, is a great way to prepare seafood, meat and veggies on a grill, air fryer or in the oven. Using a flavorful marinade or just simple seasonings these are healthy with a ton of flavor. Here's how to cook skewer recipes of all kinds and tips on how to do it perfectly.
How do you Cook on a Skewer
First you need to decide what meat you want to use. You can see our chicken skewers above which are easy to make with chicken breasts or thighs cubed. Then prepare your ingredients:
Cut your meat, seafood, and vegetables into bite-sized pieces, making sure they are all roughly the same size so they cook evenly. When marinating do so in a bowl for about 30 minutes before you thread them on. If using wooden skewers and grilling, soak them in water for at least 30 minutes to prevent them from burning.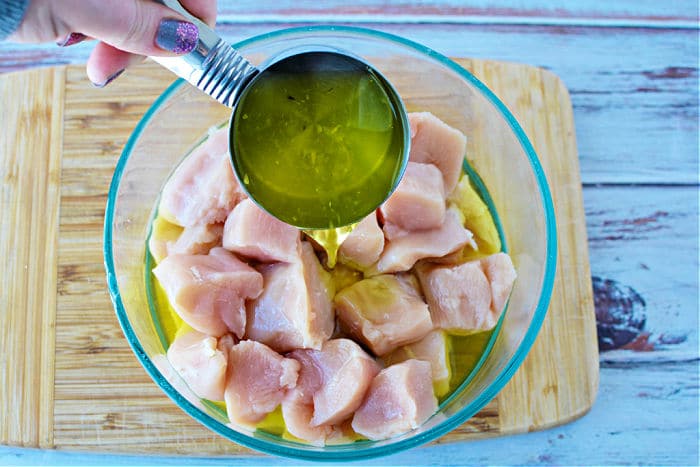 Thread your ingredients onto the metal or wood skewers: Thread your ingredients onto the skewers, leaving a little space between each piece so they cook evenly.
Season your skewers: Brush or drizzle your skewers with oil or marinade to prevent them from sticking to the grill or pan and add flavor.
Grill or roast your skewers: Preheat your grill or oven to medium-high heat. Place the skewers on the grill or in the oven and cook until the meat is cooked through and the vegetables are tender and charred

Turn occasionally to ensure even cooking.
Cooking times will vary depending on the ingredients and the cooking method.

Serve and enjoy: Once cooked, remove the skewers from the grill or oven and allow them to rest for a few minutes. Serve hot with your favorite dipping sauce, salad, or rice. Enjoy!
What Meat is Best for Skewers
When it comes to beef skewers, the best meats are those that are tender, easy to cut into bite-sized pieces, and cook quickly. Here are some meats that work well for skewers: Beef such as sirloin, is a option for something like. Just make sure to cut it into small, bite-sized pieces to ensure even cooking.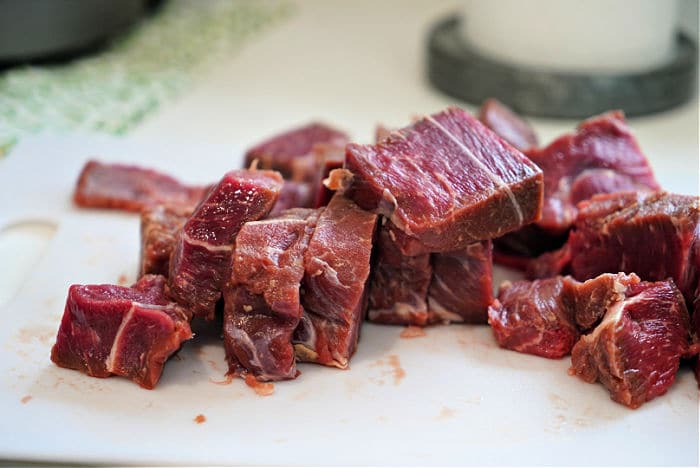 Chicken: Chicken is a popular choice for skewers because it cooks quickly and pairs well with a variety of marinades and seasonings.
Pork: Pork tenderloin or pork loin can also be used for skewers. Again, make sure to cut the meat into small, uniform pieces to ensure even cooking.
Lamb: Lamb is a delicious and tender meat that works well for skewers. Use lamb leg or shoulder and cut into bite-sized pieces.
Seafood: Shrimp, scallops, and fish, such as salmon or tuna, are also great options for skewers. Just make sure to marinate the seafood before cooking to add flavor and prevent it from sticking to the skewer.
Remember to always cook meat to the appropriate internal temperature to ensure it is safe to eat.
What Goes Good on Kabobs
Kebab recipes are a great way to combine meats, vegetables, and other ingredients on a single skewer. Here are some delicious ingredients that go well on your stick that we love. You can leave plain with simple salt and pepper or dunking into soy sauce before cooking will add a lot of flavor too.
Vegetables: Bell peppers, onions, zucchini, cherry tomatoes, mushrooms, and eggplant are all great options next to your meat. They add color, texture, and flavor to the dish.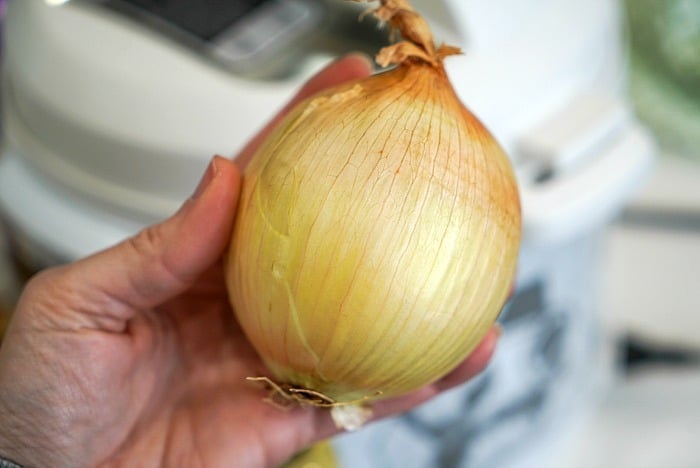 Kabob Recipes
Fruits: I really like to add some chunks of pineapple, peaches, and mango are delicious additions to the stick. They add a sweet, tropical flavor that pairs well with meats and vegetables.
Meat: Chicken, beef kabobs, pork, lamb, and seafood are all great options for kabobs. Use your favorite meat or mix and match for a variety of flavors.
Marinades and sauces: A marinade, a bit of lemon juice or sauce can add a ton of flavor too.
Herbs and spices: Fresh herbs like parsley, cilantro, and basil, as well as spices like cumin, paprika, and chili powder with some olive oil. These can add flavor and depth all of your ingredients on the stick.
Remember to cut all of your ingredients for let's say chicken kebabs into similar sizes, large bite size, so they cook evenly on the skewers. Enjoy your kabobs hot off the grill with a side of rice or a fresh salad.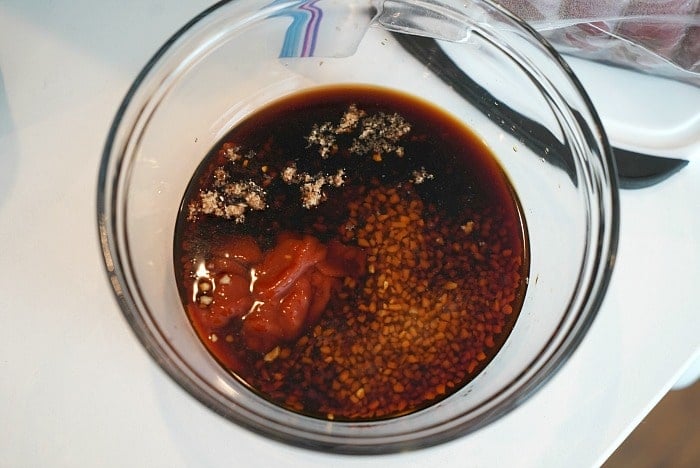 How do you Keep Kabobs from Falling off Skewer
Especially when you're making grilled kabobs it's frustrating when your ingredients fall off the skewer. There are some simple tricks you can use to keep them in place though. Here are some tips to keep your kabobs from falling off the skewer:
Use metal skewers: Metal skewers are sturdier than wooden skewers and less likely to break or bend, which can cause the ingredients to fall off.
Soak wooden skewers: If you're using wooden skewers, soak them in water for at least 30 minutes before using. This will prevent them from burning on the grill and help keep your ingredients in place.
Cut ingredients into uniform sizes: Make sure to cut your ingredients into similar-sized pieces so they cook evenly and are less likely to slide off the skewer.
Leave some space between the ingredients: Leave a little space between each piece of ingredient on the skewer so they have room to cook and won't clump together, which can cause them to fall off.
Use two: If you're having trouble keeping your ingredients in place, try using two skewers instead of one. Thread the ingredients onto one skewer, then use another skewer to weave through the same ingredients to hold them in place.
By following these tips, you can ensure that your grilled chicken and vegetables stay on while cooking and come out perfectly grilled every time.
What is the difference between a shish kabob and a kabob?
Shish kabob and kabob (also spelled kebab) are both dishes made by threading pieces of meat, seafood, or vegetables onto skewers and grilling or roasting them. However, there are some differences between the two.
Shish kabob, also known as shish kebab, is a dish of Turkish origin. They traditionally consists of cubes of marinated lamb grilled on skewers. The meat is typically seasoned with a variety of herbs and spices and may be accompanied by vegetables too. Shish kabob may also be made with beef, chicken, or fish.
Kabob, on the other hand, is a more general term that refers to any dish made with skewered and grilled or roasted meat, seafood, or vegetables. These can be found in various Middle Eastern, Mediterranean, and Asian cuisines, and can be made with a wide range of ingredients. Many times they are marinated or seasoned with spices. Often times served with a variety of sides, such as rice, salad, or a roti flatbread.
In summary, shish kabob is a specific dish that traditionally consists of marinated lamb grilled on skewers, while kabob is a more general term that refers to any dish made with skewered and grilled or roasted meat, seafood, or vegetables.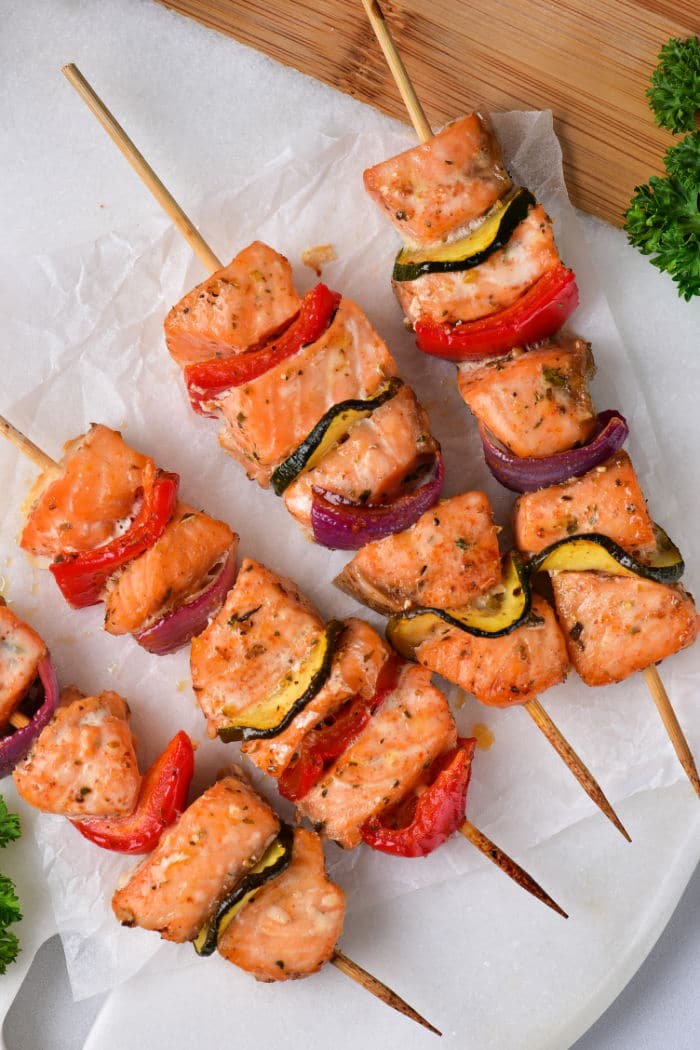 Do kabobs go on grill direct or indirect?
They can be cooked using either direct or indirect grilling methods. This depends on the type of ingredients and your personal preference. If you are using something more delicate like our salmon kabobs you need to wait until coals are white. They will need to cook more slowly.
Direct grilling involves cooking the kabobs directly over the heat source with the lid open. This method is best for smaller and more delicate ingredients that cook quickly, such as shrimp, scallops, and vegetables. For direct grilling, preheat your grill to high heat. Put directly on the grates, turning them occasionally until they are cooked to your desired doneness.
Indirect grilling, on the other hand, involves cooking the kabobs away from the heat source with the lid closed. This method is best for larger and thicker ingredients that require longer cooking times, such as beef, pork, and chicken.
For indirect grilling, preheat your grill to medium heat. Place pieces on the cool side of the grill, away from the heat source. Cook the kabobs with the lid closed, turning them occasionally, until they are cooked to your desired doneness. But don't stop there!! You can NOT bake dessert kabobs for later too!
Want to see a few of my favorite things that I am totally obsessed with?? Take a peek and see how many you might already have…twinsies!
Looking for more easy family recipes and tips? LIKE The Typical Mom Facebook page?
Then sign up for my free newsletter, and follow me on Pinterest! 😉
***** If you LOVED this recipe give it 5 Stars below and let everyone know what you thought about it. 😉
Skewer Recipes
Lots of easy skewer recipes with chicken, fish or beef. Kabobs grilled, cooked in air fryer or baked in the oven are healthy meals with vegetables.
Instructions
Soak wooden skewers in water for at least 30 minutes before using. In a large bowl, combine cubed chicken, cubed bell peppers, and chunks of onion. (chunks of zucchini and/or small cherry tomatoes could be added too)

In a small bowl, whisk together olive oil, garlic, salt, and pepper. Pour the marinade over the chicken and vegetables and toss to coat.

Thread the chicken and vegetables onto the skewers, alternating between chicken, peppers, and onion.

Grill the skewers over medium high heat, turning occasionally, until the meat is cooked through to 165 degrees F and the vegetables are charred, about 10-12 minutes.

Serve as is or brushed with teriyaki sauce.
Nutrition Facts
Skewer Recipes
Amount Per Serving (2 oz)
Calories 275
Calories from Fat 153
% Daily Value*
Fat 17g26%
Cholesterol 72mg24%
Sodium 135mg6%
Potassium 584mg17%
Carbohydrates 6g2%
Protein 25g50%
Vitamin A 1897IU38%
Vitamin C 80mg97%
Calcium 16mg2%
Iron 1mg6%
* Percent Daily Values are based on a 2000 calorie diet.