Roti vs Naan Indian flatbread is explained plus how to make gluten free roti to serve with dinner. Simple and delicious side dish you can serve with Indian cabbage or butter chicken.
Roti vs naan, they are two popular types of flatbreads from the Indian subcontinent. Both are made from flour, water and yeast, and both are traditionally cooked in a tandoor, or clay oven. However, there are some key differences between these two breads.
Gluten Free Roti
Roti is made with whole wheat flour, while naan is made with maida, or refined white flour. This gives roti a darker color and a slightly coarser texture. In addition, roti is usually unleavened, while naan is leavened with yogurt or baking soda.
As a result, naan is softer and fluffier than roti. Finally, roti is typically served plain, while naan is often served with toppings like garlic or butter. Whether you prefer roti or garlic naan depends on your personal taste preferences. But both breads make a delicious accompaniment to our Instant Pot butter chicken and more.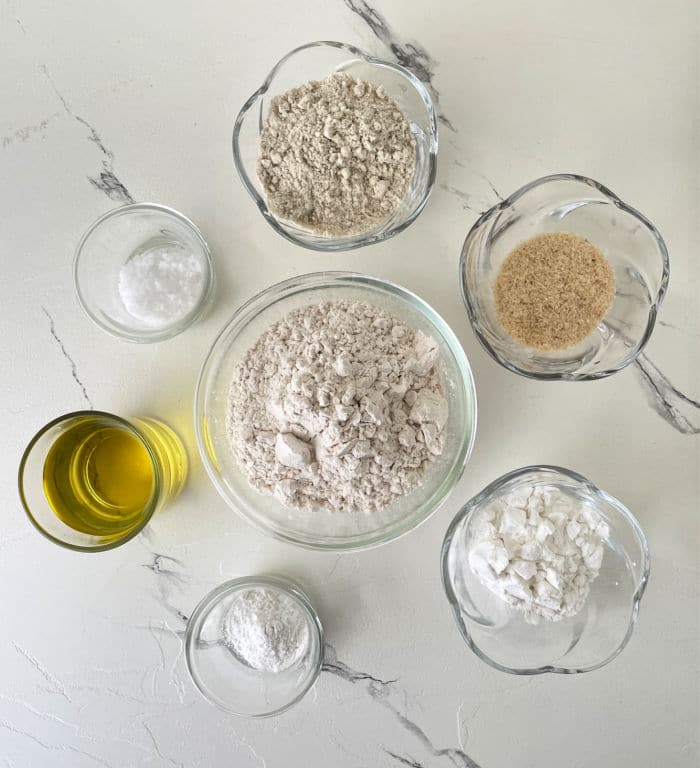 Gluten free roti is a type of flatbread that is made without any wheat or wheat products. Instead, it is made with a gluten free flour, such as buckwheat or rice flour. Gluten free roti is a popular choice for people who are on a gluten free diet or against leavening agents, like during Passover. This is an easy and delicious way to enjoy traditional Indian cuisine.
Tandori Naan vs Roti
There are many different ways to make gluten free roti, but the most common method is to simply replace the wheat flour with a gluten free flour or cassava flour in this case. This results is that it is slightly less fluffy than its wheat based counterpart, but a great option for those with celiac.
It is still delicious and perfect for mopping up your favorite curry recipe ot other saucy dishes. If you're looking for a delicious and easy way to enjoy gluten free Indian recipes, look no further than this flatbread without all purpose flour.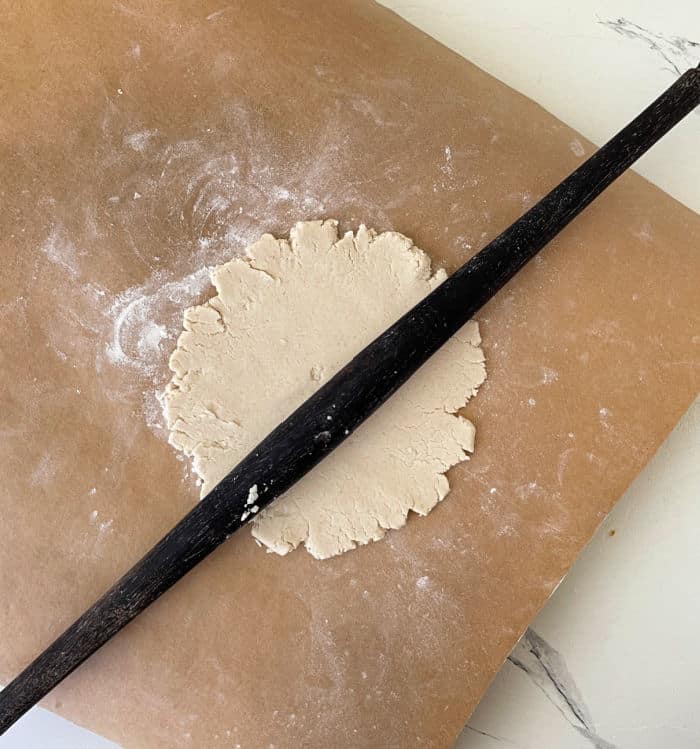 Homemade Roti Recipe
There are many different types of breads without yeast available from different cultures. Each with their own unique flavor, texture and purpose. Two popular types of Indian breads are tandoori naan, roti, and Matzo balls in Jewish dishes. While they may look similar, there are some key differences between these two breads.
Tandoori naan is made using a tandoor, or clay oven. The bread is placed directly on the walls of the oven, which gives it a crispy texture. Tandoori naan is also typically made with yogurt and milk, which makes it richer and more flavorful than roti.
Removing those ingredients will obviously make this variety more dry but a great way to scoop up your favorite dishes. You can dress it up however you'd like once it is done. A bit of butter is great with a pinch of salt and pepper or garlic powder. Fold and scoop up your slow cooker butter chicken, etc….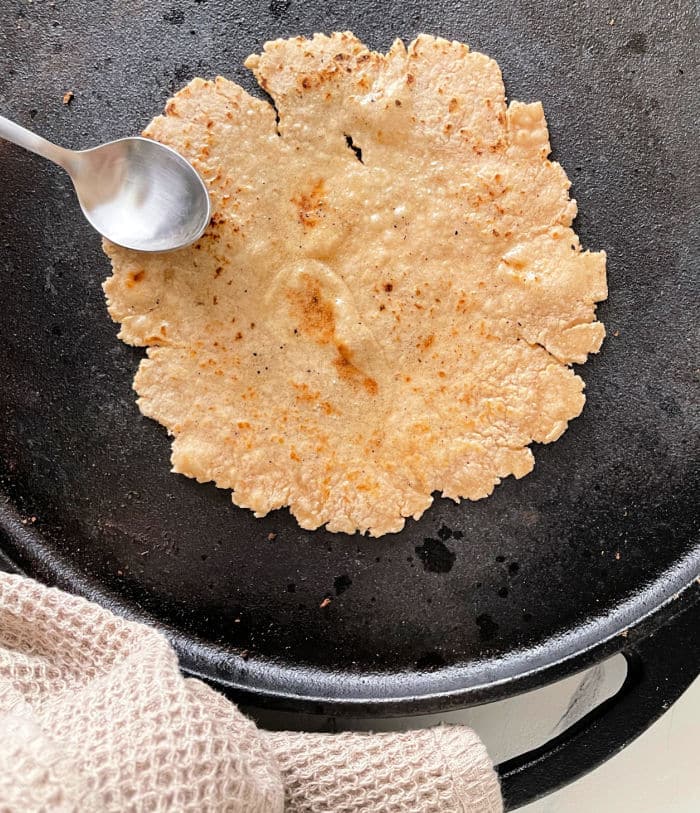 Indian Flatbread
Roti, on the other hand, is made without a tandoor. It is instead cooked on a griddle over direct heat. This gives it a softer, flakier texture. Roti is also usually made with whole wheat flour, which makes it healthier than tandoori naan.
So, which one is better? It really depends on your personal preference. If you want a richer, more flavorful bread, then tandoori naan is the way to go. If you prefer a softer, flakier texture, then roti is the better choice. Ultimately, it comes down to what you like best!
To make this type of roti option you have to use different types of flour blends vs all purpose flour in other varieties. If you need to figure out all of the flour substitutes we have a chart here to refer to.
What breads are unleavened
This is one of them, naan is another, focaccia, chapati, and balls found in matzo soup. The last is eaten mostly in Jewish cultures and eaten during Passover where leavened varieties such as Challah are not supposed to be consumed during this time of year.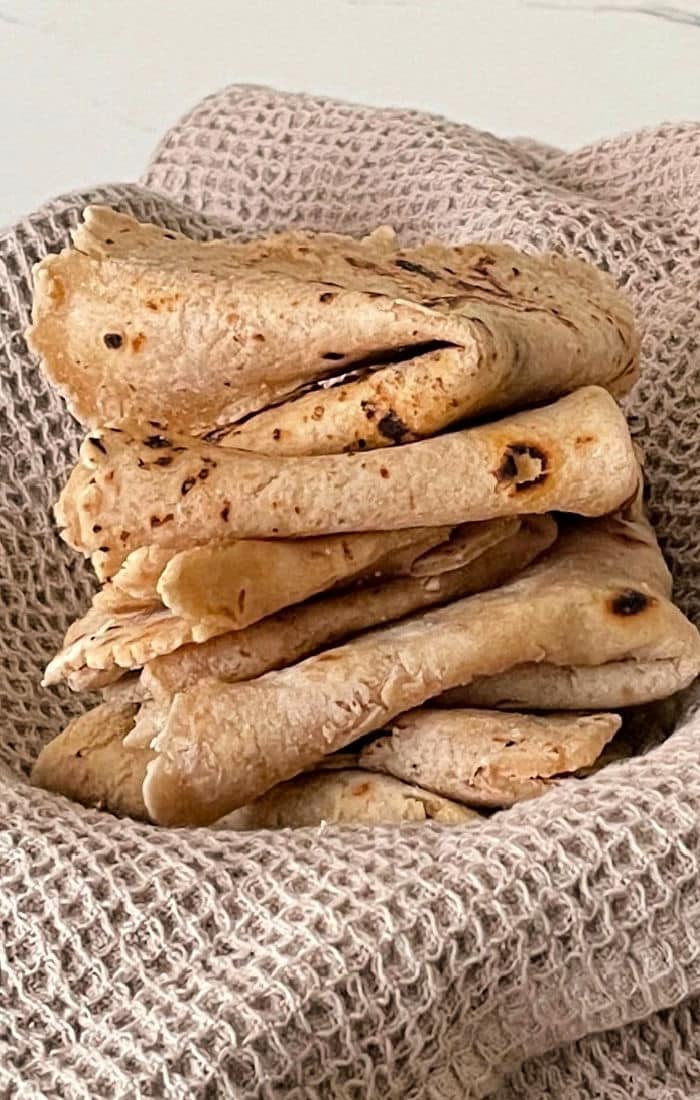 A rolling pin and in an Indian household a tandoor oven would be used for cooking if you want to make it completely authentically. You could use a cast iron pan instead if that is all you have on hand. That is as close as you're going to get to a charcoal round oven type of cooking.
1 c cassava flour + a bit for dusting
1/4 c tapioca starch
Brown rice flour
Some psyllium husk
Baking powder
Salt
Olive oil
2.5 c hot water
If you wanted to mimic more of a butter naan flavor just melt some in the middle when done and warmed. Fold in a triangle like yo see here so it can melt nicely. If you are used to traditional un leavened flatbread this consistency and texture will be different. This is what was used for this batch.
Does Unleavened Bread Need to be Refrigerated
If you keep it on the countertop in a freezer bag it will stay fresh for 2 days. Stored the same way in a fridge will extend it's life to 4 days. You can alternatively freeze them for up to 4 months. When defrosted though the texture will change and wouldn't recommend that if you can help it but is possible.
Want to see a few of my favorite things that I am totally obsessed with?? Take a peek and see how many you might already have…twinsies!
Looking for more easy family recipes and tips? LIKE The Typical Mom Facebook page?
Then sign up for my free newsletter, and follow me on Pinterest! 😉
***** If you LOVED this recipe give it 5 Stars below and let everyone know what you thought about it. 😉
Gluten Free Roti
Roti vs Naan Indian flatbread is explained plus how to make gluten free roti to serve with dinner. Simple and delicious side dish.
Instructions
Combine all the dry ingredients in a bowl: cassava flour, tapioca starch, brown rice flour, psyllium husk, baking powder and salt. Drizzle in some olive oil and then start slowly to pour in the hot water.

Fold together until the dough becomes tender yet firm. Slice the dough into equal sized quarters, then cover the bowl with a damp cloth.

Lay some parchment paper on your countertop and place the dough balls on the paper. Dust a little bit of cassava flour on a rolling pin and roll the dough flat.

Drizzle a touch of olive oil into a pan or cast iron skillet over medium high heat and cook for about 2 minutes on each side until golden brown.
Nutrition Facts
Gluten Free Roti
Amount Per Serving (0.5 oz)
Calories 127
Calories from Fat 9
% Daily Value*
Fat 1g2%
Sodium 197mg9%
Potassium 165mg5%
Carbohydrates 29g10%
Protein 1g2%
Vitamin C 1mg1%
Calcium 89mg9%
Iron 1mg6%
* Percent Daily Values are based on a 2000 calorie diet.