Recycle reuse repurpose things you would normally throw away and have fun while doing it. Let me show you how to create an Easter basket out of a milk jug.

I am always looking for ways to recycle, reuse, and repurpose things we would normally throw away! I hate to throw containers in the trash if I know it could be made into something quite useful. I seem to find new ways every day just by thinking outside the box a bit. 😉
Along those same lines, I make sure that if something cannot be used in one way shape or form in my house. That I find a way to recycle it so it doesn't end up in a landfill. Let me show you what I created this time.
Valentine's Day is over and now my mind starts thinking of fun and creative ways to repurpose jugs in the house. One thing I don't get into is paying money for 3 baskets that will only be thrown away. 🙁 Not cool. That's when my wheels starting spinning.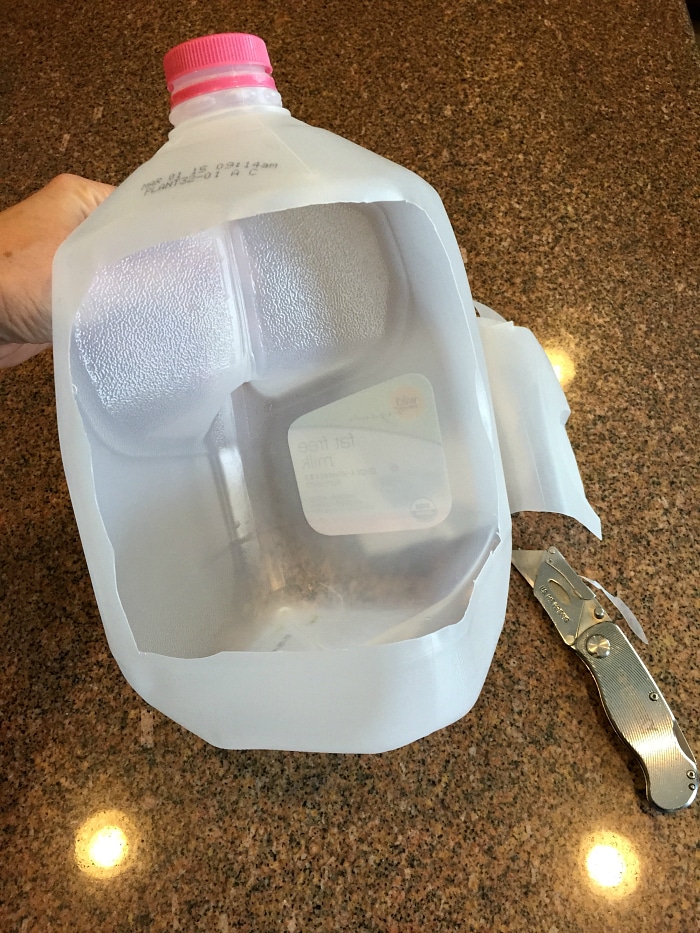 Well there's one thing we are never short of in this house and that is milk!! We go thru at least 2 gallons a week and I am always looking for ways to reuse the gallon containers they come in, that is when it hit me…..Easter baskets!!
The jug handle would make it easy for them to carry with them when they find the eggs I hide in the yard too.
The first step was to wash and dry the container out. Then cut a hole on the other side of the handle to put the goodies in. Make sure to make it deep enough so the plastic eggs won't fall out.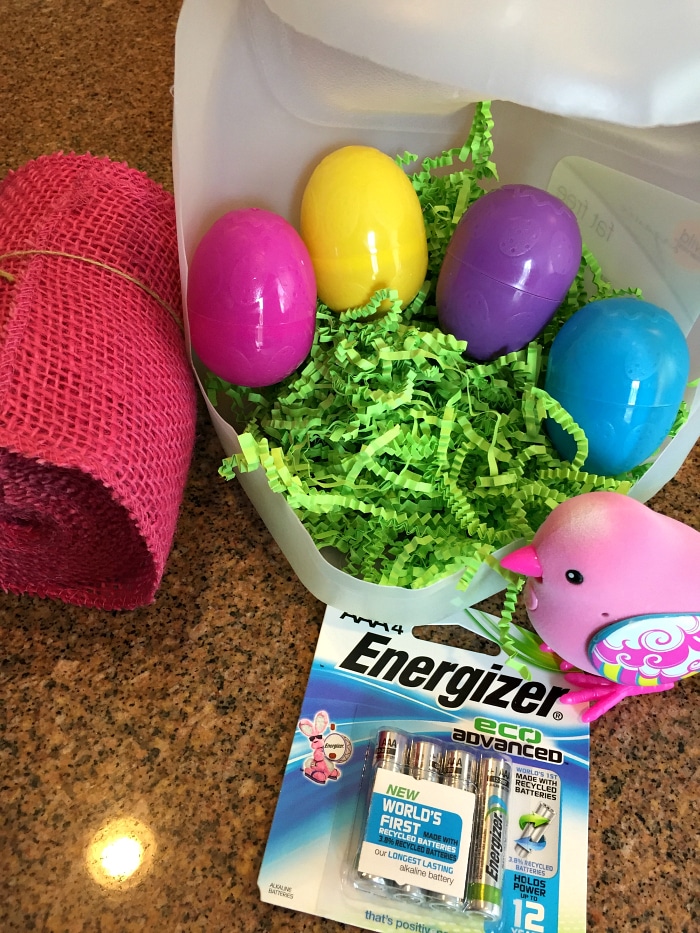 Now it's time to get your goodies together! I went to Walmart to get all the things I needed to make it special (ok and some groceries too…always multitasking right Moms).
I got some plastic eggs and filled them with things like raisins, small crackers, pennies, and treats.
I found this pink burlap roll in the clearance section after Valentine's Day which I thought would be perfect for dressing up the milk jug a bit! A little toy was needed to finish up the basket so I found this little birdie that talked.
Of course I needed batteries so it would work as soon as they got it!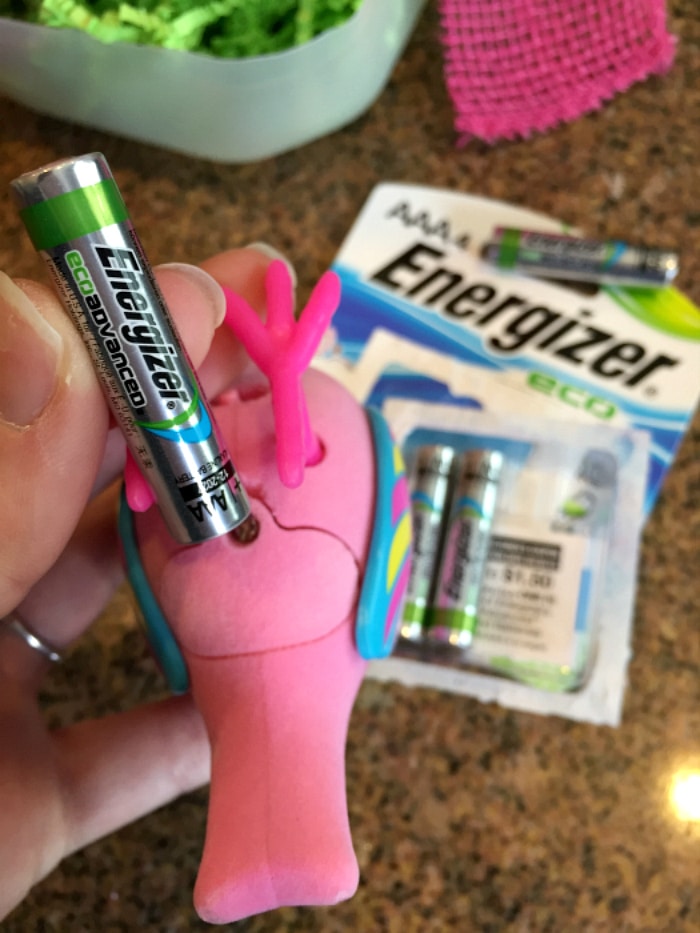 The batteries I got came already charged. I love using rechargeable batteries too especially in toys Not only is that a lot of money spent, but I hate the idea of adding more materials to our landfills.
Finding Energizer's eco advanced batteries that are rechargeable AND made from recycled materials solves both of those issues for me!
From empty plastic jug—–>to FUN Easter basket with goodies inside. I hope I gave you a glimpse of why I love to repurpose and use recycled materials.
What have you created lately from something that you would normally throw away??