This is how to make bath salts with essential oils easily at home! It is simple to do and makes a great gift as well as a wonderful way to enhance bath time for you too. Use this recipe to add any type of essential oil and scent to your mix.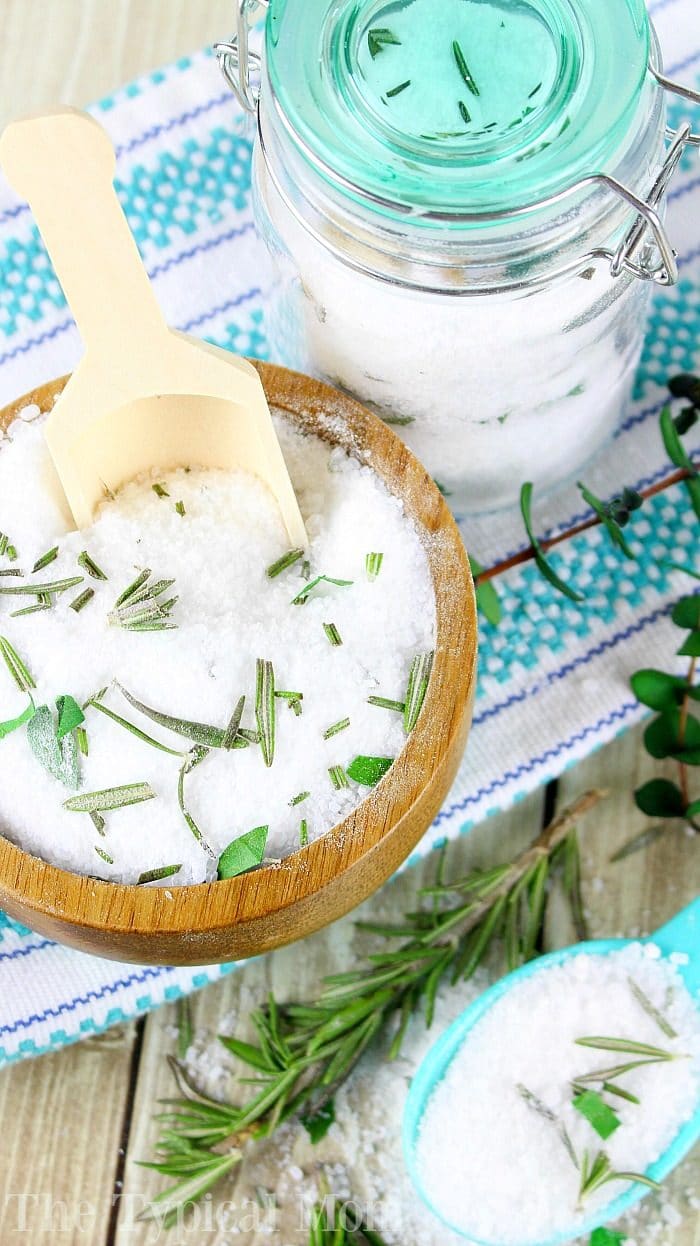 So I was always skeptical about the effectiveness of essential oils and finally tried them. I was a beginner and wrote about my first experience with them here in essential oils 101. From there there was some experimentation and using the ones I really enjoyed, thus came this post on how to make bath salts with essential oils!
Making Bath Salts
Do you enjoy bath salts, and have you made them yourself?
Of course you can buy a massive bag of epson salt and just throw that in, but to bring some great scent to your bath and give your skin a bit of oomph this recipe for homemade bath salts using essential oils will do the trick.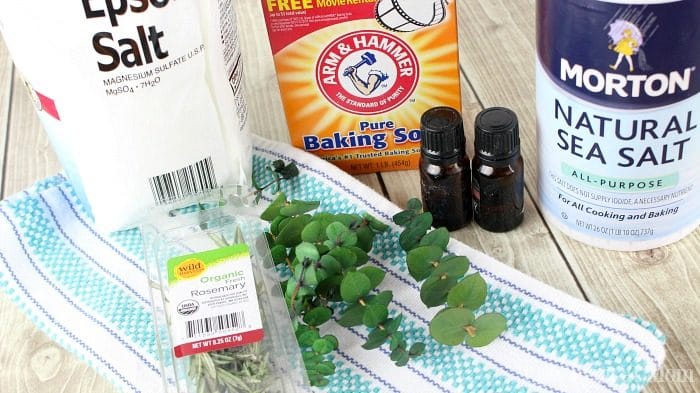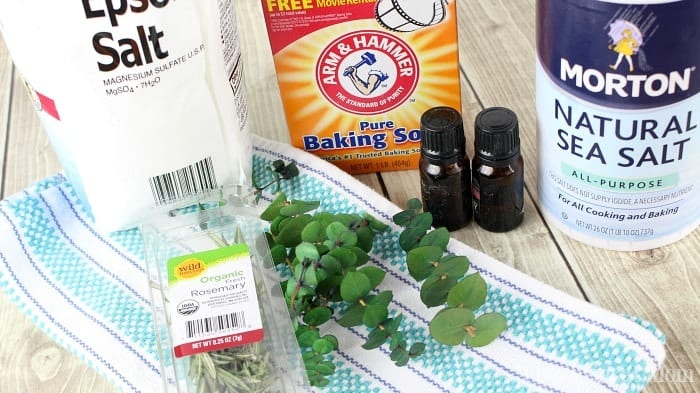 DiY Bath Salts With Essential Oils
If you're new to essential oils they are easy to find. You don't have to find a special rep. who sells them you can buy a variety here that are reasonably priced. It gives you several so you can see which you enjoy most. Below is a combination of eucalyptus and rosemary essential oils but of course if you have a different combination you prefer then just use those.
It is necessary to use the same measurements and substitute those to make your own essential oils. If you've purchased wonderful smelling bath salts at the store you know they can be pricey. I bet you will be surprised at just how easy they are to make and how you can really vary the scents as well.
Another great way to use this is to make it as gifts, have girls make it as a Girl Scout project for Mother's Day or for friends just because.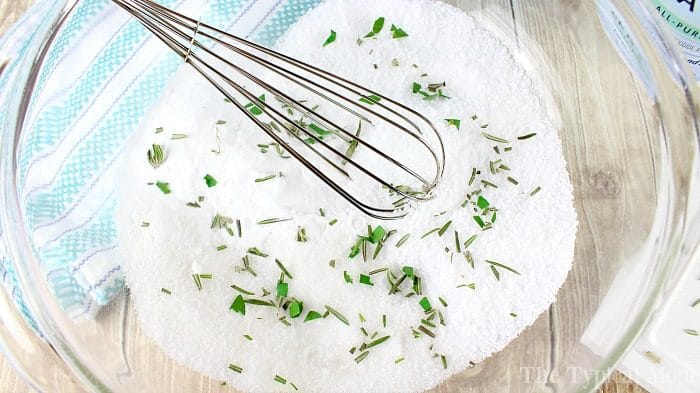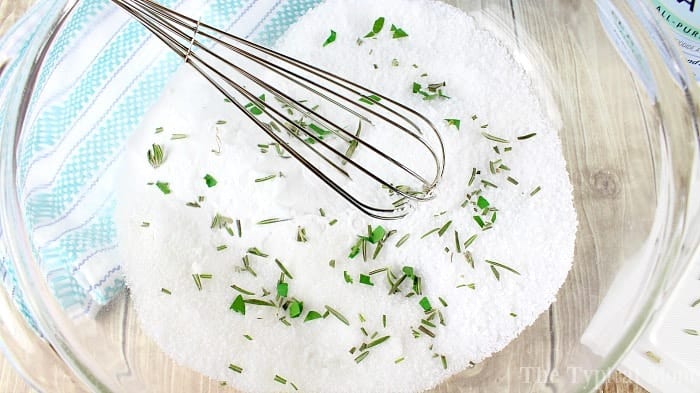 Homemade Bath Salts With Essential Oils
What you will need to make bath salts
1 cup Epson salt
1/2 cup coarse sea salt
1/2 cup baking soda
3 Tablespoons fresh rosemary – chopped
2 Tablespoons eucalyptus leaves – chopped
10-12 drops rosemary essential oil – or different oil of your choice
6-8 drops eucalyptus essential oil


Add the Epson salt, sea salt, baking soda, rosemary and eucalyptus to a medium mixing bowl and whisk to combine.

Drizzle both essential oils on top and stir to distribute the oils.

Transfer to an airtight glass container and store up to 6 months in a cool and dry place.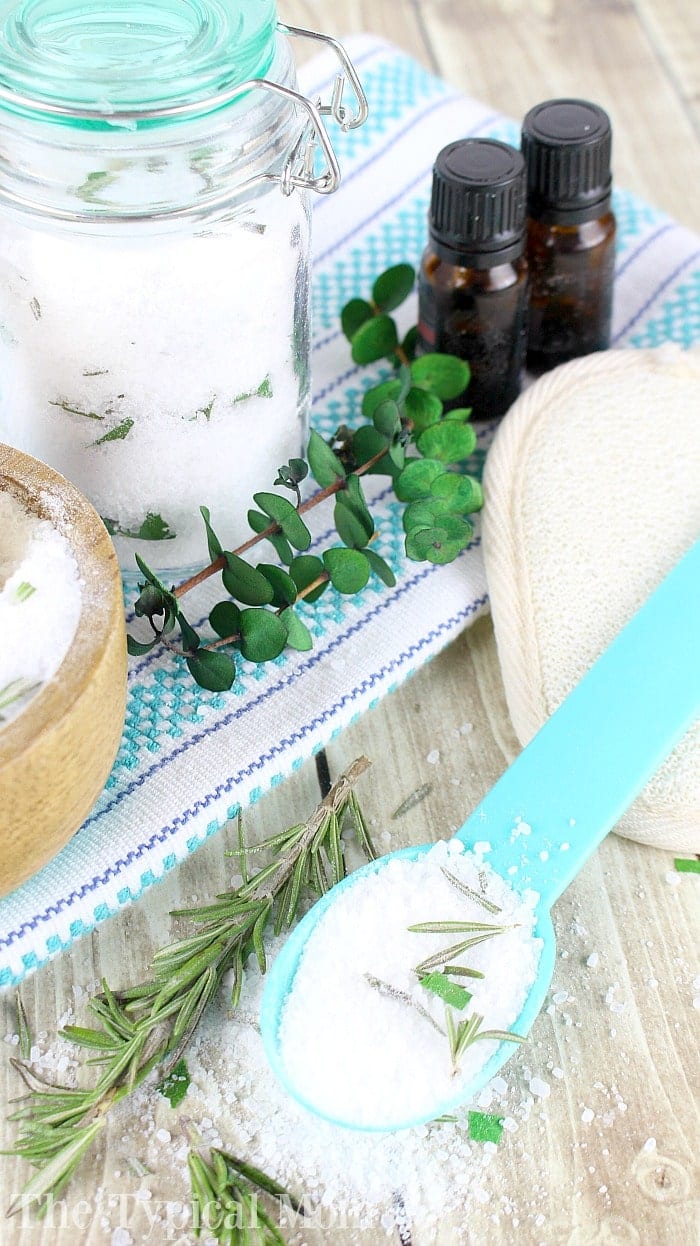 How to Use Bath Salts
1. Pour 1/4 cup of the rosemary and eucalyptus bath salts into the stream of bath water to allow the rosemary and eucalyptus aromas to be released by the steam.
2. Soak for at least 15 minutes.
The rosemary essential oil is known to restore focus, alertness and feelings of contentment.
The eucalyptus essential oil will help ease sinus and congestion symptoms.
Make a large batch, fill cute mason jars full with a ribbon on top and they make wonderful gifts!
If you're interested in using essential oils in other household products try our diy cleaning wipes! What are you using your homemade bath salts for??
For more easy recipes and crafts please LIKE The Typical Mom on Facebook, sign up for my newsletter, and follow me on Pinterest!