Ok so we love pizza, who doesn't right??!! Well beyond cheese and pepperoni there are great dessert pizza recipes too you just need to use your imagination and what is in season! Here is a peach easy fruit pizza recipe you can try first…and try a different fruit on top next time!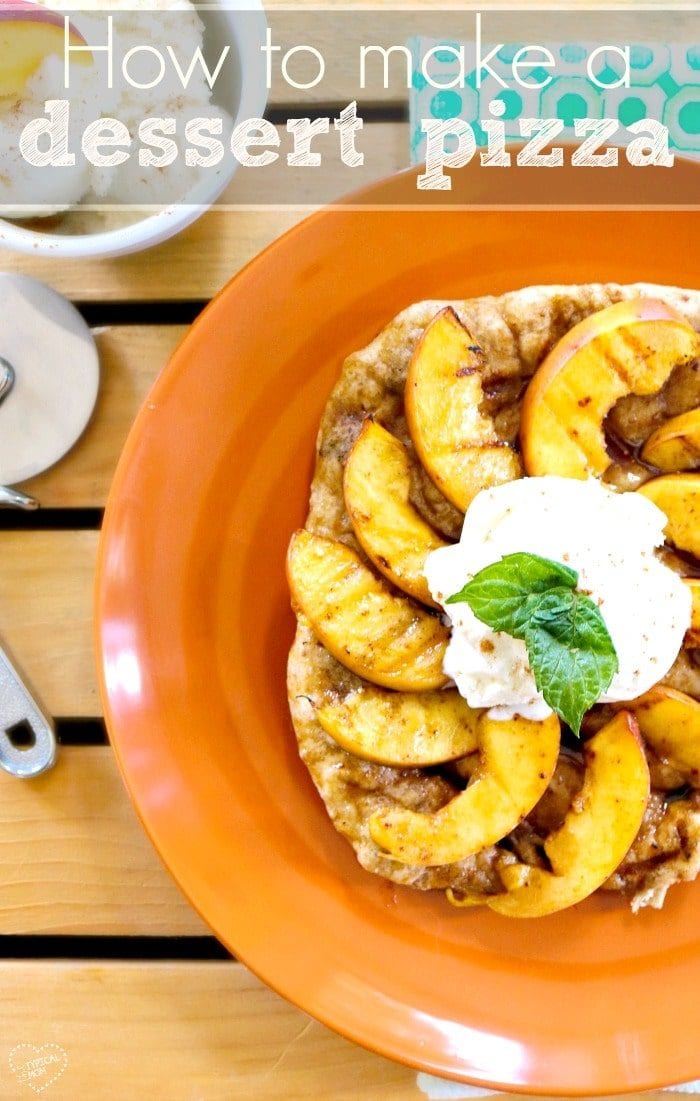 Dessert pizzas are great especially if you're making a dinner pizza at the same time, and summertime is a great time to try one because of all the fresh fruit choices. This one uses peaches but you could easily substitute another fruit like pear if you chose to do so. Here is how you make it.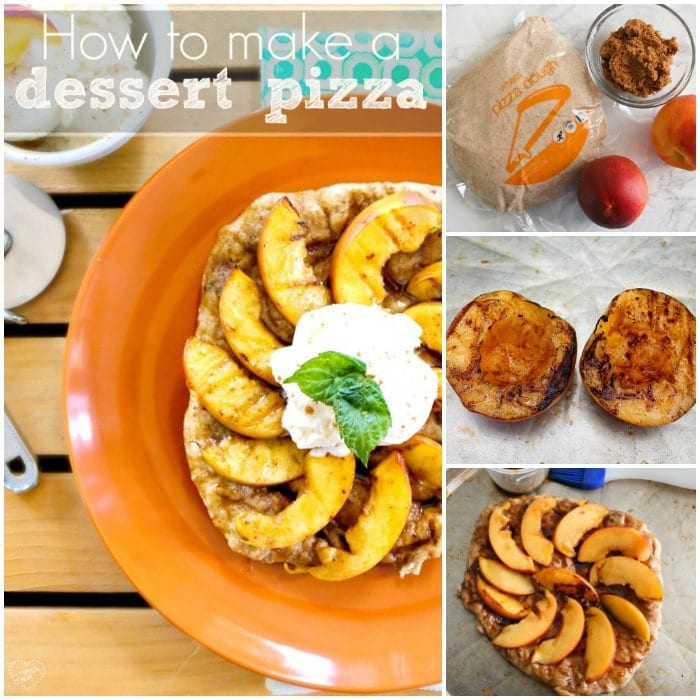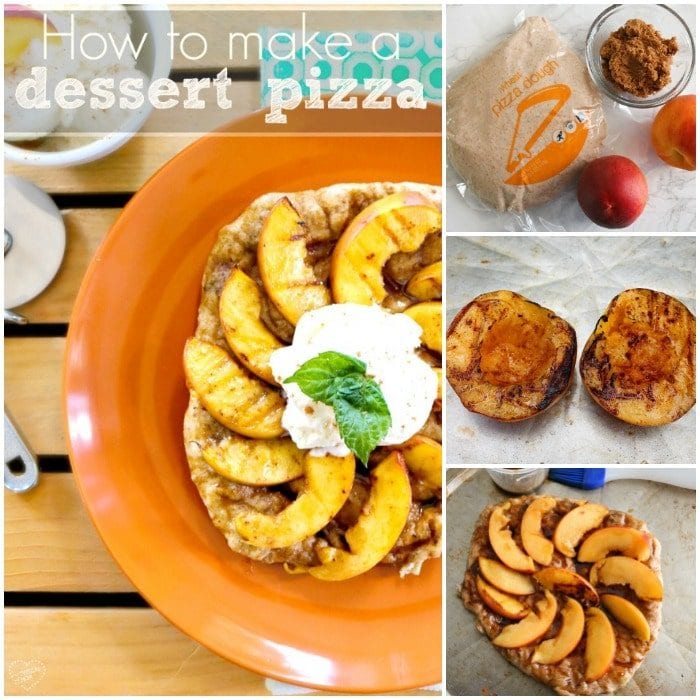 First you will need to pick your fruit of choice, might want to start with peaches if this is your first time making a dessert pizza to get the hang of it and go from there. You will need some pizza dough as well (whole wheat as seen here or "regular" is fine too)..the other items you should have at home already.
Easy dessert pizza
Easy fruit pizza
Instructions
Heat grill on high.Stretch pizza dough out to 2 8" rounds. Lightly oil each side of dough. Brush peaches with Olive oil, sprinkle pizza dough and peaches with cinnamon. Place on the grill or grilling pan on stove (peaches cut side down). Cook for about 3 minutes, flip dough and peaches. Cook for another 3 min or dough is set, but not cooked through. Remove from grill or pan. Reduce heat to low.

Combine melted butter, brown sugar and cinnamon, brush on pizza dough. Slice peaches, add to pizza dough. Sprinkle with cinnamon. Put dessert pizza back on grill and cook for another 10 minutes, watch the bottom crust closely to avoid burning. Serve topped with ice cream!
You can cook this peach dessert pizza using a grill or stovetop. We have actually cooked a pizza on the grill too so combining this one with it is great during the summer when you don't want to turn on your oven!

For more easy recipes, tips and crafts please LIKE The Typical Mom on Facebook and follow me on Pinterest! You can also sign up for my free weekly newsletter which is packed with goodies I know you'll love. 😉