A list of the best dessert pizza recipes around. Use fresh fruit or chocolate and marshmallows, here are 20 great sweet pizzas to try on the grill or oven!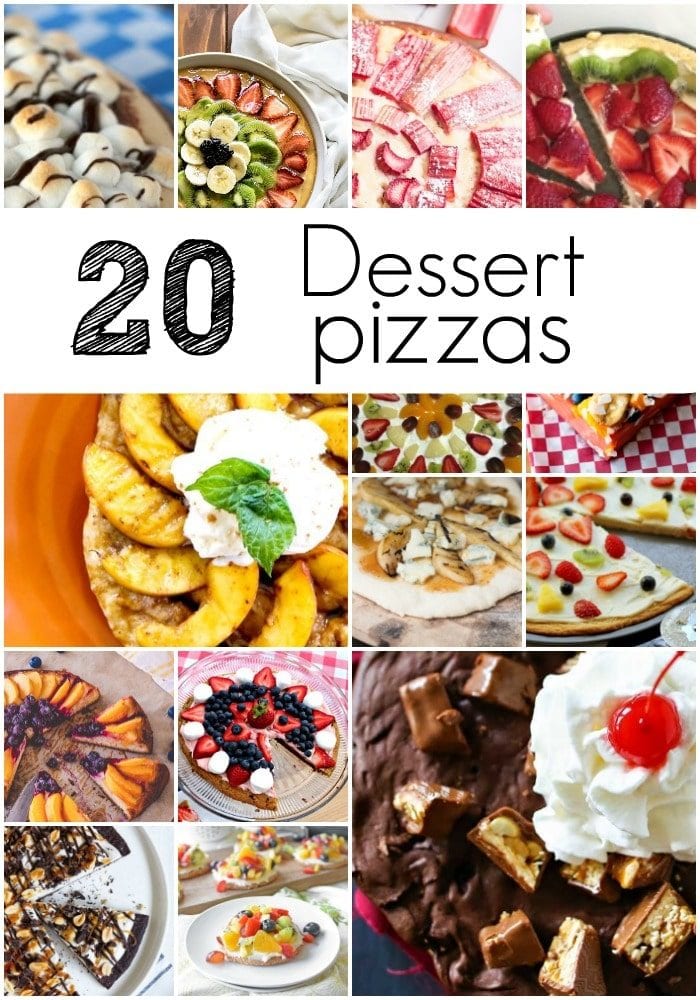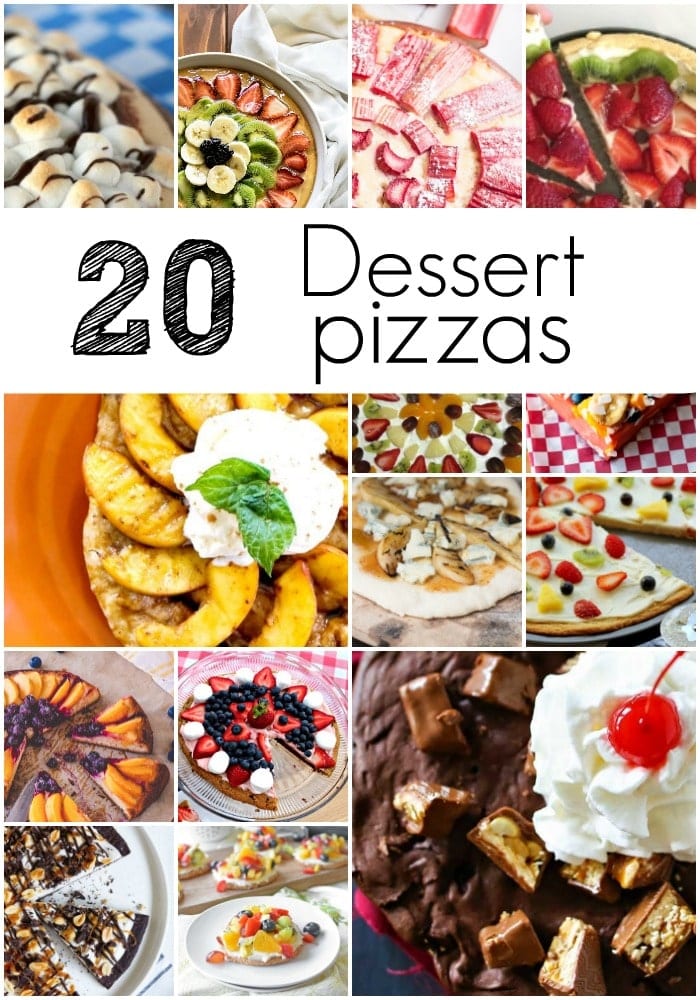 I know you've had a pizza, but have you had a dessert pizza??!! They are fabulous. Whether it's a fresh seasonal fruit pizza or topped with ooey gooey chocolate and marshmallows they're something that will make you want more of. Here are 20 fabulous dessert pizza recipes I know you will love. From us and a few of my blogger friends! (originally published 6/16)
Fruit Dessert Pizza Recipes
You may have tinkered with the "regular" pizza ingredients to make a flat or pizza muffins versions. We have too with our Traeger pizza in the smoker and pull apart pizza bread in the oven. NOW you've gotta' try it without any of that. Here are a few favorites.
Sugar cookie fruit pizza from Persnickety Plates
Nutella S'Mores dessert pizza from 365ish Days of Pinterest
Snickers Brownie Pizza from Kleinworth & Co.
Glazed fruit pizza from Homemade Hooplah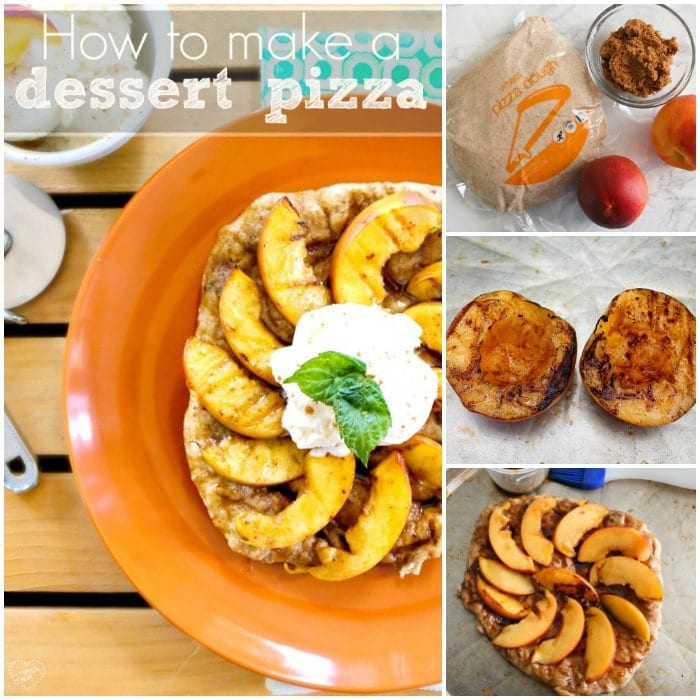 Chocolate Dessert Pizza Recipes
Red White and Blue cookie pizza from Scrappy Geek
Rhubarb and custard "pizza" tart from Delicious Everyday
Healthier fruit pizza from Nap-time Creations
Grilled peach dessert pizza from us. 😉
There really are so many possibilities. Just think of the pizza dough as the base and what kind of flavors would you want to add to it.
Fruit is a great option and is really wonderful warmed in the oven if you've never tried it, and chocolate is a given. Smores pizza would be incredible.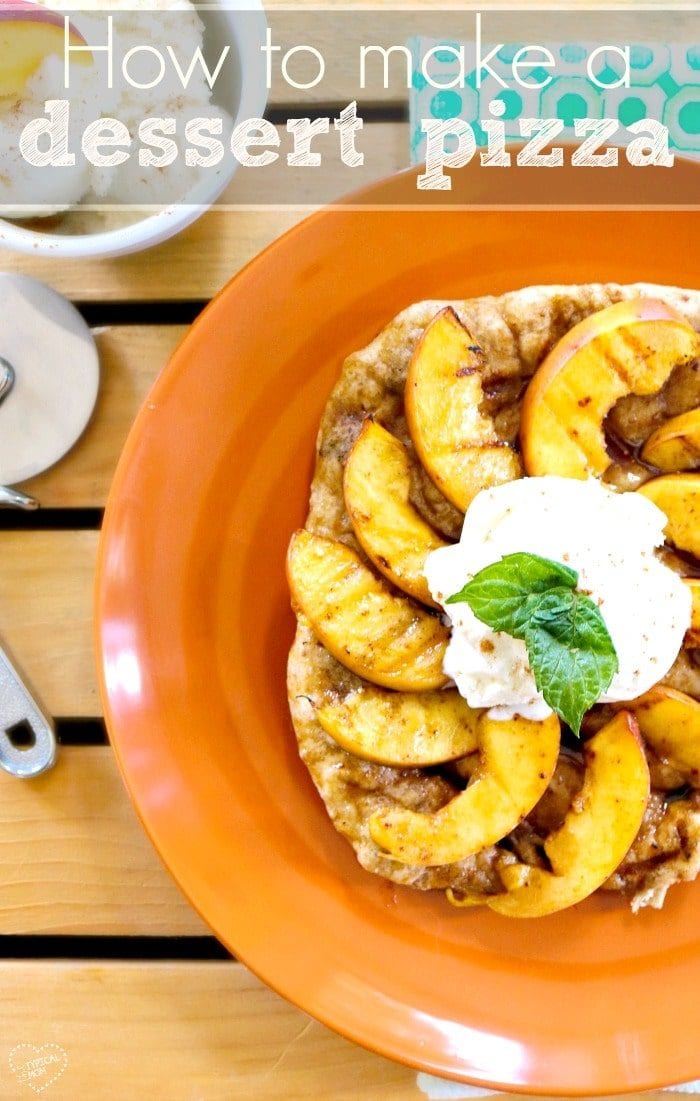 Grilled Dessert Pizza Recipe
Chocolate caramel ice cream pizza from Natural Girl Modern World
Mini fruit pizzas from Simply Seasonal
Peach and Blueberry "pizza" tart from Delicious Everyday
Watermelon pizza from Food Folks and Fun
No bake ice cream pizza from My Suburban kitchen
Strawberry and kiwi fruit pizza from Made With Happy
Here is another resource, the best bbq recipes for dessert you can cook on the grill.
For more easy recipes, tips and crafts please LIKE The Typical Mom on Facebook and follow me on Pinterest! You can also sign up for my free weekly newsletter which is packed with goodies I know you'll love. 😉