Easy to make peppermint brownie cookies. Just use a brownie mix with these ingredients and add in things like nuts or peppermint to make cookies.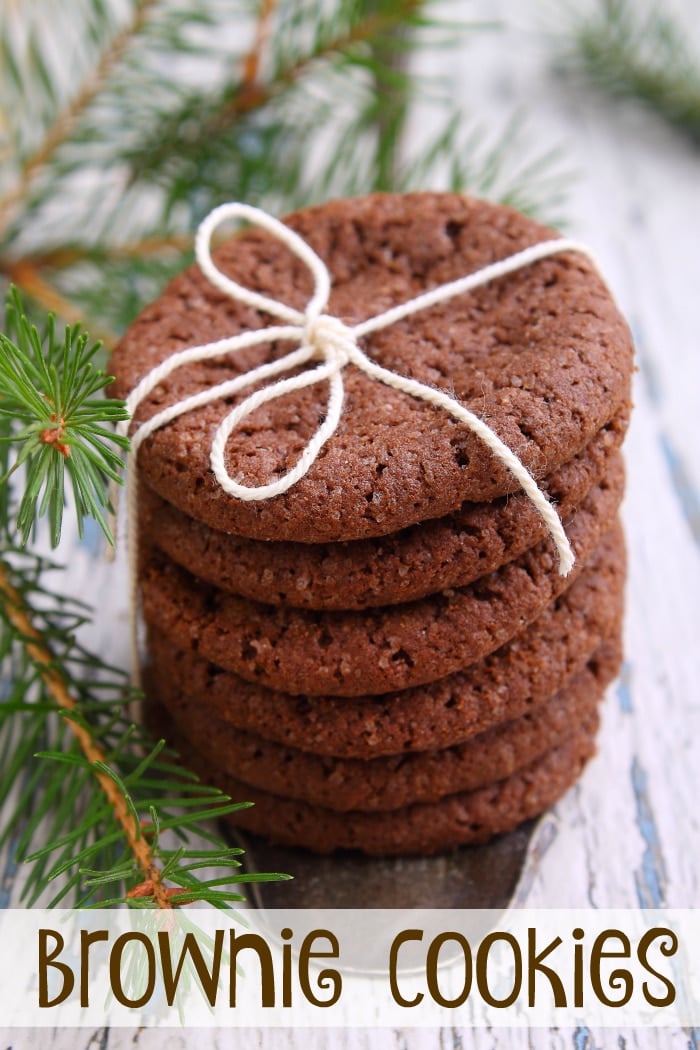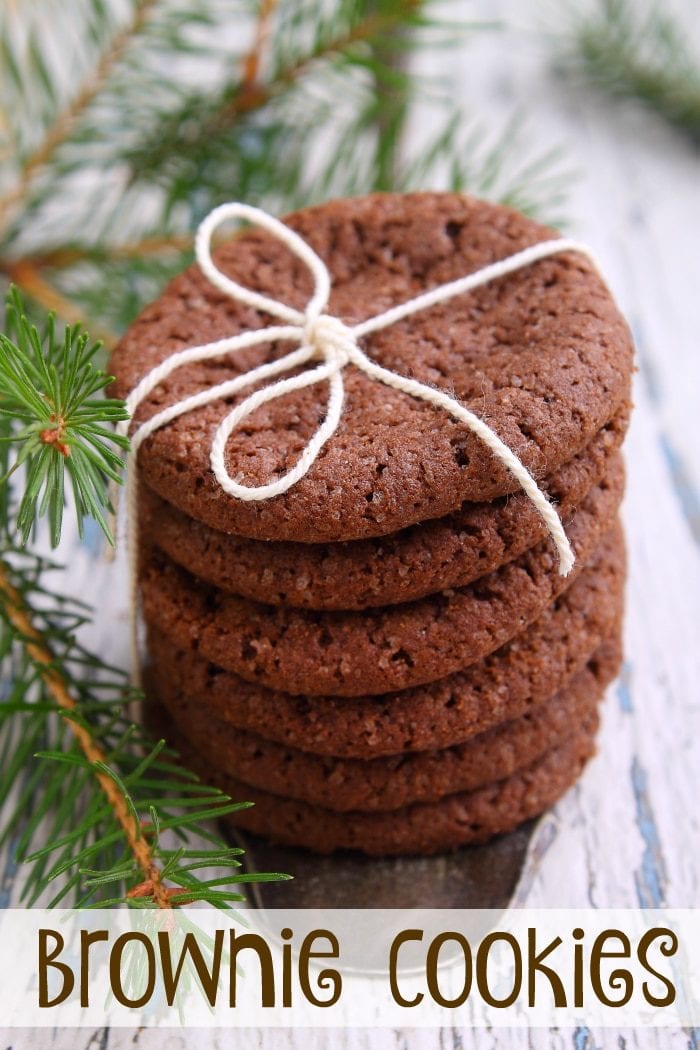 We love brownies but they are a bit hard to eat when you are on the go. Cookies are easy to take to get togethers too and don't require cutting, so we decided to make our brownie mix into brownie cookies…they came out great.
Yes we used boxed brownie mix for these, don't have the time to make homemade things very often. This is great to add your favorite mixins too like during the holidays when we add a peppermint twist to them.
To make brownie cookies:
Use any type of brownie mix you want

we used Betty Crocker from Sam's Club.

Add 2 eggs, 1 tbsp. water, and 1/4 c. of oil.
Preheat the oven to 325 degrees and cook for about 12 minutes or until the edges are done, but the middle still looks wet.
In the winter time it is fun to add a peppermint stick and make them into brownie cookie pops!

About 5 minutes into baking just add the stick as so.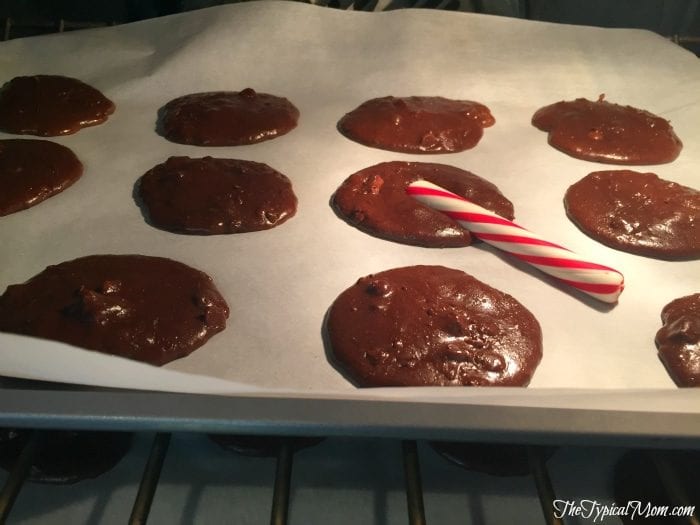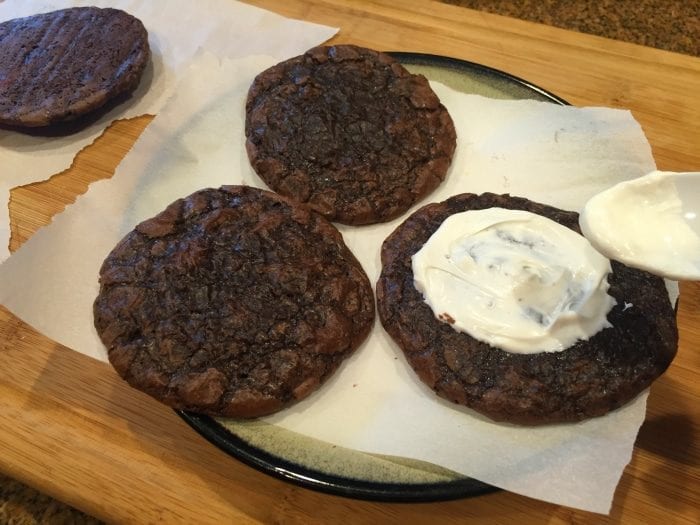 Sometimes we melt chocolate to put on top and then crush peppermints and sprinkle those on top….add nuts or anything else you want.