Buffalo baked cauliflower recipe that is a great side dish or healthy snack with a kick of heat. Delicious buffalo cauliflower we can't get enough of.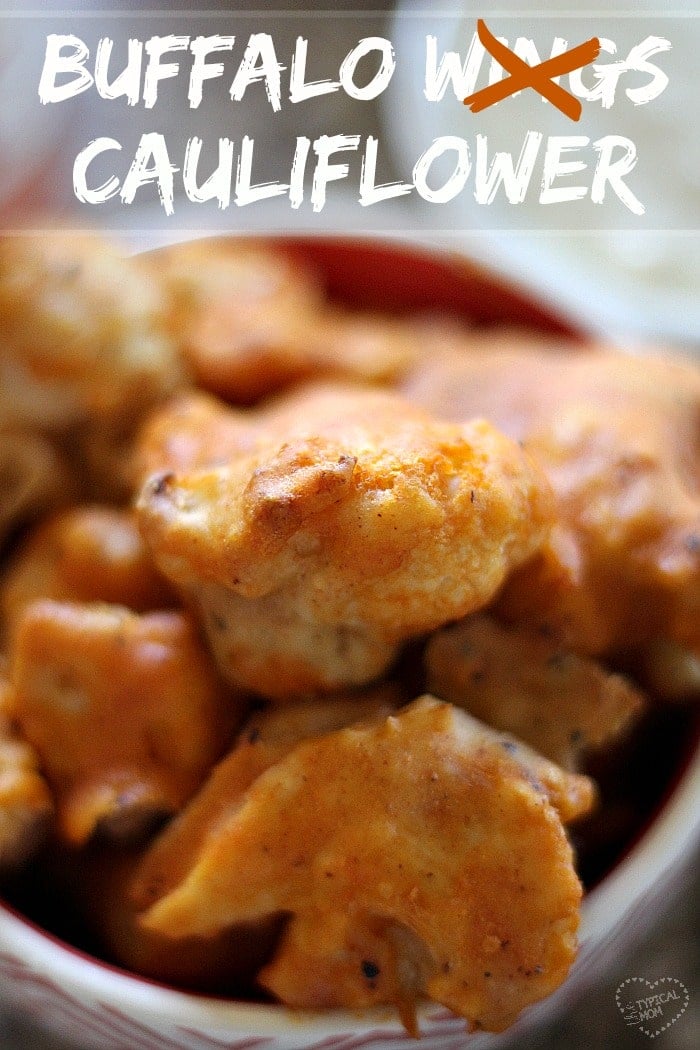 We like to have a vegetable side dish for dinner each night but traditional steamed veggies get a bit boring. Here is a great baked cauliflower recipe and our favorite zucchini recipe below too! Using a few spices and jazzing up an otherwise boring vegetable on the table is much more appealing I think, and has helped create a love of veggies in our kids too. Yes…they actually really like them! (originally published 8/16)
It looks delicious right??!!
This twist on buffalo wings turned into buffalo cauliflower bites is actually amazing and you can make it as spicy or toned down as you desire.
With a little tweaking and adjusting of our own to suit our tastes this recipe was adapted from this one  with a few additions and omissions.
It is really easy to toss it all together and throw it into the oven so everything is ready at the same time and dinner can be served!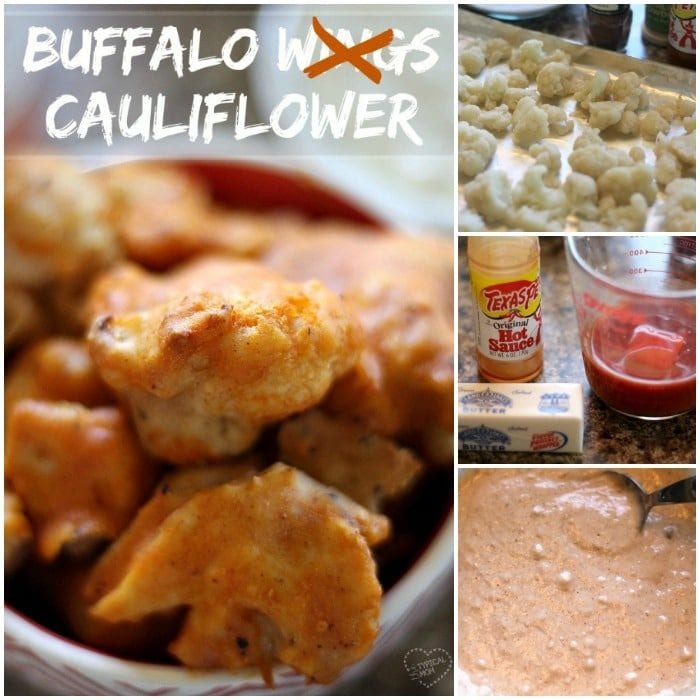 It's something you can throw together quite quickly (my kind of side dish) and is FULL of flavor which helps kids really enjoy vegetables.
I find the more flavor the more they want to make it again and again.
Adjust the heat to your liking, maybe try milder at first and work your way up from there. I am not a huge spice kinda' gal but over time I've increased the heat a bit and really enjoy it.
This is what you need to make this baked cauliflower recipe
Looking for more easy vegetable side dish recipes
It's a great vegetable side dish or snack even and quite healthy with just a few ingredients.
If you love this easy baked cauliflower recipe you will love our salt and pepper zucchini chips too, my kids favorite!
How do you serve your vegetables and what is your favorite?? I'd love to hear because I'm always out to create something new to try at our dinner table as well as share too.
Here are the full instructions you can print out too.
Baked Cauliflower Recipe
Baked cauliflower recipe that is a great side dish or healthy snack with a kick of hot sauce. Delicious vegetable side dish.
Instructions
Preheat oven to 450 degrees. Spray baking sheet with non stick cooking spray. Chop cauliflower into bite-sized pieces.

In a medium bowl add milk, water, flour and spices. Mix until the batter is thick.

Dip each cauliflower piece into the batter and place on baking sheet. Place in oven for 25 minutes.

While you're waiting prepare the sauce mixture. You can melt the butter and the sauce in a bowl in the microwave or over the stove for 2 minutes; set aside.

Toss the baked cauliflower pieces into the hot sauce mixture and coat thoroughly. Place back in the oven and bake for 25 minutes, enjoy!

Can dip into ranch or blue cheese dressing
Nutrition Facts
Baked Cauliflower Recipe
Amount Per Serving (3 oz)
Calories 125
Calories from Fat 9
% Daily Value*
Fat 1g2%
Cholesterol 3mg1%
Sodium 1032mg45%
Potassium 396mg11%
Carbohydrates 22g7%
Protein 4g8%
Vitamin A 290IU6%
Vitamin C 68.6mg83%
Calcium 47mg5%
Iron 1.6mg9%
* Percent Daily Values are based on a 2000 calorie diet.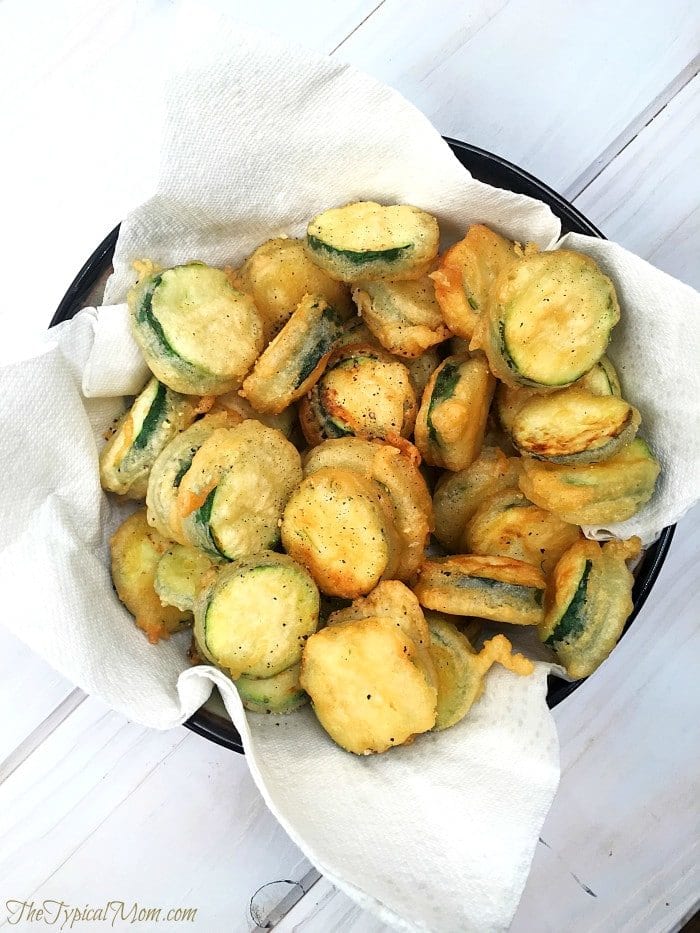 For more easy recipes, tips and crafts please LIKE The Typical Mom on Facebook and follow me on Pinterest! You can also sign up for my free weekly newsletter which is packed with goodies I know you'll love. 😉