Back to school bingo game printable!! Use in your classroom or at home just for fun. We love free printables and have many for any holiday you want.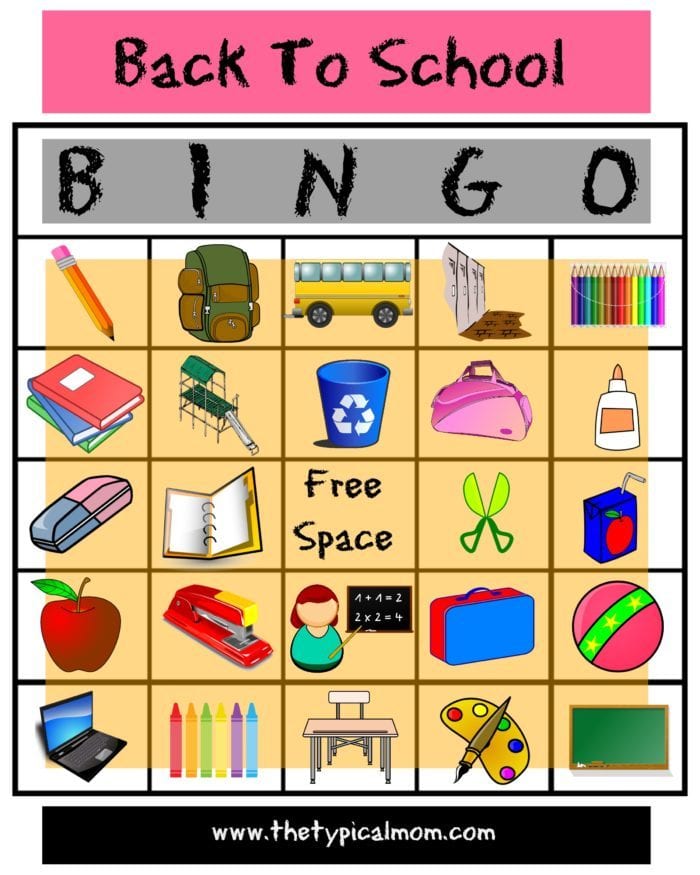 Ok, I'm a sucker for printables!! When I was a teacher I searched for free printables all the time because it just made my life easier. During this time of year I am thinking of getting my kiddos off to school again so I thought a Back to School Bingo game would be fun! Print as many as you'd like and I hope you enjoy it with your little ones too. It's one of many fun and free holiday printables we offer here on The Typical Mom. (originally published 6/16)
Back to School Bingo
Whether you're a teacher looking for something fun for the first day of school or a parent having a before school party, or just because Bingo is fun….here are some great free printables for the back to school season.
Of course you don't want everyone to win all at the same time so I made 4 different mixed up Back to School Bingo cards so you can play with multiple people.
Once you have your back to school bingo printable cards ready (1 per child), then print an extra one and cut out the squares.
Print version 2 of this school bingo here
Version 3 school bingo printable is here
And one last version of  school bingo.
Put the 24 different picture squares in a cup or hat and draw one out at a time.
Give each child markers of some kind. You can use jelly beans, buttons (BEST idea, get 100 for about $3), small erasers, pennies, or anything else you think might work.
If you enjoyed this themed bingo game you might like our other free printables too!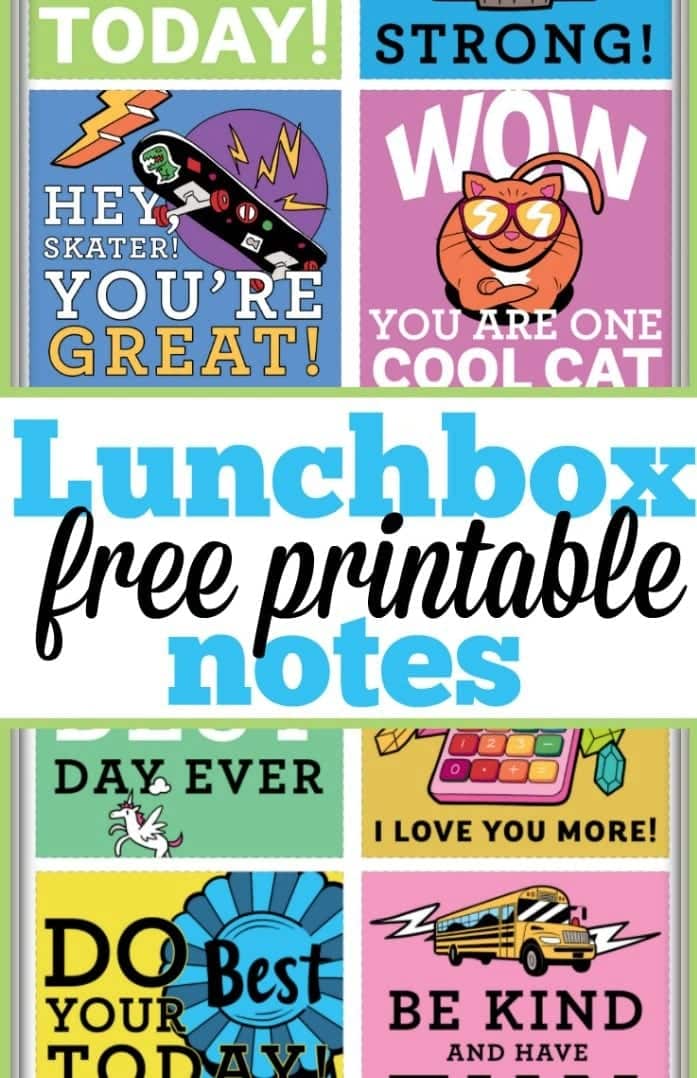 For more easy recipes, tips and crafts please LIKE The Typical Mom on Facebook and follow me on Pinterest! You can also sign up for my free weekly newsletter which is packed with goodies I know you'll love. 😉