10 ways having 3 kids is different than 2. Come on….let's be honest! Triple the chaos, the expense, and being outnumbered…they've got us beat!
So, you're thinking of having a third kid….sucker!! No, just kidding (well kinda'). 😉 Yes, we took the plunge 8 years too and I must share 10 ways having 3 kids is different than 2. I'm just sayin'.
When I see this picture I think, "yep, that pretty much sums it up!"
These were during the sleepless, I didn't know which way was up days when I had 1 in school and 2 at home under the age of 3. I honestly don't know how I did it, but they're still alive!! Yeah for me. 😉
No, but seriously. There are SO many differences between having 3 kids versus just 2. I will narrow it down to just 10. I'm sure you could add a few more to the list if you are in the same boat.
10 ways having 3 kids is different than 2
Better get ready to buy a new car

– forget trying to smush 2 or let alone 3 car seats in the back seat of a sedan…it's NOT happening! Let me go a step further. Before you have a third opt for captains chairs in the 2nd row so you're oldest isn't climbing over her siblings to get into that 3rd row (you'll thank me later).

You're outnumbered

– you obviously only have 2 hands and now holding all of their hands goes out the window. If you're lucky your oldest is old enough to hold the middle child's hand and help you a bit but crossing a busy street or getting thru a parking lot is a bit more challenging.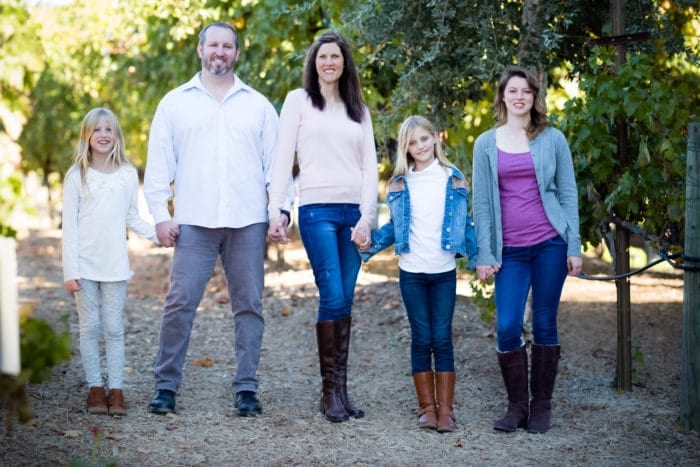 Strollers weren't meant for 3

– luckily I didn't have 3 who needed to be in a stroller but it was stressful enough toting around a double stroller let alone finding somewhere for #3 to sit or stand when she got "tired" on an outing.

Someone has to share

– most of the time when you're shopping for houses you have 3 bedrooms, 2 for the kiddos and 1 master. Once kiddo #3 arrives either #1 or #2 has to share. That was a bit of a challenge when #3 cried and didn't sleep thru the night. Eeeek

3 is a crowd

– let's face it, 3 people whether they're adults or kids is not a great number. Someone is always left out or feels like they aren't getting as much attention. Get ready for that complaint, A LOT.
Bedtime rituals – once again there are only 2 of you and someone is "always last" (even if you rotate they still forever think they are ALWAYS last).
"The seating issue"

– whether you're at a sporting event or sitting at a restaurant there is always 1 child who doesn't get to sit by Mom or Dad. Ok when they become teenagers this may be welcomed. As kids they usually want the comfort of being next to a parent though. SO… ya' gotta' rotate every time again.

Sitting by the window in the car is yet another argument and don't get me started on that. I suggest you go with 3 rows like you see here to save your sanity.

Relationships

– kinda' goes along with the 3s a crowd idea but everyone has their own personalities (oh boy do they, and with 3 they are VERY distinct) and inevitably 2 will mesh a bit better with one another and become a bit closer (as kids and as adults)…this can be difficult at any age. And…..let's just say 3 girls/women is never a good number. 😉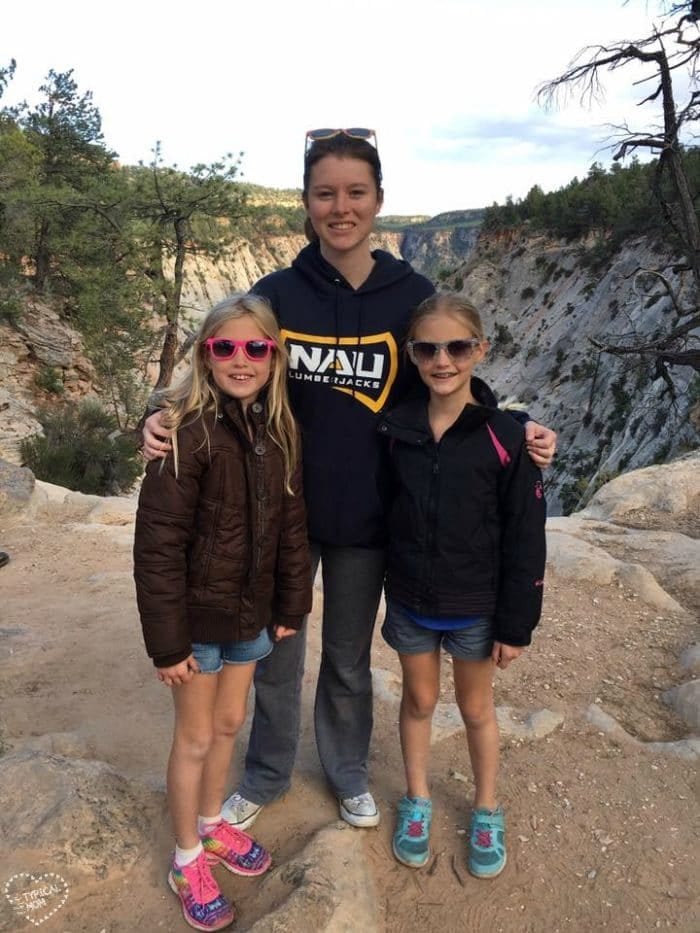 Expenses

– we're being honest here so let's talk money for a minute. Kids aren't cheap! Triple the clothing, school supplies, haircuts, and it goes on from there.

The Reward

– Taking all 9 into consideration (and many I didn't think about when we decided to have a third) I could NOT even imagine a life without my #3. As strong willed, opinionated, and active as she is, our lives would be SO different without her in our lives. When you only have one more summer with each of them, you'll cherish those last days until you're an empty nester though.

It has and will continue to be more challenging and expensive because we went from 4 to 5 people. I will say being a Mom is the most rewarding jobs I've ever had, so it's worth every penny. 😉
What has been the most challenging part for you to go from 2 to 3 kiddos??
For more easy recipes, tips and crafts please LIKE The Typical Mom on Facebook and follow me on Pinterest! You can also sign up for my free weekly newsletter which is packed with goodies I know you'll love. 😉