I am the mom under the hat and proud of it, are you?? If not you should be. Let me share my journey with you and how I changed when I reached my thirties.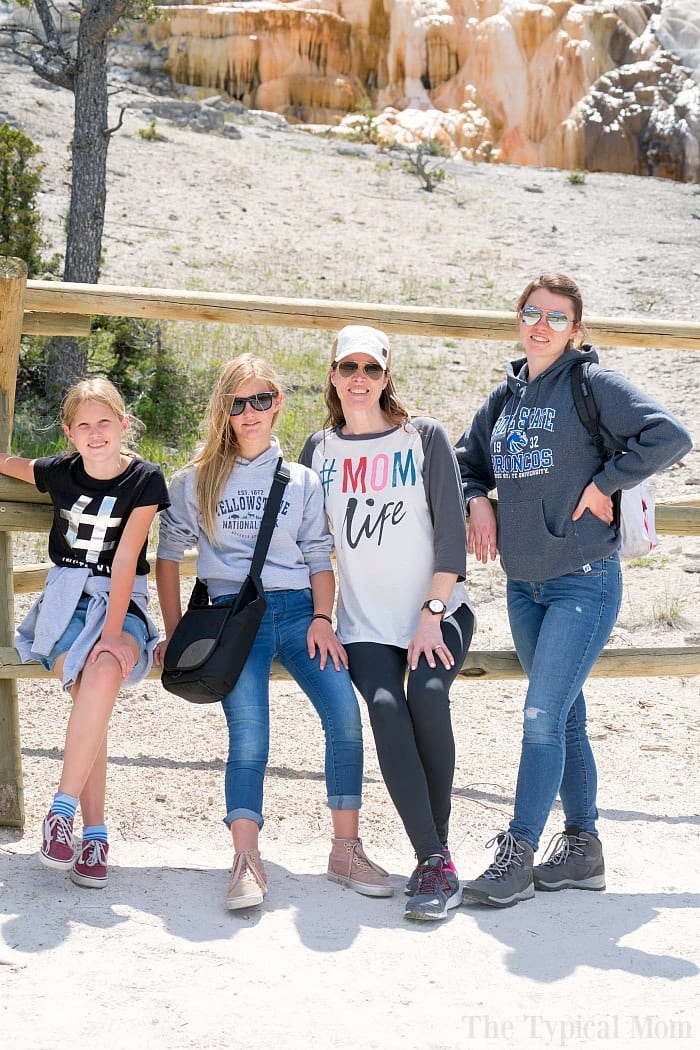 Yes, I am the Mom under the hat (or under the umbrella)…are you?? Ok maybe that sounds strange but indeed it is true. I have lived in sunny states all of my life but am the fairest skinned friend I know. Face full of freckles, blonde hair as a child, and light blue eyes. Special thanks goes out to Olay for sponsoring this post so I could share my story with you.
I am someone who in fact should not be in the sun without protection. I do love enjoying a day at the beach with my friends and going on vacations with my family. What that means is I have to be very careful with protecting my skin each and every day. If I'm careless it may affect me long term as it already has recently.
This is us….well my 3 girls and I at least (dad is taking the picture).
Three out of four of us have light blue eyes, and only one has skin that actually browns in the sun (lucky middle daughter).
I was born in Hawaii and grew up in California so there was no shortage of sun and times at the beach.
I thought "it will be fine", "nothing will happen to me" growing up until I hit my mid-twenties and went to the dermatologist and was in for a big surprise (not good ones). This is why you should always trust your gut….
Let me share my story……
Once I was on my own I rarely thought about my skin, didn't really wear sunscreen, and if I got burned I figured it was no big deal. Once I got married and had a full-time job I figured it was time to go to the dermatologist……and my journey began.
He remarked he had never seen anyone with as many moles as I did and that I should have them "mapped" to see if they changed. I had my first few moles removed that visit.
They did not come back cancerous, however they came back cancerous; however, they came back pre-cancerous which meant they had the strong possibility of developing into something bad if I hadn't removed them.
I went back yearly as that was suggested and each time I had at least one mole removed, and they all came back with the same thing…pre-cancerous. Yikes!
Then……my aunt who I was very close to passed away from skin cancer. She was young, and had young children. It was devastating. I went into high gear about my skin.
Instead of every year I went every six months, I checked my own skin regularly, I wore sunscreen especially on my face like Olay Complete All-Day Moisturizer SPF 15 daily, and I vowed to become the mom under the hat (or umbrella when we went to the beach) from that day on.
Of course, a lot of damage had already been done after years and years of neglecting to use sunscreen in the past and once I started checking myself regularly I had to have a spot on my nose frozen off that looked like it might turn into something bad, as well as a spot of basal cell melanoma on the top of my head. That was scary, but I was glad I caught it early enough to prevent it from getting any worse.
Thus….I became the mom under the hat…..and that is okay.
Actually, it gives me a sense of security knowing I am arming myself, and my skin, with what it needs to stay protected.
If you see any pictures of me on my blog or on social media, you probably notice I am not a heavy makeup kinda' gal….which can make it a bit harder to hide imperfections.
I like to shower, put on some moisturizer + sunscreen like Olay Complete All-Day Moisturizer SPF 15 (can be found at Sam's Club), swipe a bit of powder on my face and go!! This one makes it easy because it provides 48 hours of long-lasting hydration with broad spectrum SPF15 sunscreen right inside. It is oil-free which helps because I have a tendency to break out, provides broad spectrum UVA and UVB protection, and blends with all skin tones (fair in my case).
That's my daily routine and so far, after mending my prior issues when I was not using sunscreen, I have been free and clear when visiting the dermatologist! Yeah!!
If you've been neglecting your skin…stop!
It can happen to you as it did to me. I know if I hadn't changed my ways it would have gotten worse and I want to be strong and healthy for my girls…for a long time!
So, protect your skin, take vitamins daily, and join me as the mom under the hat and be proud of it. It is never to late to start my friends.
This is a sponsored conversation written by me on behalf of Olay. The opinions and text are all mine.