Teaching kids about photography with a cell phone. Easy tips to get them started. Basic techniques to start with when showing kids how to take a great picture and how to edit them.
Part of my job as a full time blogger is to take pictures, lots of them! My kids have become accustom to it and have now taken an interest in it too (which I love). Here are a few easy ways to start teaching kids about photography so they can improve their skills. It's such a great talent to have. This post brought to you by ZTE Grand X Max 2. The content and opinions expressed below are that of The Typical Mom. (originally published 9/15)
How to teach kids about photography
Little hands need something a bit bigger to grasp and a larger screen to see the subject their focusing on so starting with a cell phone.

Using a cell phone is a great place to start!
There are a few basic skills you should start with when teaching kids about photography, and then expand from there once they have these down pat.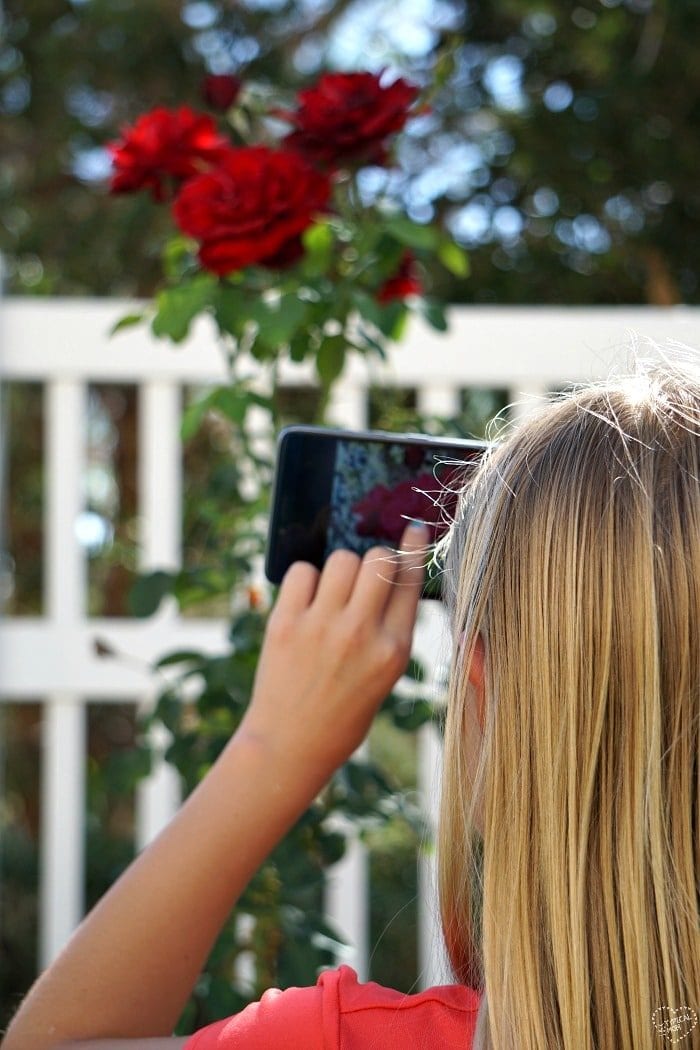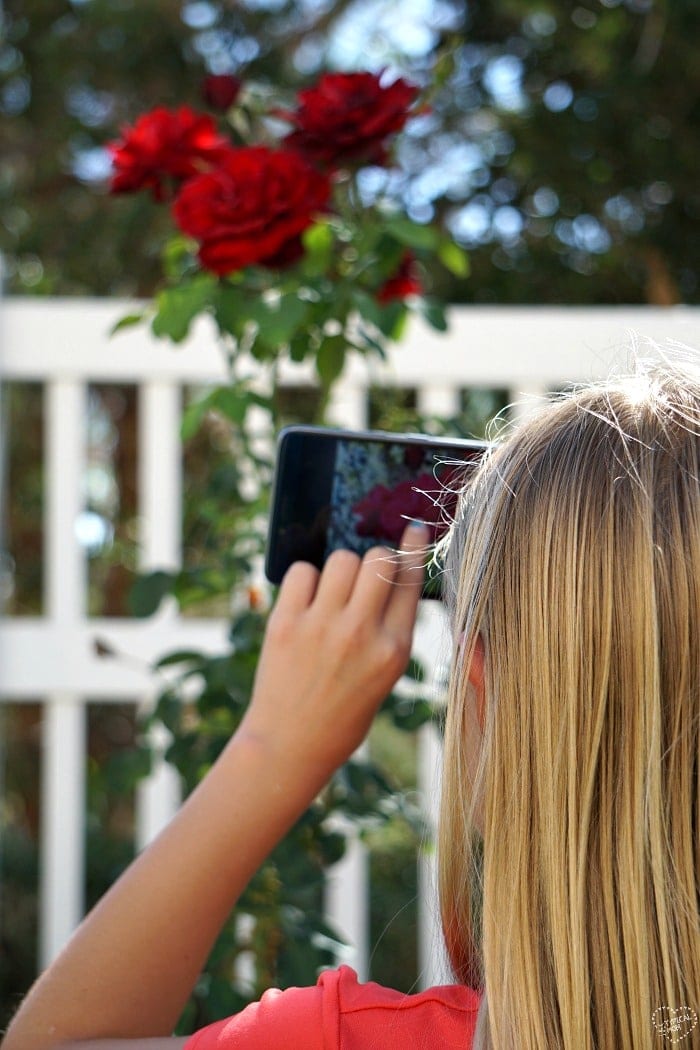 Teaching Kids About Photography with a Cell Phone
First start with an object that is NOT moving. I mean even for professionals a moving object is difficult to focus on so let's start at the basics here.
Once they have that centered in the screen show them that when they touch the screen it will focus in that area and make that point crystal clear, thus enabling them to take a better picture. With this phone in particular it has a camera that has what's called a Bokeh effect setting.

That means that there's a blur produced in the out-of-focus parts of an image thus making the object itself the center focus and clearest part of the photo.

Then, have them move around the object they want to take a picture of and find the best lighting.

Show them that moving away from the sun, being in a shaded spot, and taking photos when the sun is setting provides the best lighting when taking pictures.
If it is a particularly sunny day have the sun behind them when they are taking pictures to get the best image.
Photography activities for students
Now on to another subject that might not be so still, like their favorite pet!

Outside lighting is always best so try to go outside when you're taking pictures. Once they have the something in their sites they want a picture of, show them how they can zoom in.

W

ithout moving their bodies by putting two fingers on the screen. Show them that moving their fingers out, and the subject will become closer.
Now on to editing the pictures they've taken. There are many resources out there nowadays that don't cost anything and even my teenager can figure out all on their own. Win win.
This phone has a wide angle front camera that takes crisp photos as it is but also has editing options within the camera itself
You can adjust the brightness, sharpness, color, and other functions including being able to doodle on the pictures too (her favorite feature)!

The large screen provides a great way for little ones to see objects clearly, zoom in even closer, and edit their creations once they're done…perfect for teaching kids about photography (and a great first phone option too).

Once they have these skills down pat then you could move to a simple camera and keep it on auto focus to teach them about photography from there.
Free Photo Editing APPS
On their phone they can use a free photo editing app called Aviary I use.
PicMonkey has a free app as well as being able to edit their photos on a desktop computer (for more detail and if they are printing them out I'd recommend editing on the computer).
If they want to print their pictures you can get 100 free photos each month here.
Want to see a few of my favorite things that I am totally obsessed with?? Take a peek and see how many you might already have…twinsies!
Looking for more easy family recipes and tips? LIKE The Typical Mom Facebook page?
Then sign up for my free newsletter, and follow me on Pinterest! 😉
***** If you LOVED this recipe give it 5 Stars below and let everyone know what you thought about it. 😉