I love repurposing, especially with my kids toys they are not using anymore. My kids were tired of their connect 4 game so I began to think about what they were learning at school and how I could create a fun game using this sad game that was sitting in the corner…..I found it, enjoy these spelling games!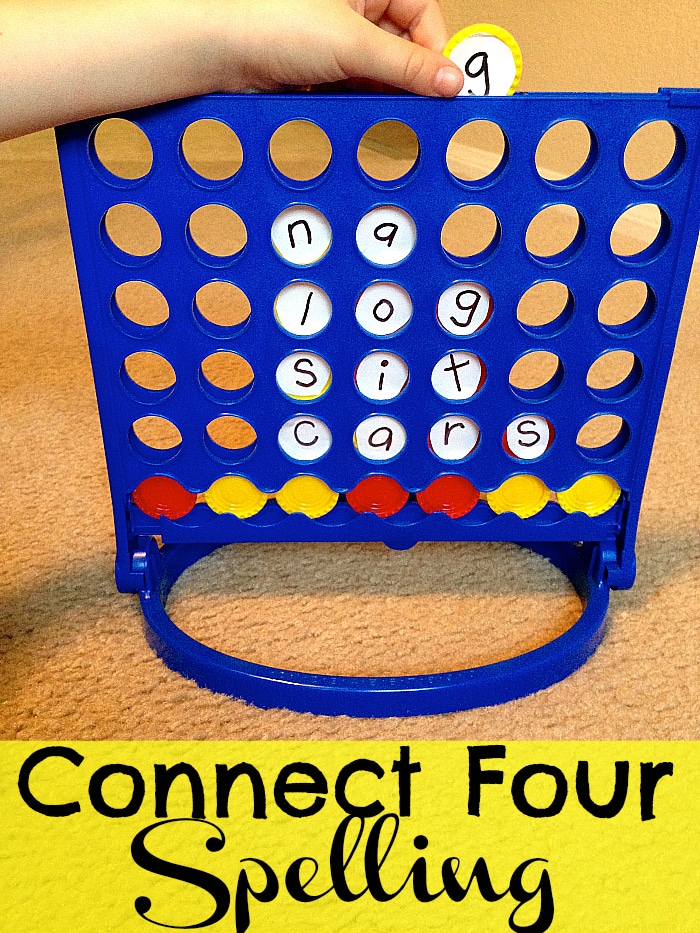 Both my little ones (7 & 5) are practicing spelling on a weekly basis, so I began there. I had some sticker name tags in the drawer so I just traced the markers on to the sticker and cut out circles to fit (cut inside where I marked to fit just inside the lip of the markers). Easier still, you can grab the circle stickers you use for garage sales and marking items if you have them or can grab them at Walmart or the link above. I wrote the most used letters on them and created this game!
You could use this for spelling games such as this one, write their sight word on each piece and practice those, or even write small words and have them create a sentence across using these pieces….she loved it!
When you begin put a row of empty markers across the bottom so that the letters show up well through the upper holes, and have fun!
If you are looking for another do it yourself educational game, here is another repurposing activity using an old Chutes and Ladders game we loved creating as well. It helps with addition, subtraction, multiplication or even division. Easy to make, inexpensive and a fun way to practice flash cards.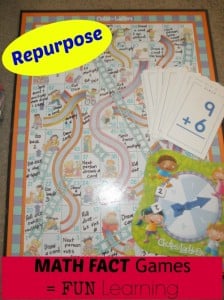 For more easy recipes, tips and crafts please LIKE The Typical Mom on Facebook and follow me on Pinterest! You can also sign up for my free weekly newsletter which is packed with goodies I know you'll love. 😉