Easy mixed berry coffee cake recipe using Martha White muffin mix and a cast iron pan. Looks great and a fun Southern style breakfast or dessert.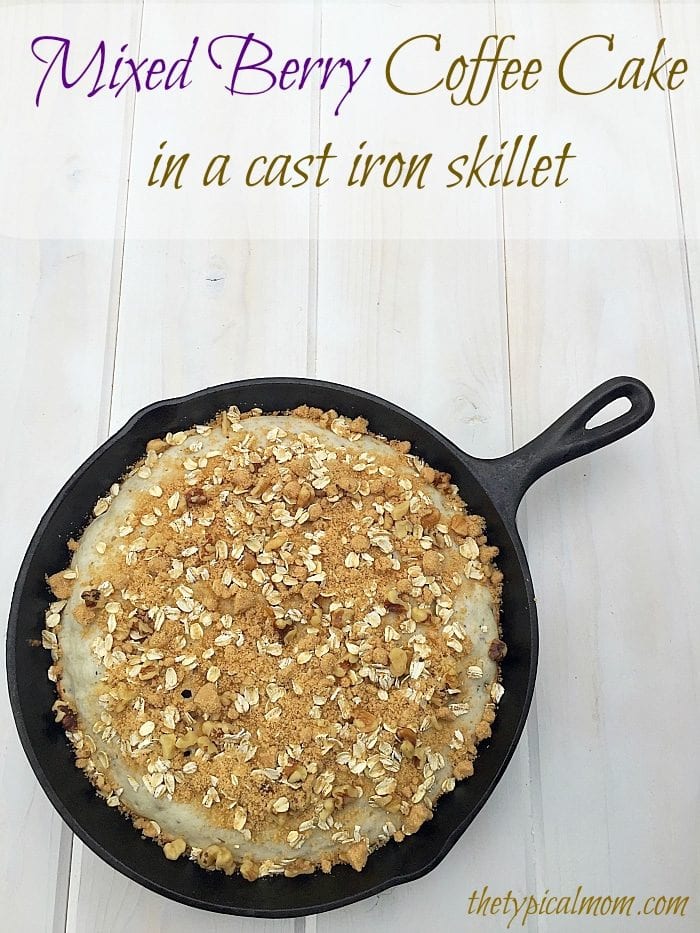 I don't always have the time to create a mixed berry coffee cake recipe from scratch. I came up with an easy way to make it on the stove in a cast iron skillet today! I live in California and love my cast iron pan. Maybe it just reminds me of my Southern Grandmother. 😉 Let me show you how easy this recipe is so you can try it at home too for breakfast or dessert! This is a sponsored conversation written by me on behalf of The J.M. Smucker Company.
Doesn't it look yummy and so easy to do!
Let's start with the obvious, get out your cast iron skillet. If you don't have one you can use a pan that is a similar size but is deep so it doesn't overflow. Next, you have to grease this baby up, nothing worse than a long cleanup after we are done.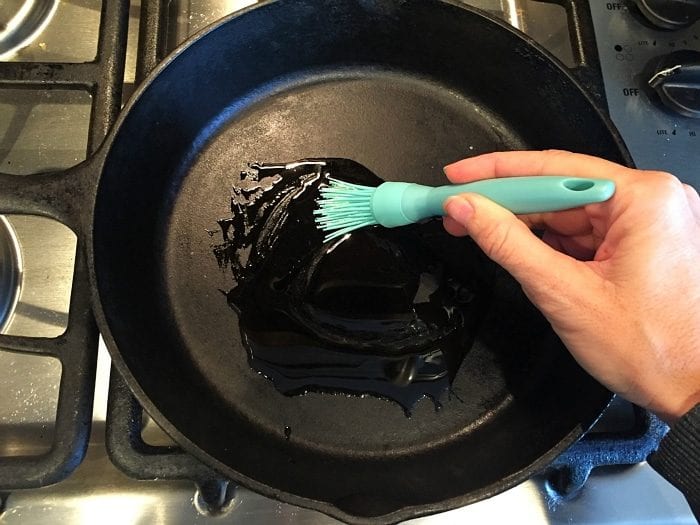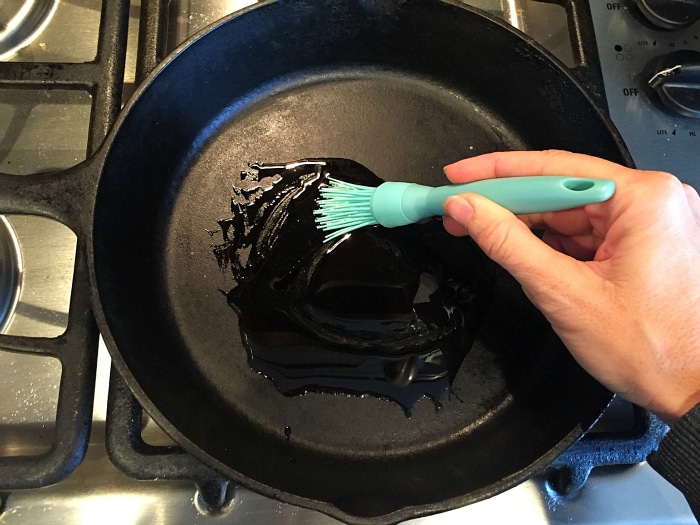 You just need about 2 tbsp. of oil, I use olive oil, to spread on the bottom and up on to the sides as well. It really does yield to a really easy cleanup when you're done.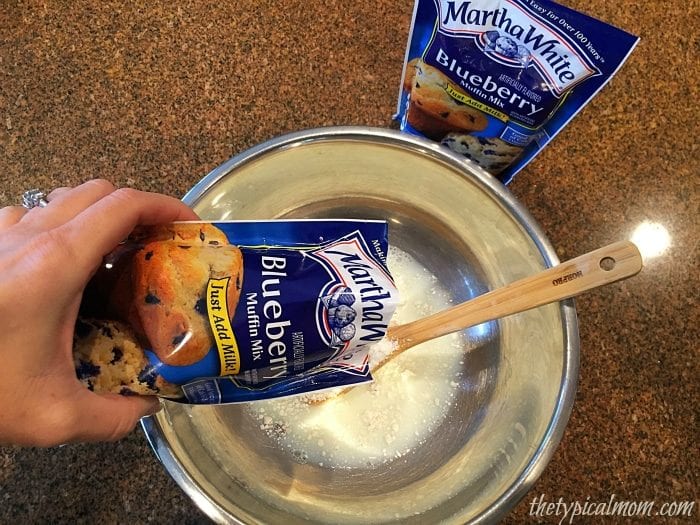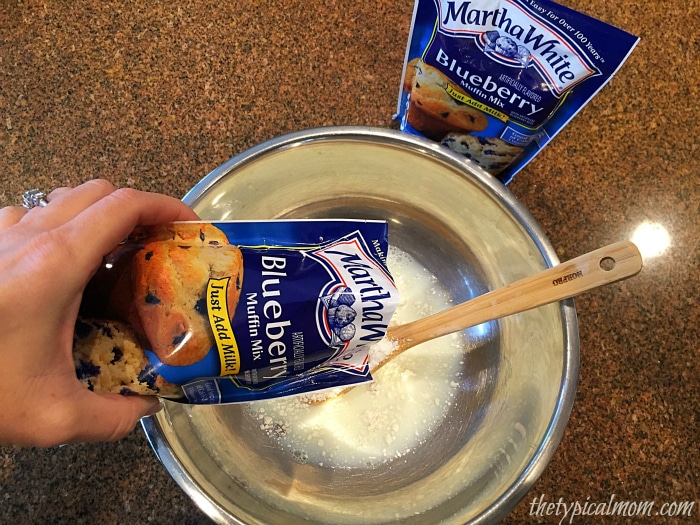 Now the main and key ingredient to this easy berry coffee cake recipe is Martha White® blueberry muffin mix. You can find them at Kroger stores, you can find the nearest one to you here.
I use two packages for this recipe. They also have a mixed berry version that you can use, but I chose just blueberry this time. Either way you really can't go wrong.
It's super simple to make because all you need to mix in is 1/2 a cup of milk per packet. We always have milk in the house with kids).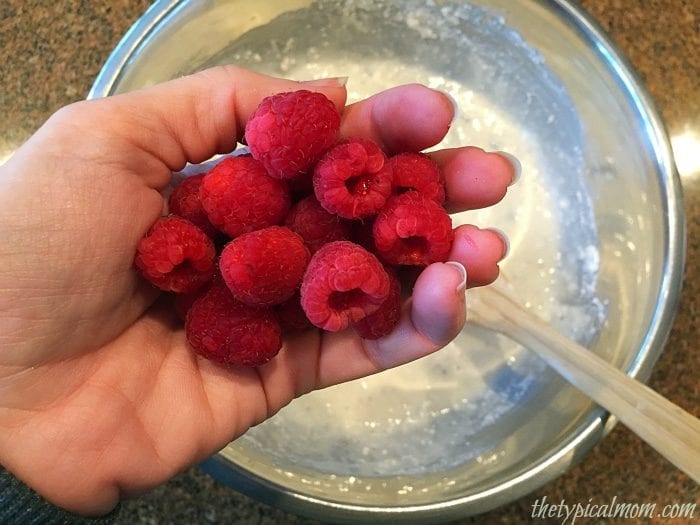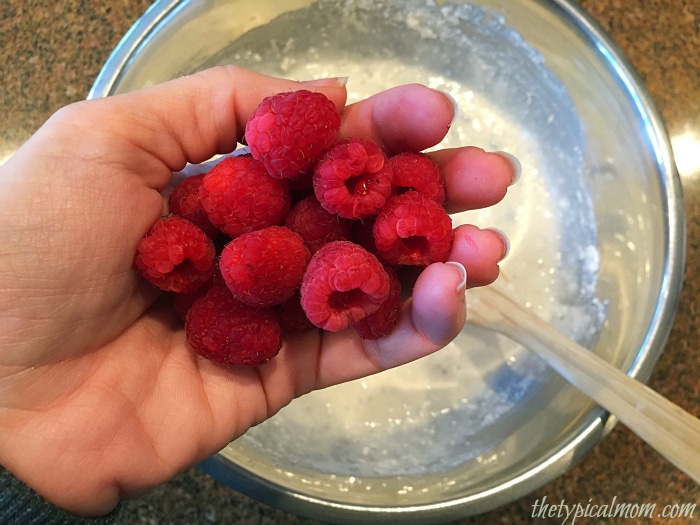 Grab some berries while at Kroger to add to the mix, as well as these other items. I tend to buy whatever is in season and/or on sale and these raspberries looked great for this batch.
I've added both raspberries and blackberries as well when it was the summertime and really the more berries the merrier. Add a handful or two total to the mix and stir…..that's it!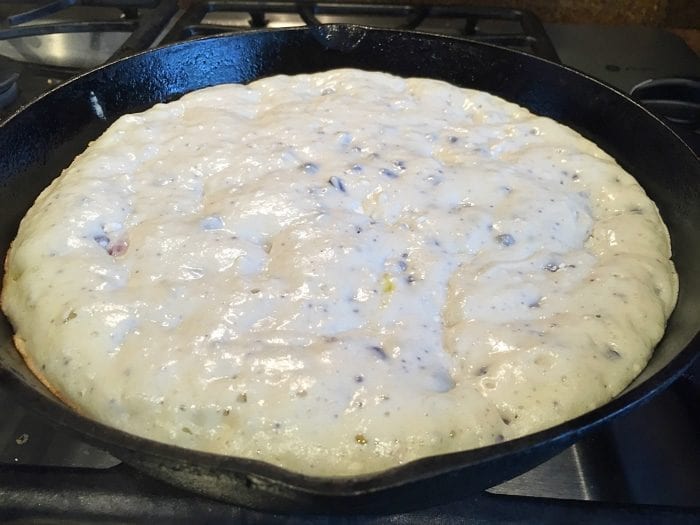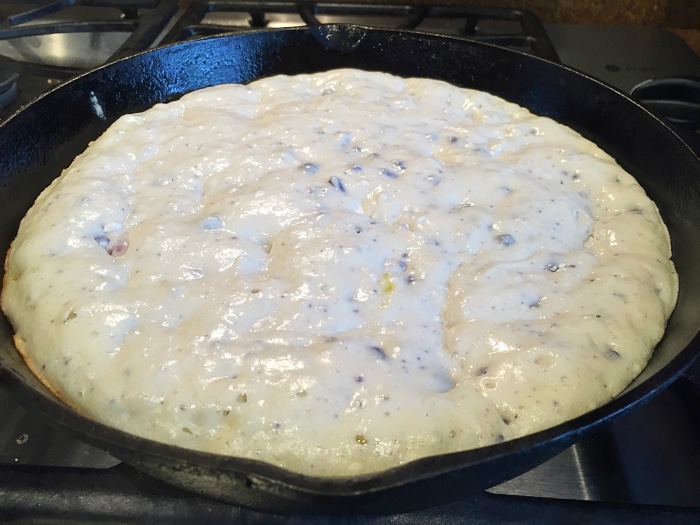 Then pour the mix into your cast iron skillet. Have your burner on low/medium, and cook for about 10 minutes uncovered.
I turned the pan once halfway thru so the handle was facing the other side as in to rotate it allowing it to cook more evenly. The beauty of using cast iron is it cooks really evenly and therefore works best when you're "baking" in it.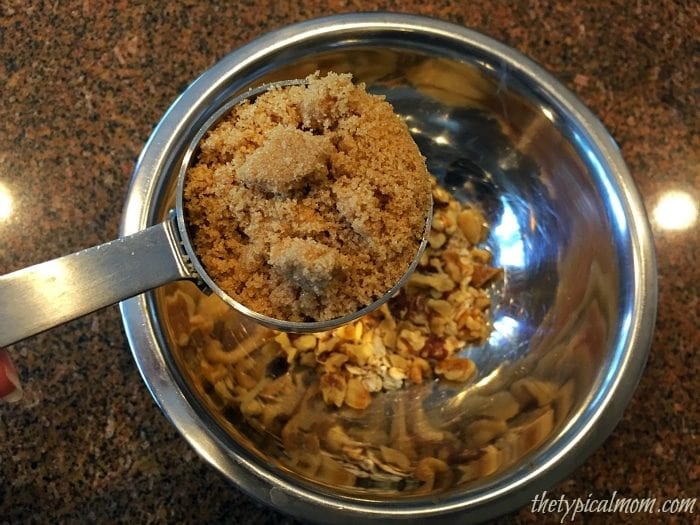 Cast Iron Skillet Coffee Cake
While you're waiting for it to fully cook mix together the following things to make your streusel like coffee cake topping.
1/2 c. brown sugar
1/4 c. chopped walnuts (more if desired0
1/4 c. oats
Pinch of cinnamon
1/8 c. white sugar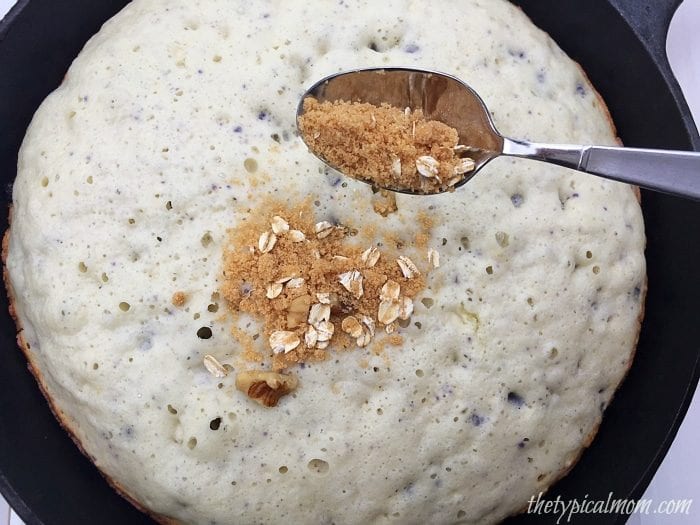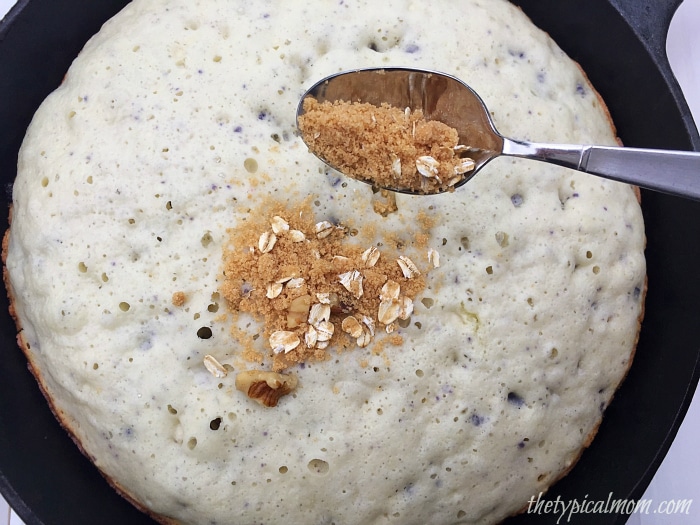 After about 10 minutes uncovered then add a lid and cook for about 10 more minutes so the middle becomes done. I lift the lid off maybe twice during this time to drain the steam. That will turn into water, you don't want it to drip on to the coffee cake and make it soggy.
You can add the topping about 5 min. before it's done so it cooks into the coffee cake, or add it when it's done like I did. It looks prettier if you add it at the end but it's totally up to you. 😉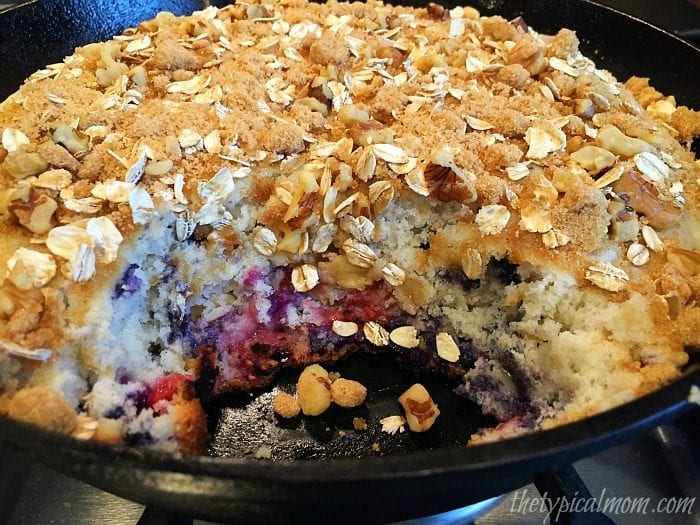 You can make this coffee cake muffin recipe too, those are great for breakfast or brunch. Top it with ice cream for a yummy Southern style dessert! You can't go wrong either way we say.