LEGO Valentines you can make at home with edible Legos and a free printable to use for Valentine's Day! These are just adorable!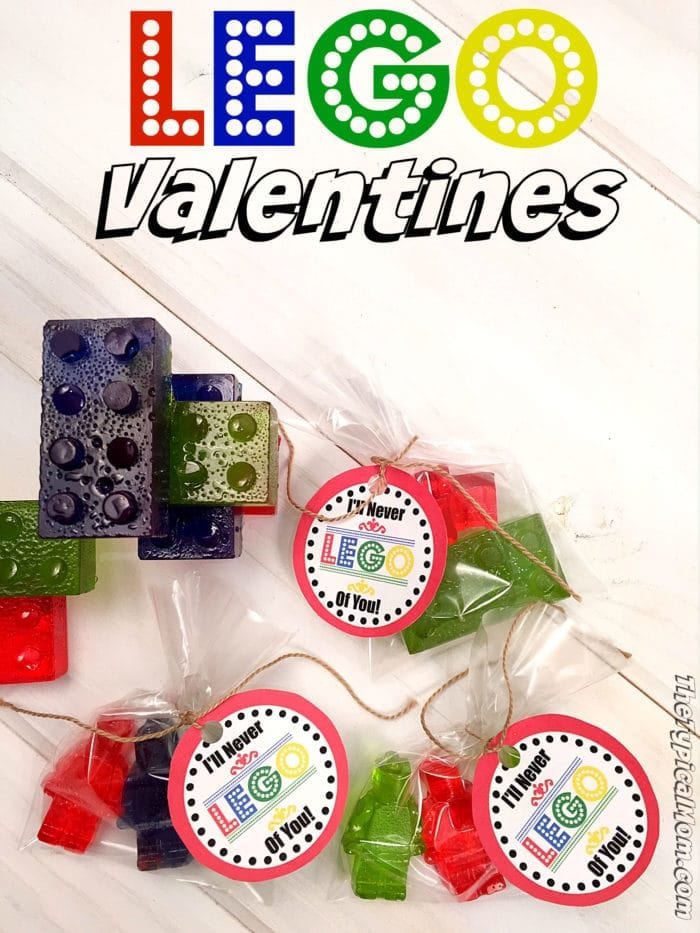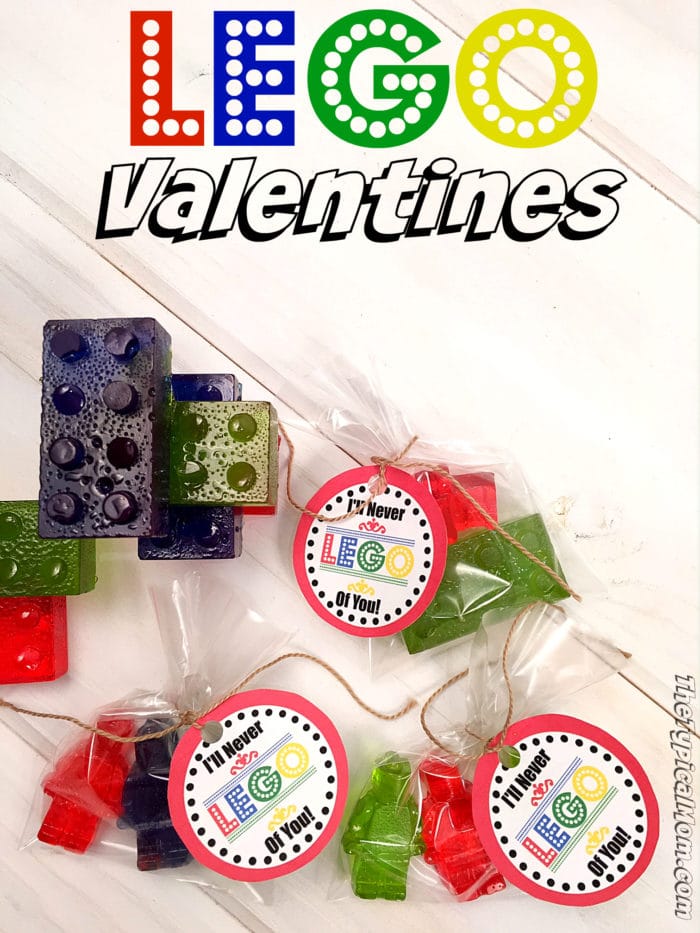 I love to make fun crafts for Valentine's Day, and create fun and inexpensive Valentines for my kids to bring to School too. This year we decided to go with Lego Valentines and we made them ourselves at home, it was really fun! If your child is a big Lego fan, this is a great Valentine's Day craft to do and a yummy treat their friends will enjoy. Here is the recipe for edible Legos and a free Lego printable for your Valentines. (originally published 2/16)
You really only need a few ingredients to make these edible LEGO men and pieces. Of course it does require using the stove and the mixture does get rather hot so making it will require our help….but the kids can pop them out when they are done!
Here are the ingredients and items you will need to make these Lego Valentines. Items you may not have are a silicone mold for the Lego men, Lego bricks, and the large Lego man and candy thermometer.
All three molds came in one box and were less than $9 so it's quite an easy craft to do and so fun. These are the ingredients.
Lego Valentines
LEGO Valentines
LEGO Valentines you can make at home with edible Legos and a free printable to use for Valentine's Day! These are just adorable
Ingredients
3 3/4

c

sugar

1 1/2

c

corn syrup

1

c

water

1/2

tsp

food coloring
Instructions
Combine the sugar, corn syrup, and water in a pan and bring to a rolling boil while stirring consistently. Clasp your candy thermometer to the side of the pan so it will help prevent the mixture from boiling over, and you will know when it hits 300 degrees.

When it reaches a boil bring the heat down so it maintains it's rolling boil but isn't ready to boil over. You can leave it there without stirring much until the candy thermometer reaches 300 degrees.

Keep your eye on it! Put food coloring in separate bowls. Pour equal amounts of hot mixture into bowls.

Use a spoon to fill silicone molds. Use a knife to scrape across top of molds if you want a really flat back to the Legos….not a requirement. Leave on counter overnight and pop out in morning….or can put in fridge if you want them done faster.
Nutrition Facts
LEGO Valentines
Amount Per Serving (2 oz)
Calories 543
% Daily Value*
Sodium 42mg2%
Carbohydrates 142g47%
Calcium 8mg1%
Iron 0.1mg1%
* Percent Daily Values are based on a 2000 calorie diet.
We had some left over after we filled all the molds we had so I put parchment paper on a cookie sheet and poured the rest on there to harden, then you can shatter that piece and use as decorations in cupcakes, or just eat.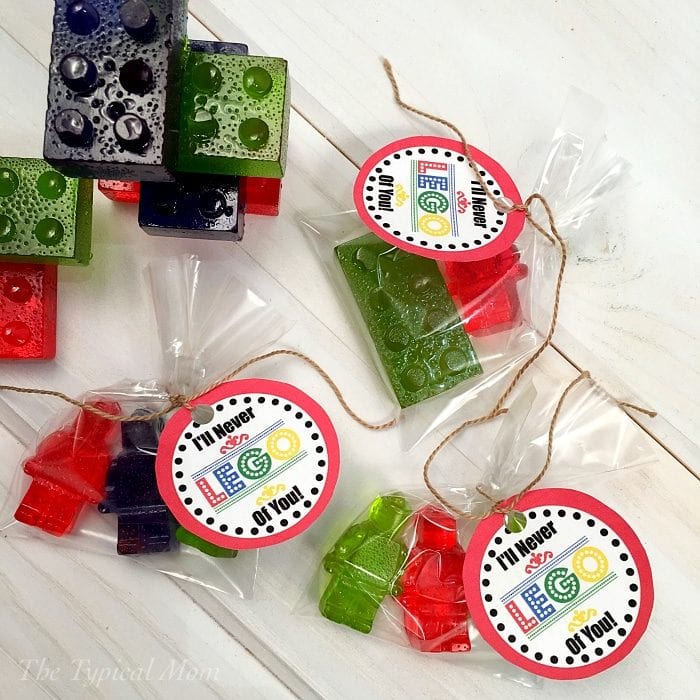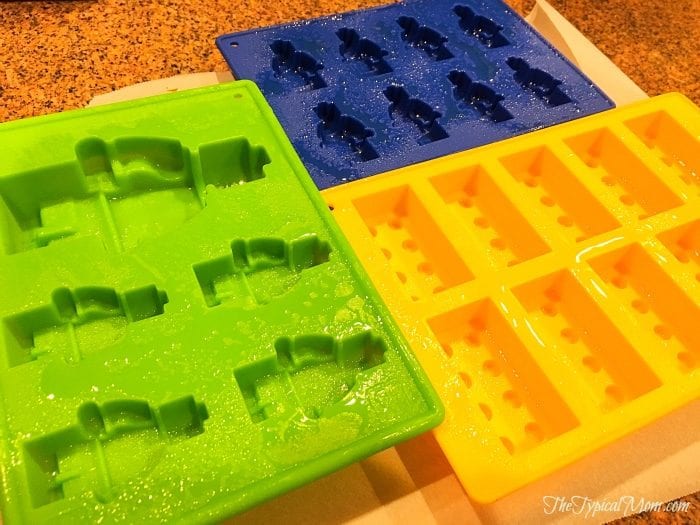 I would make sure to spray the trays with non stick spray and once you are done with the bowls full of candy mixture put them in the sink and run hot water on them. You'll thank me later for that tip.
In the morning just pop them out, kids love this, and put them into small see thru baggies (aff. link) with string and my Free LEGO Valentine bag tags!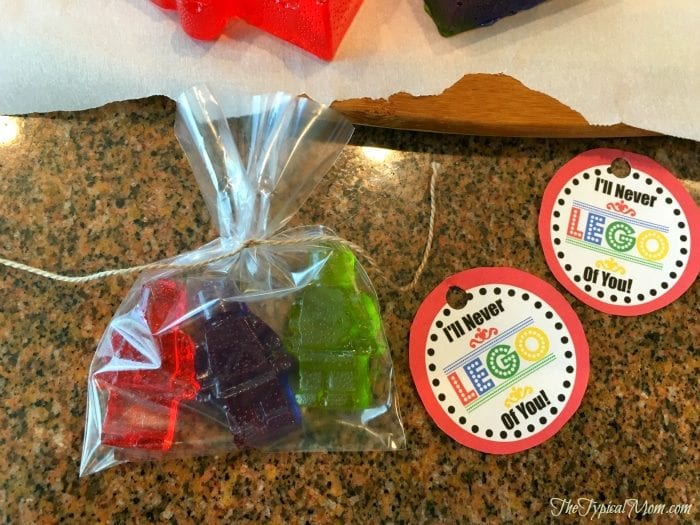 These are fun LEGO Valentines to make at home that are really inexpensive to do and your kids will surely be the talk of the classroom with this one!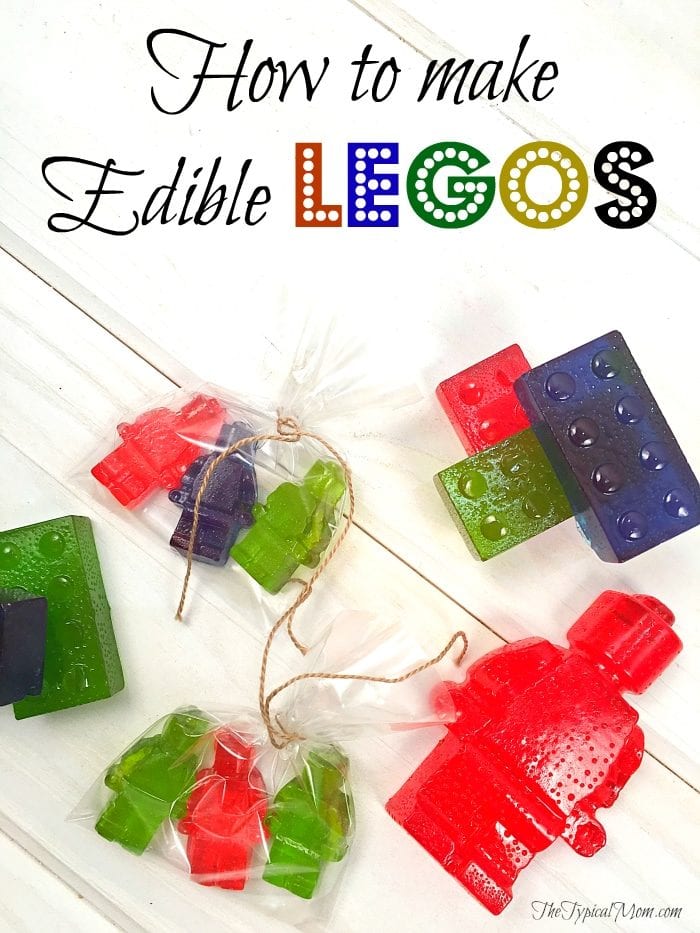 I have another post with lots of other cute Valentine's Day ideas + printables here as well.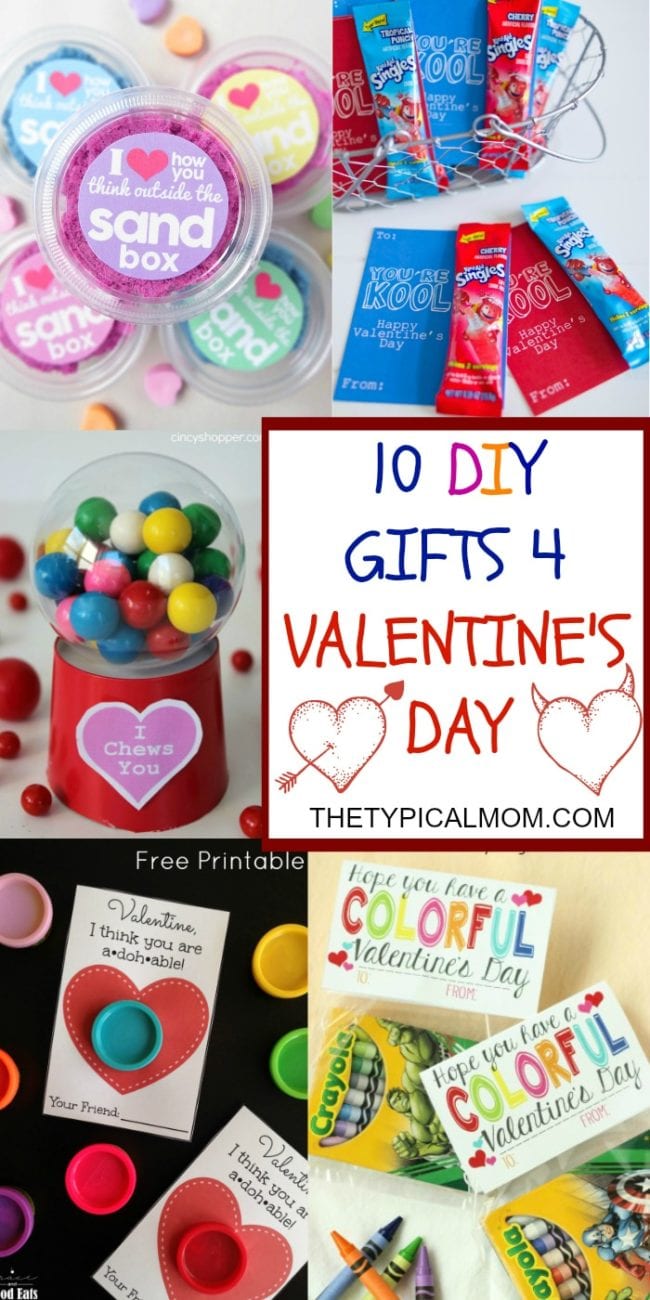 For more easy recipes and crafts please LIKE The Typical Mom on Facebook, sign up for my newsletter, and follow me on Pinterest!