Dollar Store hacks for how to organize your bathroom this year! Easy tips for staying more organized throughout the house.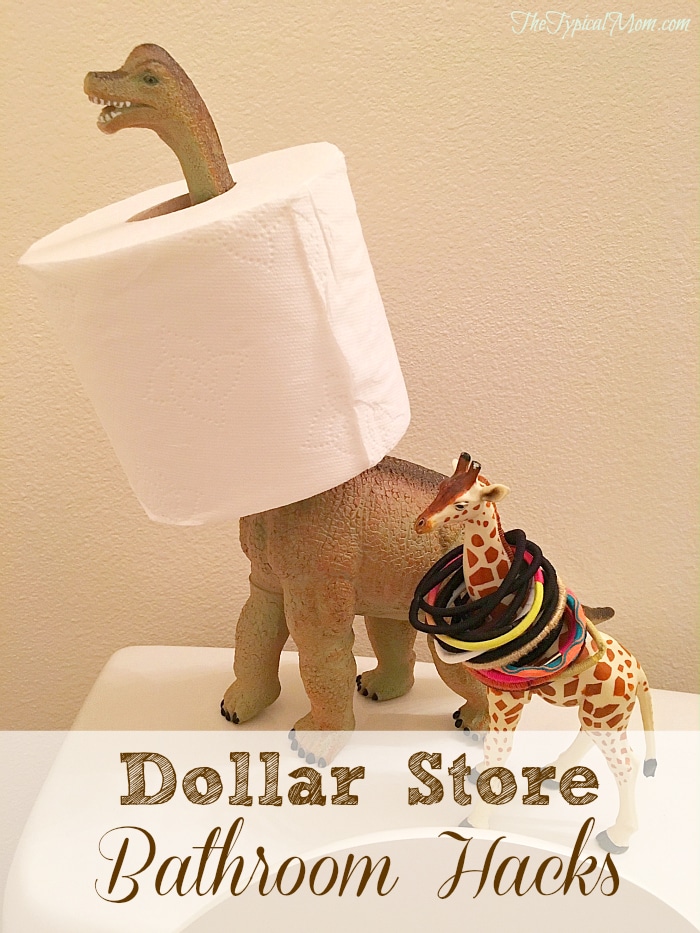 When the new year arrives though I am always ready to organize the playroom, my linen closet, and I'm always looking for how to organize your bathroom. Using Dollar Store items is the best too. Here are a few bathroom hacks I've used recently that help organize my house. Find more organization printables here too.
This one literally cost me $2, one for each plastic animal I found at the Dollar Store. It doesn't have to cost a lot to organize your house.
How to organize your bathroom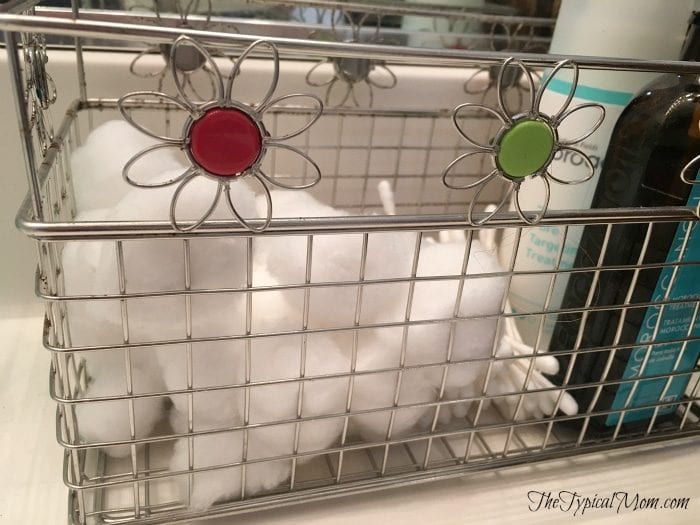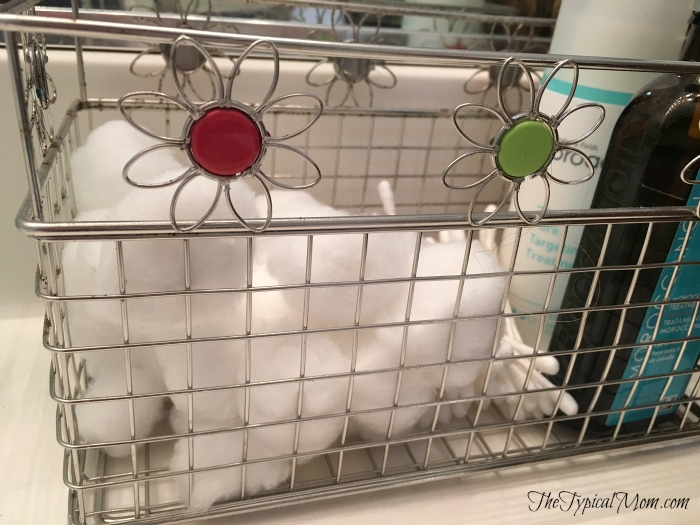 I hate having rolls of extra toilet paper stacked on the back of the toilet. This toy solved that problem. The rest can remain underneath the sink, but just in case they run out there's an extra one. Let's avoid the tacky "stack in the back" shall we. For the thousands of hair ties just throw them on to a toy giraffe's neck to keep them a bit tidier.
This wire basket is great to keep all the cotton balls, q tips and little loose items contained on my counter top. You can use these under your counter too. They're great to keep extra items like tooth brushes, tooth paste and other sale items you find.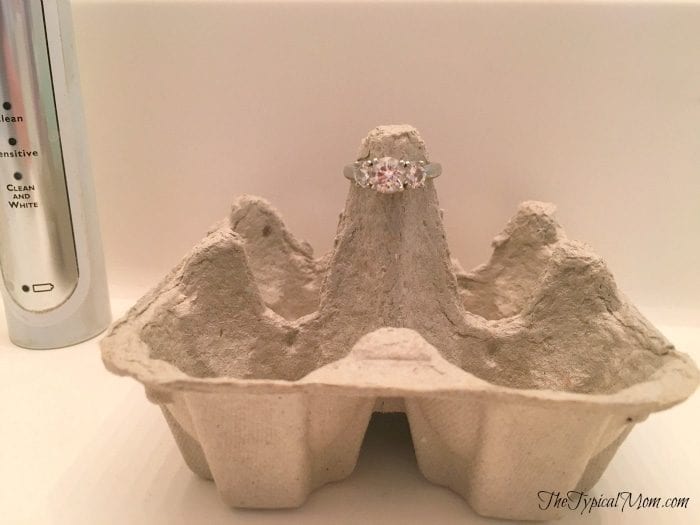 Here's something that won't cost you a dime! Cut off the end of an egg carton and put it on the side of your sink to hold your ring when you need to take it off + the sides are great for putting your earrings in so they won't get misplaced or go down the drain when you're changing them!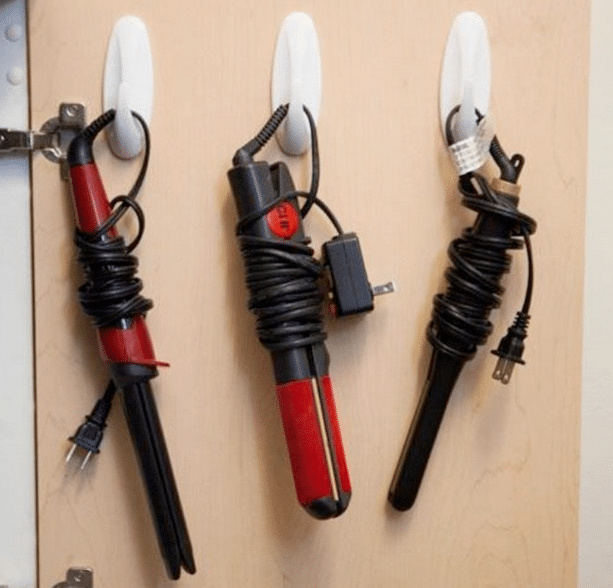 This is a great Dollar Store organization hack from rachaelhairstylist on Instagram using removable hooks (Command), super clever and cheap! If you have a vanity in your bathroom that is built in.
If you aren't a huge makeup person, like me, make use of the space and drawers and make it into a gift wrapping station….doesn't cost you anything.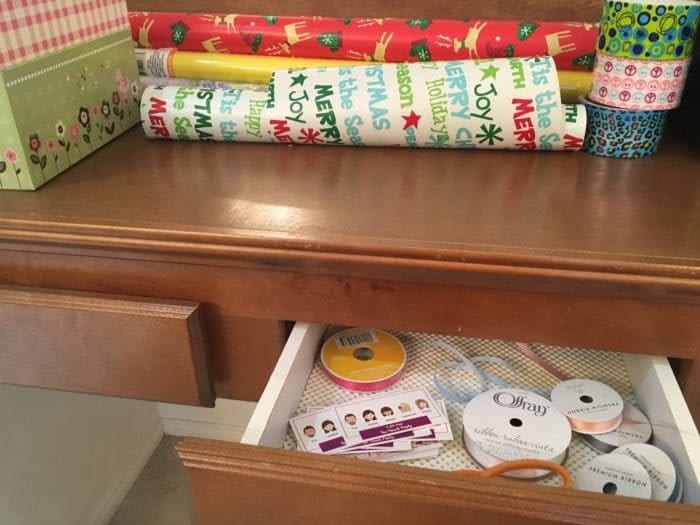 First look around your house for items you already have. Then buy the rest at a discount store. No need in spending money if you already have unused containers or drawers you could repurpose like diycraftsu did with this drawer that was painted and repurposed into a shelf/jewelry holder.
Want some laundry tips now for that room? We've got them!
For more great tips, recipes, and crafts please sign up for my free weekly newsletter & follow me on Pinterest!