4 ways of helping kids stay connected with family from afar. Easy things kids can do stay in touch with friends and family who live far away.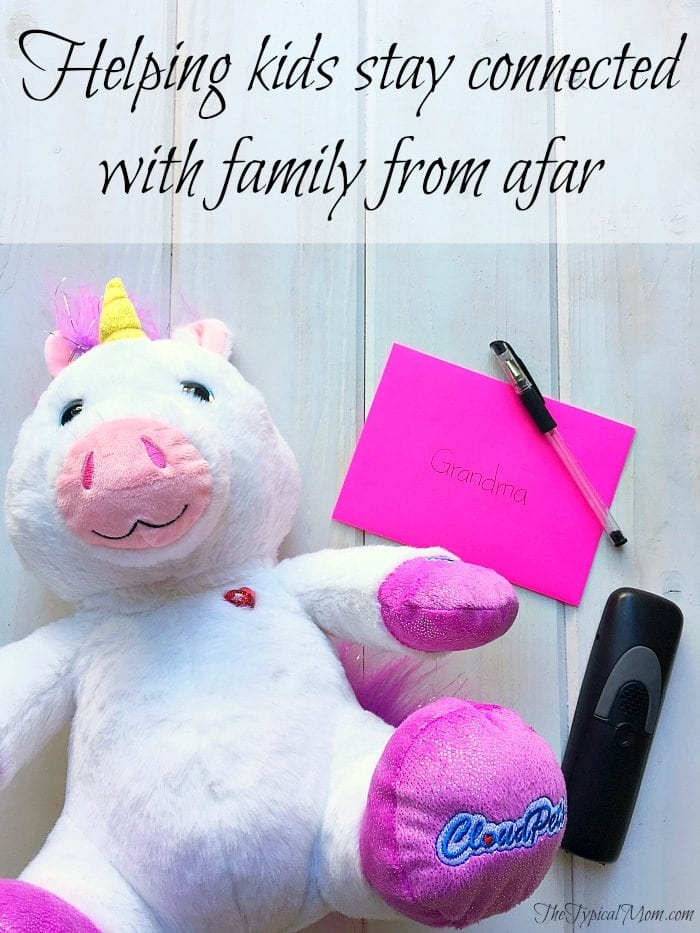 It is rare to live close to every single family member nowadays. When you have kids it is important for them to stay connected with their Grandparents and extended family members. Because of the distance it can be tough. I've came up with a few easy ways for helping kids stay connected with family from afar. I hope your children find a sense of comfort from these as my girls have in between visits. Special thanks goes out to CloudPets™ for sponsoring this post.
Recordable Stuffed Animals
We have some family who lives quite close, but my Mom moved last year and now lives 10 hours away in another state. 🙁 Unfortunately that means that they don't get to see their "Grandma Kathy" very much.
They often ask to talk to her or send her a message because they miss her terribly. Here are a few ways we've helped our kids stay connected with their loved one who lives far away.
Cloud Pets
A great way is a good old fashioned letter!! I'm saddened by the fact that this is a lost art, but there is something to be said for going to your mail box and receiving a handwritten note from someone you love! Children love drawing pictures, and especially love making them for someone special.
What we like to do is each child has an envelope (small manila works well) and they can add pictures and notes to that envelope over a period of time and then we send it off.

That way each one of them has something special to share with Grandma and she receives a few letters in the mail instead of just one.
Including photographs (even if you just print pictures using your printer) is a great thing to include too.

Make a phone call and allow your child to talk to their loved one. It is always sweet to hear a child talking to their Grandparent who they miss (or other family member). Just hearing the other person's voice gives a child a sense of warmth and let's them know that they are still there even though they physically aren't able to see and hold them very often.

It makes the distance a bit more bearable when visits are far apart and family members who live far aren't able to attend special functions. Letting them talk about the occasion over the phone is a great way to bridge the distance.

Let your children see AND talk to their loved one who lives afar via Facetime or Skype is fantastic. These are great ways to not only speak but to see their loved one on the screen.

My kids love doing this! If you have a smartphone and/or camera on your computer they are free services to use and easy to do as well (even for Grandmas). 😉
A third and more recent find of ours allows children to hear their loved ones voice, and is in the shape of a cute stuffed animal called CloudPets™……let me show you ours when it came in the mail. 😉
The heart blinks when a new message has arrived so they know to squeeze their unicorn's hand (there are other animals such as an elephant, cat, dog, bunny and bear) to hear a new message from their loved one….total genius!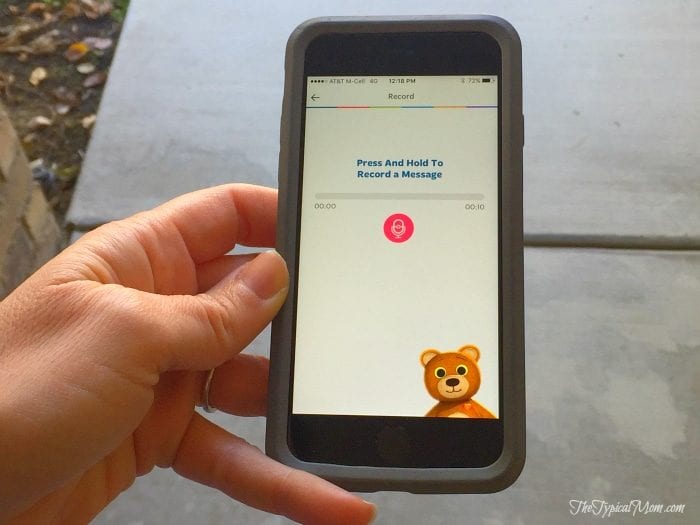 Cloud Pets Review
In between new messages your child can press the animal's hand and replay the message over and over again, my kids do this almost on a daily basis several times.
They can also answer the sender by pressing the right paw! By just pressing the red message paw they can record a message, press the paw again when they are done, and it automatically sends their reply to the other person….so cute.
The recipient (Grandma) can hear their message right on her smartphone which would make any Grandparent melt! It really makes them smile hearing their Grandma's voice.
I will say that it's nice for me to hear it often too. Of course since it is a stuffed animal it gets loved during the day and night…and is lucky enough to hear a story or two from my girls when it's time to do their reading after School. 😉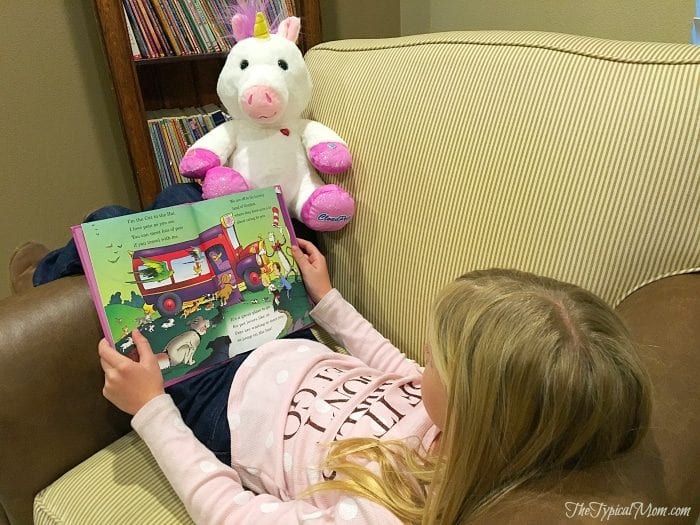 Copycat Build a Bear
CloudPets is A Message You Can Hug……and a great way for kids to stay connected with family from afar. Their app now includes new features like Lullabies, Games, and Stories too.
You can find all varieties on Amazon, WalMart, ToysRus, and Target. com offers free shipping to active duty military families! A perfect gift this holiday season and something that keeps kids connected all year long. 😉 This post was sponsored by Cloud Pets™, all opinions are my own.