I Love Summertime! One of the best parts is that fruits are in season, they taste better than any other time of the year, and they are inexpensive so you can load up! The other part of the season I love is spending time with my kids…..here are some of our favorite fruit creations / recipes! Here are a few easy Summertime snacks we make at home often.
Sour Grape "popsicles"
1. Either green or red seedless grapes
2. 1 packet of Kool-Aid, any flavor you like
* Pick all the grapes off and rinse in a bowl
* Pour Kool-Aid packet on to grapes & stir until coated
* Pour everything in a freezer bag & freeze overnight
Chocolate Banana Bites
1. Fresh bananas
2. Magic Shell
3. Parchment paper
* Slice bananas & place on parchment paper
* Put in freezer for only about 15 min.
* Drizzle Magic Shell over the top and wahhlaaah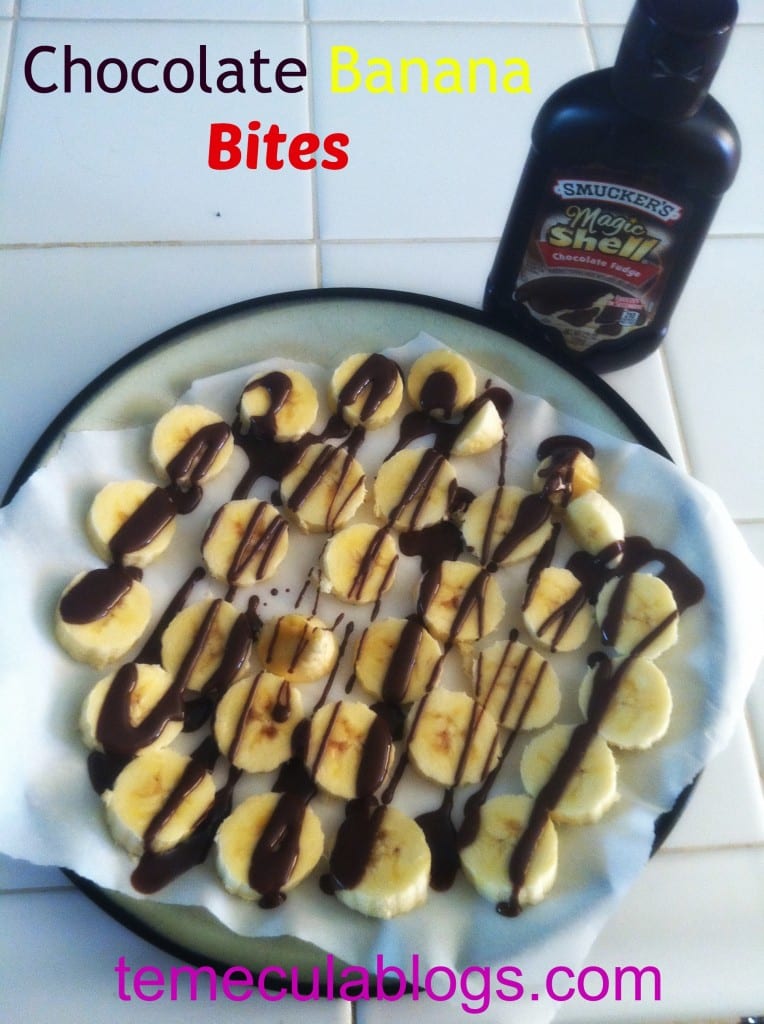 Strawberry Fruit Dip
1. 1 pkg. Strawberry Cream Cheese
2. 1 tub Marshmallow Cream (don't judge, didn't say it was lowfat)
3. Any fruit cut up into pieces
* Mix contents into a bowl until blended & dip away!
*  If you'd like to receive more great deals & tips such as this one Please Subscribe to my Newsletter —> HERE! 
Enjoy, Share, PIN & hope your Summertime is fantastic!