Get FREE Sea World Tickets for Teachers to San Diego aquarium. Teachers get a free pass to Sea World plus 3 free guest passes to visit this attraction.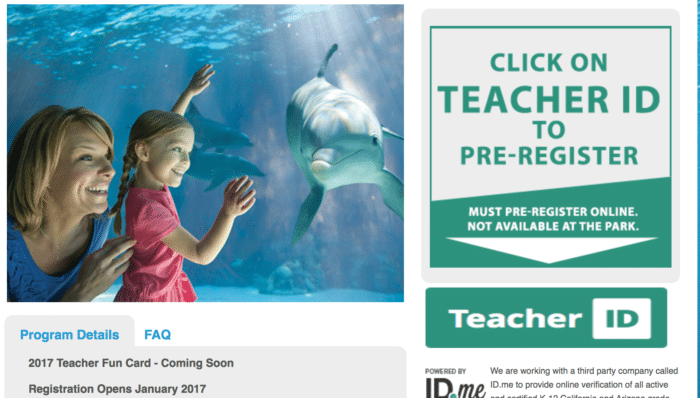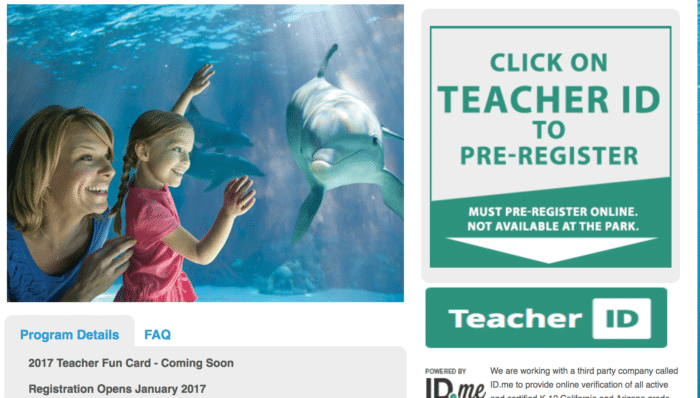 This year the free Sea World tickets for Teachers apply to California & Arizona Teachers, PLUS you also get 2 free tickets (day passes) to give to guests too so you can bring your kids for nothing out of pocket!
Sign up here Free Sea World tickets for Teachers and get your yearly pass!
If you haven't visited Sea World in a while a lot has changed and they are constantly adding new attractions, shows, and in 2017 they opened many new rides! There is something for everyone here and lots to see and even touch which is my kids' favorite part.
We even got to feed the dolphins on one visit and were randomly picked out of the audience to come interact with them which is part of their show each year, so you might get lucky too one time!
It is one of our favorite places to go in Southern California because they change things up often especially during the holidays.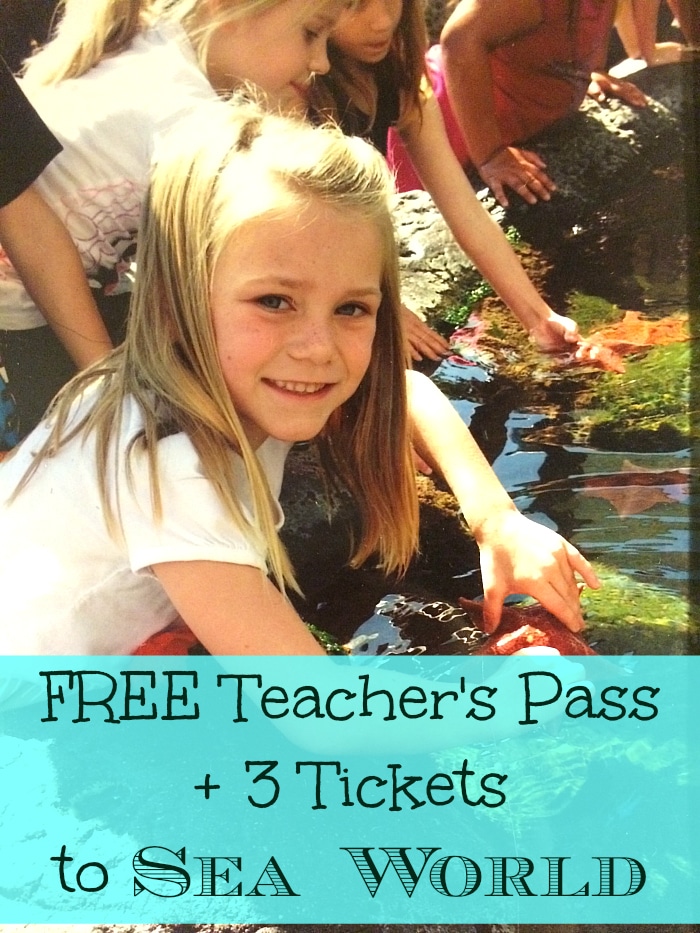 If you're a Teacher with a little one you can take advantage of the free Sea World Preschool pass below too so you both can visit for zero out of pocket.
If you're looking for more free and inexpensive things to do in Southern California visit The Typical Mom for lots of resources of what to do with your family.
Enjoy the time with your kids and share this with your friends so they can enjoy free fun at Sea World too.