Extended Stay America review of why it's a great hotel for families and long stays. Hotel includes a kitchen and amenities like a kitchen and more.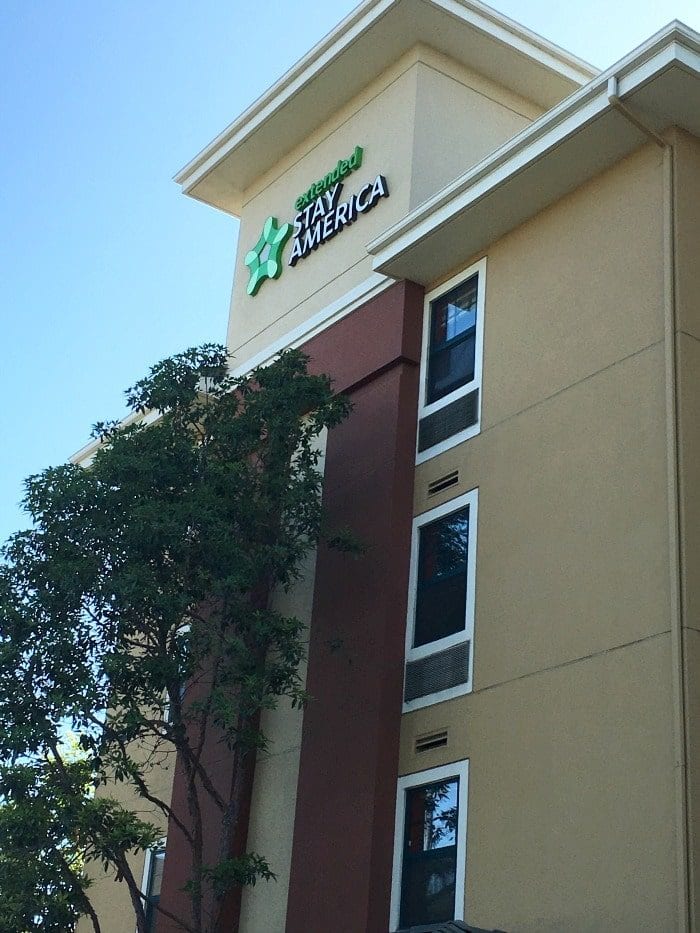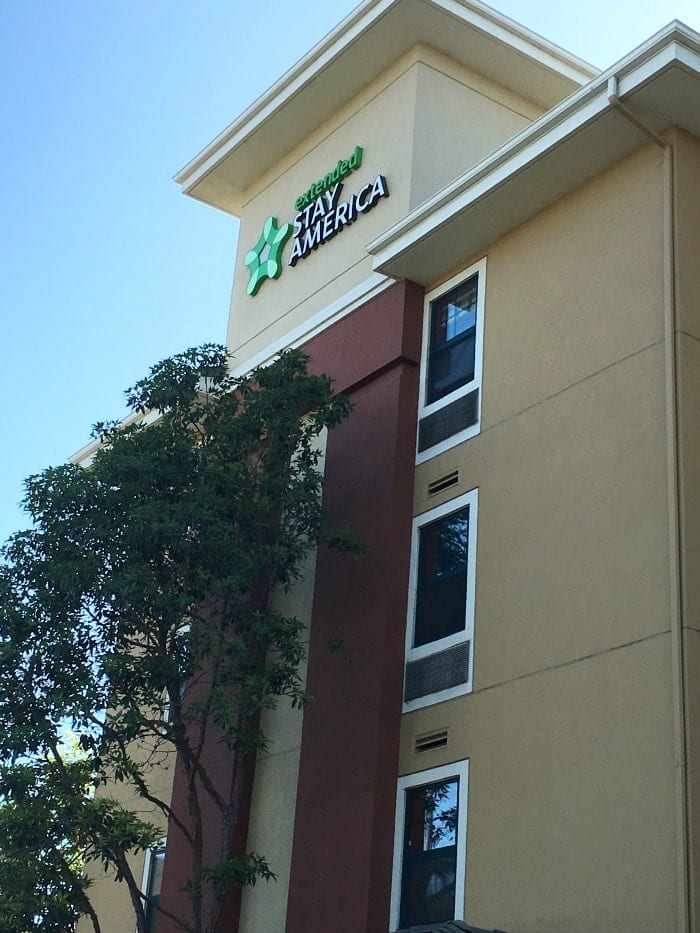 We travel quite a bit as a family for vacations and attending events for work. It is nice to find a hotel that is comfortable for families, when I'm traveling alone, and has a kitchen included so you can cook your own meals! Let me show you what we found when we stayed at Extended Stay America recently. 😉 Special thanks goes out to ESA for sponsoring our visits.
We were planning to go to California Adventure in Anaheim. For some extra fun we decided to stay the night before at one of the Extended Stay America hotels.
It is always an extra treat for my kids.
We checked in and other than knowing there would be a kitchen I didn't know much about this chain of hotels.
Extended Stay America Review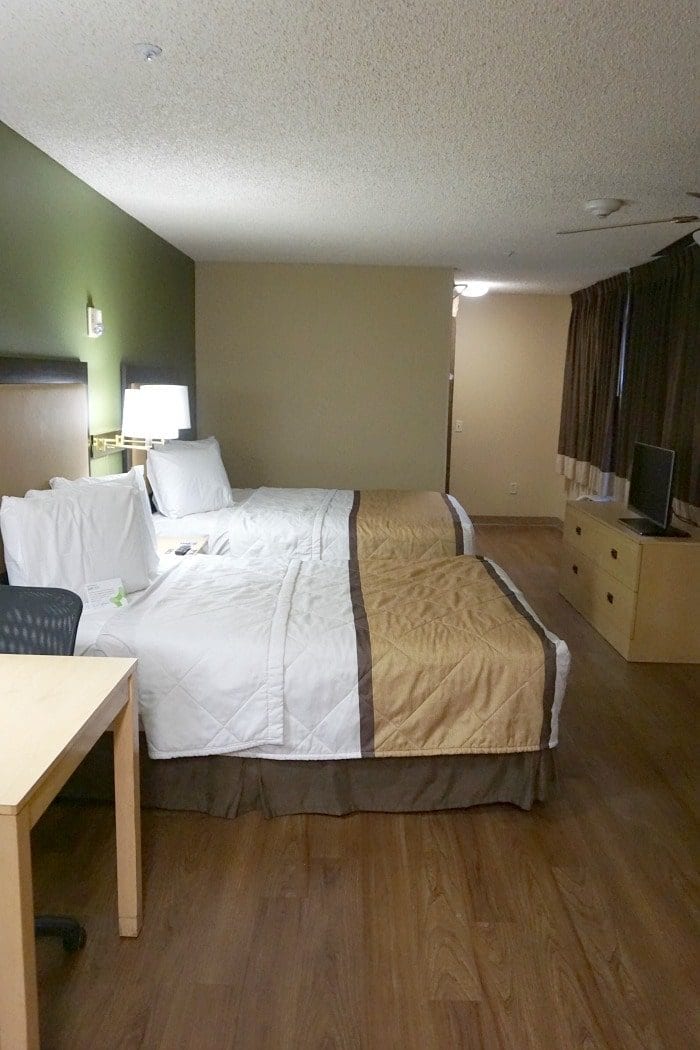 The room was quite large and plenty of room for the 3 of us for this visit at Extended Stay Hotel!
It had two desk areas which was great because I always bring work on the go.
They have tons of locations throughout the United States so if you're traveling I'd highly recommend them for families.
This hotel brand is a fave because of the kitchen really. It makes it a lot easier to save money to cook your own meals.
Review Extended Stay Hotel
Supplied with all the bells and whistles you'd need for a home away from home, they even have pots and pans + anything else you need. Just call the front desk if you want more utensils, plates, bowls or anything else.
What we do before we check in is find a local grocery store. There we stock up on our favorite cereals, milk, a few frozen meals, and ingredients for spaghetti. That is always a fast and super cheap meal. You just need 2 pots and there you go!
Since there's a microwave it's easy for kids to make their own breakfast. I either grab some instant oatmeal packets and/or frozen breakfast bowls.
Let them pick their favorite snacks for a movie night and seriously everyone will have a great time.
As always they keep the rooms nice and clean. To go above and beyond, that is why they don't have the items in the cabinets already.
This way hospitality can keep everything clean in their storage areas and doll out what you need at the time.
As afar as appliances, dishes, and utensils go you just call the front desk to ask them for whatever you needed and they brought it quickly.
We only stayed one night so we didn't need much, but this would be fabulous during our longer week long vacations to save money on food!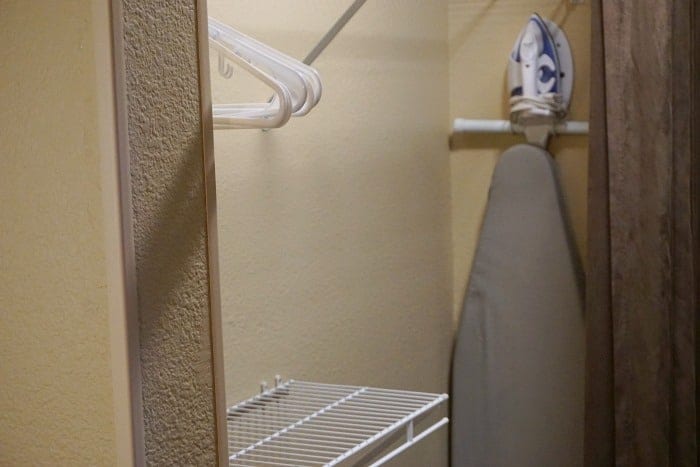 Everything is there you need to have a great Extended Stay. I guess that is why it's called that. 😉
Extended Stay
You can find all of their locations here, and start earning points too with their rewards program. Try them out when you're planning your next vacation or business trip!