Best avocado spread recipe that's perfect on hamburgers, used to make avocado toast or with scooped up with chips. Thick and a little bit spicy with roasted jalapenos if you want it to be. Either way you won't be able to stop eating this!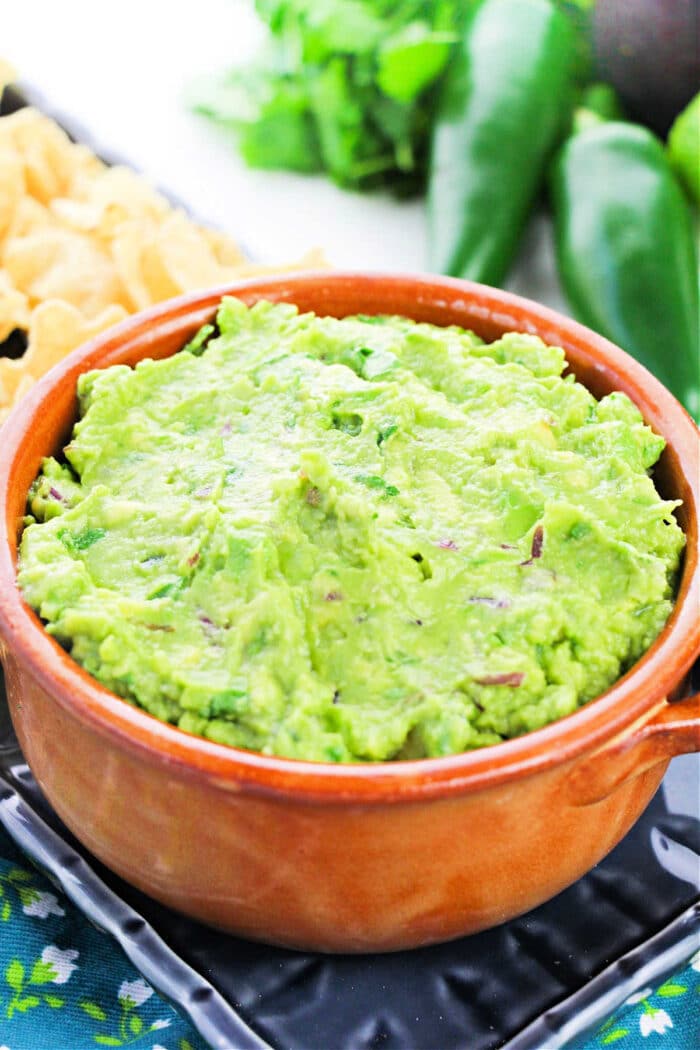 Want to make some avocado spread for toast in the morning? OH YES that is our favorite breakfast too. Such a tasty way to get healthy fat into your diet and a hit with other dips during Super Bowl. (affiliate links present, originally published 6/22)
Avocado Spread Recipe
I'm sure you have had guacamole before but this is thicker with a bit of heat too. Yes you can make it mild too and omit the jalapeno all together but just a tad is great to amp it up.
Avocado Toast Spread
My daughter who is in college has gotten into eating super healthy and participating in races too. She loves avocados even more now. Every single morning she will bake toast in the oven and then lather a thick layer of this stuff on top. Keeps her going beyond lunchtime thru all her classes and labs until she has a chance to eat again.
Is avocado spread good for you?
Yep! If you have heard that these green balls of goodness have a lot of fat, you're correct. BUT it is GOOD fat that you want in your body. There is a difference between HDL and LDL cholesterol, H remember as healthy and that is what this soft fruit has (veggie/fruit…that is an ongoing debate really).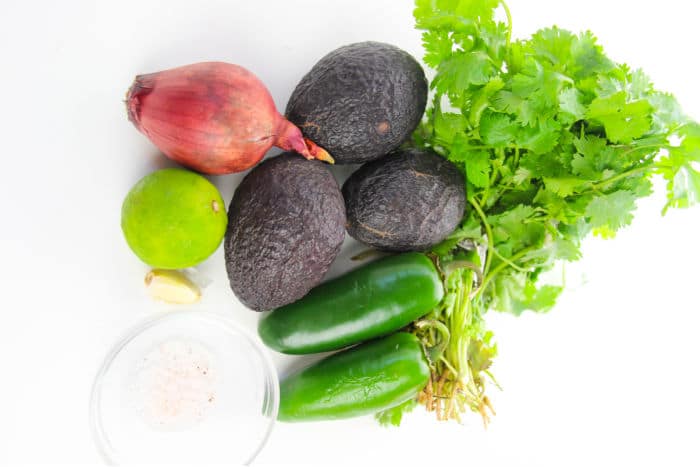 If you are looking for foods that lower cholesterol, these are it! I have family history of high levels so I can use all the help I can get. Even though I eat quite healthy my body is just dispositioned to need more good fats than the average Joe.
She came to visit during break and off to the store we went to get one for every morning she was here. Then my middle daughter loved it so much she now has continued on with this yummy morning dish. If I can grab some before it's gone I love it too.
What is avocado spread made of?
You have a lot of leeway when it comes to the ingredients really. Use what you love and is in your spice cabinet right now. Adding texture is nice too since overall it's kinda' a mushy side dish of sorts. Finely diced red onions are great for that. A way to add a bit of tart or sweetness would be to peel and dice a bit of apple in there too!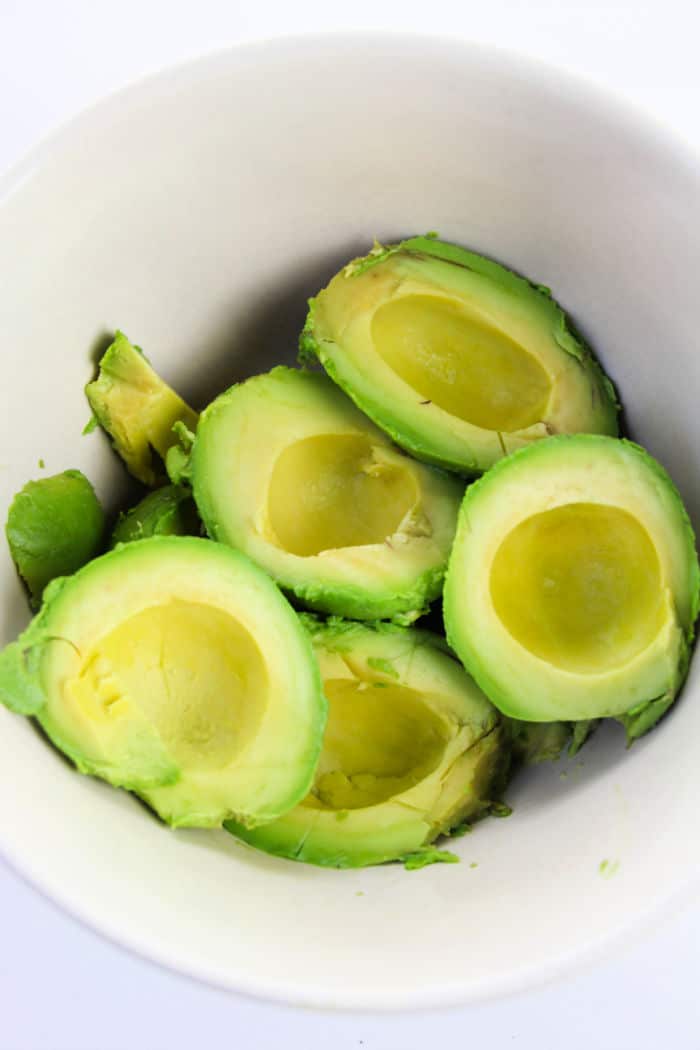 How to Make Avocado Spread
I will share what we used here, that was a real hit, you can adjust from there as you wish. If you want it spicy there is a variety of ways to do that. Jalapeno with seeds removed and diced really fine would be the freshest option. Dried you could choose chili powder, Sriracha powder or red pepper flakes.
The basics are listed here, then tweak from there:
Fresh slightly soft avocados
Lime juice or fresh lemon juice to prevent browning and add a punch
Minced roasted garlic
Diced cilantro
Finely diced onions of your choice
Salt and pepper
I do not like to mash mash until it is smooth so I use a fork vs. a food processor. Leaving a bit of chunky texture is best in my mind. If you want to add a lot of things try diced granny smith apple, you could chop walnuts, dried cranberries would bring some sweetness…..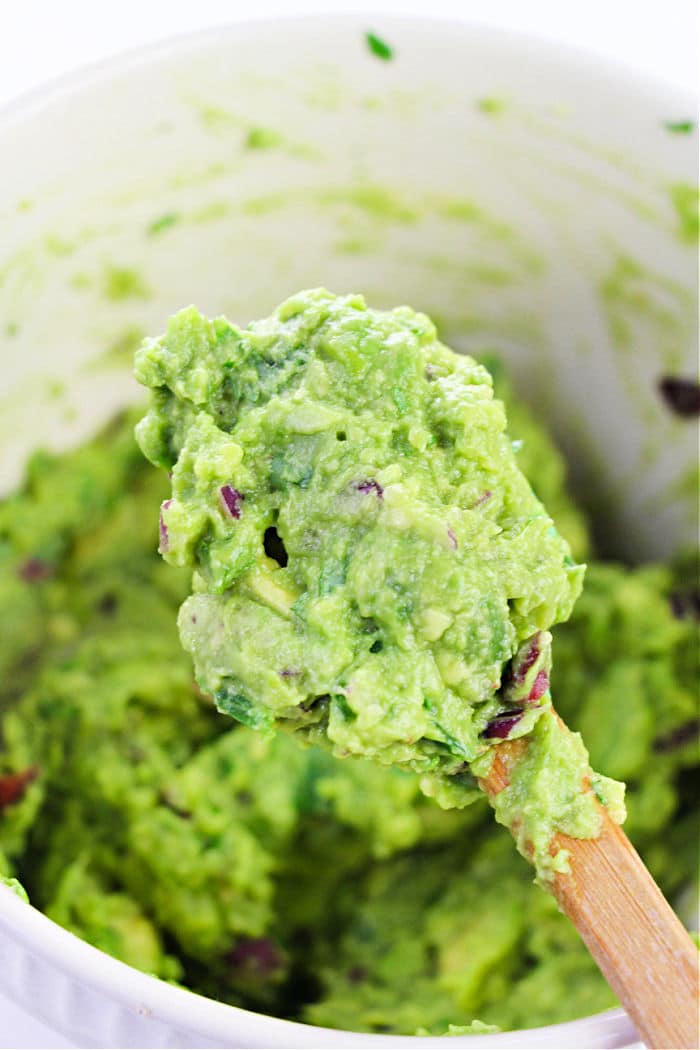 What can you spread avocado on?
I mean, what can't you?? Think way outside of the box beyond on bread toast with bagel seasoning y'all. Not that that isn't phenomenal but it's so great on so many other dishes like breakfast stuffed peppers, with scrambled eggs, on top of our cauliflower pancakes with a small dollop of sour cream too.
Instead of mayo. as a sandwich spread is always a hit when I can find ripe avocados during the school year. At parties of course with potato and pita chips is always quick and easy. The list goes on and on.
Mash your avocados (but leave a little chunk) in a bowl.
Drizzle lime juice on top to help prevent browning and give it a bit of pop.
Gently fold in all other ingredients to add flavor and a bit of heat (or leave out if you want it very mild)
Then it comes to the seasonings, you should add and adjust these at the very end. Reason being is you don't want to add too much, you can't take that away once you do. A sprinkle of salt and pepper should do it really, garlic powder can give it a punch too.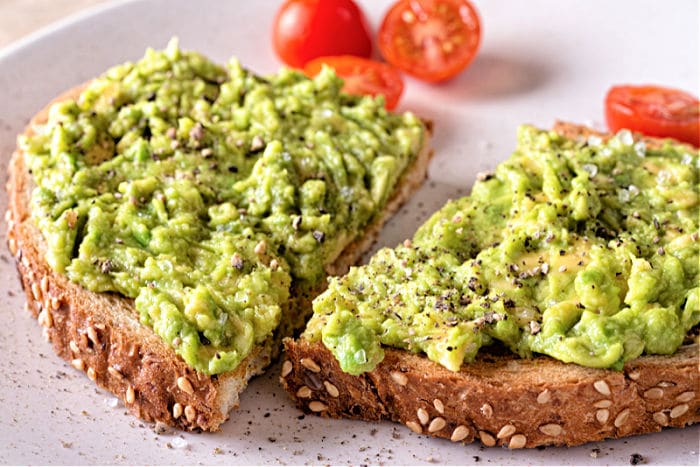 Think your creamy avocado mixture is too thick? Just add a drizzle of extra virgin olive oil to thin it out just a bit.
Copycat Starbucks Avocado Spread
If you order their egg bites and tried their packaged spread you may have wondered how to make it at home. This is close, but way better than that one for sure. A dairy free option packed with flavor and great for you how can you go wrong really right??
When creating a dip bar with toast and chips, try to roast tomatoes in air fryer to make fresh salsa to serve with this too. You can jump to recipe below and get started. Let me know if you add something we should try next go around next.
Want to see a few of my favorite things that I am totally obsessed with?? Take a peek and see how many you might already have…twinsies!
Looking for more easy family recipes and tips? LIKE The Typical Mom Facebook page?
Then sign up for my free newsletter, and follow me on Pinterest! 😉
***** If you LOVED this recipe give it 5 Stars below and let everyone know what you thought about it. 😉
Avocado Spread
Best avocado spread recipe that's perfect on hamburgers, as avocado toast spread or with chips. Thick and a little bit spicy, you'll love it.
Instructions
Mash your avocados in a bowl to as smooth as you'd like, I prefer to leave it a bit chunky. Sprinkle lime juice on top to help prevent browning.

Gently blend in all other ingredients to add flavor and a bit of heat (or leave out if you want it very mild)

Taste and add salt and pepper to taste.
Nutrition Facts
Avocado Spread
Amount Per Serving (1 oz)
Calories 110
Calories from Fat 90
% Daily Value*
Fat 10g15%
Sodium 5mg0%
Potassium 339mg10%
Carbohydrates 6g2%
Protein 1g2%
Vitamin A 134IU3%
Vitamin C 9mg11%
Calcium 10mg1%
Iron 1mg6%
* Percent Daily Values are based on a 2000 calorie diet.