See how ALDI food market is different than traditional grocery stores. With low prices on fresh produce and meat, find a location near you so you can shop there too.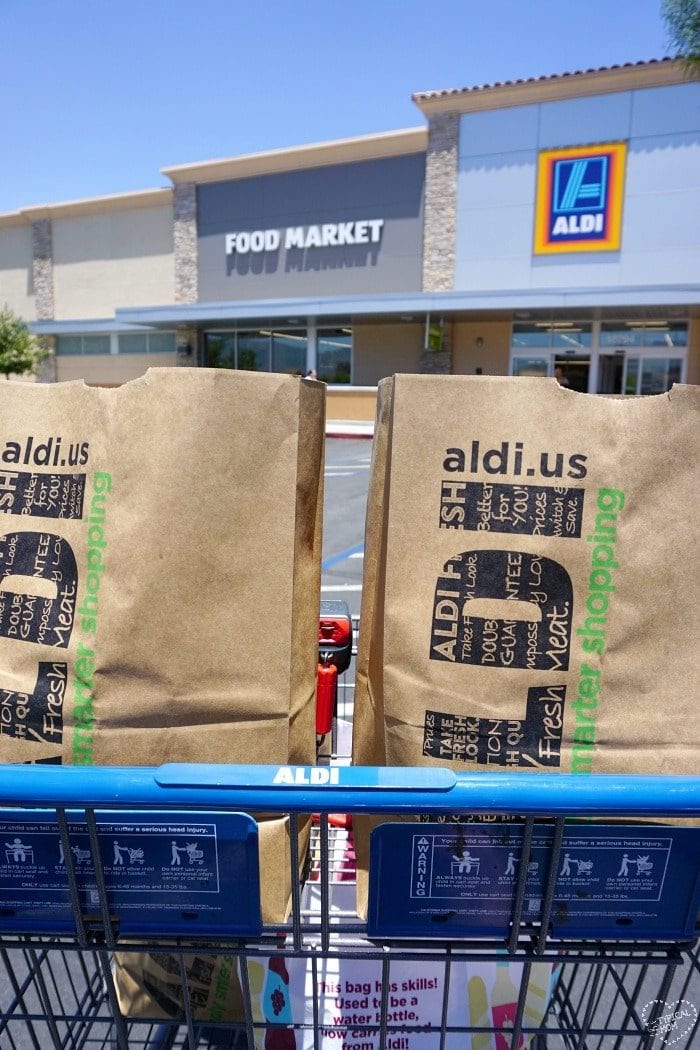 I'd heard the rumors that an ALDI food market was coming to Southern California and many of my friends were super excited. I hadn't heard of this store so was interested to see what they were all talking about so we stopped by one afternoon and yes…it does have some different features and my kids actually loved them! Special thanks goes out to ALDI for sponsoring this post so I could share how their store differs from other grocery stores with you.
Aldi Review
One morning we were lucky enough to get a delivered package on our doorstep FULL of wonderful foods from ALDI. I received this as part of my partnership. It was filled with items to make a few recipes from the ALDI Test Kitchen.
We headed over to our local Aldi store to gather the perishable items we would need for our bruschetta recipe. 😉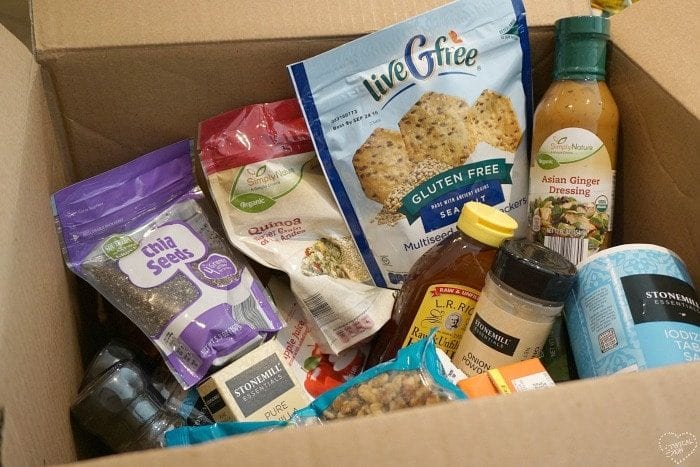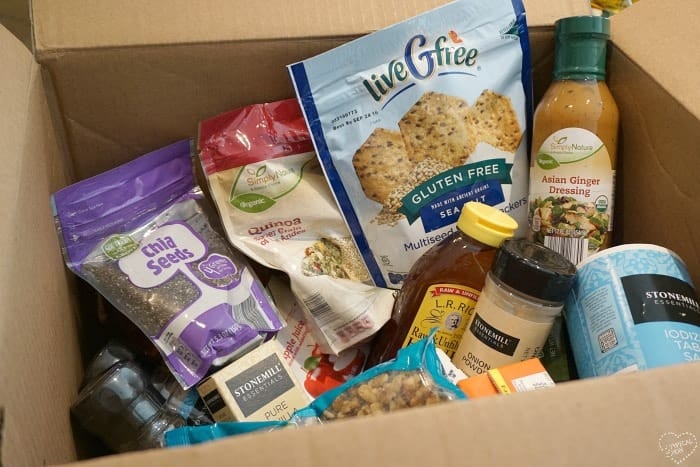 What is Aldi Known For
Here is what we noticed right as we got there. For one there are NO stray shopping carts in the parking lot….odd right?? Well there is a good (and very clever) reason for that at ALDI food markets. Right before you walk in the shopping carts are there and anchored together.
In order to release one to use it you put a quarter in. Out POPS your cart (serious fun for kids I tell you). You get your quarter back when you return your cart!
ALDI Market Review
The produce section is quite large with VERY reasonable prices! It reminded me a bit like Trader Joe's with avocados for .39 and artichokes for just over $1.00. I haven't seen them at these prices at other grocery chains for quite some time. Aldi finds all the good deals on "regular" and gluten free products.
Another distinct thing about ALDI is that they primarily carry their own store brands, and lots of them. We are big on purchasing organic foods whenever possible. So pairing that with great prices is a huge plus for our family.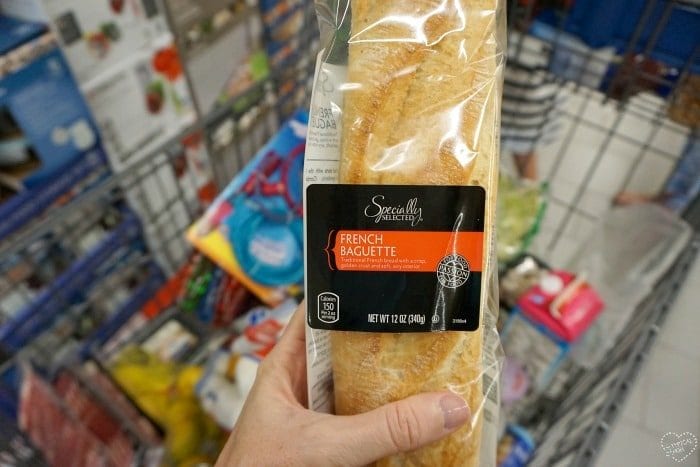 How is Aldi Different from Other Supermarkets
In general the stores are smaller because they don't take on name brands. They only offer theirs for everything which means there is less selection BUT that also means lower prices for their food!
I came originally for a few items to make a killer appetizer recipe, Lemon Fruit Bruschetta. Of course I bought way more than what I came for. I will say the people there were really helpful when searching for the Specially Selected French Baguette I needed.
There was only 1 left and right away the staff there offered to get me a fresh one from the back. Love that.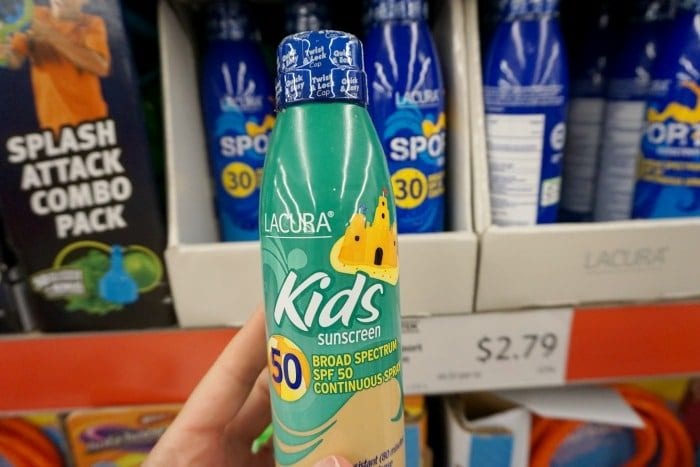 Best Aldi Products
Their fresh baked goods are awesome. Always make from scratch they always are very fresh and taste incredible. That is something they offer quite a bit of.
My kids love their store brand lunchmeat
They offer a wide selection of cheeses which is great
Crackers and snack foods are super cheap and taste just like name brands
Aldi sells other things beyond food and beverages though. For an added cost savings, on the way to the checkout I spotted Lacura Kids Sunscreen for under $3.00. It's normally crazy inexpensive and during the summertime we go through this stuff like it's going out of style. So into the cart a few went.
Now let me tell you why ALDI is totally different than the others when it comes to checking out.
Aldi vs. Whole Foods
They are way cheaper than the latter, like by a lot. I do love the produce at the other from time to time but honestly those sections are quite similar to one another except the prices are much lower here. I would shop at Aldi overall.
YOU are your own bagger! Yes, I'm sure that is one of the ways they can keep their prices so low. We brought 1 large reusable bag, and then you can choose to not bag your items, or pay .10 for paper bags like these to take home. The kids thought it was a hoot to bag their own groceries, and I loved the savings.
Jet home and cook all the things in your Ninja Foodi for a quick and nutritious dinner. You can find a location near you in the United States here. They offer a nice guarantee for freshness so give it a whirl and let us know what you think.
Prices and labels may vary by location
This post was sponsored by ALDI. As part of my partnership with the brand, I received my ALDI Delivered box. This was a fun way to sample and review products and recipes. This is not a new delivery service.