Winter Wonderfest at Discovery Cube OC is here! Real snow, slides, sledding are there during the winter plus their Gingerbread exhibit.
Have you visited Discovery Cube OC recently?? They always have something new in store throughout the year and during the winter time they bring out snow!! Yes….real snow!! For SoCal kids this is a real treat since it's rare we ever see snowfall in our neck of the woods. Take a peek of what's in store when you visit Winter Wonderfest at Discovery Cube OC this year! Special thanks goes out to Discovery Cube for sponsoring this post so we could share our experience with you. 😉
We were lucky enough to visit Discovery Science Center early in the morning when it was still FFFFRrrrrreeeeezzzzing outside.
Love it when it is finally chilly enough outside to drag our favorite boots, hats, and mittens out. Makes it really feel like Christmas time! It opens to the public from Dec. 19th – Jan. 3rd so mark your calendars.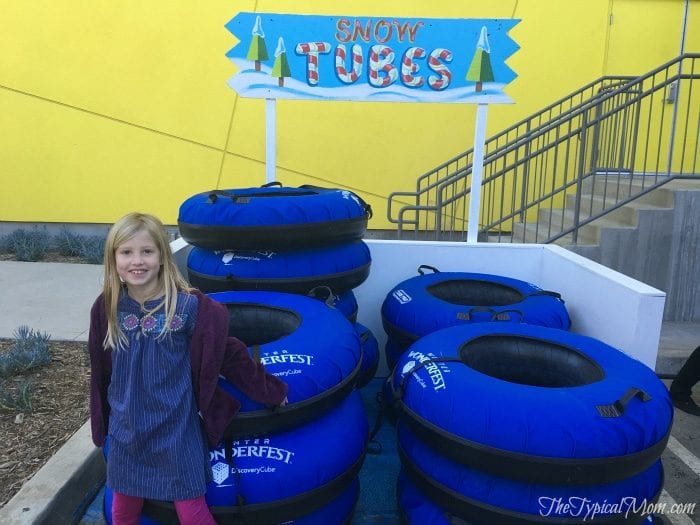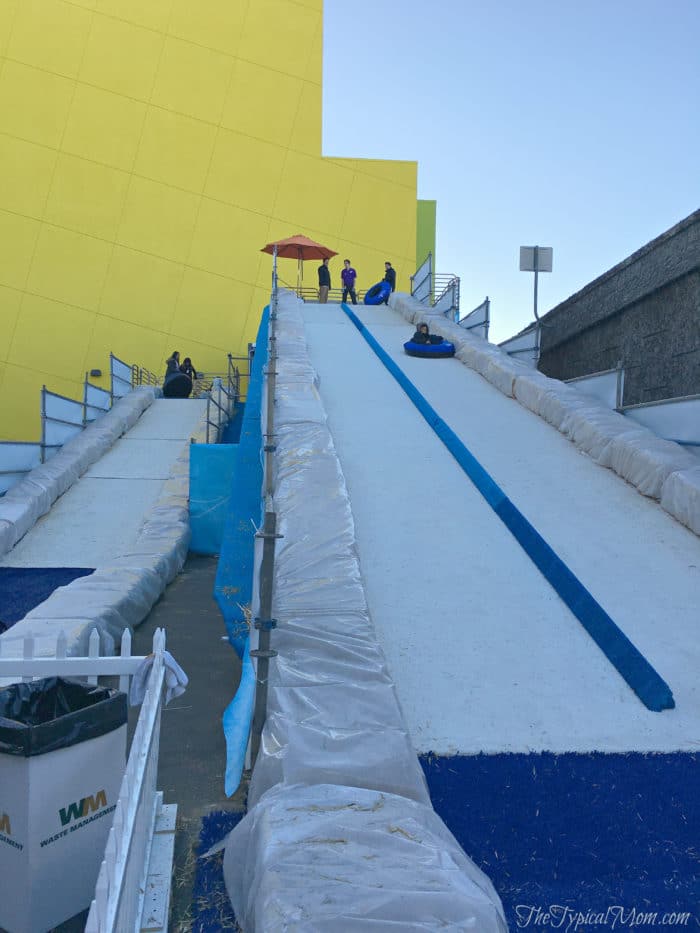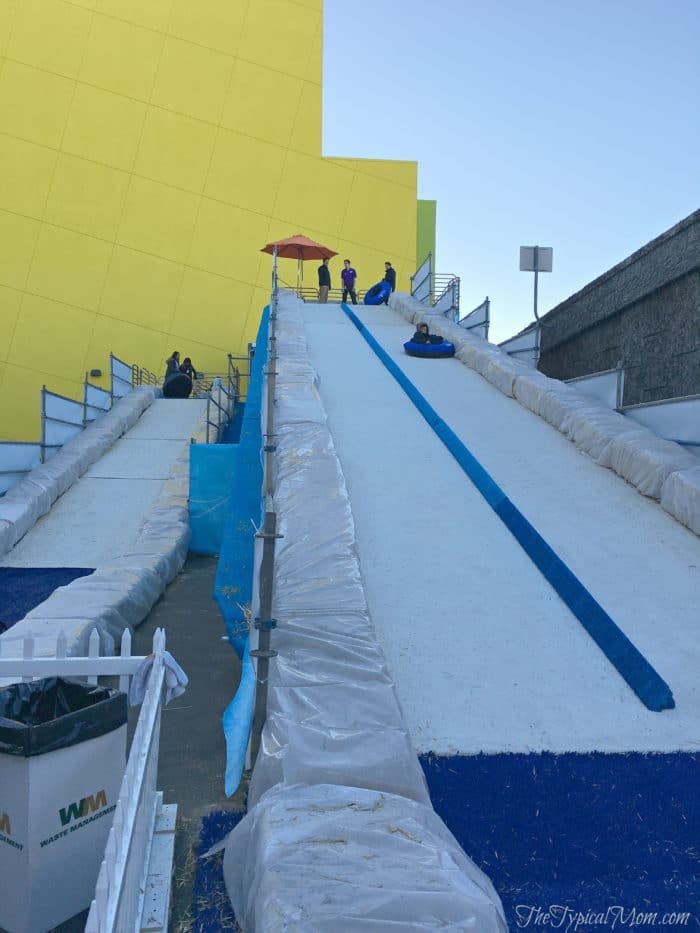 Their favorite part was this huge slide that really moved! They went up and down this over and over again until we hit the snow area.
They had spoons, scoops, and molds to make sculptures. I made an oopsy and forgot their gloves (I would suggest you bring some with you), so when we needed to warm up a bit we headed off to a building station they had nearby.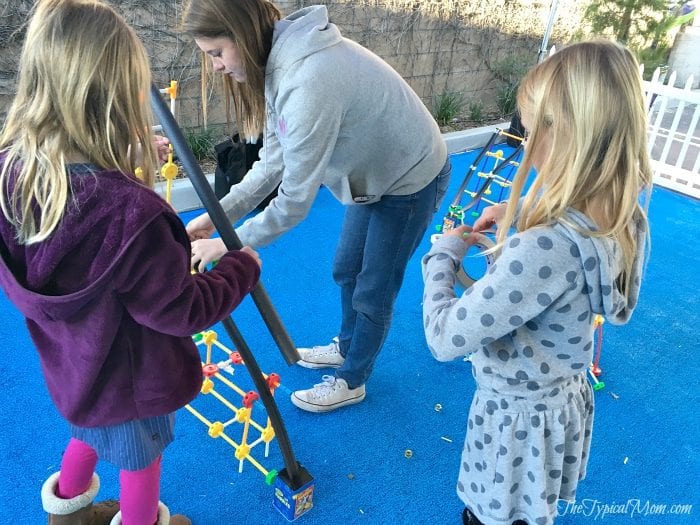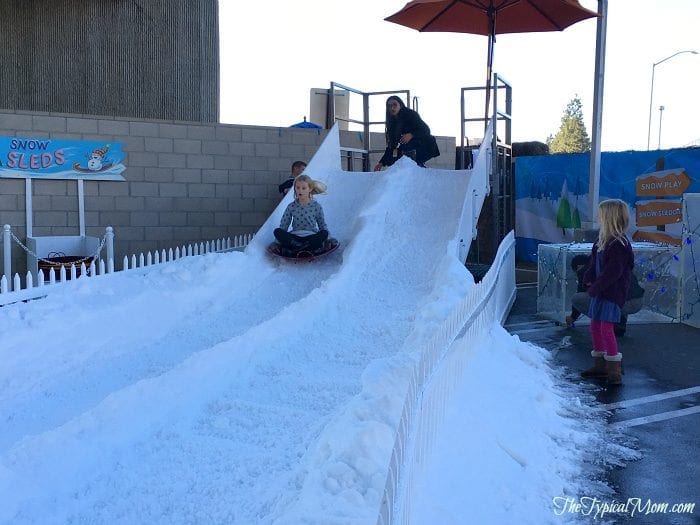 Before we headed back inside to see what new exhibits they had the girls did one more turn down the sleds, the LONG slide….and then we checked out the Hot Wheels exhibit that we hadn't seen yet.
There is always something new at Discovery Cube OC, their schedule is right here, so each time you go there is usually a new exhibit and hands on experience for kids. During the holiday months they have the Hot Wheels and Science of Gingerbread activity stations. From gingerbread house competitions, to build your own gingerbread car, to a scientist who has a kitchen chemistry learning station that is very interactive and gets you into the holiday spirit! Here are a few beauties that some children created and turned into be displayed there.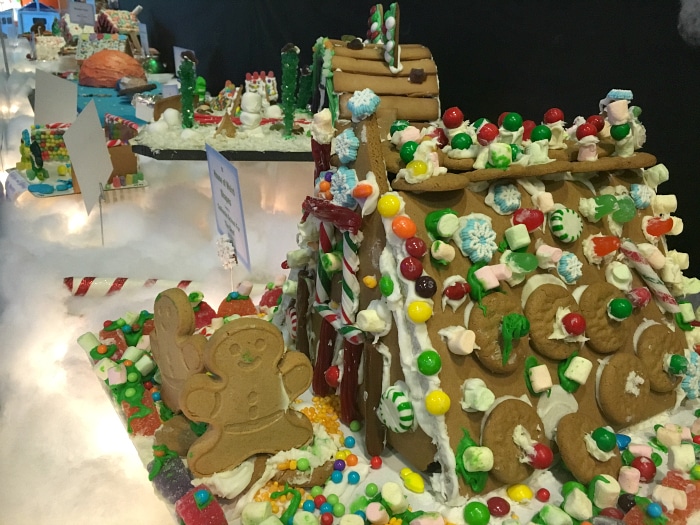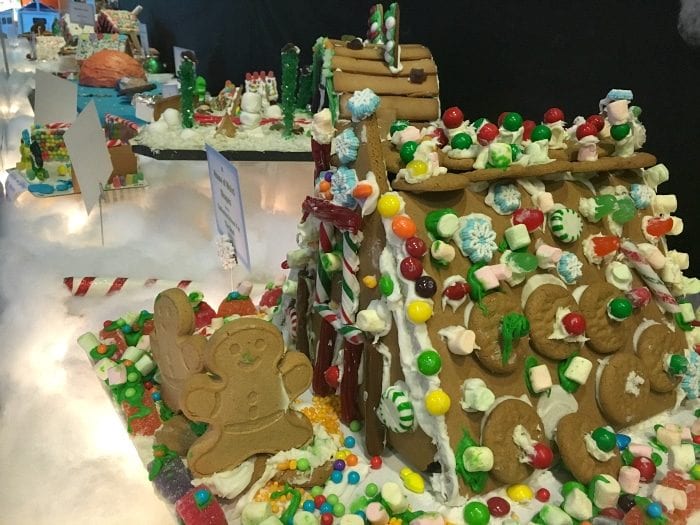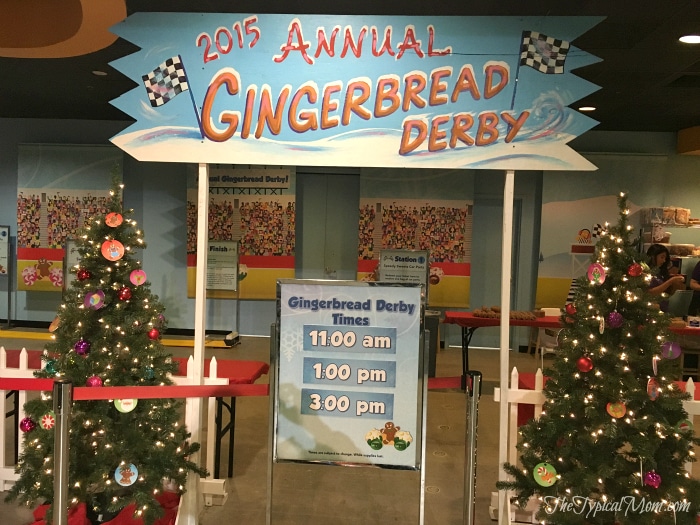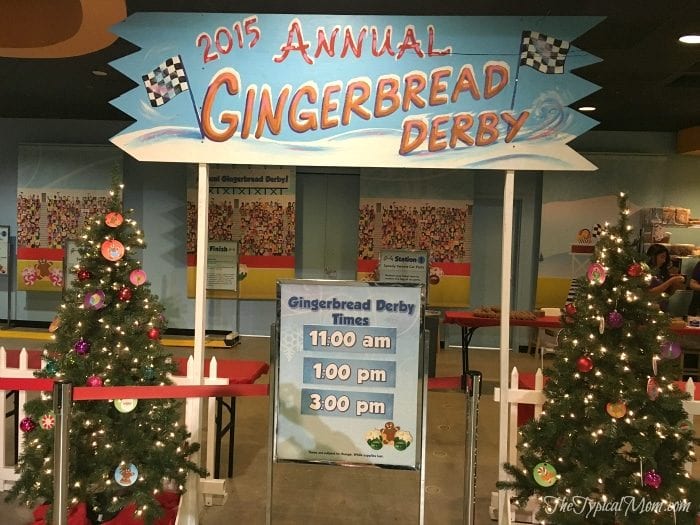 We weren't able to stay and create a gingerbread car but……..they bagged up the pieces so my girls could put their gingerbread derby car together once we got home. 😉 Visit Discovery Cube OC for more info. and upcoming events, and visit my post here about their Bubblefest….that's a MUST do!