If you live in Southern California and are looking for a great hands on children's museum I've got one for you! FULL of great learning activities that are really fun and with special events throughout the year, Discovery Cube OC Winter Wonderfest, it is a must if you've never been. We've actually visited several times, during their Bubblefest event and just because…there is always something new!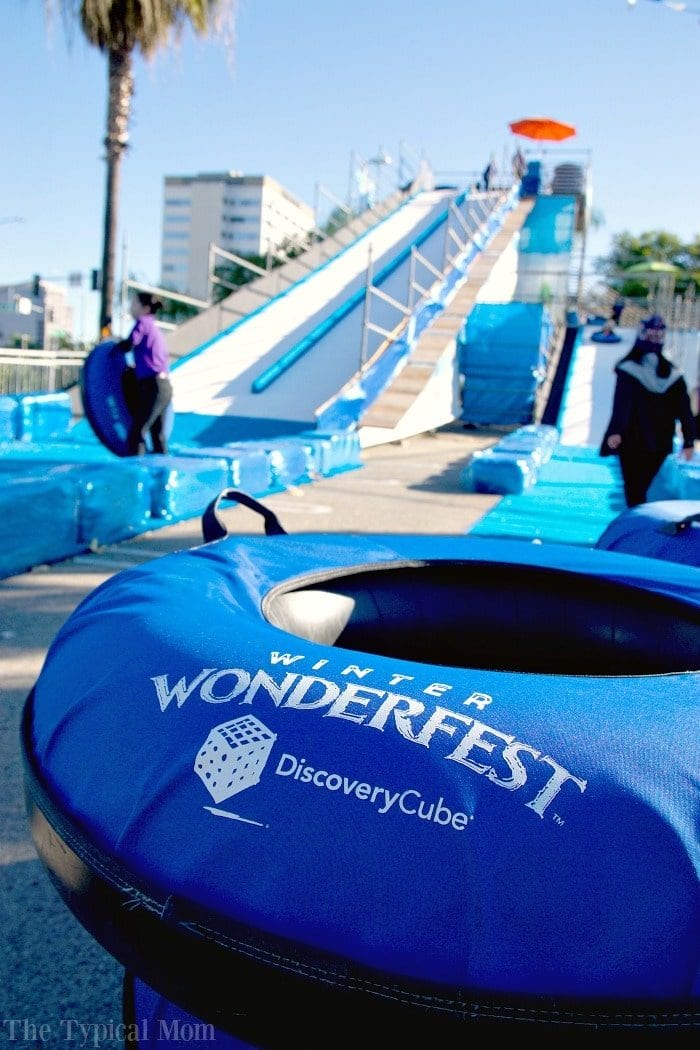 Yes, they have this huge "ice" slide you can go tubing down, a smaller one, the Anaheim Ducks mascot was there with helpers to play a bit of hockey and real snow too…that's the best part for SoCal kids!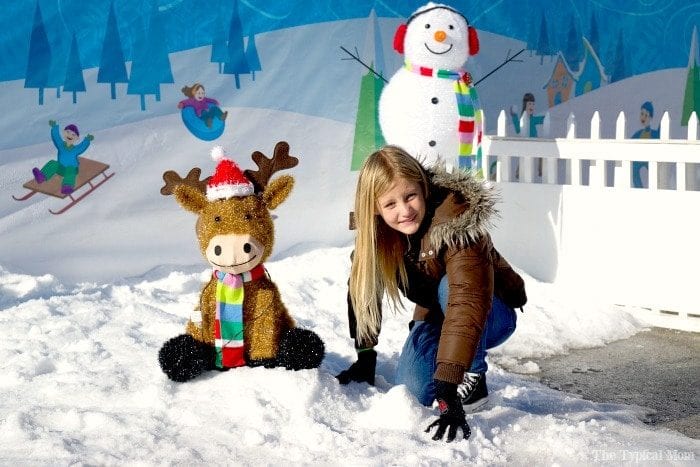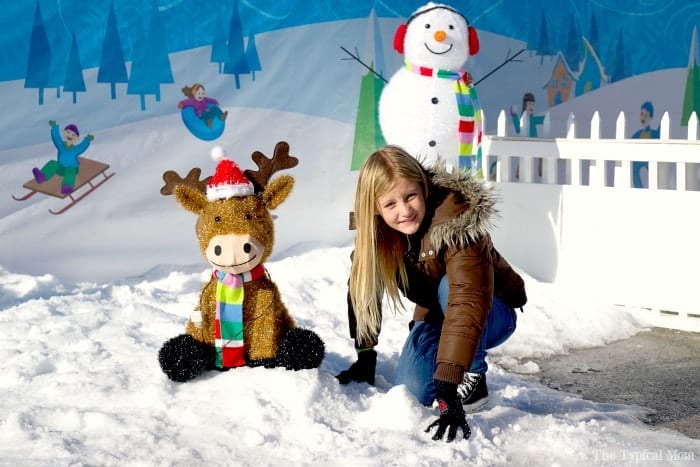 There are several snow play areas as well as a slide made of snow where kids can slide down! Entrance to Discovery Cube OC Winter Wonderfest gets you into their children's museum as well and there is even more fun inside too like their gingerbread exhibit!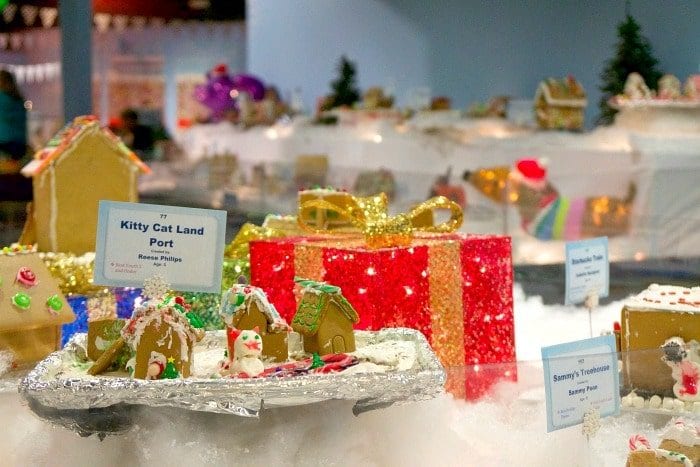 Inside the gingerbread area kids are given crackers, marshmallows, cookies, and other goodies so they can get creative and try to make a car! They are all about being creative and this activity is a great example of that. Next to that was a decorate your own cookie station, and on display are gingerbread houses that kids made in the community. Many of the favorite activities Discovery Cube OC has to offer are there as well to enjoy like my kids' favorite upstairs…the grocery store where they can shop and checkout all by themselves. Here's a peek of this fabulous children's museum in Orange County California.
If you're looking for a great hands on children's museum to visit any time of year Discovery Cube is a great one. They also have a location in Los Angeles. Year round they offer different events and activities, you can see their full calendar of events here.