There are many types of butter. We'll talk about how to use each and the differences between them all. Great for savory and sweet recipes.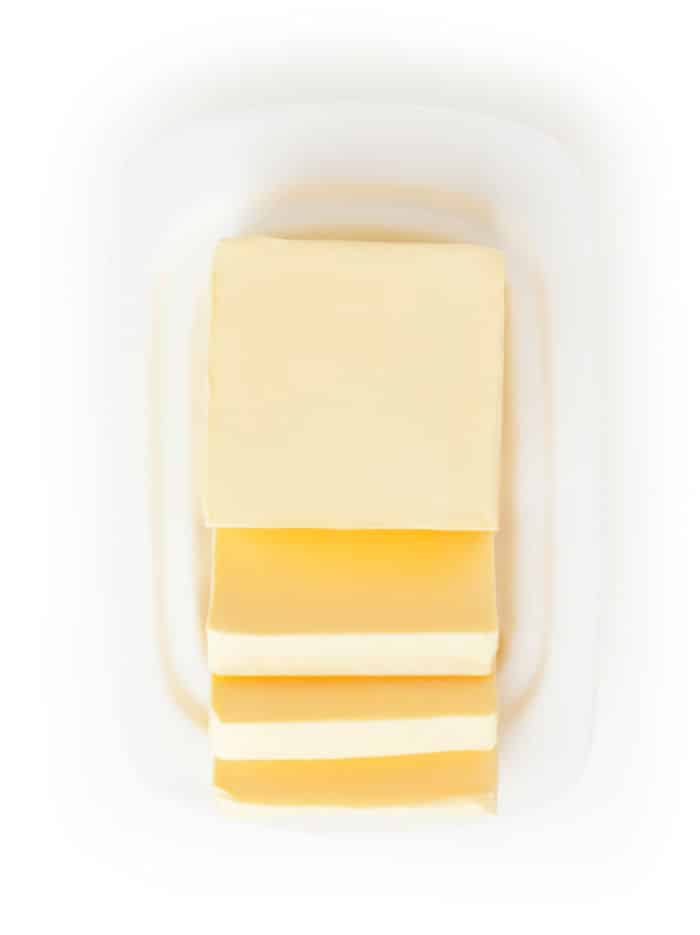 Who knew that there were so many different types of butter? Many times when a recipe calls for this, we just toss it in and go about with our cooking and baking. However, there's a big difference between adding salted and unsalted to recipes, especially when you're baking desserts! Let us share these cooking basics with y'all. (affiliate links present)
If you're ready to learn all about the good, bad, and ugly of cultured butter, whipped butter, Liquid Butter and even sweet cream butter. You're in the right place! It's used for more than just spreading on toast y'all……
What are the kinds of butter?
After doing a bit of research, it seems like there are many types of butter that are used in everyday recipes. In no particular order, those are:
European Style butter
Unsalted
Clarified
Salted
Organic
Spreadable
Plant-based
Whipped
Light
Butter Type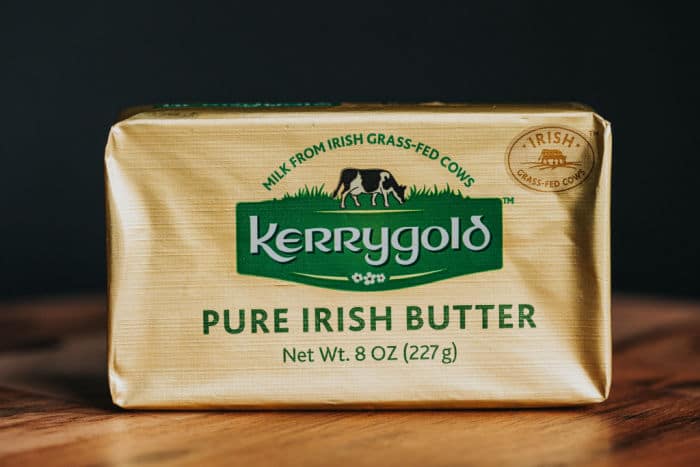 Different Types of Butter
Believe it or not, each butter has a specific use in diets, recipes, or everyday eating. I know that a lot of the baking recipes I use call for unsalted butter because you don't want that amount of salt from the butter going into your sweet baked goods.
What is the most popular butter?
If you were to head to the store right now and buy butter, you'd see a ton of choices on the shelf! Out of all the product choices and companies that sell butter, Land o lakes is the most popular.
Is it good to eat butter every day?
Butter is really high in fat and calories. Because of this, moderation is going to be key. Being able to enjoy a diet of small amounts of butter and other healthy fats like olive oil and certain fish and nuts is a great way to get a balanced diet and healthy nutrients.
It's also important to point out that people who consume butter fat modestly have shown signs of a reduced risk of heart issues and diabetes as well. Again, remember they're consuming butter in moderation.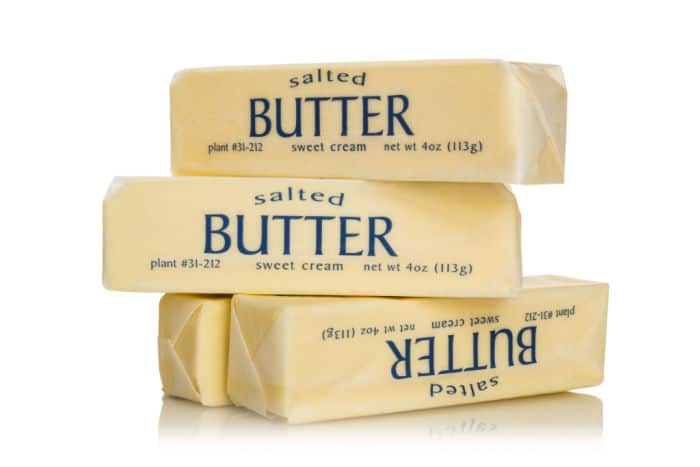 What is compound butter?
Compound butter is basically where you use traditional butter and a variety of different ingredients to get a certain flavor or taste. People do this when they're putting butter on top of steaks or fish quite frequently.
What is American Butter?
American butter is typically what you're going to find at the store. It's a common form of butter that has at least 80% butterfat in it which means that it's going to be simple to use for a wide variety of cooking and baking needs.
Is it better to use salted or unsalted butter for baking?
I touched on this a little bit above but if you're going to be baking, unsalted butter is going to be your best choice. This is because you don't want the extra salt from the salted butter getting into your baked goods recipe.
You'll be amazed at how a small amount of salted butter can easily change the entire taste of the whole recipe.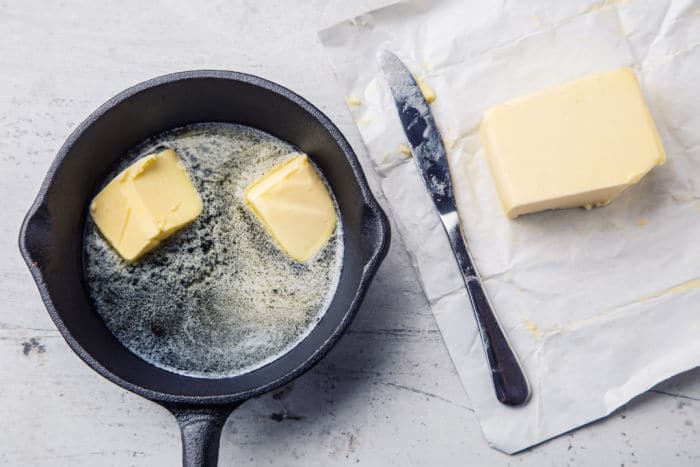 Which butter is best for frying?
When it comes to frying foods, clarified butter is going to be your best bet. This is because it has a higher smoke point than other butter and can stand really high heat, too. Ghee is one example of a type of butter that you can easily use when you're looking at frying foods.
It will stand up to the heat and give an awesome flavor and taste as well!
Why is lactic acid in butter?
Lactic acid is actually added to certain butter to give it a bit of a sharp taste. This isn't applied to all butter as some haven't undergone pasteurization and typically won't then have to have lactic acid added in either. Most butter in Europe is created with the addition of lactic acid for that specific flavor.
Does real butter have to be refrigerated?
Valid question, right? I'm sure that you've been somewhere or even have a family member (or yourself) that keeps the butter out of the fridge. It seems that everyone is divided on this!
According to the majority of butter companies, they'll agree that their butter should be kept in the fridge for optimal flavor and taste.
If you do want to keep your butter out of the fridge, you'll want to have it in an airtight container and do your best to keep it at room temperature. If your house gets warmer than 70 degrees, the butter should then be put into the fridge.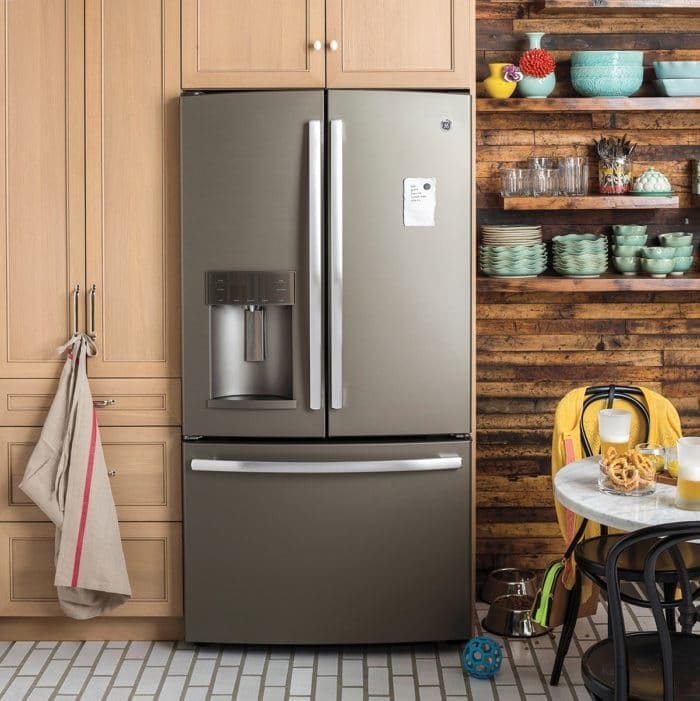 How to Make Butter in a Jar
You will need room temperature heavy cream and a glass jar that is clean with a tight fitting lid. I like mason jars but any one will do.
Time needed: 20 minutes
Butter in a Jar
Pour cream into the jar

Fill the glass jar about halfway with heavy cream. It's important to leave enough space in the jar for the cream to move and agitate as you shake it.

Close the lid tightly

Ensure the lid is securely fastened on the jar to prevent any leaks. Hold the jar firmly and start shaking it vigorously. Shake for a continuous period of time. You can also pass the jar around among family or friends to share the shaking process.

Continue shaking

As you shake the jar, you will notice the cream thickening and sticking to the sides. Keep shaking until you hear a sloshing sound, indicating that the buttermilk has separated from the butter.

Drain the buttermilk

Open the jar and pour off the liquid buttermilk that has separated from the butter. You can save the buttermilk for other recipes or discard it. Fill the jar with cold water and shake it gently to rinse the butter. Pour off the cloudy water. Repeat this process until the water runs clear, ensuring you remove any remaining buttermilk.

Remove excess water

If needed, carefully press the butter against the sides of the jar using a spoon or spatula to remove any excess water.

Shape and store

Transfer the butter to a clean container and shape it as desired. You can use a butter mold, shape it into a log, or simply leave it in a bowl. Refrigerate the butter until firm before using.
You have now made homemade butter! It can be spread on bread, used in cooking and baking, or enjoyed in any way you would use regular butter. Remember to store it in the refrigerator to keep it fresh.
Types of butter to use in savory dishes
When it comes to butter in savory dishes, you can use quite a big variety without worry. Butter is actually a great addition to many recipes that can really compliment the taste.
Salted butter is great for meat dishes and certain comfort foods, too. But if you're looking for less salt and more flavor, don't forget to use clarified butter instead.
One of our favorites is probably Instant Pot butter chicken and we use a lot to make homemade sugar cookies too.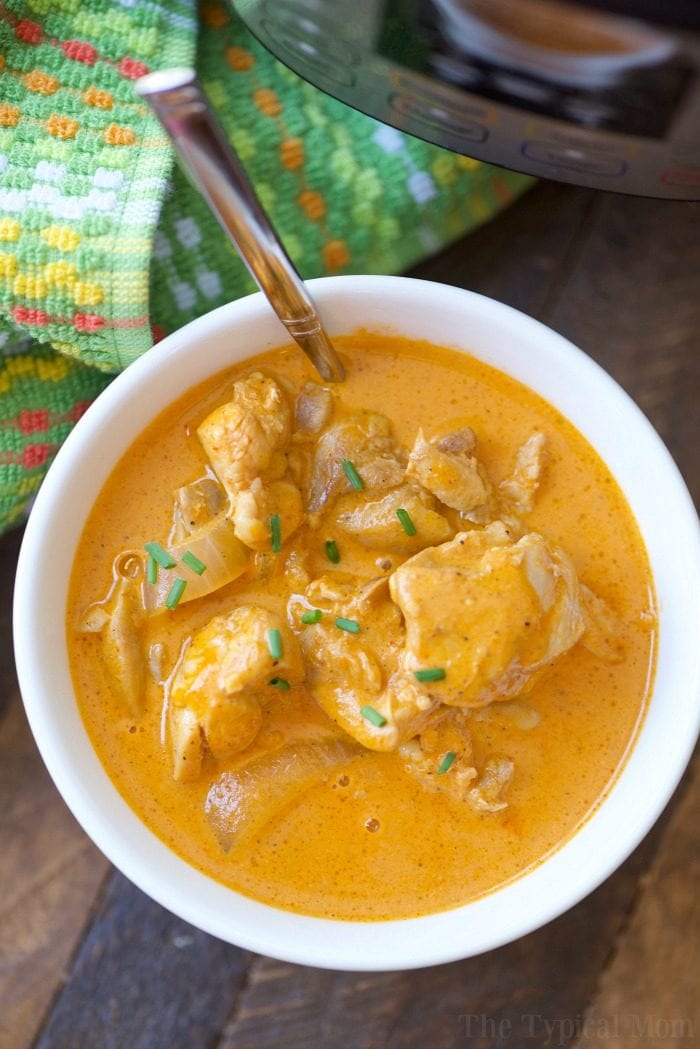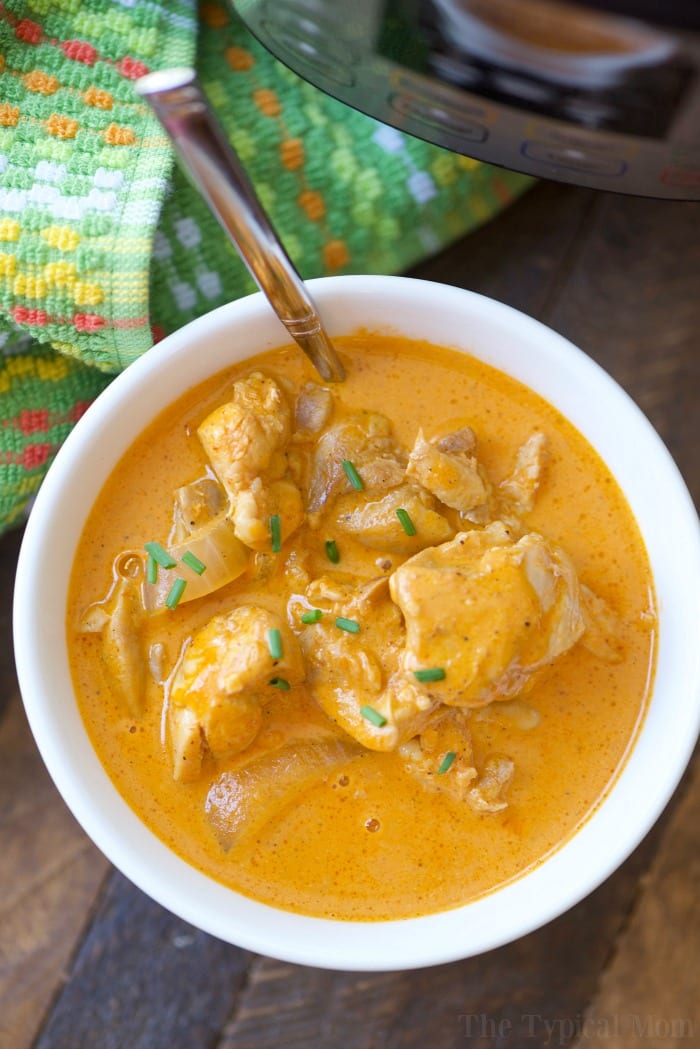 Can butter absorb smells?
Yes, absolutely. This is why you need to have it in a container in the fridge. The last thing that you want is to have butter that tastes like something random from your fridge.
Now that you know about the various types of butter, it's time to put your knowledge to the test and find out what you prefer baking with and cooking with more!
One of the biggest things to remember is that when you're baking, use unsalted. (This is unless the recipe specifically states otherwise!) For savory dishes, you can actually experiment and try out all the fun flavors! A must with toast, with apple butter of course I hope this helps explain which is better with what and why. 😉
Want more info., read all about different kinds of cheese here too.
Want to see a few of my favorite things that I am totally obsessed with?? Take a peek and see how many you might already have…twinsies!
Looking for more easy family recipes and tips? LIKE The Typical Mom Facebook page?
Then sign up for my free newsletter, and follow me on Pinterest! 😉
***** If you LOVED this recipe give it 5 Stars below and let everyone know what you thought about it. 😉