If you're a parent like I am you worry. You worry about your kids, your finances, and especially your house when you're away! A smart home alarm system can be expensive, complicated, and inaccessible if you are traveling, but this one isn't!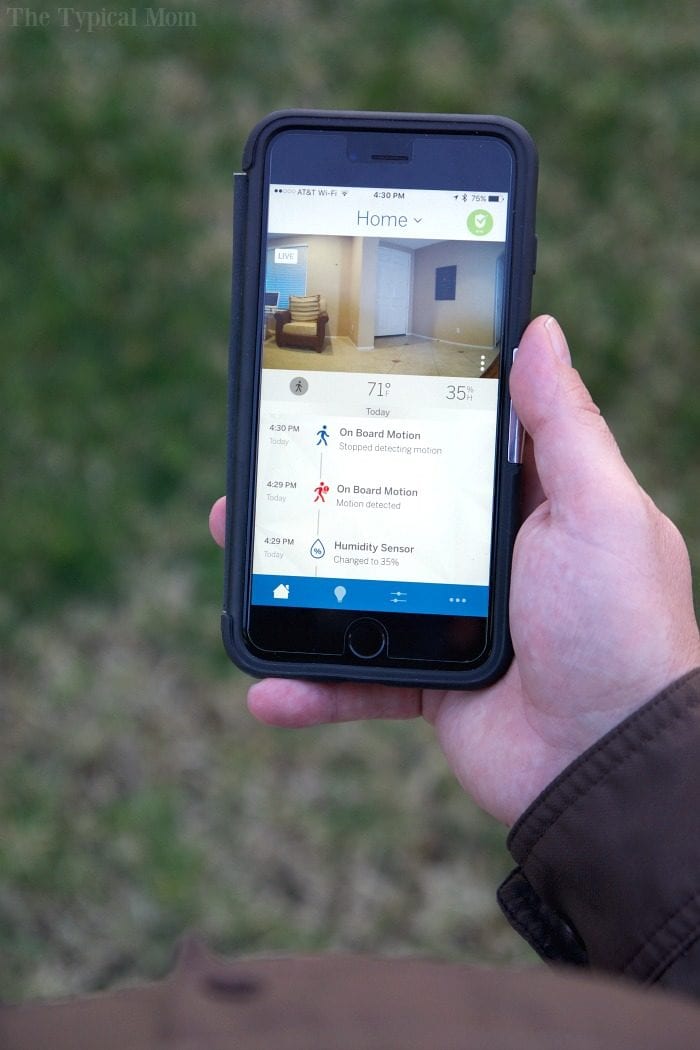 This is my husband, and yes he's a techie! He loves anything he can control on his phone, so this system is perfect. With one small device placed on the bookshelf in our front room we can see the inside of our front door anywhere we travel. We do have a teenager too so no sneaking out anymore either (just kidding, she's great)! LOL.
ADT Wireless Home Security System
When I think of traditional home security systems to protect your home I think of the word complicated and expensive. This one is so different. With a mobile app that pairs with the base station so you can disarm your system with the touch of a button, this smart home security system is amazing.
You just plug it in, place this black device anywhere in your house (or in the front window sil if you want to keep an eye on who is at your front door) download the ADT Canopy app to complete your device registration and sign up for the emergency response and secure video storage options so you can monitor any and all activity on your phone!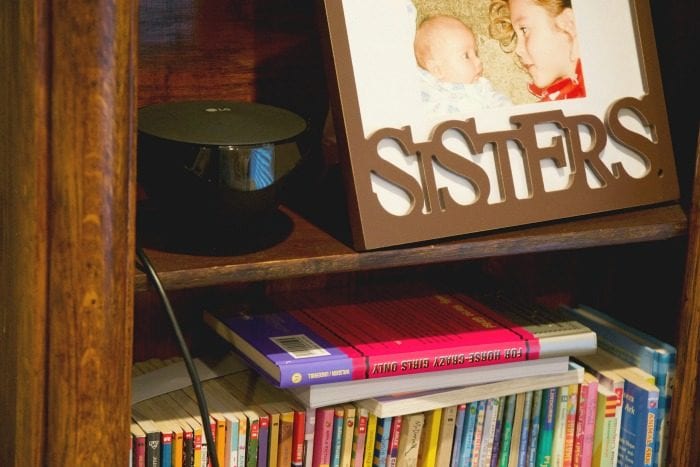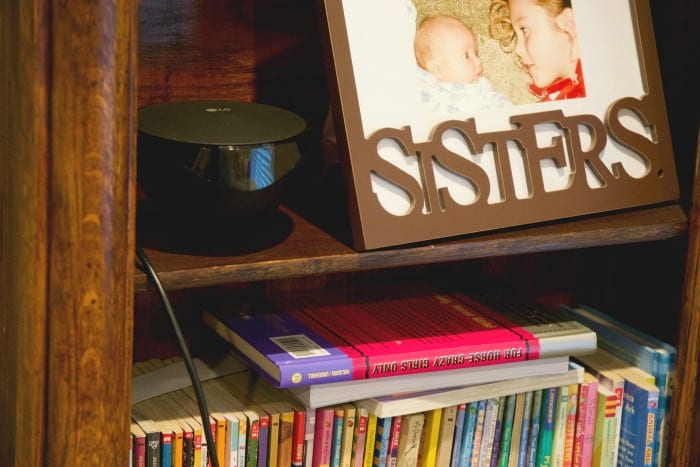 You can place the ADT Home Security System anywhere really, you just want to point it at an area you want to keep an eye on. We chose the front door since that is the main point of entry for our home.
Smart Security System
It plugs into a nearby socket and you can download the app for free. The service is very reasonable and offers much more than just monitoring from your phone. ADT also offers this service with NO contracts which is nice especially if you travel a lot during the summer and only want to use it during that time period (you are free to do that without any penalties).
I will say it is nice to use it for peace of mind throughout the entire year though. 😉 All you do is arm the device when you leave with the touch of a button like this, and then before you open your door you disarm it.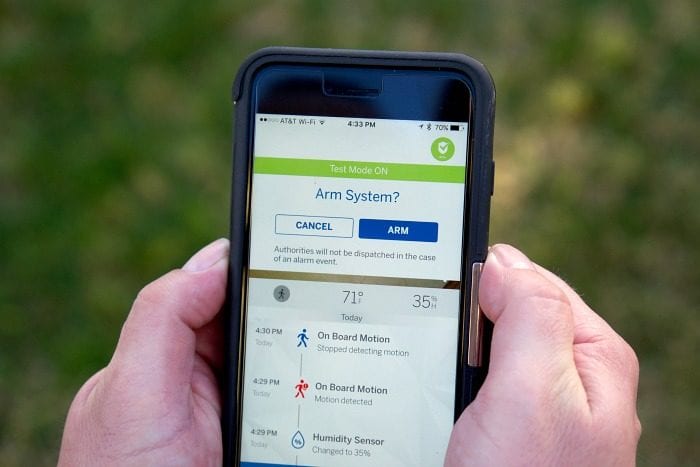 If ADT detects motion while it is armed they are alerted and then they call you immediately to let you know there's activity in your home. At that time you can hop on your phone and look to see why this may have happened.
Home Security System with Phone APP
If your teenager came home earlier than expected and triggered the alarm you can let them know it's a false alarm, or if there is an intruder they will dispatch first-responders to your residence. If you do not answer they dispatch authorities as well to insure there is not a problem while you're away.
You can also keep the video monitoring footage for up to 30 days if you want and their no-contract service provides 24/7 monitoring.
That's not all it does! When you log in you can retrieve information regarding the humidity inside your house, what the temperature is inside, and many smart home devices (like Alexa and others) can be connected so you can adjust them right on your phone too!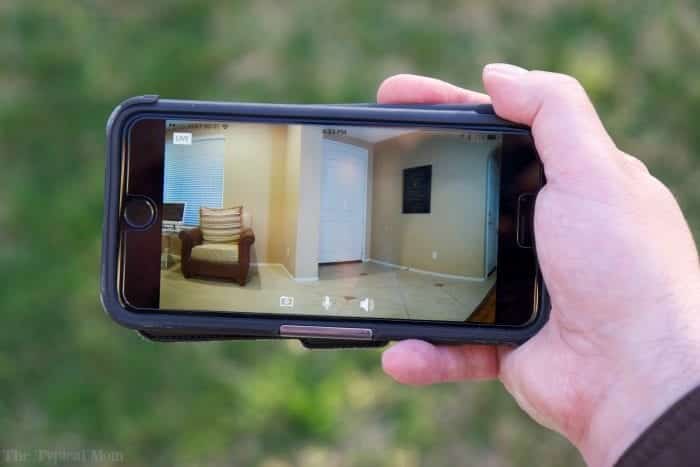 This would come in handy on your way home from a long trip. You could turn the air on to cool down your house before you arrive. 😉 Arm and disarm it with just the touch of a button, see the insides of your garage door which video doorbells cannot do. And all of it without having the need for a professional install. So easy I could do it myself.
There is no monthly fee to use this with the home security APP either which is great. If you wanted to use as an outdoor camera you can set inside a front window facing out. We did this with the ones on either side of our front door and it worked great in addition to our doorbell cameras.
The wide 130-degree lens gives you a large area of coverage too. For someone who is looking for an easy, affordable, smart home alarm system, LG Smart Security is a great solution.