This is a fun way to make slime with hand soap and markers! No borax powder required to make this soft and silky slime recipe that kids love to play with.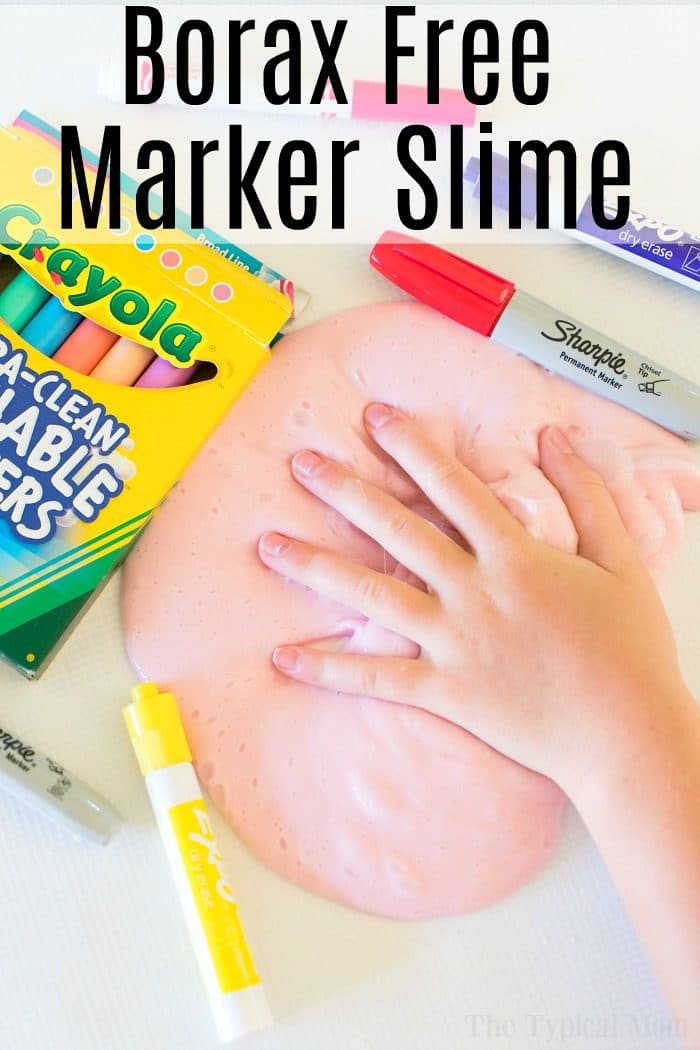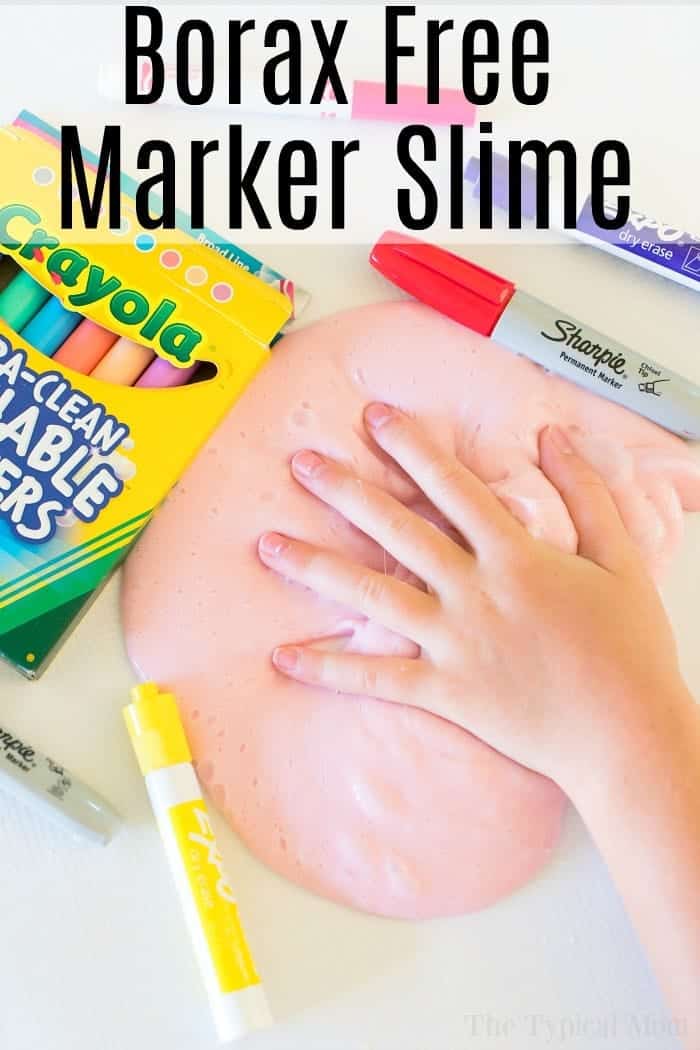 Ok we're back with the best way to make slime using hand soap and markers! Yes…my "little one" was at it again today creating a fun slime concoction that actually came out great. It wasn't too sticky and she used markers to color it instead of food coloring that made for a lot less of a mess which I liked.
Take a peek at her slime with hand soap colored with markers creation and have some fun at home with your kids using this easy hand soap slime recipe and the many others here on The Typical Mom blog.
I am not a huge fan of slime.
I will touch it because she just wants me to feel it because she's so proud of what she's made but many of them are really really sticky.
Not this one…..
Check out how she makes it!

This smooth slime with hand soap is silky and came out great, this is what you need.
White glue – I just bought a gallon to save money
Liquid starch – this is what we use (adult supervision required when handling starch)
Water
Washable markers – really any felt markers will work
Here's a video she did to show you exactly how to make it: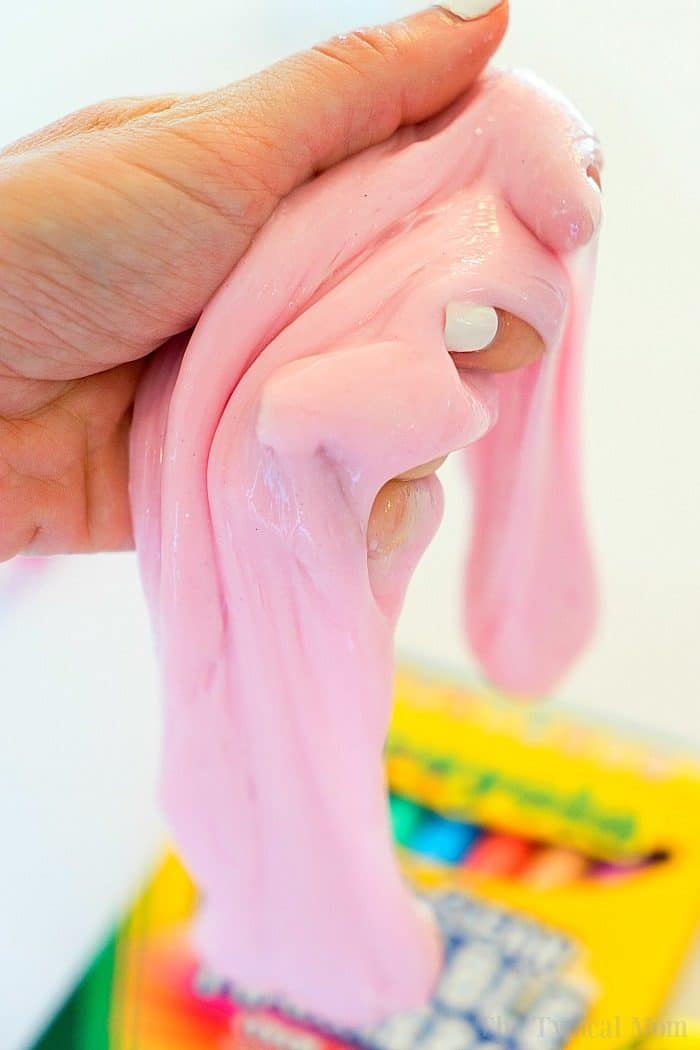 The written directions for slime with hand soap are here to follow as well:
Pour 1/2 c. white glue into a bowl
Pour 1/2 c. water in the same bowl and stir
Add 3 pumps of foaming hand soap
Stir until well mixed
Pour a small amount of liquid starch into your mixture and stir (parental guidance required, refer to our safety disclosure before starting)
Add small amounts at a time, stirring in between until it thickens and becomes the consistency of slime you desire
Pick up and knead with your hands until it is perfect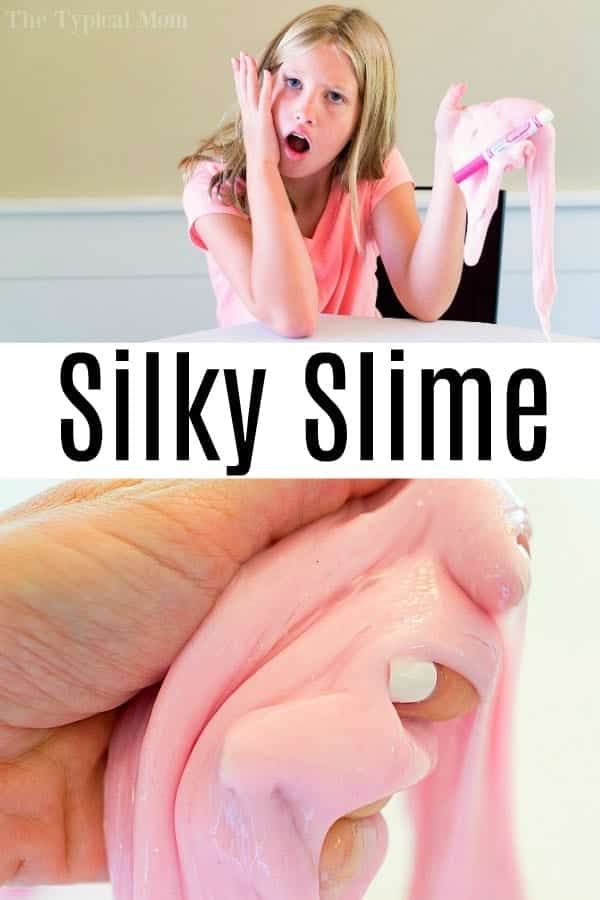 For more easy recipes, tips and free printables please LIKE The Typical Mom on Facebook and follow me on Pinterest! You can also sign up for my free weekly newsletter which is packed with goodies I know you'll love. 😉