Easy Shamrock Cookies are here. A fun St. Patricks Day stained glass cookies dessert you can make with kids with sugar cookies and Jolly Ranchers.
Stained Glass Cookies
Just a few ingredients and you have yourself some stain glass looking cookies. You can even use refrigerated cookie dough instead of making homemade cookie dough if you're in a hurry.
Either way will work nicely once you roll them out.
Like I said, you can buy refrigerated sugar cookie dough to start with or make it from scratch which isn't too hard either. If it's premade you just use the shamrock cookie cutter to cut out the shape you will need.
I will say it works a bit better with homemade dough though (not quite as sticky). Here is what you will need for these St.Patricks Day cookies and links to items you may not have at home:
Shamrock Cookies
All purpose flour
Sugar
Softened butter
Egg
Baking powder
Salt
Vanilla
Parchment paper is essential so they don't stick to the pan
Green Jolly Rancher candies or any colors you want
Shamrock cookie cutter or any shape you want for the upcoming holiday
Round cookie cutter to make the initial cut
Here are brief directions below but there is a printable recipe card at the bottom of this post as well:
St Patricks Day Dessert
Set oven to 350 degrees
Beat butter and sugar with mixer then add egg and vanilla. Mix until fluffy.
Add flour, baking powder, and salt into wet mixture.
Mix until dry ingredients are mixed well.
Take dough and roll into a ball and place on floured counter top.
Take rolling pin and roll out until it's about ¼ inch thick. If it's sticking to rolling pin, add more flour to top of dough.
You can use any flavor or shape you like really (below is chocolate dough, but plain shows the colors more).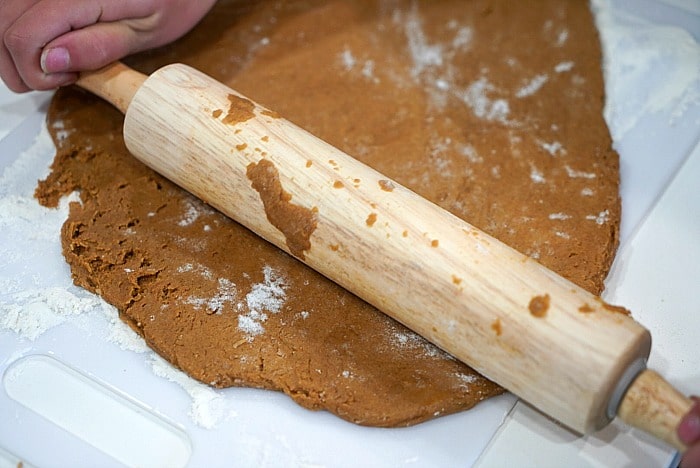 Cut out circles then cut out the shamrock shape in the middle. Place on a parchment lined cookie sheet.
Take Jolly Ranchers and place in baggie, hit with a heavy object to break it up into little pieces.
Place the jolly rancher pieces inside the shamrock.
Place in oven and bake for 8-10 minutes. Take out before the edges turn golden brown.
If you love these Shamrock cookies you should print out this free St. Patrick's Day word search too!