How to save money on prescriptions you use every day. It is possible! With this app you can search pharmacies and find the lowest price in tow.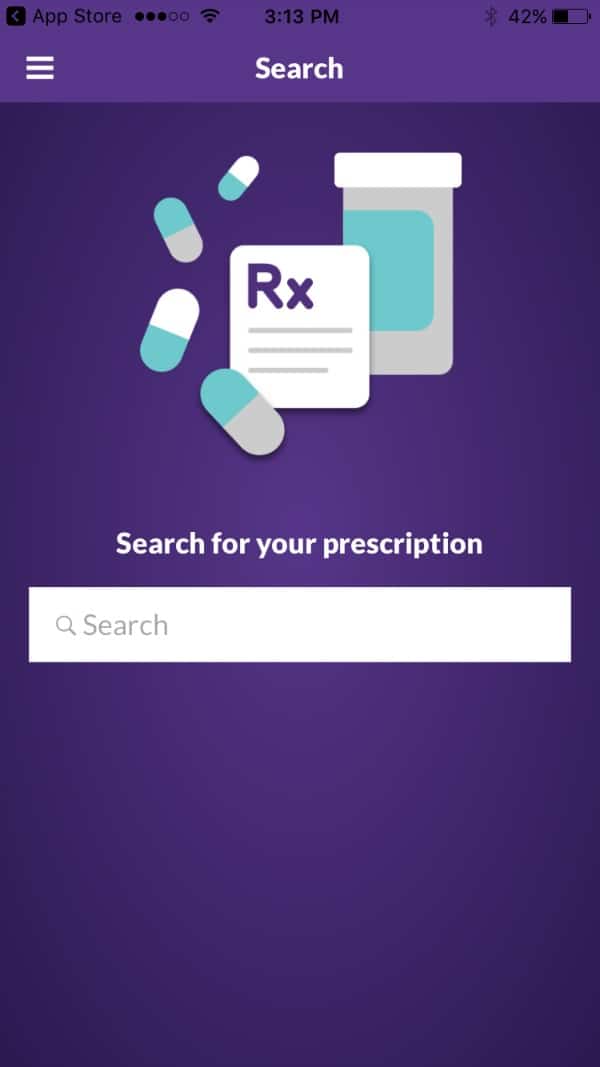 If you're curious as to how to save money on your prescriptions I found a great resource you can access right on your phone. Just search local pharmacies and see what they charge for the things you need and compare. Ok so I am cheap frugal, and I love to save a penny any way that I can. When it comes to medical costs there is only so much you can do, but prescriptions are another story. Let me share SearchRx with you, special thanks goes out to them for sponsoring this post.
You may think each prescription is a flat cost. Have never shopped around to see if you could get yours any cheaper?? There is a way to find out whether you're getting the best deal!
First you download the SearchRx App for free in your App store!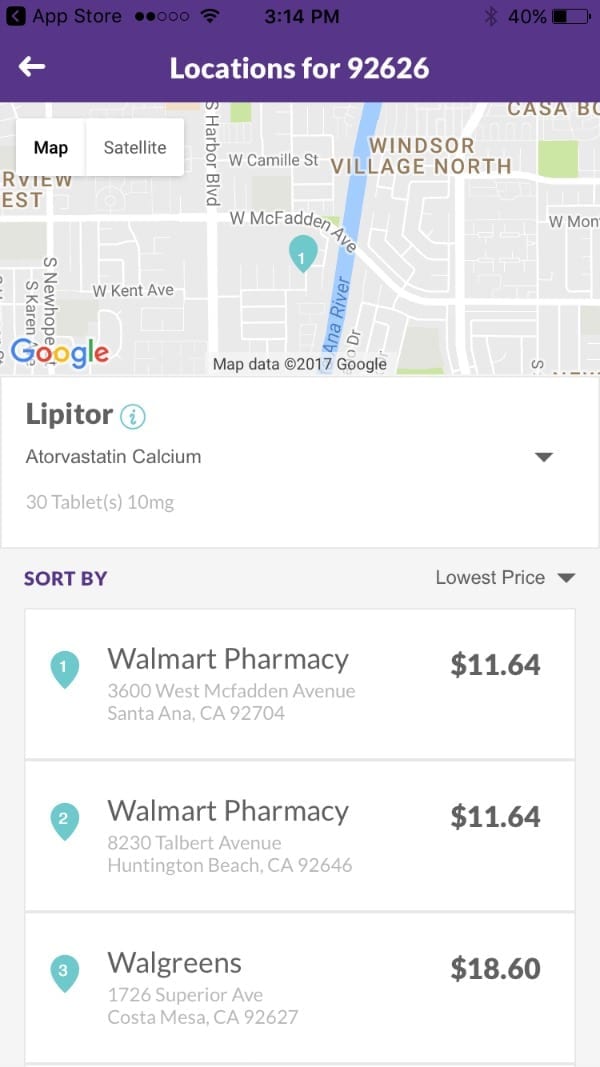 You will come to this screen where you type in the prescription you need to fill. Then turn the location service on in your settings so it can see where you live, or type in your zip code. It pulls up all the locations near you AND the price of that prescription…genius I know! Here is something I used to take, Lipitor, and the variety of prices offered
I could save $7 if normally shopped at Walgreens let's say, and if you are filling something every single month that can really add up…that's 2 nice cups of coffee! I don't see why you wouldn't use this free service but if you need a bit more convincing here is some more info. about SearchRx:
Save up to 75% off your prescriptions
More than 62,000 pharmacies participate
There are NO fees or signup requirements required and NO insurance is needed for the prices shown
Another great resource for saving money on prescriptions, dental and vision coverage, as well as on-demand virtual doctor visits is SingleCare. Two great resources that will help your pocketbook and save you money so you can do more things you love the most, like traveling in our case!
Give SearchRx and SingleCare a try yourself and see how much money you can save on the prescriptions you need, I bet you find some kind of savings! 😉