Use Free Digital Grocery Coupons and Earn Free Gift Cards! Seriously! If you love clipping coupons to save money you can now get free gift cards to your favorite stores by doing so. It's a win win! Save money on groceries and get free Starbucks, gas, or clothing gift cards in return.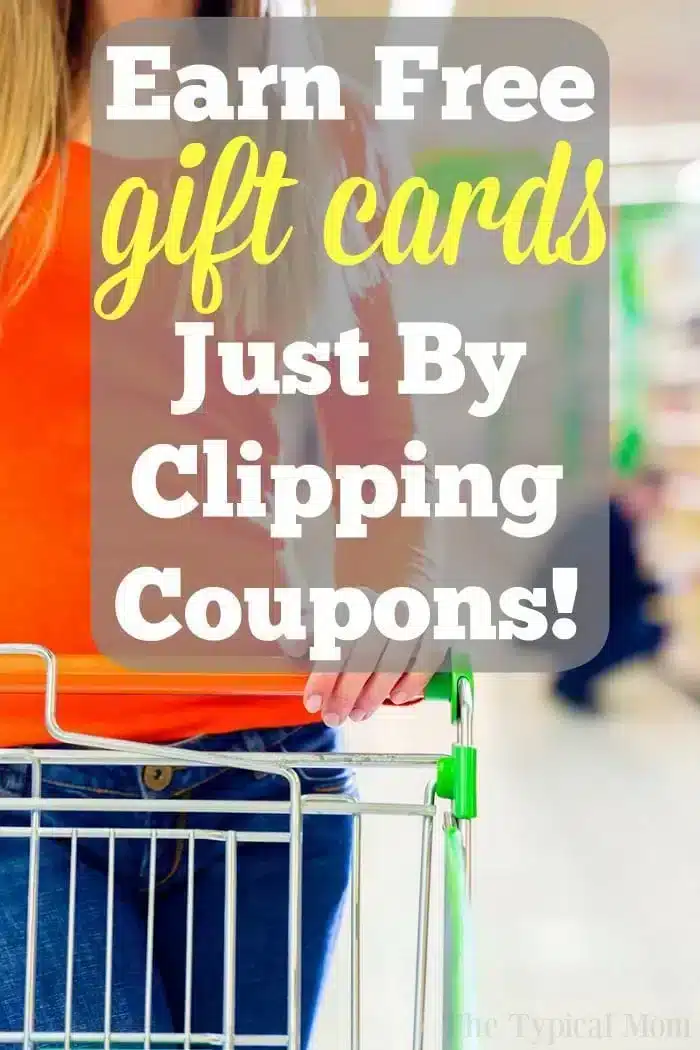 Are you cheap ok frugal like me and love to save a dollar here and there, especially at the grocery store?? Do you love freebies…who doesn't??!! Well I found where you can print free digital grocery coupons and earn free gift cards to your favorite stores by doing so. It's so easy to do!! (referral link present)
Printable Grocery Coupons
I have used this service for years. To clip coupons for free, shop online for just about everything (especially during the holidays). It has earned me thousands of dollars in free gift cards! I typically choose either Amazon or Starbucks gift cards when I accrue enough points.
There are TONS of other ones and I have also used my points to get into Disneyland or World for free several times as well. 😉 It is simple really. I am a busy mom of 3 girls who does NOT have a lot of time to do anything extra so believe me when I say that this is not complicated at all.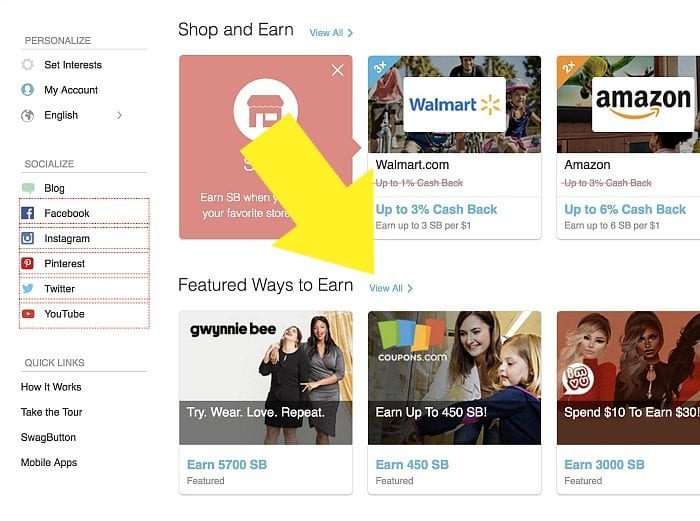 Free digital coupons
When shopping for something online just pull up their site and click on the store you want (Amazon is a weekly one for us)

Shop as usual and they deposit the points you earned right into your account when your order ships

To earn points (that can later be redeemed for free gift cards) just scroll down to the COUPONS button you see here on your homepage

Click on the coupons you want
Print at home
Redeem and save money at the store
Points are deposited into your account for using coupons at the store (10 points per coupon used)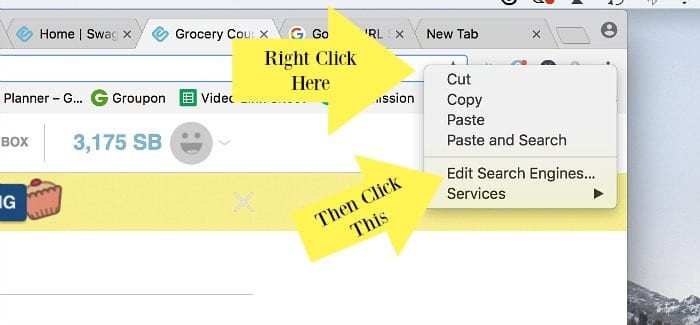 Where to Find Printable Coupons
Beyond printing coupons you can earn tons of points in order to redeem those for free gift cards by doing other things too….one takes NO effort at all and you will earn points each day just by searching the web!
If you are on the computer all day like I am you can earn points by just switching your web browser to Swagbucks instead of Chrome etc….. Here's how you do that once you are logged into your Swagbucks account to start earning points.
Go to your search bar and right click your mouse on the very top right of it and this box will pop up
Click on Edit Search Engines
Click on Swagbucks (make sure you've logged into your account first or it won't show up)
That will make it your default browser and you will earn money just by searching the web now!


This was a game changer for me. Earned a ton more points and thus more free gift cards. I search the web all day long so it does the point earning for me this way. Also when you are shopping online (and you're logged into your account….occasionally.
It comes unconnected and you have to re-log in but that is rare). It will automatically pull up the store you want AND the button you need to earn points right then and there. Makes it even easier to earn points.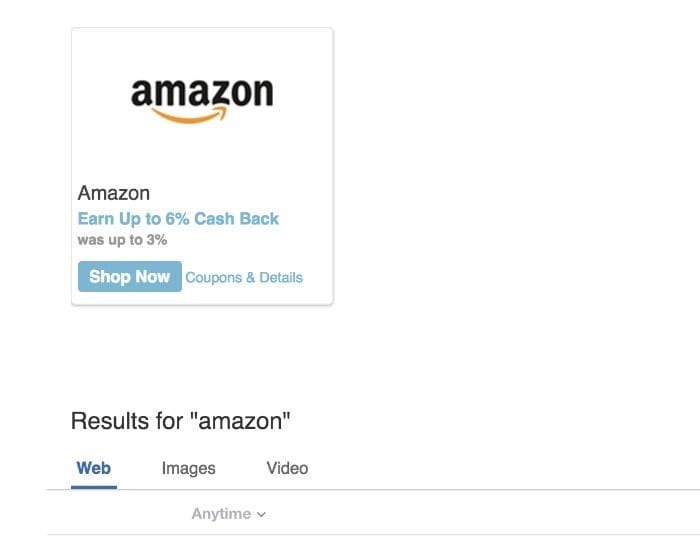 Hy Vee Digital Coupons
You just type in Amazon and this pops up. Click on shop now and you will earn 6% cash back on your total for that purchase! You need about 1,000 points for every $10 gift card. I tell you it adds up fast if you use this method.
Start downloading and printing your free digital grocery coupons thru Swagbucks now. Here are just a few of the free gift cards from Swagbucks
As I said above I have used this to earn free Disneyland tickets to take my kids. It is how we travel for free regularly too! If you do 98% of your shopping online like I do this is an awesome way to earn free gift cards with little to no effort on your part!
For more easy recipes, tips and free printables please LIKE The Typical Mom on Facebook and follow me on Pinterest! You can also sign up for my free weekly newsletter which is packed with goodies I know you'll love. 😉