My kids love crafting, building, and being outdoors and exploring new locations. When asked what they'd like to do they will always choose to be outdoors or spend time creating something new, this weekend we created a nature craft we like to call a ribbon wand.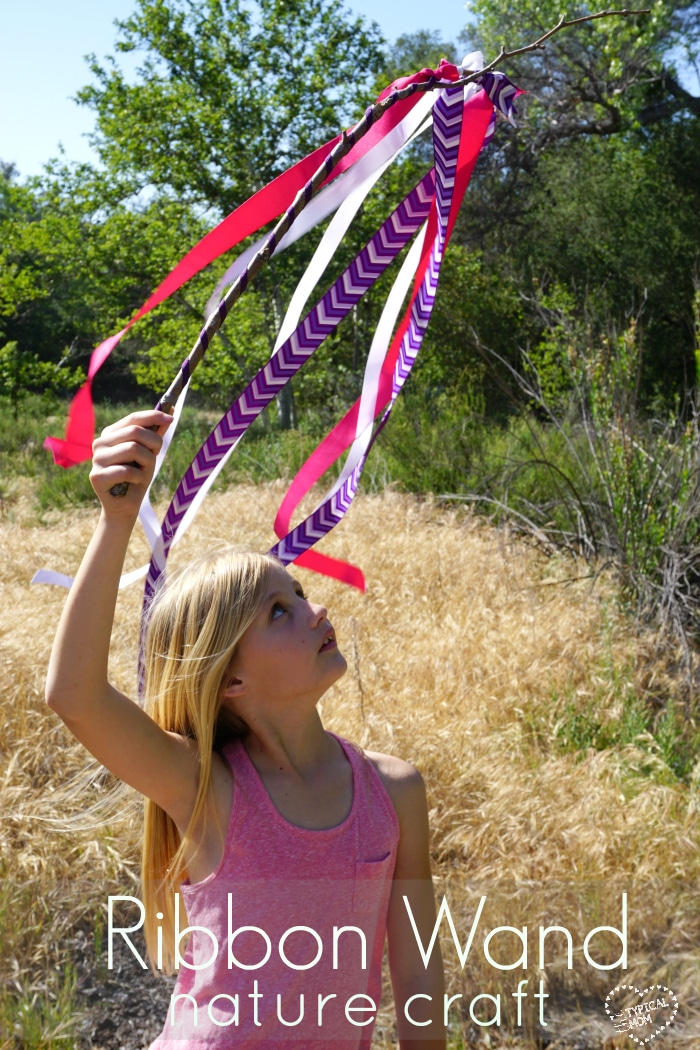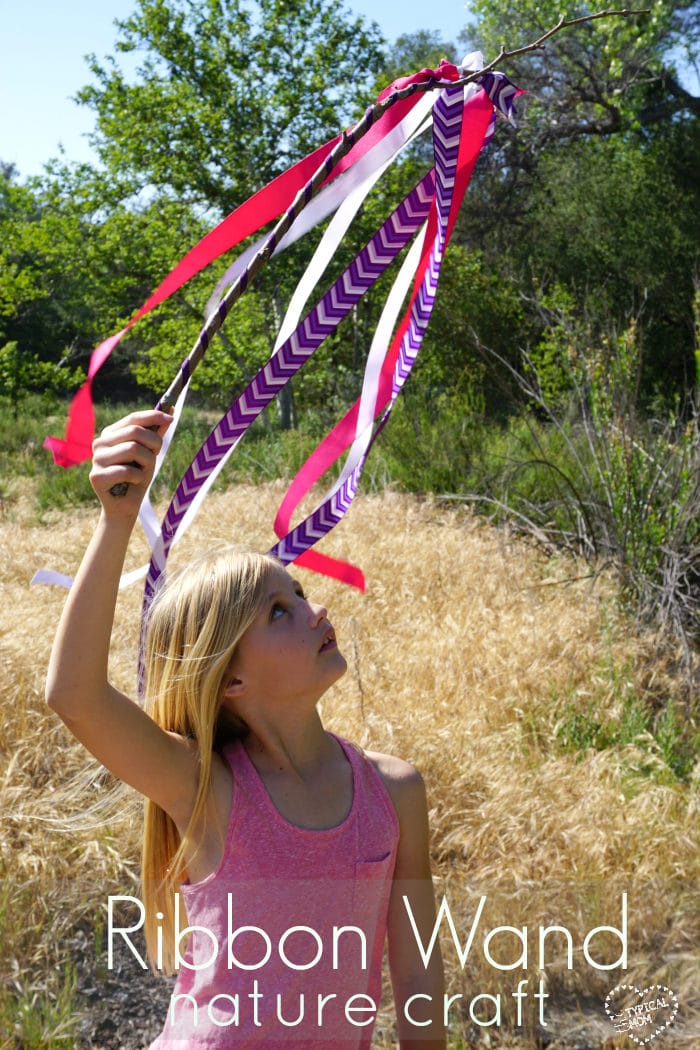 Of course you could buy all the materials, but it is much more fun to think outside of the box and use items we found along the way while hiking one afternoon to create our ribbon wands. It was sort of a surprise as we always go to a park or find somewhere new to walk after School on Fridays. They love seeing what new adventure is out there each week, so I gathered up all the spare ribbon I had in my gift wrapping station and gathered a few more at the Dollar Store.
It's simple really. Just find a great area you like to take walks that may have some long branches on the ground. Bring ribbon and a pair of scissors and let your imaginations go!! Easy right??!!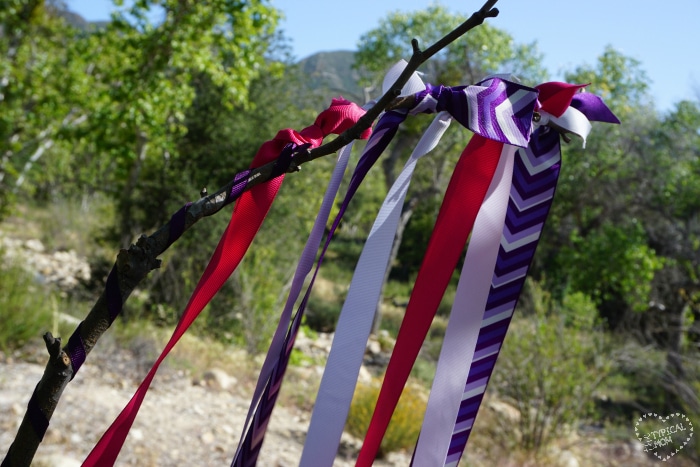 I used thin ribbon to wrap the entire stick to give their ribbon wand some flare and then didn't even knot the end of the ribbon attached to the end because it stays on well with just half a knot. This way they can undo the ribbon at a later time, move them around, or add more if they want to. Leaving the ribbon nice and long allows it to flow freely and trail behind then when they run…they had a great time with this nature craft and it was so simple.
Try it! The simpler the craft the more they enjoy it I think. It's all about exploring and seeing what adventure is out there! We try to get outdoors as much as possible. It's not only a great way for kids to feel free but an excellent way for adults to decompress. Especially during the Summer we love traveling and if we are home it's great to find programs and camps in town that foster their love for the outdoors and imaginative play. Galileo Camps offer some great ones and are offering a discount on registration + up to $100 off with their refer a friend program.
What has been your family's favorite adventure during the Summer months??