Reality Rally events are here and here is a review of this Old Town Temecula event that benefits Michelle's Place Breast Cancer Center.
Temecula Reality Rally
It all takes place in Old Town Temecula where a race between teams consisting of residents and 1 reality star visit a total of 13 stations (similar to Amazing Race), complete tasks, and then race off to the next one.
Along the way you collect these bracelets which shows that you completed that task and are sent on to find the next station until you've completed all of them.
"Regular people" can sign up to participate in this annual Reality Rally race benefitting Michelle's Place Breast Cancer Center too. I participated this year and it was SO much fun!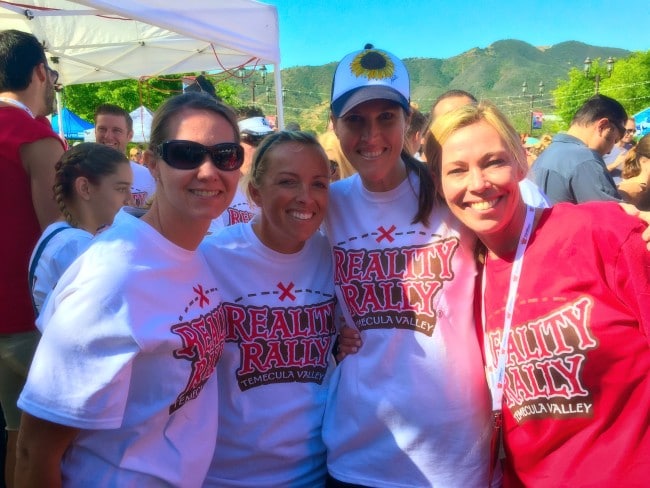 Michelle's Place Breast Cancer Center Run
There are Tons of reality stars who sign up to participate and many travel from across the country to compete! Trish from a past Survivor season was on our team this year.
She traveled all the way from Boston to participate and support Michelle's Place by racing in Reality Rally 2015. We all had so much fun we said we MUST do it again next year together. Out of 68 teams we came in #28th, not bad for 4 Mamas!!
Reality Rally Race
There are many events surrounding the Reality rally race in Temecula each year including an event like the one I attended the night before at Wilson Creek Winery.
It was great to see all the reality stars I had seen on TV but I was able to meet them, play poker, have fabulous wine, and food from local establishments too. I highly encourage you to participate in Reality rally race or the family events after it.