This is how to make pumpkin cream cold foam cold brew from scratch! Homemade cold cream foam on brewed or frozen coffee is a delicious addition to the top in any flavor you love.
It's time for the return of one of fall's most beloved flavors: pumpkin cream cold brew! From adding it to lattes or a homemade pumpkin frappuccino, the taste of is synonymous with the season. One of the latest and most delightful additions to this lineup is this sweet cream. NO more store bought, let's make cold foam at home! (affiliate links present)
This delicious creation has taken the coffee world by storm. Adding a rich, creamy, and pumpkin-spiced twist to your favorite cold brews. We'll explore what Homemade Cold Foam is, how it's made, and why it has become such a popular choice on top of your cup of Joe during the Fall.
How to Make Pumpkin Cream Cold Foam
This velvety topping for cold coffee beverages is like Dunkin Donuts Chocolate Stout Cold Brew. Primarily served on top of iced coffees, this one is a delightful blend of pumpkin flavor, creaminess, and a hint of spices. This frothy concoction not only makes it beautiful but also adds layers of flavor and texture that take your cold or hot coffee experience to the next level.
NO need for expensive equipment either. Yes you could use a handheld milk frother to get your heavy whipping cream frothy but vanilla sweet cream cold foam can be made with good old fashioned elbow grease too, and a whisk. And tweaks to How to Make Cold Foam for Coffee are endless from there. 😉
Sweet Cream Cold Foam Recipe
Love Starbucks pumpkin cream cold foam? Us too. Actually, I ask for sweet cream on all sorts of other drinks too like pineapple refreshers. Makes them taste just like a Dole Whip! Creamy and delicious like whipped cream but even better. A fluffy and pretty way to enjoy and serve your cup of Joe.
Heavy cream NOT milk is used as the base for the foam, providing a rich and creamy texture.
Pumpkin flavored syrup or concentrate can be used, or add actual puree to add that unmistakable flavor to the foam.
A blend of spices like cinnamon, nutmeg, pumpkin pie spice and cloves can be added if you like, but just a pinch
We don't find a need for added sweetener like sugar or a syrup but if you want yours extra sweet that is another option to add a splash into.
Then you are going to make coffee at home. Use a French press or Keurig to make a pot or a cup for one. Allow it to cool and add coffee ice cubes to get that part really cold (and not diluted). That is another tip to making the best cup of cold brew coffee with cold foam.
Pumpkin Cold Foam Recipe
We make our Coffee Cake with Yellow Cake Mix first so after it's done it can be served together. For the best results, start with a chilled mixing bowl and whisk. This helps the heavy cream whip up more easily. In the chilled bowl, combine heavy cream, pumpkin and if you want spices, and sweetener too. The exact measurements can vary depending on your taste preferences.
Use a whisk, electric mixer, electric milk frother or regular whisk and some elbow grease to whip the mixture. You want it to reach a thick and frothy consistency like defrosted Cool Whip.

You want the foam to hold its shape but still be spoonable.

Once it is ready, spoon it generously over your cold coffee beverage.

It will float on top, creating a beautiful layered effect.

Sip slowly, letting the flavors of the Pumpkin Cold Foam mingle with the coffee beneath. Each sip is a delightful blend of creamy pumpkin goodness and the rich taste of your coffee.
If you are making this for a crowd you can certainly double or even quadruple the amounts listed below. You do want it to be fresh and used right away though for best results. Other tips you could follow for the optimal result is to refrigerate mason jars so they are cold and ready when you are done.
This is fabulous on top of all sorts of other Coffee Drink Recipe, next time you make one consider adding a dollop of this to your cold brew for a delicious taste of the season.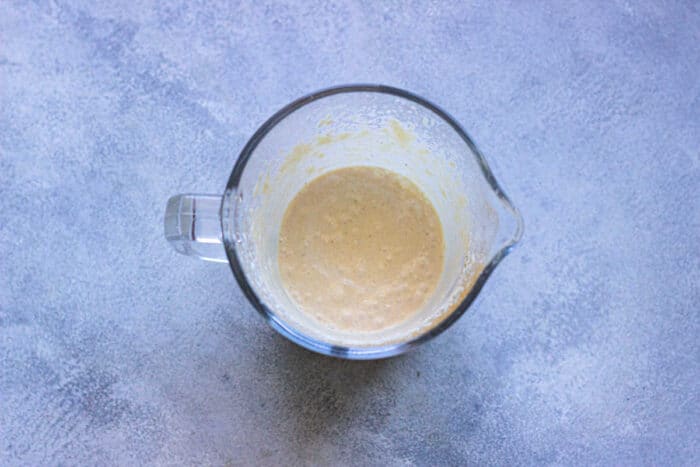 For parties you can decorate those with ribbons around the rim. Another idea is to use jute twine to go around the rim with a wooden tag threaded thru with the persons name on it. We have done that at baby showers.
Pumpkin Cold Cream Foam
Why Is Pumpkin Cream Cold Foam So Popular? Cold Foam is kinda' like another version of Coffee Frosting you'd find on cupcakes. of all flavors has gained immense popularity for several reasons:
This definitely has some seasonal appeal that makes you think of the holidays. It's the perfect beverage for fall, capturing the essence of the season with its pumpkin and spice flavors.
The creamy and frothy texture of the foam adds a luxurious element to your coffee, while the pumpkin and spice flavors create a cozy and comforting taste experience.
The layered presentation, with the foam sitting atop your coffee, is visually striking and Instagram worthy.
Like I said this can be paired with various cold coffee drinks, from simple cold brew or iced coffee to flavored iced lattes. Leave out the puree to swap out for others like flavored syrups like coconut, cocoa for chocolate or hazelnut is delicious.
Customization: Coffee lovers can adjust the sweetness and spice levels to suit their preferences, making it a customizable treat.
Cold Cream Foam has become a beloved seasonal addition to the coffee world, elevating your drink experience with its creamy, spiced, and pumpkin goodness. Whether you're a fan of peppermint frappuccino and make this with a minty creamer or puree like this, this foam is sure to delight your taste buds.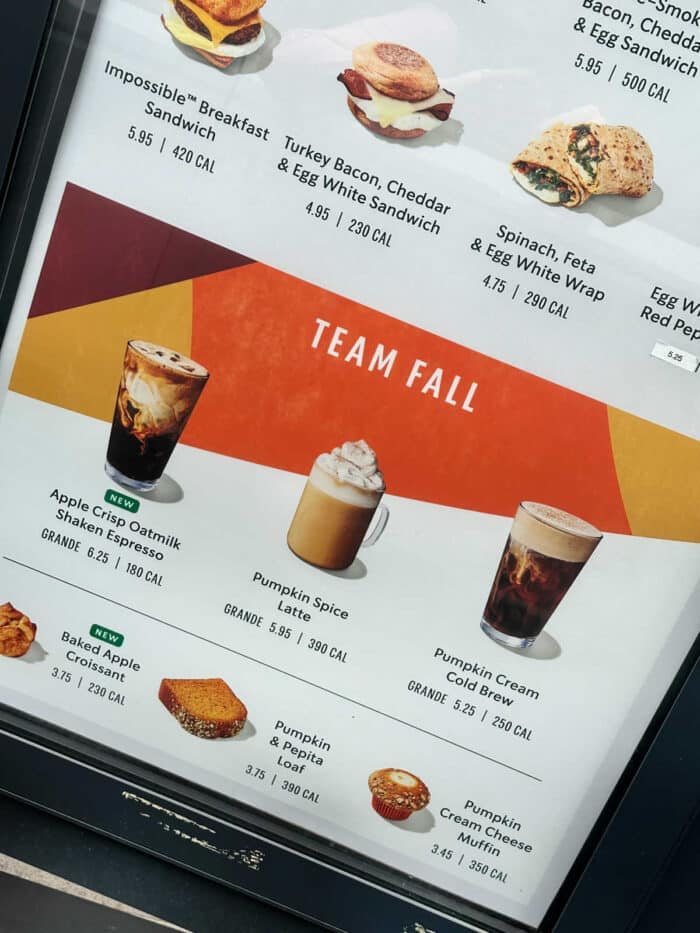 Want to see a few of my favorite things that I am totally obsessed with?? Take a peek and see how many you might already have…twinsies!
Looking for more easy family recipes and tips? LIKE The Typical Mom Facebook page?
Then sign up for my free newsletter, and follow me on Pinterest! 😉
***** If you LOVED this recipe give it 5 Stars below and let everyone know what you thought about it. 😉
Pumpkin Cream Cold Foam
Instructions
Combine all ingredients into a glass or mason jar. Use an electric milk frother inside the glass moving up and down for 20-30 seconds allowing it to thicken.

Have your iced coffee ready and spoon over the top immediately to enjoy!!
Nutrition Facts
Pumpkin Cream Cold Foam
Amount Per Serving (1 oz)
Calories 663
Calories from Fat 450
% Daily Value*
Fat 50g77%
Cholesterol 160mg53%
Sodium 131mg6%
Potassium 486mg14%
Carbohydrates 48g16%
Protein 10g20%
Vitamin A 3847IU77%
Vitamin C 5mg6%
Calcium 314mg31%
Iron 1mg6%
* Percent Daily Values are based on a 2000 calorie diet.