Free new puppy checklist here to help you prepare for the arrival of your dog. What you need and what is extra all shared on this pet printable.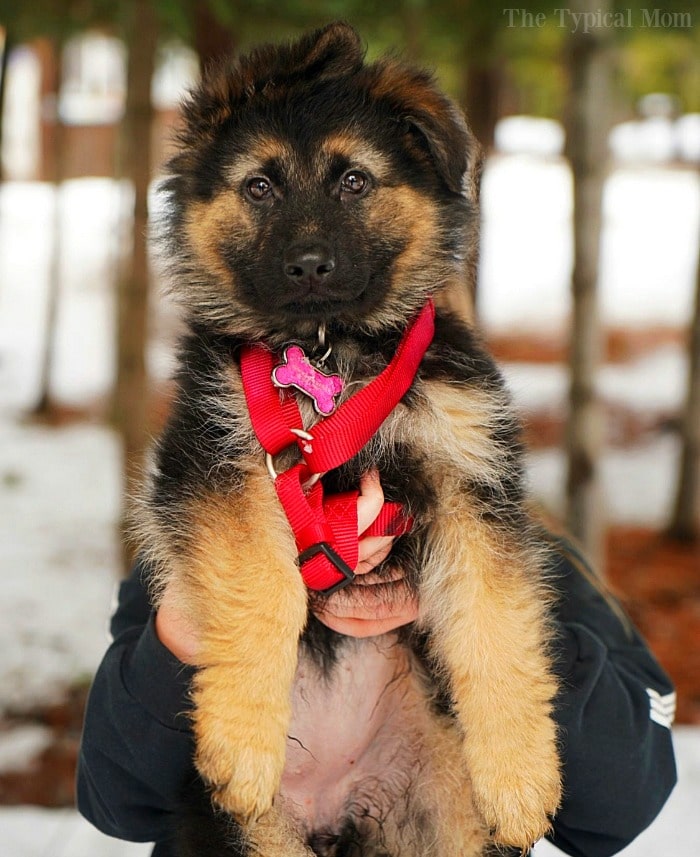 So you're adding a friend to your home. Congratulations! If it's your first pet you might be looking for a printable new puppy checklist so you're prepared when they arrive. We've got you covered friends! (affiliate links present, originally published 5/20)
First 48 Hours with a New Puppy
Let me tell you, you want to be fully prepared BEFORE you bring your baby home. That will help relieve a lot of frustration.
THIS is a picture of our new puppy!! (she's much bigger now)
She's the first dog we've ever owned as a family and as hesitant as I was to get a "big dog" I've grown to love her a ton!
Whether you're getting a miniature poodle or a German shepherd like we did, you'll need most of the same things. These will get you ready for the change in your household that will occur. Yes especially if you're getting a new puppy, it's a bit like having an infant for the first month or so.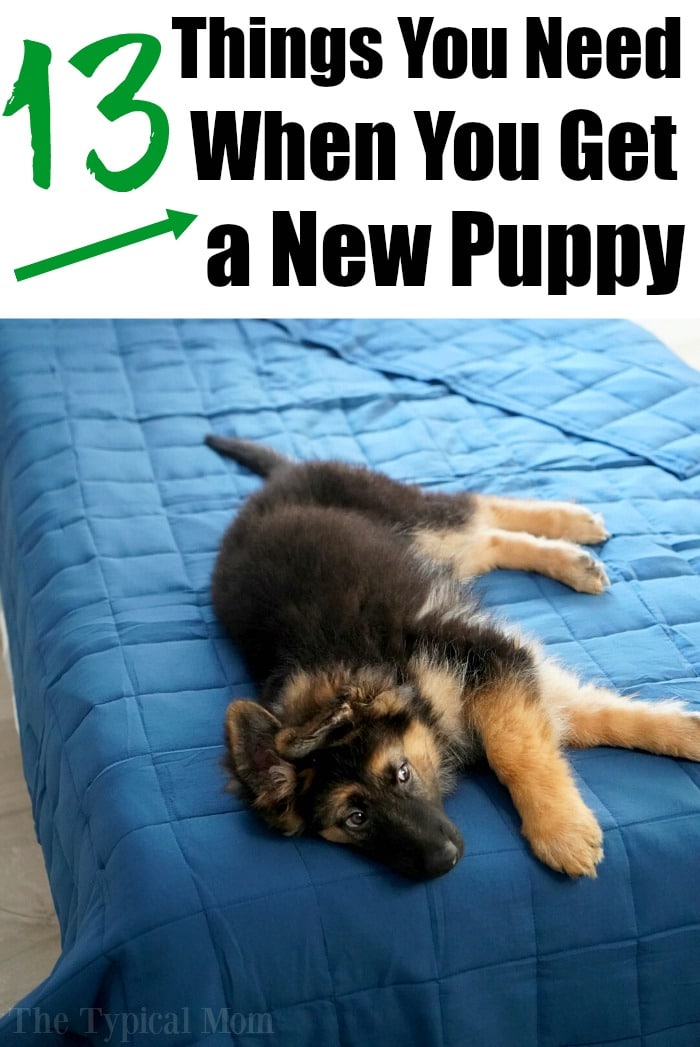 New puppy tips
Of course a few things are a given and I am sure you've picked these up already but if you haven't let's start with:
a collar with an identification tag on it is important

if they get out you at least want your phone number on it

we prefer this retractable leash vs. the traditional style
food and water bowls are obvious

stainless steel food bowls are great

puppy food allots for more calories than adult dog food varieties so start with that

Dog bed that is a bit larger than they are now
Now let's talk about what helped us at nighttime with our new friend who really missed being around her parents and siblings! Believe me, this will be a lifesaver when you really really want them to sleep (so you can fall asleep too).
Minimalist Puppy Checklist
THIS is probably one of the most important things you need to get!!
Before you pick up your little love, buy a dog crate that is a bit larger than the puppy itself.

This is the one we have and since we picked her up we've now purchased the next larger size because she's grown so much.
You want to make sure it is somewhat confining with just enough room for them to stand up and turn around. This is what will make them feel secure when you're crate training, especially at night.

You will want a large blanket to place inside so they're cozy and comfortable at nighttime too.

A heartbeat puppy is a must too in their crate I'm telling you! This was a lifesaver the first week when she was really missing her Mom and siblings. It resembles another puppy and mimics the heartbeat which is super comforting.
Crate training a puppy at night
Of course it will take at least a few weeks of waking up in the middle of the night to allow them out to go to the bathroom. This is where the potty pads come in handy.
We turned on the heartbeat dog
Layed her in the crate on her blanket at the same time every night when we were ready to go to sleep
The first week when she whined my husband stuck his hand inside and pet her, shusshing her until she settled down. (she was really good and this only lasted 1.5 weeks I'd guess)
Every 3 hours he'd wake up and take her over to our tiled bathroom area where we'd placed a potty puppy pad on the ground. Told her "go potty" (say the same thing every time)
Once she was done she was directly put back into the cage.
I was surprised that this only went on for about 2 – 2.5 weeks and from there she was sleeping a solid 8 hours without any accidents.
Yes we could've taken her outside but we got her in the dead of winter, it snows where we live so our backyard was a muddy/slushy mess, and we are on the top floor. Do what is best for you so you can be consistent with your middle of the night potty breaks.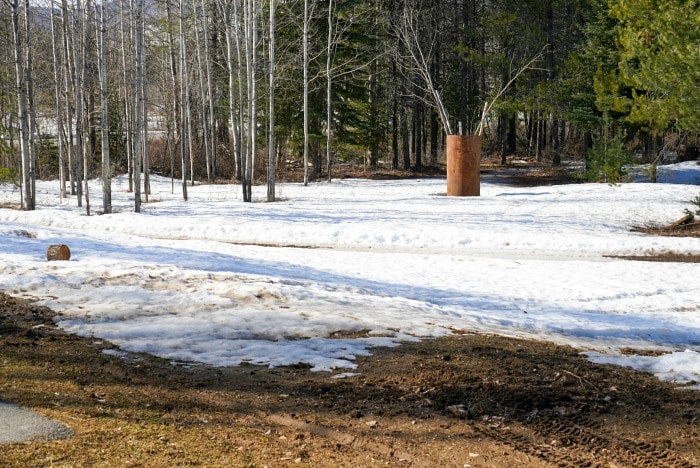 Amazon New Puppy Checklist
Now you don't need a ton of toys for them, especially at the very beginning but a few are nice to have. (believe me, you'll start spoiling them as time goes on)
Make sure you have a chew toy to keep them busy when they begin to teethe.

Buy a few inexpensive styles at first to see what they like (guaranteed they will have opinions on this)
Paige didn't like anything plastic and preferred soft tug / squeaking toys like these or puzzle toys.
A great alternative for rawhide bones are these beef tendon chunks. They keep her busy, she loves the flavor, and it keeps her away from gnawing on my furniture.
I chose to not use deterrents such as bitter apple spray on my couch etc. For one, because I didn't want to ruin the fabric and I also didn't think it was a very effective training technique since if we go to someone else's house they wouldn't have this spray on their furniture.
As far as consumable treats, chicken seems to be her favorite. Try this and beef flavors and determine which they prefer.
Buying small amounts is a good idea before you start purchasing a specific one in bulk.
Choose a size that is appropriate for the size of your dog at the time, many come in small/medium or large sizes.
You can make homemade dog biscuits in the oven or some air fryer dog treats they'll love!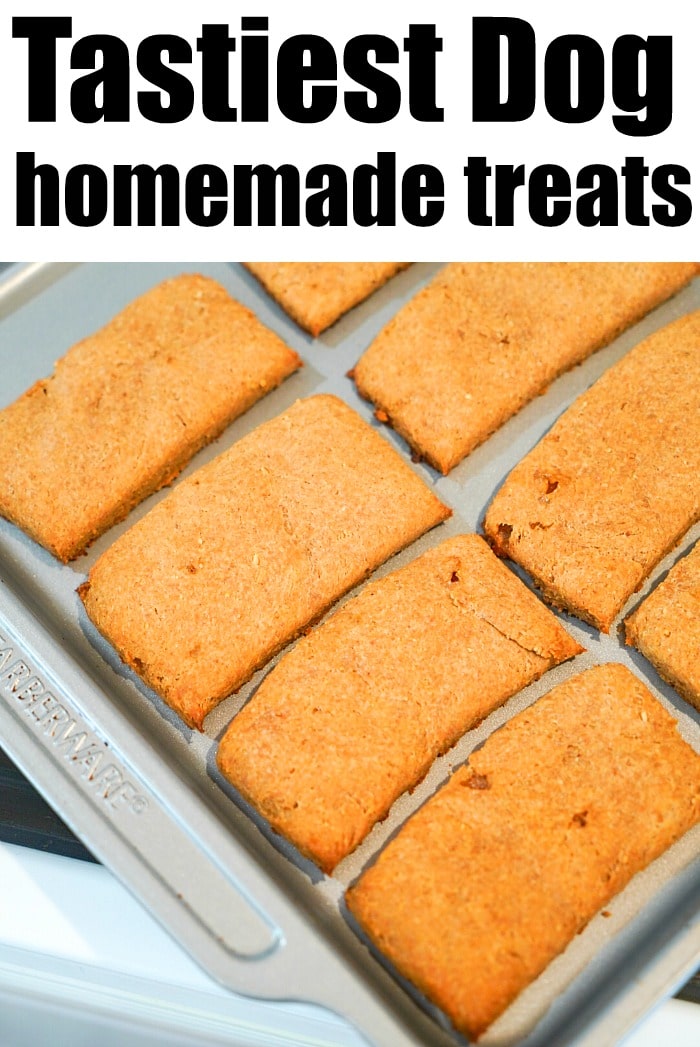 How to Prepare for a New Puppy
Now let's move on to what's important right?? Potty training!! If you have kids you'll remember this, and yes it is quite similar and a bit frustrating at the same time. Just remember, this day too shall end. What's the key to success?? BE CONSISTENT!
First off, grab a set of these potty bells and put them on the door you want them to exit out of in your house.

At first they won't understand what the heck these are. BUT start this from day one.
When (not if) they have an accident in the house, immediately pick them up, go to the door.
Shake the bells, open the door, put them outside and say "go potty". (oh yeah you'll need lots of paper towels around this time)

If they do go outside again when you say that, give them a small potty treat to reinforce that "you do this outside".

It took until she was about 4 months old to work. Then she'd put her to put her paw up to the bells. She'd hit them herself when she needed to go outside. It is pretty awesome when they finally figure this out for themselves!!
NOW we have a potty trained puppy. We can hear from upstairs that she needs to go out which is SO helpful.
What essentials are needed for a new puppy
Along these lines you will need some rolls of scented poop bags. Believe me, it's so worth it to get them already smelling good.
You can slide them into this leash attachment so you're set when you want to go on walks too.
What else could you pick up at your local pet store? Nail clippers are helpful. We didn't spend the money until she was about 4.5 months and her scratches got to be too much. If you're not comfortable doing this yourself (I'm not) you can take them to a pet store.
There is pet insurance out there if you're interested, but it is not something we'd invest in. Find a good vet by asking local friends who they use. Beyond that just love on them y'all!
Free New Puppy Printable