Take a peek at the washable Lorena Canals rugs offered and the one our family chose to liven up our redecorated living room! Brings new life to every room.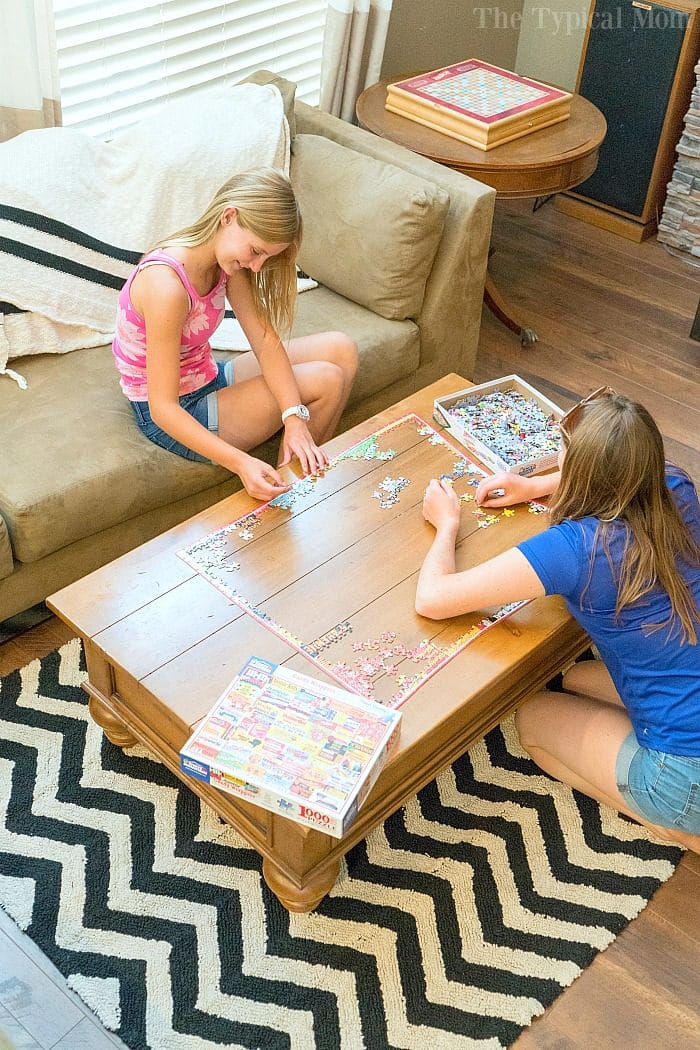 So we moved a few months ago and we are just about done unpacking and hanging all our pictures!! Cheers heard around the house. 😉 The last room that really needed a bit of a revamp was the living room. It was well….brown, brown, and brown. It needed a bit of jazzing up with some color and/or patterns and we found what we needed to bring more life into that room thanks to Lorena Canals who generously sponsored this post so we could share our finds with you.
Isn't this Lorena Canals rug fun??!!
If you haven't heard of this colorful company they sure do have some fun designs to spice up any room in your home.
I chose this zebra like pattern rug with a matching comfy blanket because I thought it went well with our style but they have just about everything for children's rooms and beyond.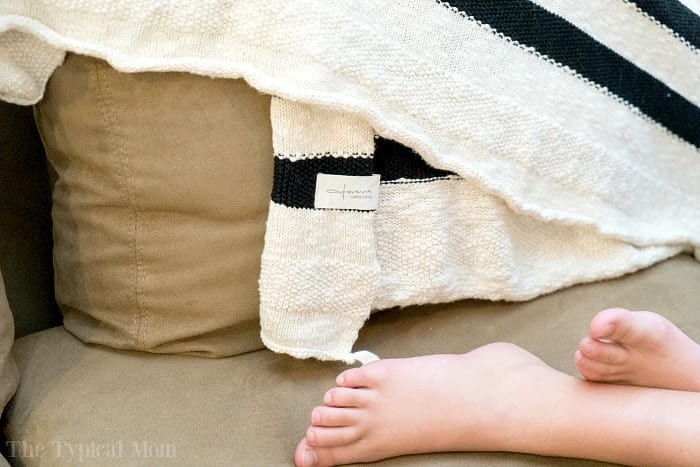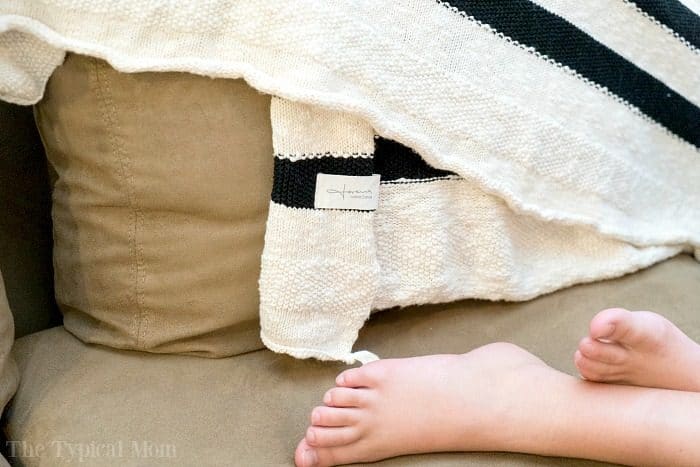 What differentiates this company from the rest…..they have washable rugs!!
Total game changer when you have kids right??
Yep….just pop them into your washing machine when there's a spill and problem solved.
For accessories they have coordinating blankets like you see here, pillows, woven baskets and other cute items to make your redecorated room complete.
It's amazing what a new rug will do to a room to bring it back to life!
If you're looking to redo a room in your home check out Lorena Canals rugs and accessories and see what would go with your theme! 😉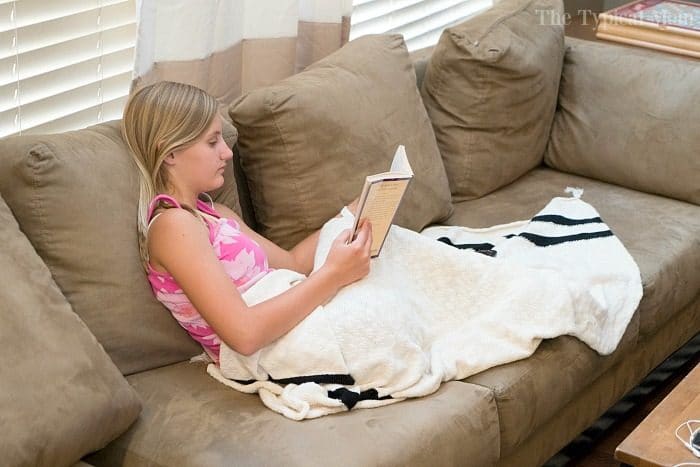 For more easy recipes, tips and free printables please LIKE The Typical Mom on Facebook and follow me on Pinterest! You can also sign up for my free weekly newsletter which is packed with goodies I know you'll love. 😉
Visit The Typical Mom's profile on Pinterest.