This post is brought to you courtesy of Hillshire Farm® but all the opinions and content are mine.
Have you ever tried making lettuce wraps, or even had one at a restaurant……me neither……before I made these Hawaiian lettuce wraps! Seriously, they are amazing! You wouldn't know it by looking at me (I couldn't get a tan if my life depended on it) but I was actually born in Hawaii and LOVE foods that remind me of my time there. Special thanks goes out to Hillshire® Farm for sponsoring this post so I could show you one of our favorite dinners. Check out this easy lettuce wrap recipe! 😉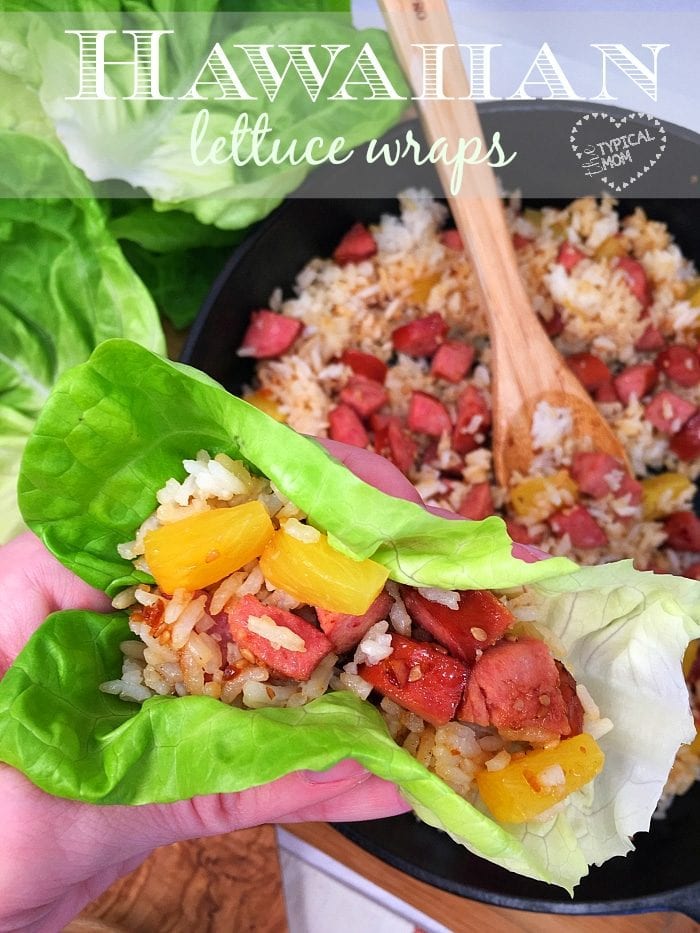 All you need are 4 ingredients, and the lettuce of course. It's a great combination of savory and sweet, and a healthy dinner idea too….even my kids love this one! Here is what you need to pick up at Target….I even have A CARTWHEEL OFFER for you so you can save a few pennies while you're at it (you can thank me later). 😉
You will need 1 Hillshire Farm® Meat Polska Kielbasa (or you can use one of their other varieties such as their Smoked Turkey Rope Sausage if you prefer), rice, 1 can chunk pineapple, and teriyaki sauce. I chose butter lettuce for the wrap but you could use cabbage leaves if you prefer as well….whatever makes your taste buds happy I say. lol
Start by putting about 1 1/2 c. of uncooked rice and 3 c. water into your rice cooker so that can get going. Then you will start your skillet dish (which will later be put into your lettuce pieces) by slicing your sausage into pieces like this. Then you will need about 1 cup of pineapple chunks. Straight out of the can they are a bit too big so cut them into quarters while you've got your cutting board out.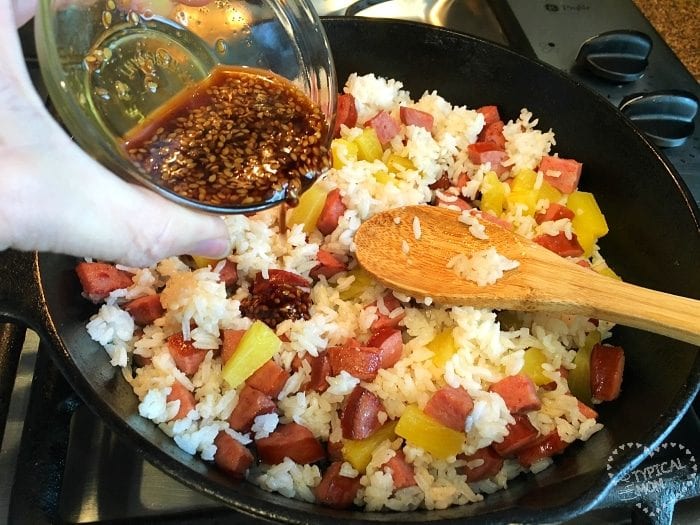 First put a bit of olive oil in your skillet, then add your cubed Hillshire Farm® sausage, let them get nice and brown like this to bring out the full flavor….so good! Then add your cup (or so) of pineapple and about 3 tbsp. of teriyaki sauce (but who's measuring right). Let it cook on low for just for a bit while you mix all of these ingredients together. Here's the Hawaiian lettuce wraps recipe to print out.
Hawaiian lettuce wraps
[mpprecipe-recipe:93]
Then get out your leaves of lettuce and fill them up! You can add an extra drizzle of teriyaki sauce now too. Super easy skillet meal and lettuce wrap recipe.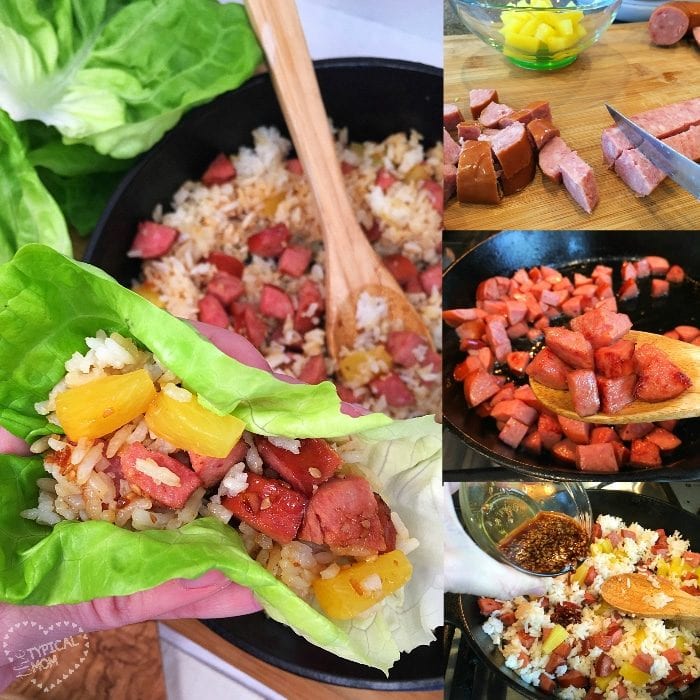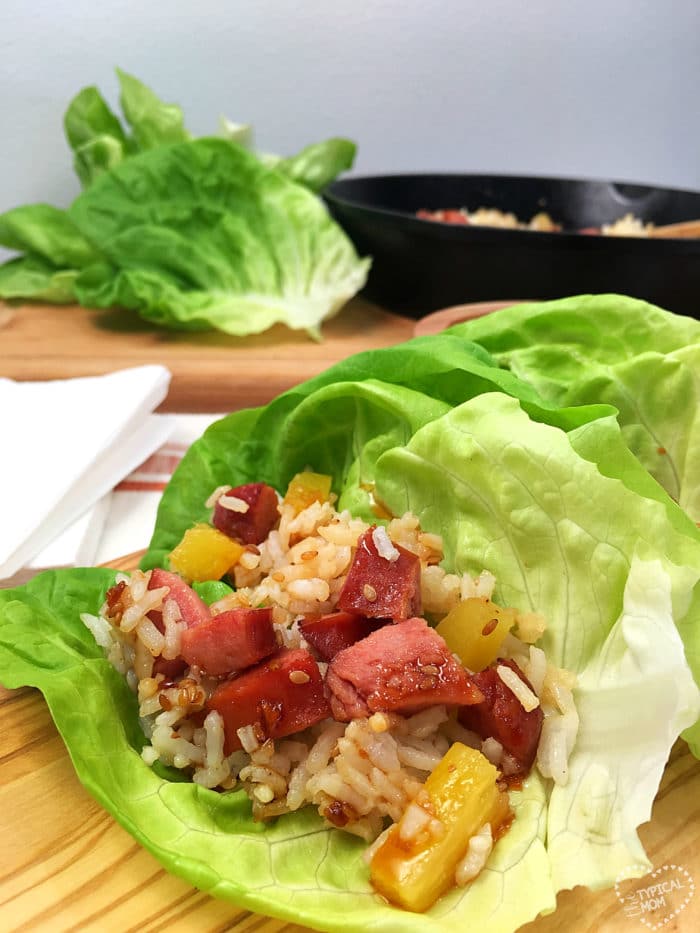 That's all to it when making these easy lettuce wraps…..Hawaiian style! What are you waiting for? GRAB YOUR CARTWHEEL OFFER for 20% off Hillshire® Farms sausages and you may have everything else you need at home, if not Super Target had all I needed.
Do you have another lettuce wrap recipe you love?? Let me know below, I'd love to try it!
This is a sponsored conversation written by me on behalf of Hillshire Farm®. The opinions and text are all mine.