Take a look at what Legoland Brick or Treat has to offer at Halloween time. Trick or treating and lots of fun events they only offer once a year. So fun!
So we've been lucky enough to visit Legoland many times to visit their CHIMA Waterpark, visit during Christmas for Snow Days and more but this year we got to visit for their Legoland Brick or Treat event! We hadn't been before so we were excited to see why everyone raved about how fun it was to visit during Halloween! Sponsored visit.
Now you can visit and find all this fun during October. On every Saturday until Halloween day, it is a great way to bring in the Fall season.
You get a map like this when you enter. There you can see all the candy corn markers where they pass out candy!!
We didn't bring our own bags. They were ready at our first stop to give the kids one so they could gather all their goodies along the way.
It was cute seeing characters dressed up all throughout the park. Like this talented guy playing music as we entered the park.
There was lots of fun music everywhere and the darker it got the more lights appeared throughout Legoland. Wrapping around trees and strung from one building to the other..perfect for Halloween.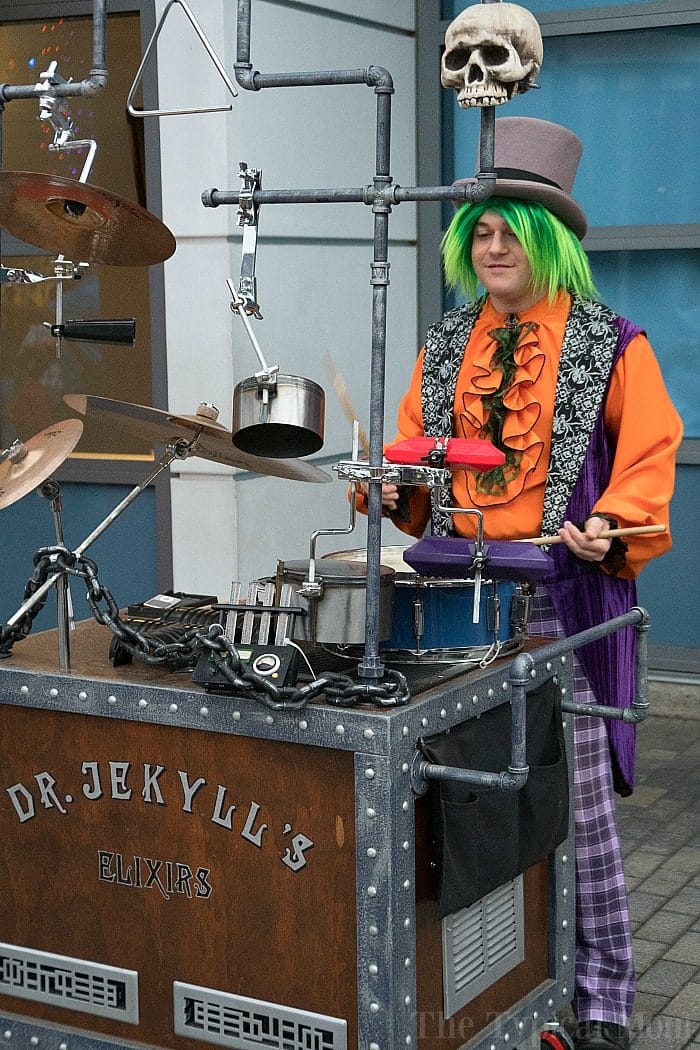 Of course they also had fun shows here and there that kids could participate in and were fun to watch.
Some of your favorite rides were transformed for the holiday like the boat ride that showcases some amazing Lego structures. Well that became the Ghost Cruise!!
A bit spooky, but not scary, it brought a Fall theme to it that was really cute. I was thrilled to see the rides were all open that night!
I wasn't so sure that the rides would be open since typically they close at 5ish and Legoland Brick or Treat didn't even start until 5pm.
They were all open and since you had to purchase a special ticket for this event it was less crowded and the kids went on ride after ride quickly…they loved it!
Spooky characters I said were throughout the park, like this fun couple! Everyone was up for a picture or two and the kids got a kick out of each one of them.
Of course they were busy gathering as much candy as they could in between going on ride after ride until the park finally closed at 9, the aquarium was open too!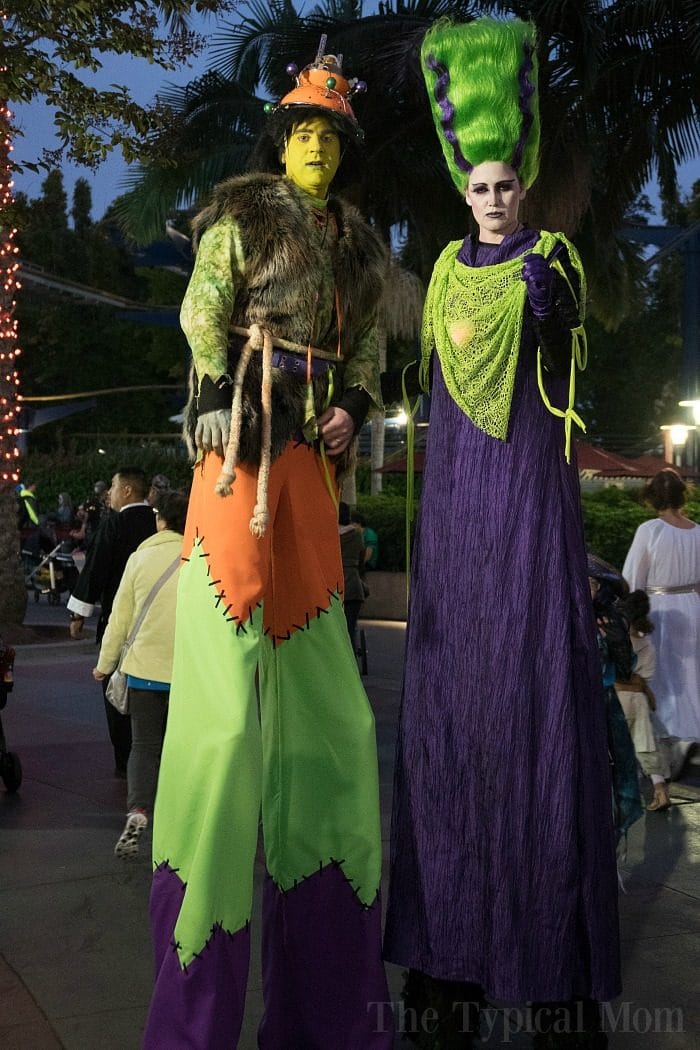 If you haven't visited Legoland Brick or Treat it is a great time of year to see something new and it's great for all ages.
Legoland always has fun events throughout the year but my kids said this was on the top of their list for the most fun they've had there this year!