Here are a few ways when you're keeping kids busy at restaurants so you can enjoy your meal too. Great tips on busy box ideas for kids at restaurants.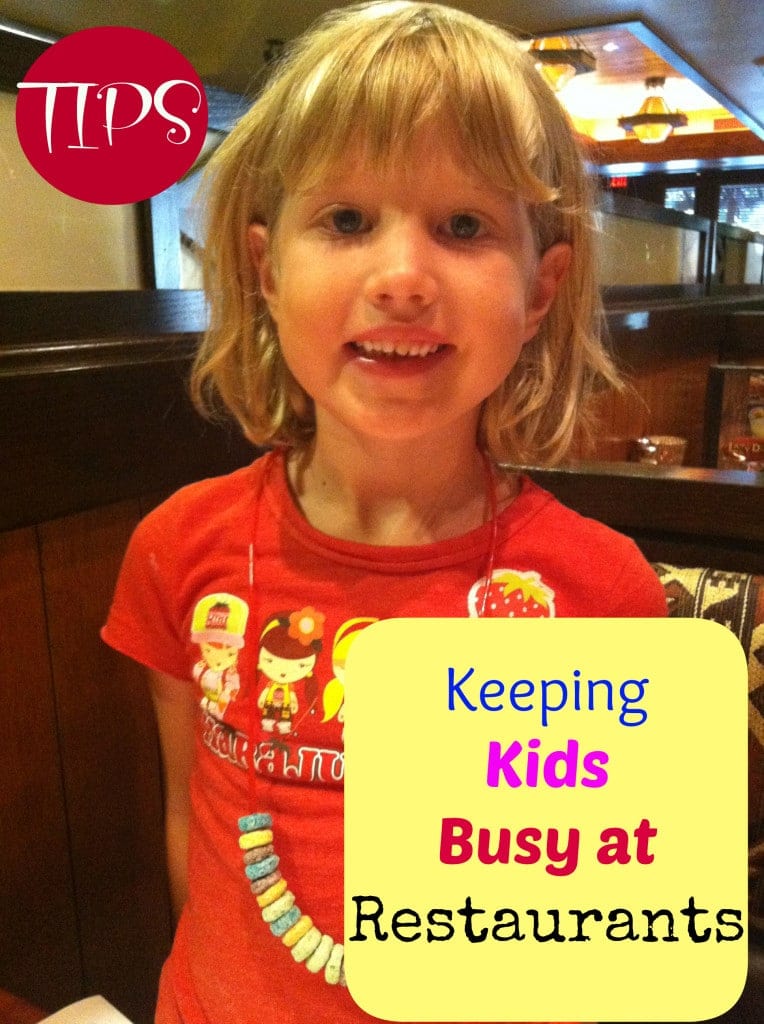 Going out to eat is great! You don't have to cook, clean, you can sit back and relax while having great conversations with your friends and/or spouse. When you have kids though it changes the whole game. You're all about keeping kids busy at restaurants!!
Relaxation goes out the window and is replaced with frantic "give them something to keep them busy", and conversation is no longer about what happened during your day but centers upon who's turn it is to play tic tac toe using a napkin and a pen you borrowed from the waitress. You know it's true!!
It took me a few kids, but when I had my third and we were officially outnumbered I came up with some crafty ways to keep the kids busy when we went out that changed our lives and brought us back together with conversations and relaxing times together. Here are a few ways we are keeping kids busy at restaurants when we go out!
You should always take advantage of when kids eat free. My #1 tip!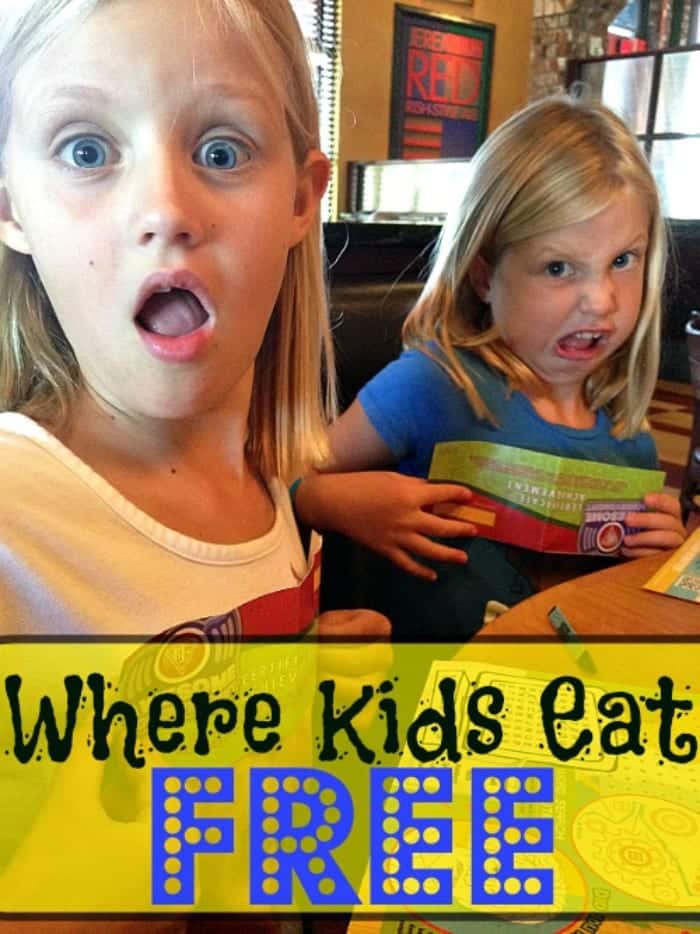 #1 – In a snack size ziploc (one for each child) put a handful of fruit loops or cheerios and either a piece of lanyard (at craft store) or a thin piece of licorice. When they get antsy allow them to create a necklace like the one my little one is wearing in the picture above.
Even boys get a kick out of this! This isn't something you can keep in your purse at all times and whip out since the cereal would get smashed but make a few and keep them in a cupboard so they are ready to go and grab them on your way out!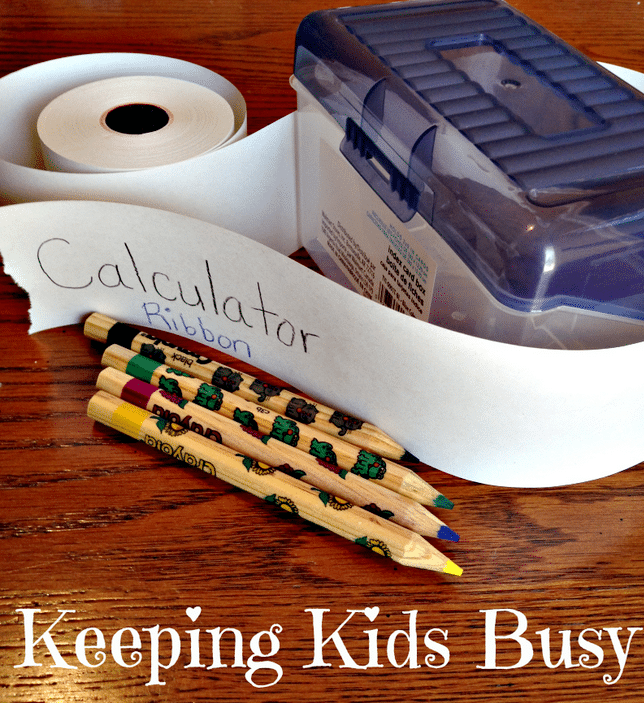 #2 – Save the baby wipe containers you usually throw out. These are perfect to keep crayons, pens, colored pencils, stickers and a small notepad. Make one up and keep ready for each child so they are easy to grab too. The first time they can decorate it with stickers and make it their own, from then on you can have them grab their "busy box" to take with them.
I keep one in the car at all times (without the crayons since they would melt) with colored pencils, ball point pens and a few of those cheap 3×5 spiral notebooks (1 per child) so if we are on the go I can grab it and have a "just in case box" with us. You can see one of them below here.
#3 – Keep a just in case baggie of things in your purse. After Halloween I found in the candy section bags of crayons (4 crayons sealed together as seen in the pic. here) that were 90% off since they were intended to be handed out in Oct. but didn't sell. Similar to those they give kids in restaurants, I snagged a few bags of these wrapped crayons and kept 1 set per child in my purse.
Many times I pulled those out when we were at a fast food place in order to keep them busy when they were done, and we obviously weren't.
Paper wasn't an issue since I could just flip over the sheet covering the tray, but having something on hand (and I seriously only paid maybe $1 for the bag of 20 wrapped sets of 4 crayons in ea. pkg.) made our visit pleasant. 😉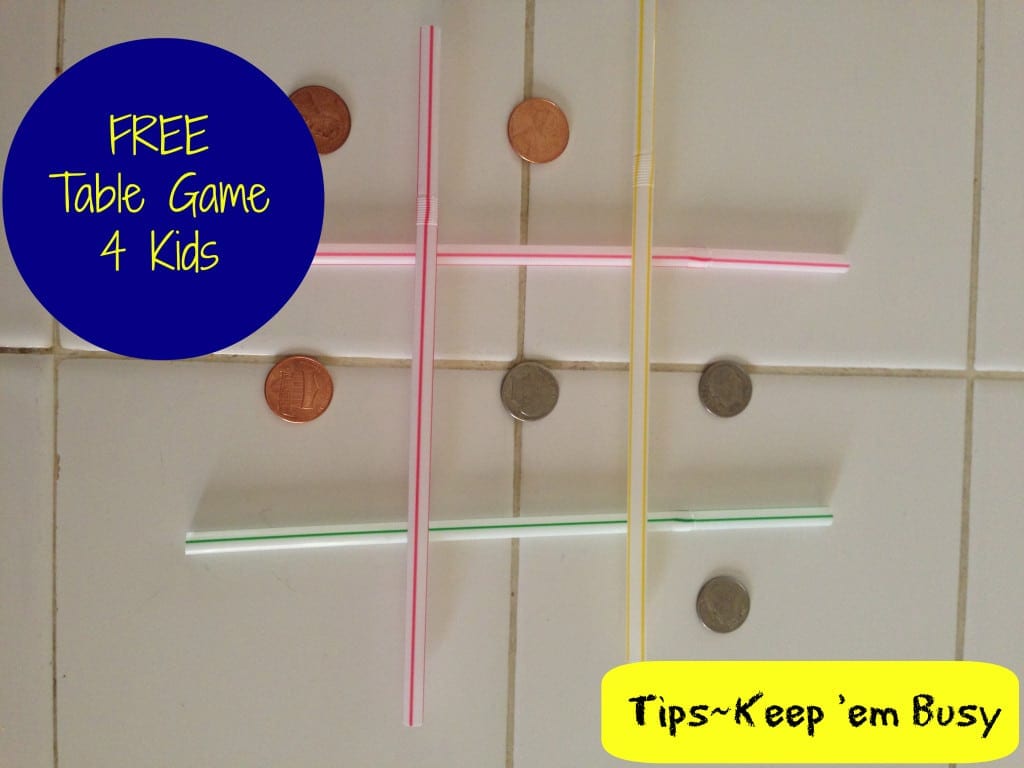 #4 – Use what is handy and on the table when you get to the restaurant. Ask the waitress for a few straws when they get antsy. Make a tic tac toe board using four straws to create a # and use salt and pepper shakers for your markers (you can usually snag a few extras), or one person uses pennies and the other uses nickels out of your purse. Seriously, they will think this is the best and it works well in a pinch!
I have some more busy box ideas here to enjoy as well!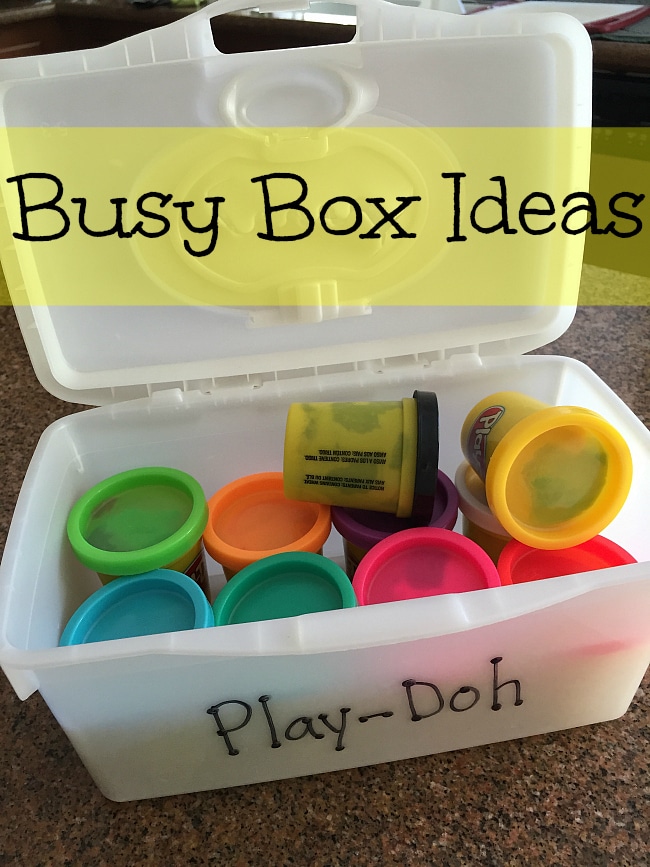 *** Here is a list of Where Kids Eat Free in town as well for you to enjoy….use both and you'll really enjoy yourself, and so will your wallet!!
Buca di Beppo is a great one if you have little ones.