How to cook organ meat like pork, chicken, deer or beef liver. We will share how to cook chicken gizzards perfectly into crispy bites in the air fryer or stovetop. Ox tail is great, an easy beef heart recipe is one you have to try as well as cooked tongue with onions + sweetbreads all explained here!
We are going to talk all about cooking organ meat here today. Let's cover every single one so you can try them all and decide which is your favorite. Hate waste? Us too! With these instructions you can eat every piece inside the animal. (affiliate links present)
Best Way to Eat Organ Meat
You're going to want to soak many pieces in milk first and then cook it with other flavorful items. Most common is onions and bacon which make it taste amazing.
Let's start with where to buy organ meat where you live. Start at your butcher. You may be surprised to know that most grocery stores will order just about any piece you want if you just ask.
I did this later in the year when I wanted to cook turkey necks. Didn't see them but it was no problem when asked. It took a few days but was called when they came in and now I know!
Another location is your local butcher shop. Not the one inside the grocery store but one that only sells meat. Most of these places butcher on site and either have their own farm or buy from local farmers.
This is the best place to find SUPER fresh high quality pieces. Most offer organic, grass fed, free range meats of all kinds. Prices seem to be even better too.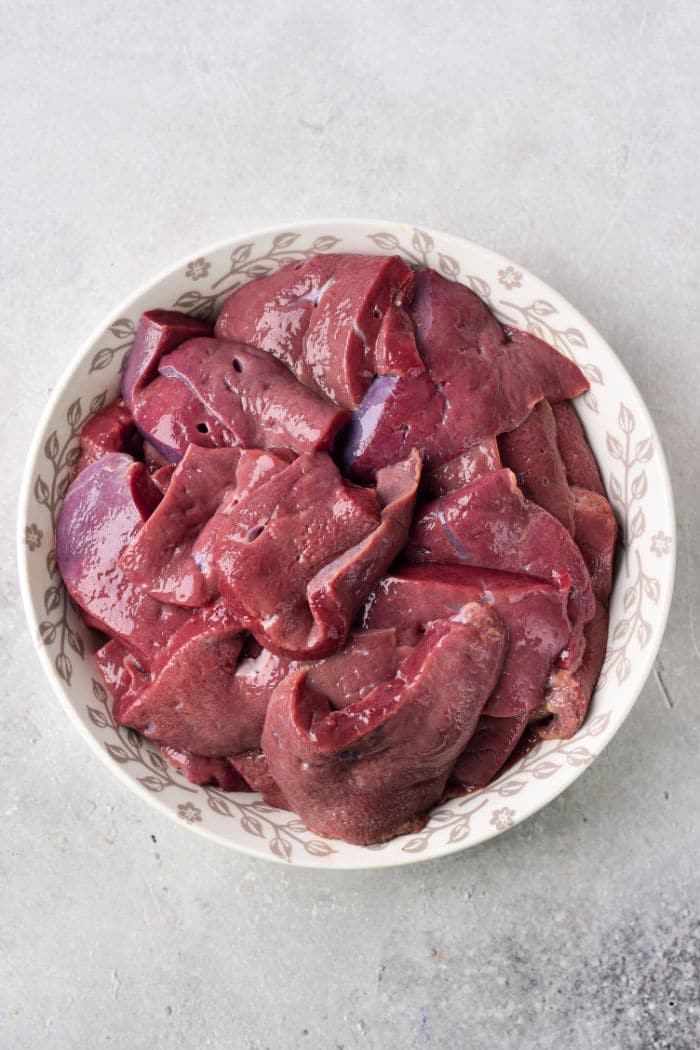 How to Cook Liver
Let's start with the most common "inner" that people think of when they think of animal organ meats to eat. The one you have probably tried to make or eaten at a restaurant would be from a cow, but there are others. I think the best way is to saute any of these, with caramelized onions in a pan on the stove.
We do have directions for Instant Pot liver and onions here too though if you want to go that direction. The biggest difference between the two is the texture. To me you really want a bit of texture or crisp on the outside, under pressure you won't get that but that is up to you. We have directions on;
How to cook chicken liver with onions here
If it is hunting season you may need to know how to cook deer liver
Pork liver is actually really tasty and so so cheap to buy
With all of them the steps are pretty much the same, seriously. You'll want to soak in milk or buttermilk first for a good hour. This will get rid of the metallic flavor that is unappetizing, not so much that you can't taste the meat but it is toned down.
How to Cook Beef Kidney
So this is one thing that we do not cook. It is a bit controversial when it comes to whether it is healthy to consumer or not with doctors.
We had relatives with health issues and they were told to not, so we don't either. Reason being is it is what siphons all toxins out of the blood and stores them inside. To eat it would mean you are potentially consuming those.
With that said we believe to each their own and it is high in protein and antioxidants. I found a good recipe with kidneys here you can follow if you do choose to make that part of your dinner.
How often should you eat organ meat?
They aren't things you should eat on a daily basis, in moderation is best. So no more than 6 to 8 ounces of liver per week, plus another 6 to 8 ounces of mussels, clams, oysters, heart, or other organ meats a week are said to be safe to consume.
What animal organs do humans eat?
Liver, kidney, sweetbreads, tripe, heart, tongue from a cow, brains and ox tails are wonderful when cooked properly. We will share all the methods here so you can try each one and see which is your favorite.
What is the healthiest organ meat to eat?
According to medical research liver is said to be the most nutrient dense healthiest animal organ to eat. Said to reduce inflammation, with a high level of vitamin A and super high in protein you can cook chicken, pork, deer and beef liver.
What is the best organ meat to cook?
Heart is what is said to be the tastiest. A large piece that needs a bit of time to get tender it has a rich flavor, high in protein and iron too. It can be sliced, diced and made into stew or fried with onions.
We share how to cook beef heart here for you. It is a tough muscle meat to begin with so take your time and don't rush it. When cooked properly it has an amazing flavor when sliced and can be served sauteed with seasonings or made into a stew.
Organ Meat for Dogs
What organ meat is good for dogs? Vets agree that it is safe and healthy for them to consume some, cooked without seasonings occasionally. The best ones for pooches would be chicken gizzards, hearts and diced up livers from chicken, duck or turkey.
What you need to remember when it comes to homemade dog food is that you should skip the seasonings, especially salt. They will actually appreciate all the natural flavors and sodium isn't great for them so leave it out. Instead dice it up into small bite size pieces and cook until you reach a safe internal meat temperatures. Then allow to cool completely, never give it to them hot.
Do NOT cook any types of organ meat for them with onions as you would for yourself either. Those are toxic for dogs. If you have leftovers from your meal the other day but cooked it with them I would not share those with them either just to be safe.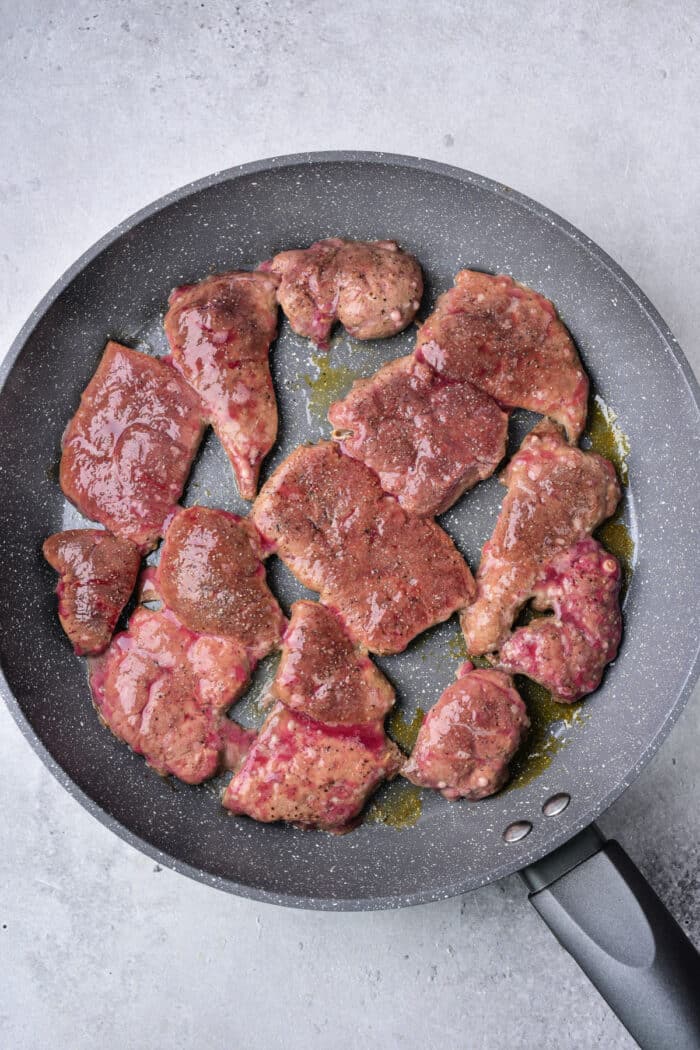 Best Organ Meat Recipes
You really should eat any of these in moderation. With that said we have information on how long you can freeze meat here, with a printable chart and all.
When you do find what you like, just cook the amount you are going to eat that day. Cut the rest into meal size portions and wrap properly to store in your freezer for later. Here are a few ways to
With any of them you can brown the outsides and throw it in with other ingredients to make a thick and rich organ meat stew. Add carrots, potatoes and broth to make on the stove or pressure cooker.
If you love crispy, like us, you can dice into bite-size pieces and bread to make things like air fryer chicken gizzards or use another piece to do the same thing.
Want to know how to cook bone marrow to tender? We've got it!
We are creating an amazing beef tongue recipe as we speak and will link when done here!
Ox tails are wonderful too, seasoned with salt and black pepper made into a stew or soup.
With any of the meats listed you can always slice or finely chop, soak in milk, dry, toss with olive oil and seasonings and pan fry or air fry until cooked!
Another fellow blogger created a recipe with sweetbreads here that you can use. Once again sauteed with other items like fava beans in this case with salt and pepper to get a rich flavor throughout the dish that = yum.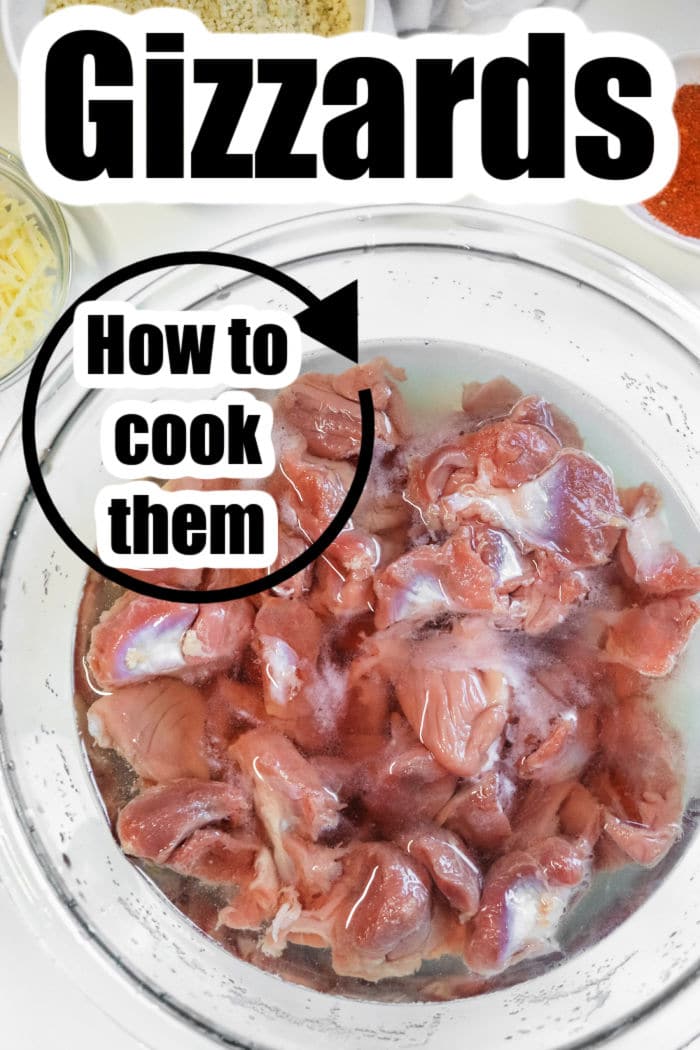 Organ Meat Benefits
I hope we have discussed nose to tail all the pieces you were interested in trying. From how to cook cow tongue to lamb, deer, pork you should try each one. They all have their own unique flavor.
You can download and print the health benefits for organ meat nutrition here that you see at the top of this post. It will remind you of the benefits of each one. Then you can come back here and decide which one you would like to try next.
Want to see a few of my favorite things that I am totally obsessed with?? Take a peek and see how many you might already have…twinsies!
Looking for more easy family recipes and tips? LIKE The Typical Mom Facebook page?
Then sign up for my free newsletter, and follow me on Pinterest! 😉
***** If you LOVED this recipe give it 5 Stars below and let everyone know what you thought about it. 😉
How to Cook Organ Meat
This is how to cook organ meat perfectly on stove in a pan or in a pressure cooker! From liver to heart, gizzards, tongue, kidney, to heart.
Instructions
Rinse pieces, blot dry with paper towels and place liver into a bowl filled with milk. Leave it for half an hour or an hour in the refrigerator. Remove and dry each piece with paper towels.

Heat the pan over medium heat, season with seasonings on both sides of liver pieces and fry pieces in oil for 5 minutes on one side. If the pieces are thin, then you can fry for 3-4 minutes. Flip over and fry the liver for another 4 minutes.

While the liver is frying, melt the butter in another pan and start frying the onions. Turn on low heat and stir. After 5 minutes, add sugar and mix, fry for another 3 minutes or until caramelized.

Add chopped bacon, stir and fry for another 3 minutes. Transfer the fried liver to a plate with bacon/onion mixture on top and enjoy.
Nutrition Facts
How to Cook Organ Meat
Amount Per Serving (1 oz)
Calories 337
Calories from Fat 198
% Daily Value*
Fat 22g34%
Cholesterol 334mg111%
Sodium 514mg22%
Potassium 434mg12%
Carbohydrates 8g3%
Protein 26g52%
Vitamin A 19301IU386%
Vitamin C 4mg5%
Calcium 16mg2%
Iron 6mg33%
* Percent Daily Values are based on a 2000 calorie diet.