I found where to create custom printed gifts online and they have a unique selection of products! Holiday gifting just became easier and more personalized.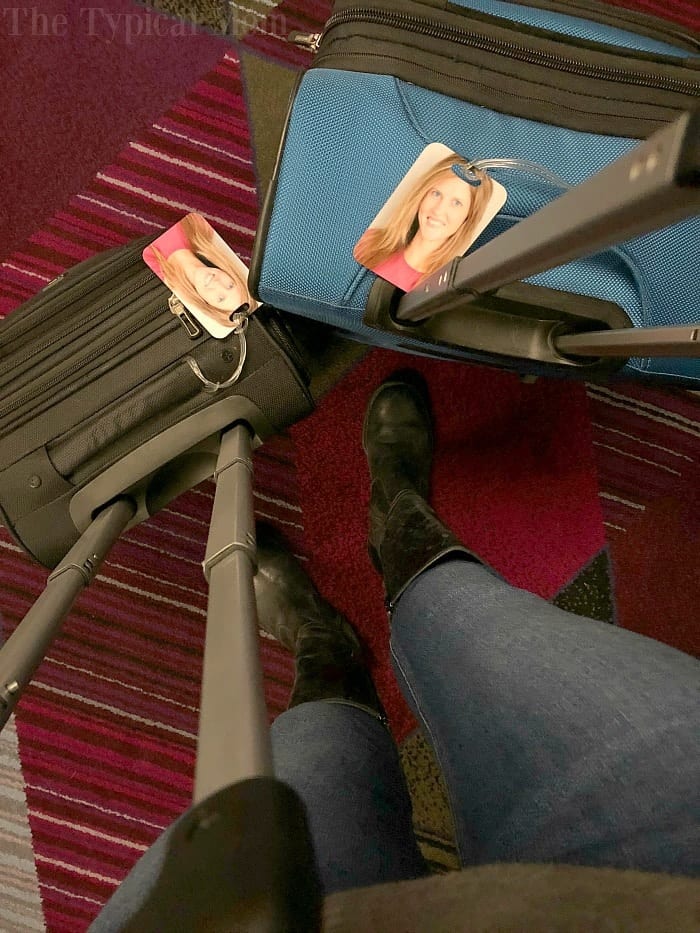 Ok so I am a little bit obsessed with personalized gifts, always have been! Maybe it's because as a child I could NEVER find anything with my name on it. Perhaps it's the look on someone's face when they open my gift that is covered with their favorite photos. Either way I LOVE finding unique customized gifts.
If you travel a lot like I do you know what I mean when I say it's tough spotting your bag at baggage claim amongst all the other black suitcases. I found these custom luggage tags and seriously got compliment after compliment on my first trip with them!
From someone at the airport to a gal in the hotel I was staying in they all said how cute they were and what a smart idea it was. I agree! You can totally spot your bag from a mile away with these custom printed luggage tags. That way there is no question it is yours in case it gets lost.
THIS is one of my favorite personalized gifts! This is the first time I have seen a customized pillow where you can upload one photo to each side. Or one to one side and multiple photos to the other side like I did here. The throw pillows are well made, photos are quite clear, and it is something especially grandmas just love!!
I always order personalized holiday cards. This year ours turned out great! I always try to order them mid Nov. so I get them by the end of the month. That way I get plenty of time to write the addresses in and get them in the mail sometime in December for delivery.
I chose the foil stamped cards this year but they have a large selection to choose from. This one has a spot on the back where I added another picture of just the girls as well as their names and ages for this year.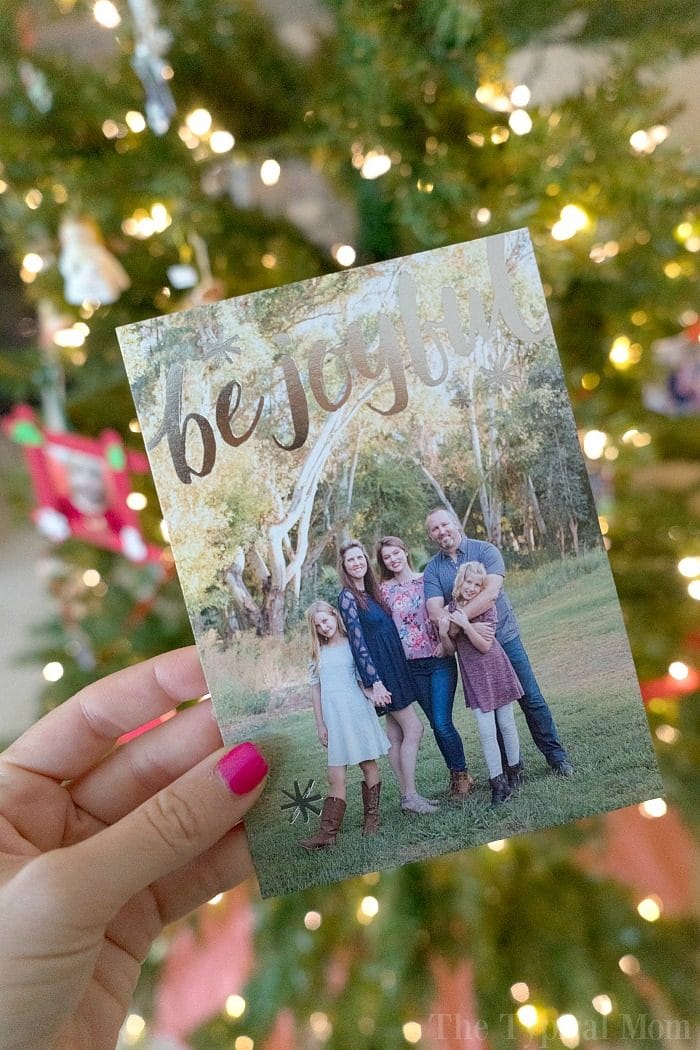 While I was online ordering those I remembered I hadn't created a canvas print yet for our family pictures last year. Yes we are taking ours for this year in 2 days so I guess it's about time to catch up….lol. I don't have any artwork in my home you see, canvas prints are my art work.
My walls are filled with them, at least one like this each and every year. It is a fabulous way to decorate your home. You should get in your family pictures too, there is no excuse.The kids love looking at them and they remind me just how fast time is flying with my 3 "babies"!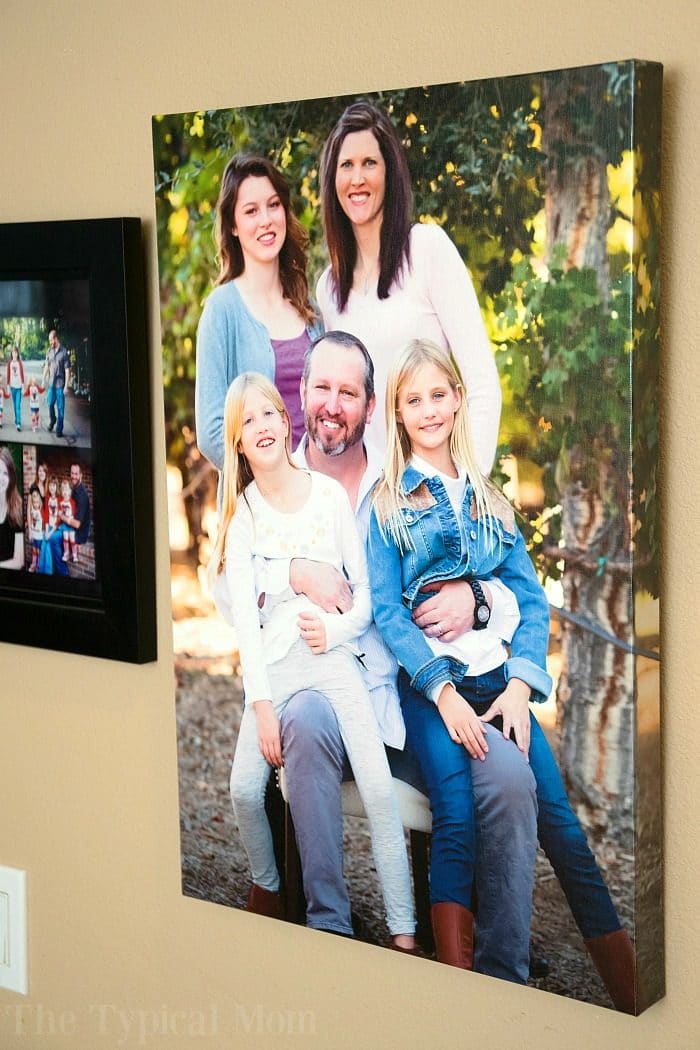 National Photo Lab is where to create custom printed gifts for relatives or for yourself!