Best way to bake a ham ever!! Super easy step by step directions to make a moist ham and delicious glaze for Easter, Christmas, or any time during the year.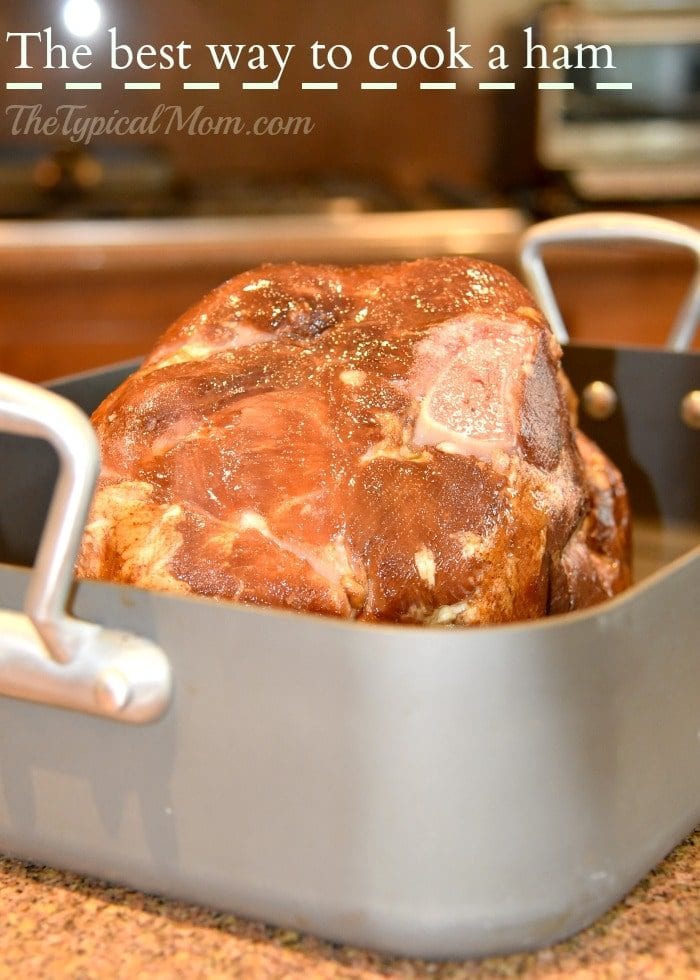 If you've never cooked an Easter or Christmas dinner yourself you might be wondering what the best way to bake a ham would be. I was when I cooked my first big meal! Now that I have it down pat and realized just how easy cooking a ham was. We actually make one a few times a year.
How to Bake a Ham
It is pretty inexpensive for the amount of food you get and I've come up with some great leftover ham recipes so we can have meals for a good week using just one half ham, let me show you how easy it is.
If you've followed The Typical Mom blog for any length of time you know I am all about easy when it comes to cooking. Let's be honest we don't have a lot of time when you have a few kids and/or work too.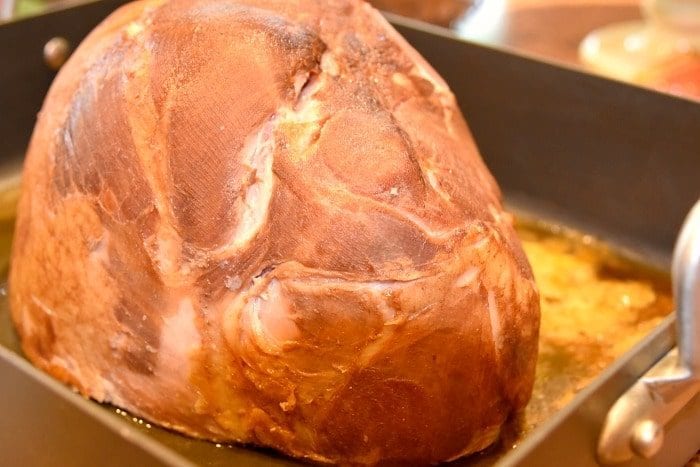 Luckily the best way to bake a ham only takes about 30 minutes for a ham this size (about 3 lbs., that is precooked). So if you're cooking a big meal you can really focus on the sides that are more labor intensive. Then you'll know the ham won't take much time at all.
Let me know what you think after you make this simple baked ham glaze.
I would make the glaze first using this recipe and set it aside. Use a deep pan like this roasting pan I have here. You really want your ham to be surrounded by delicious juices and be able to baste it without worry so a deep pan like this one is ideal. Now just follow these steps:
Best way to bake a ham
Mix together your ingredients for this easy baked ham glaze
Unwrap your ham
Place the cut side down into your baking dish or roasting pan
Cover with aluminum foil
Bake at 350 for 10 minutes per pound
Baste with juices at bottom of the pan every 15 minutes or so
Make this ham glaze and pour over the top
Enjoy your baked ham!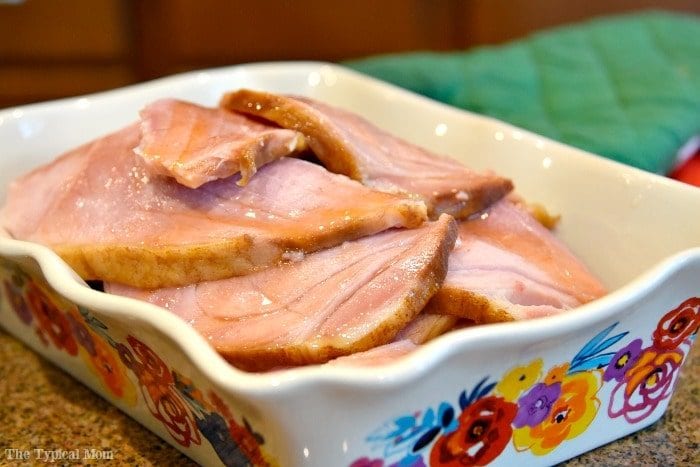 Oven Baked Ham
Super easy right??!! I know. Like I said I am all about easy, and love a hearty meal that will last us a few days and is inexpensive as well.
A baked ham covers all those areas and we all love it! So whether you're cooking Christmas or Easter dinner or just want to bake a crockpot ham too the year these are the best ways to bake a ham as far as I am concerned. Serve it in a cute serving dish and you're done. Let me know what you think!