Everything is better with bacon right…..well of course it is! When you have a get together, football party, or you are thinking of appetizers for the holidays I always think bacon!! Here is a great bacon bites recipe that is easy to make and has a great sweet n savory flavor that even kids go wild for.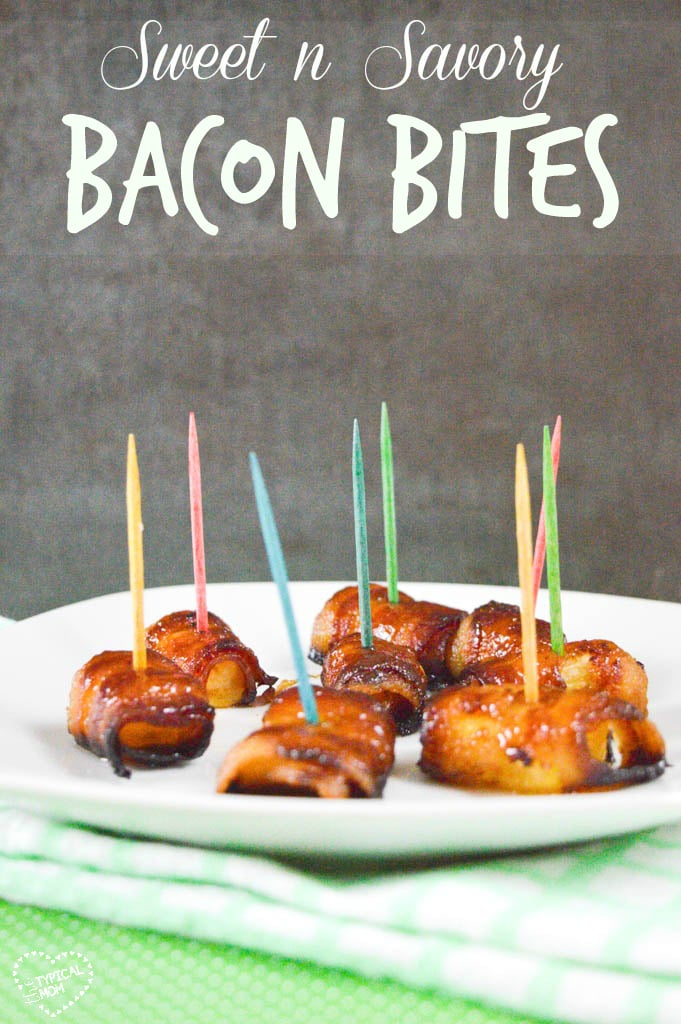 They not only taste devine but look pretty too. You only need 4 ingredients to make these bacon bombs I call them. You will need bbq sauce, grape jelly (really!), pineapple chunks, and bacon. You can use fresh pineapple and cut into chunks which is heavenly or just use the canned version which is totally fine. I like the maple flavored bacon personally but choose whichever you like as far as that goes.
First start by spraying your baking sheet (aff. link), then preheat your oven to 350 degrees. Place a slice of bacon down and roll the piece of pineapple up into it. Put a toothpick in if you desire or wait until they are cooked and put them on the side. Do as many as you want or until the pan is full.
Mix your sauce together which is just 1 tbs. barbeque sauce and 1 tbs. grape jelly. If you want lots of sauce just use this same ratio of 1 to 1 bbq sauce and jelly. Put a spoonful of sauce over each bacon bite and cook them for about 40 minutes or until bacon is cooked and kinda' crispy like these. Once they are done you can serve more sauce on the side for dipping if you want….warm it first and it is the best bacon appetizer ever! Here is another bacon bite recipe using small cocktail sausages that is to die for as well!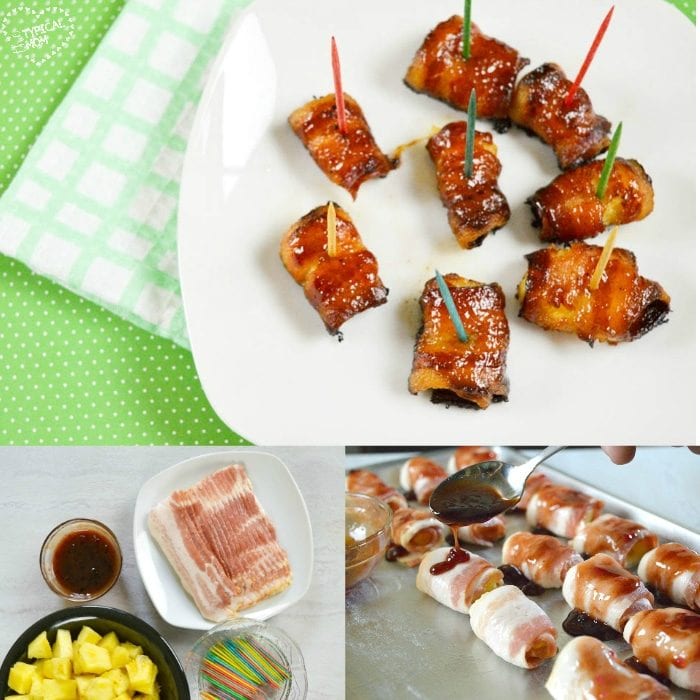 For more easy recipes and crafts please LIKE The Typical Mom on Facebook, sign up for my newsletter, and follow me on Pinterest!