Albertsons on Broadway in Boise is having lots of fun events and in store trick or treating the night before Halloween as well! Can't wait to see you there.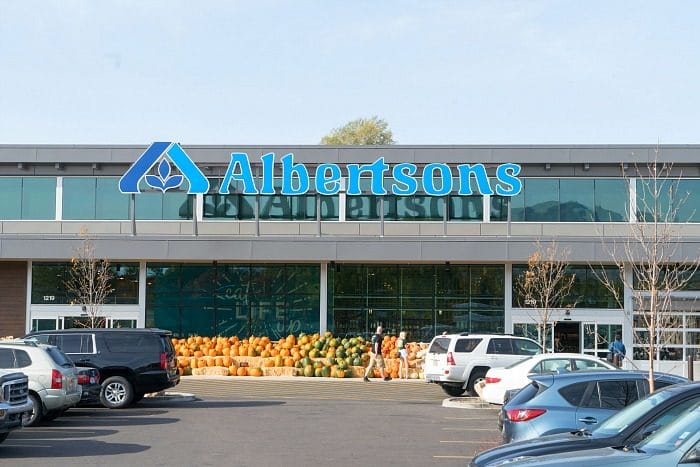 Have you visited Albertsons on Broadway in Boise yet??!! It's totally renovated and like nothing you've ever seen. Besides the fact that it is gorgeous inside, they have lots of special events going on for every season and I'm here to share what's going on in October with you! Special thanks goes out to Albertsons for sponsoring this post so we could share their newest events with all of you. 😉
Have you seen those Freaky Fruits before in the Albertsons on Broadway produce section??!!
You can come check out the spine-tingling surprises in their fruit display, in the produce market.
This event is going on during the week (October 26th-28th)
Fun live demos are happening on Friday from 4 pm – 7 pm and Sunday from 1 pm – 4pm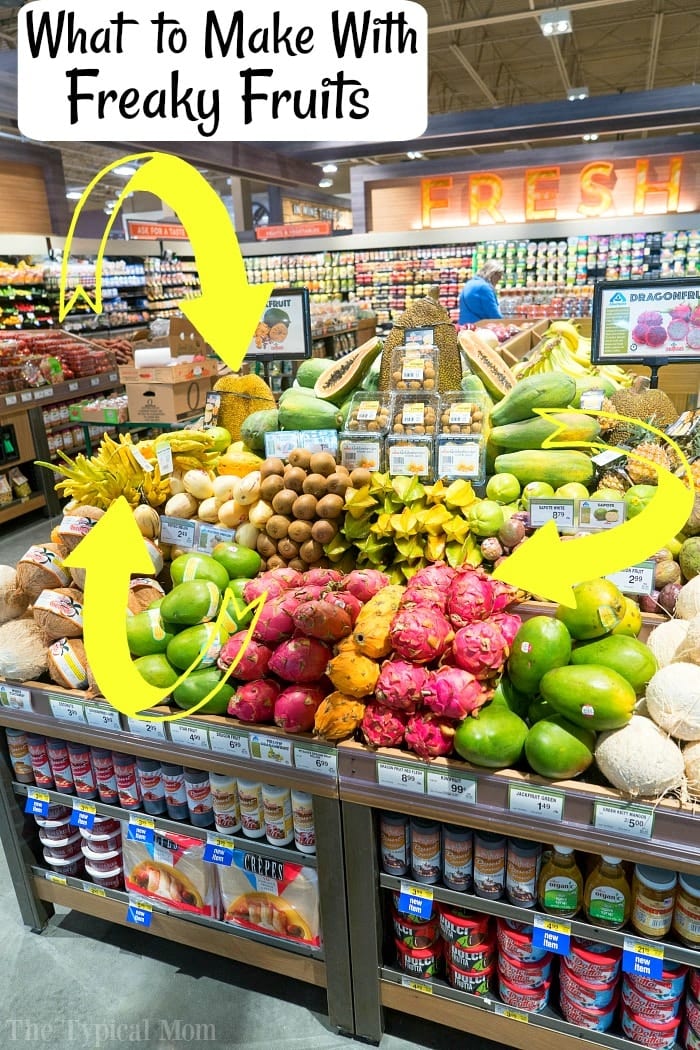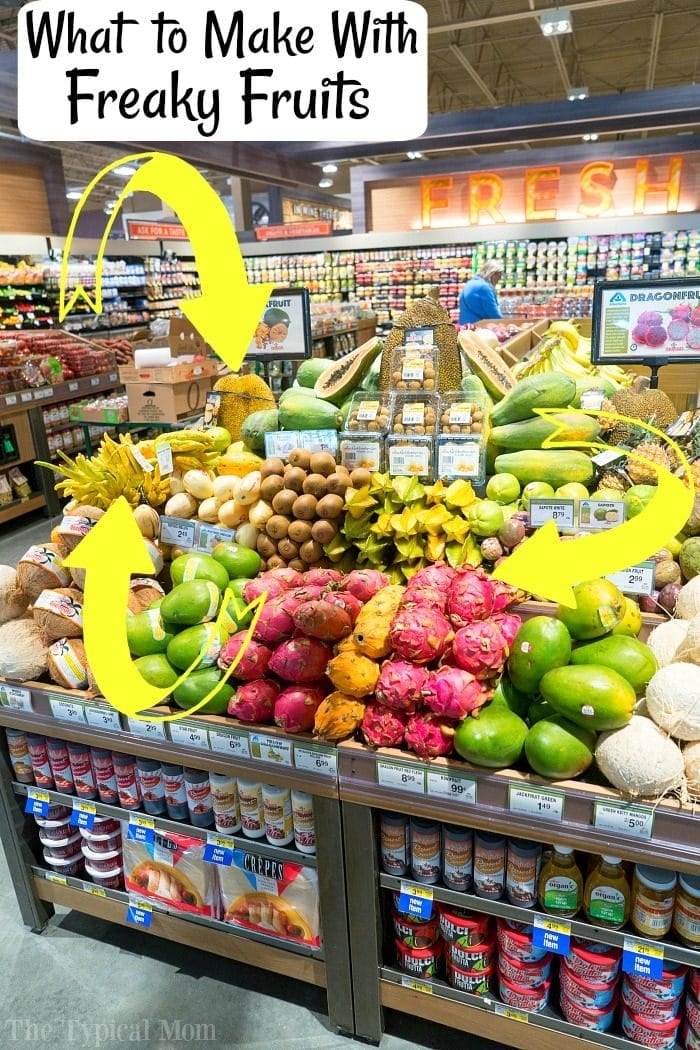 If you've never brought home fruits like these it's a fun way to get your family to try something new! I bought a slice of jackfruit once and brought it home just because it looked so interesting. We ALL were surprised at how much we liked it!
I honestly had no idea what to expect when I bit into a piece and it was nothing like I imagined, but better….who knew!!
I have always wanted to make a dessert with something fun like this one….. it was fun for my girls and I to brainstorm recipe ideas when we were looking at all the fun shapes and sizes there.
Look at the creepy and silly creations they made with the freaky fruits on display! They offer up cards showing you how to make these creations at home too which is super fun. I got to watch them make what you see here and it looked simple enough…and a fun Halloween activity to do with your kids in the kitchen. Get them involved I say and pick up a few items from their produce department to make a few Halloween recipes for kids this year!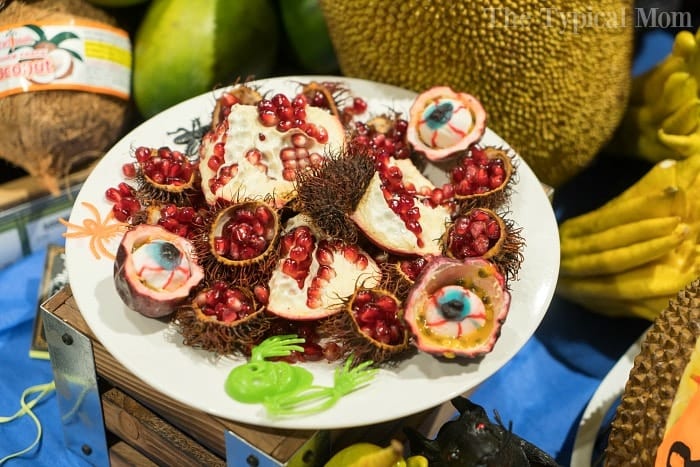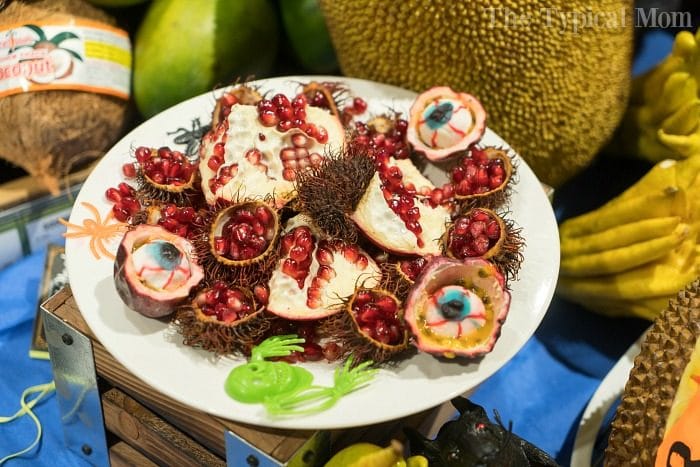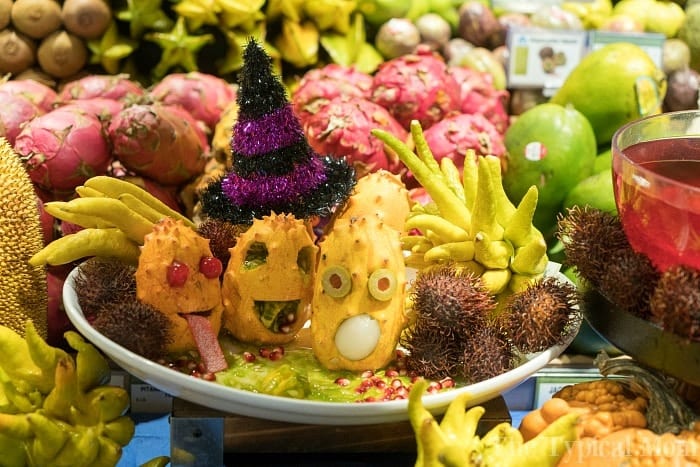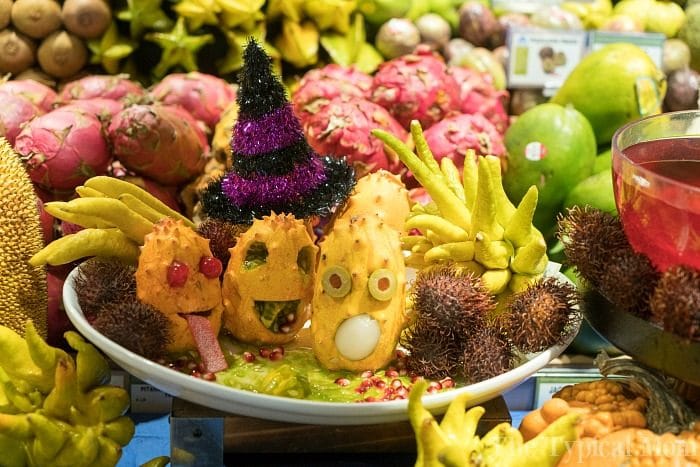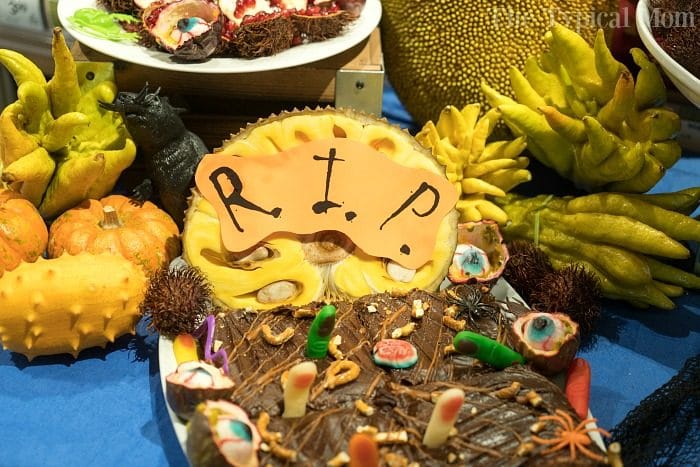 Now this is really fun!! Albertsons on Broadway is hosting an in-store trick or treating event!
Plan to do your weekly shopping on 10/30 from 4-7pm so your kids can get a jump start in collecting their Halloween loot right inside the grocery store!
They will definitely have a blast and give them an additional day of wearing their costume.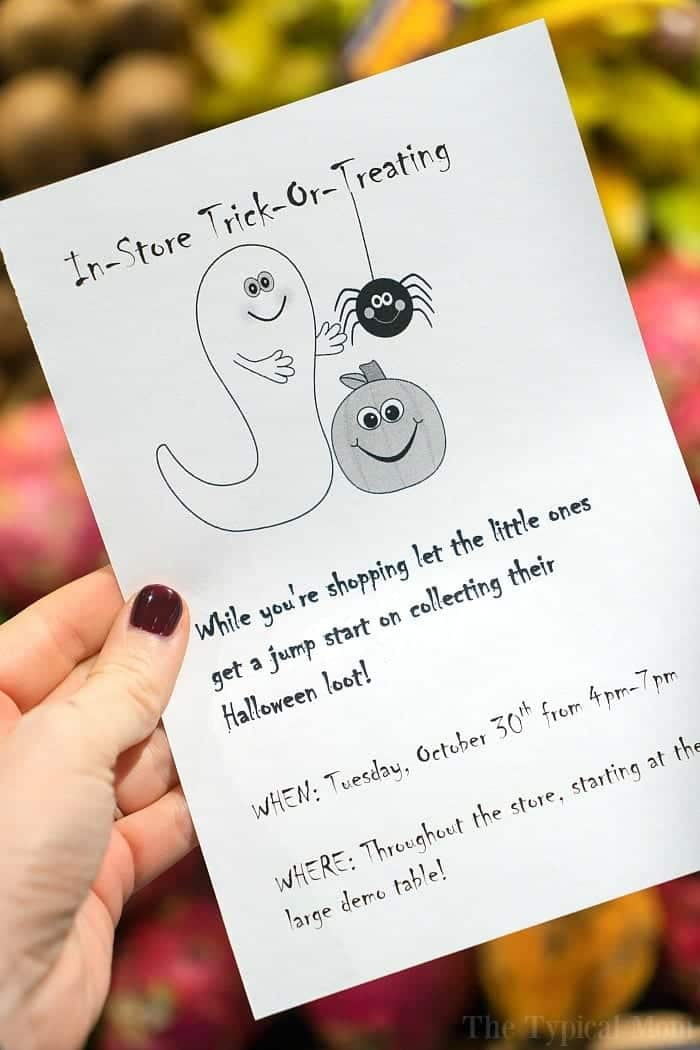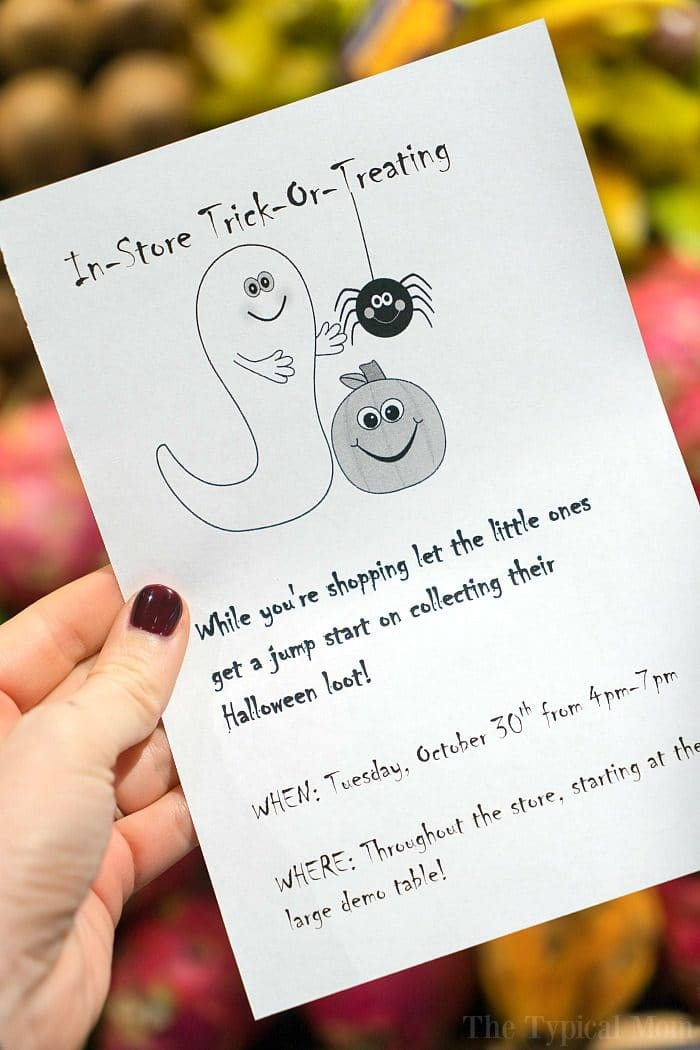 Let's move on to Got Guts??!! It's a Microbiome Makeover….what does that mean you may ask!
You can join in-store RN, Molly, for a fun workshop on gut friendly fermented foods and sprouts that will help you reach optimal health.
The event is not ticketed, but it would be best if you registered online here.
Event will be located in the Broadway on the Rocks restaurant inside Albertsons on Broadway.
Date: Thursday 10/25, Time: 5-6pm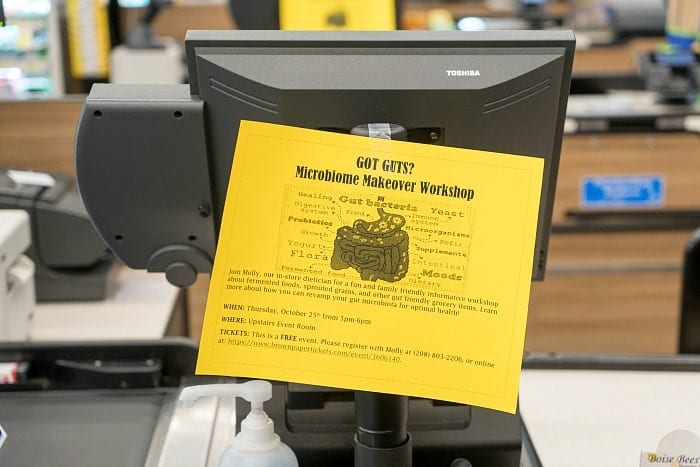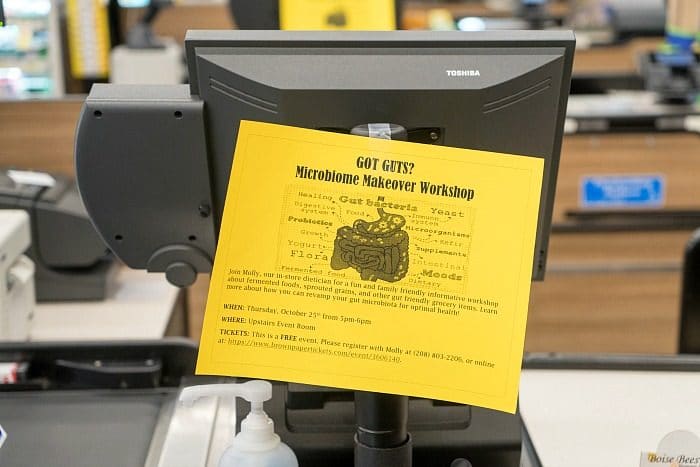 More special October events happening at Albertsons on Broadway!
Bakery – made in store, scratch-baked artisan breads, pastries, pies & desserts

Made in store iced sugar cookies – celebrate game days and Halloween parties with delicious iced sugar cookies made from scratch
Made in store pumpkin chocolate chip cookies – bring a taste of fall home with a batch of these soft and chewy pumpkin spiced cookies
Holiday fun cupcakes – perfect Halloween treat for kids and adults
Made in store baguettes – made from scratch every day, perfect served with dips and spreads
Free samples and demos
Everyday: 11 am – 7pm
Party Trays
With delicious party trays starting at just $6.99 Albertsons on Broadway is your party central for sweet and savory delights for your holiday parties