If you have more than one child you know that it is hard to focus on just one. It can get overwhelming at times with the messes, cooking, homework, laundry, and if you work outside the home it can get even more exhausting. I have three daughters and as every parent knows, they all have very different personalities and needs. Here are 5 reasons to spend one on one time with each child I have found important in my quest to bond with each one of them.
To show them that they are important: When you're spreading your attention between 2, 3, or more children you can see that instead of focusing on what each child is saying without interruption you're only really able to "kinda'" hear what they're saying. When you are willing to spend the entire afternoon with just one child it tells them just by your actions that they are important and that you're willing to put anything and anyone aside to spend that time with them.
To really get to know who they are: I have learned more about my children's dreams and problems they may be having at School in just a few hours of spending one on one time with them than in a months time of being with all three of them together. Especially when you two are in the car together, they talk and open up more than any other time. Maybe it is because it is finally quiet and they can talk without being interrupted, or that you are not face to face with them and they feel like they can express themselves more freely…..but it is totally different than any other time. This is SO true when you have teens. The BEST conversations I've had with my teen are on drives when we are one on one.
To create a stronger connection between the two of you: Creating a bond early on with each one of your children can carry on thru adulthood. I made a vow to myself when I had children to make a connection early and with each one individually so that as adults we would have a close relationship as Mother and daughter.
Even though I was an only child myself there was rarely an opportunity for me to spend one on one "focus time" with either one of my parents and as a result I do not have a strong connection with them as an adult. Although that can sometimes be rebuilt, it is tough when that connection is not established and fostered early on as a child.
To create individual and special memories together: Of course it's important to go on family trips and build memories you can all reminisce about later, but having an event or conversation that just you and let's say your youngest child had with nobody around are important.
Having those "remember that time you and I…….." memories with stick with them. It is funny what kids remember and what is important to them. This past year my oldest and youngest daughter weren't feeling well so on Christmas Day my middle daughter and I had a "date"!
We spent the day with my closest friend who's family is like family to me too. She didn't have a lot of children her age to play with, no television show to watch, and quite a bit of time was just spend talking about special memories the two of us shared over the past 35 years we've been friends.
She was the ONLY one who was able to hear those funny stories and every once and a while she will bring one up as it relates to something we are doing. It was a special Mommy day for her and will surely become a memory that is a special memory for her when another Christmas Day rolls around again. 😉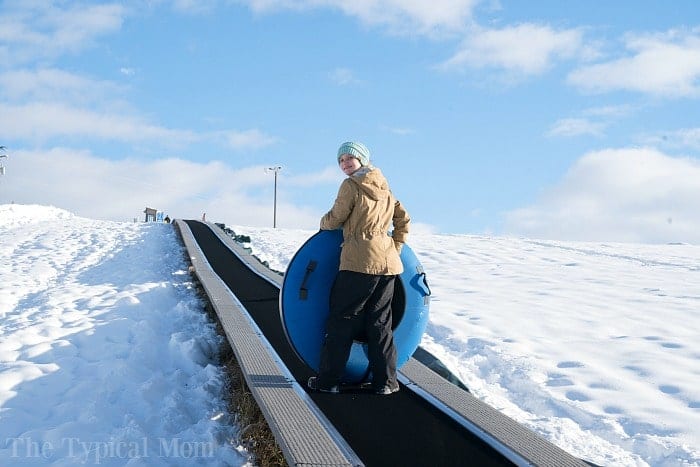 To build their confidence: All of the above create a sense of confidence within a child that they are important, special, worth taking time out for, and especially important for Moms and daughters….and Fathers and sons.
I only have daughters so I can only speak of that, but parents that are the same gender as their children have the most impact on a child's sense of self and self confidence.
Telling my daughters how much I love them, that they're doing a great job, and that they can be whomever they want to be when they grow up is something that can't be replaced. This holds true for parents as well. Spending one on one time with each child gives you a sense of confidence that you are doing something right.
We never feel like we are doing everything right in regards to parenting, and sometimes it's quite the opposite, but many times when you have time to really sit down and talk to your kids they will let you know how much they really care and appreciate you too…..and we need that!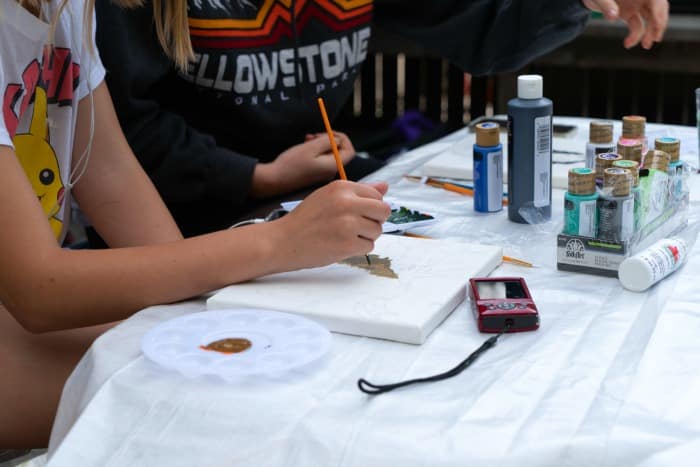 Here are a few ideas to have date night with your kids:
Go on a hike or walk
Do a craft together
See a movie
Eat at a restaurant
Roller skate
Google "fun places to visit in ______" (your city) and go on a drive there
Go bowling
Have a baking day if nobody else is home
Ride bikes
Have a picnic
Go to a new park and then to ice cream
Make a rotation that is feasible so they can count on it. If you can only afford the time or money to do a date night every other month then set that as your schedule. Mark your calendar and set an alarm on your phone so it becomes a priority…after a while it will become something you will look forward to along with your child.
For more great tips, recipes, and crafts please sign up for my free weekly newsletter & follow me on Pinterest!