Recipes for 5 creative ways to use milk. How to make homemade coffee creamer, milk cake, pudding and more with milk for healthy snacks.
I don't know about you but our family drinks A LOT of milk!! We use it for everything and here is where I get to share our top 5 creative ways to use milk with you. Let me know if there's something else I missed. 😉 This post brought to you by DairyPure Milk. The content and opinions expressed below are that of The Typical Mom.
We do consume so much of it on a daily basis it is important to us that we buy organic. Beyond that we typically purchase 1%. For some recipes it is better to go with 2% to make it creamier. Here are our favorites.
Milk Cake – Milk cake is so amazing! It is so moist, and only needs a few ingredients. You do NOT need any frosting because the sweetness of the milk makes it just right.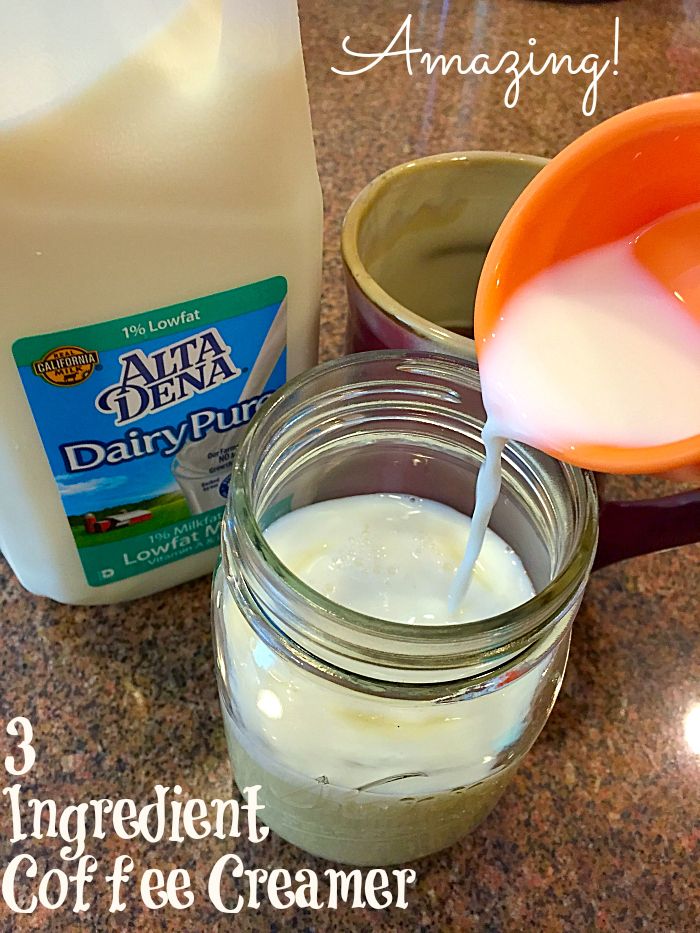 Coffee Creamer – If you have never made any homemade coffee creamer you really should!! You only need 3 ingredients. It is a bit cheaper than buying it at the store. You can ensure that you're using milk with the 5 point purity promise!
Smoothies & Popsicles – This is a twofer. Use your DairyPure milk, fruit, and some organic yogurt to make healthy smoothies that have NO added sugar. Just pour them into your popsicle molds and make healthy popsicles too!
Tapioca Pudding – If you haven't made this at home yet it is another MUST DO. It tastes better + you can use milk that has the 5 point purity promise.
What that means is: the milk with this label has no artificial growth hormone. It's tested for antibiotics and comes from cows fed a healthy diet. Tested for purity it is cold shipped to your local dairy too!