Here's 10 cheap ways to keep your house cool this summer! With temperatures exceeding 100 degrees we can all use a bit of budget friendly tips to keep cool!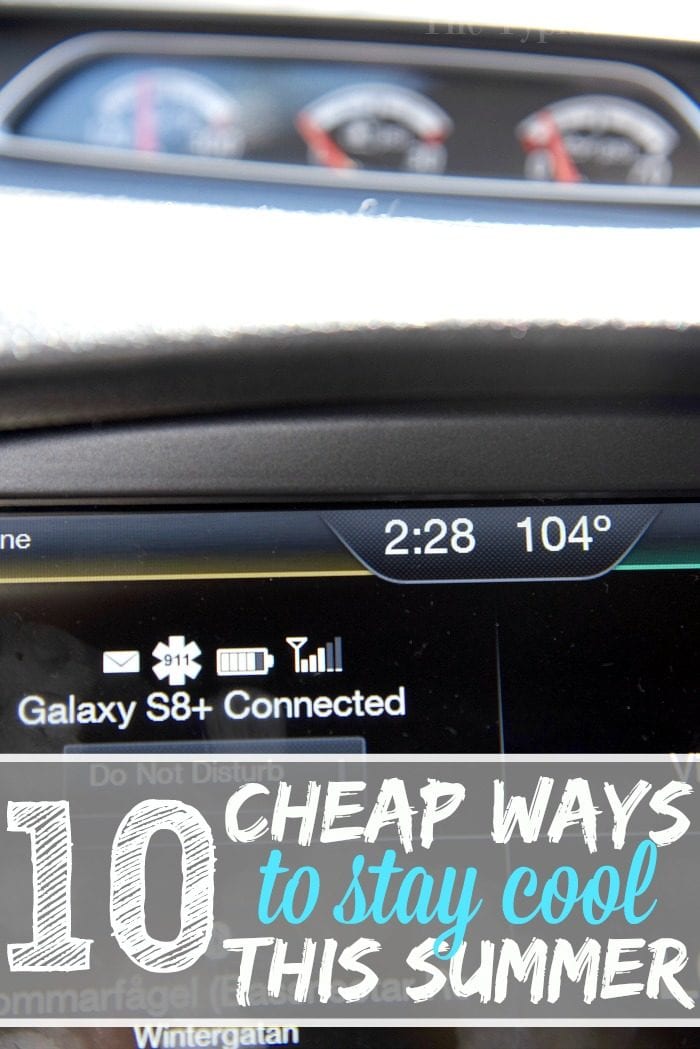 It's a sweltering one this year!! We are in Southern California just North of San Diego so normally our weather is ideal. But there are a few months out of the year (like now) when it is so hot you can barely stand to be outside for more than a few minutes. Sponsored by Lasko. (originally published 6/17)
How Can I Keep my House Cool Without AC
You retreat to your cool house or dive into a swimming pool to try and beat the heat. But keeping your house cool when it is over 100 degrees outside can get expensive! Here are the top 10 cheap ways to keep your house cool this summer. We hope these help you save a bit of money too this year. 😉
This is what you see in every bedroom in my house. You should too…..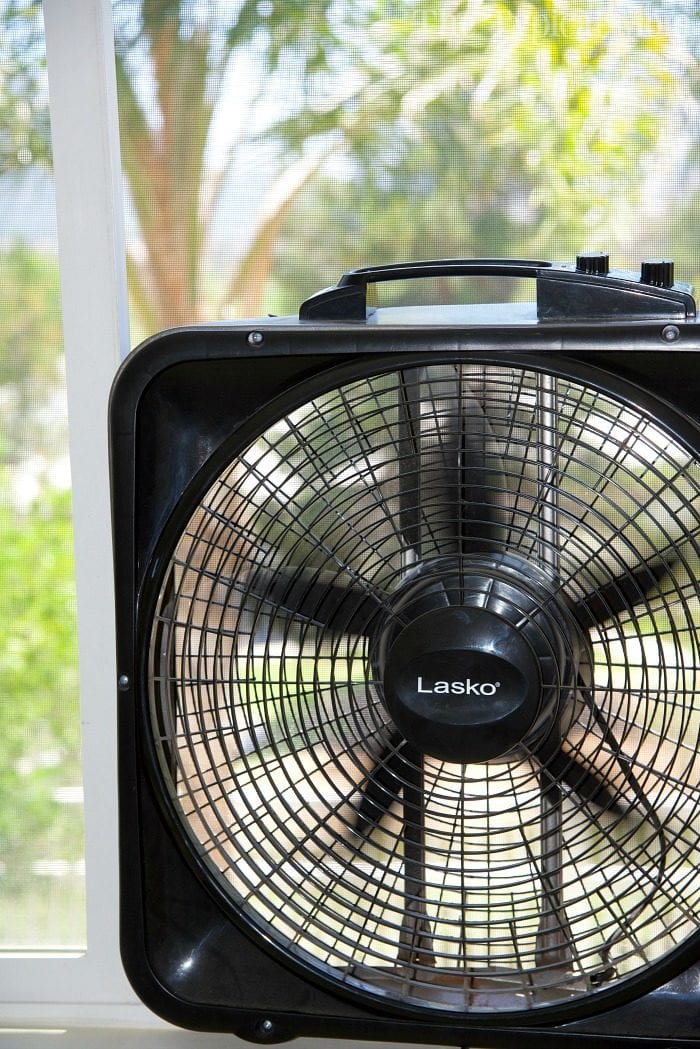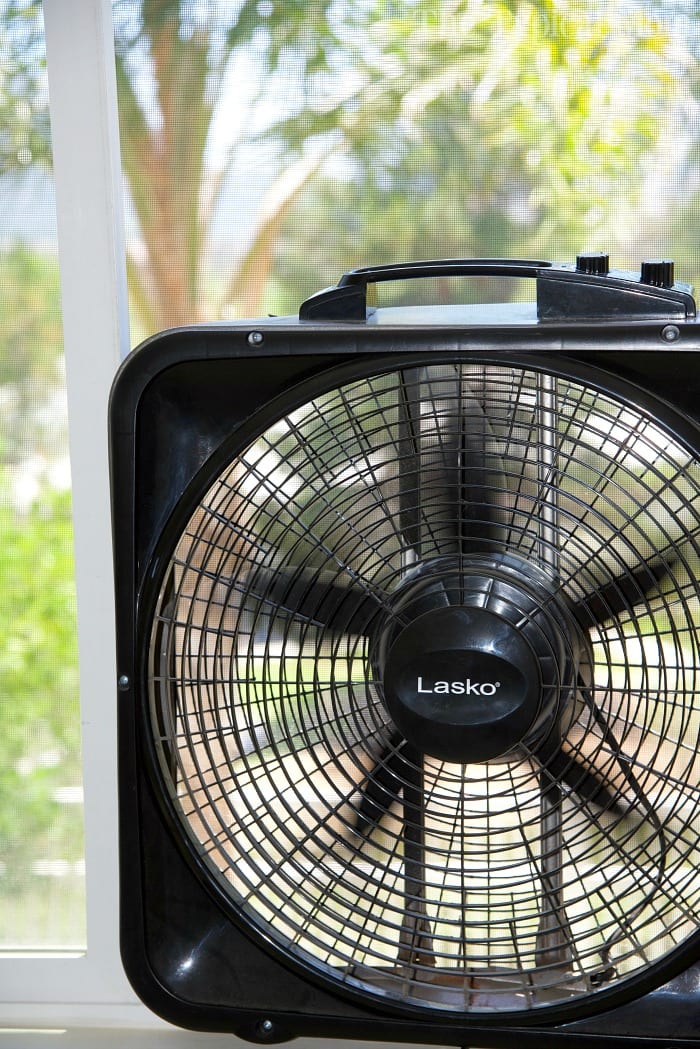 Keeping Your House Cool This Summer
We would all love to hang out at home with our air conditioner set to a cool 70 degrees, but there is NO way we could afford that! When it is 110 degrees here and it is set to 80 it definitely feels a lot cooler than when we are outside.
Better yet when we hang out downstairs during the day it feels even cooler.
To stay on budget we have had to find ways to save money during the hottest times of the month and have helped our pocketbook using the following tips.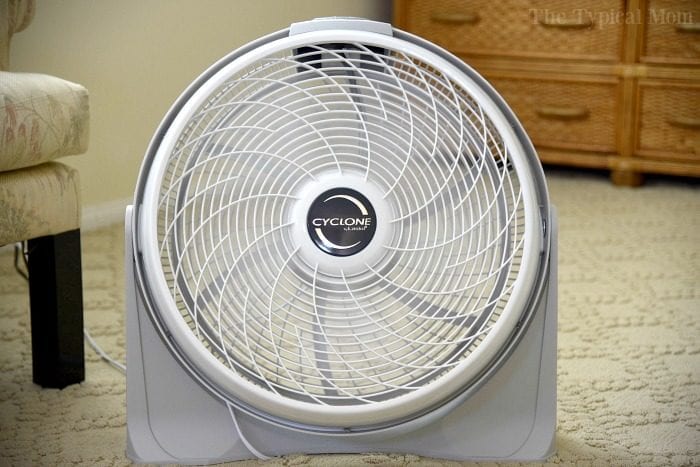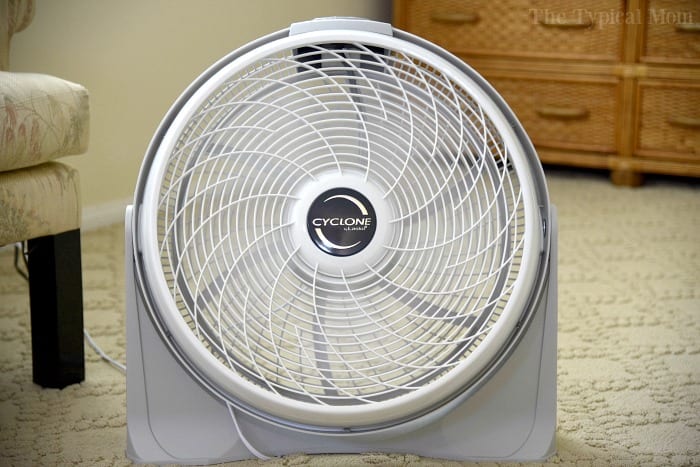 Ways to Keep Your House Cool
To keep your utility bill down there are things you can do besides turning on your air conditioning.
Put a fan in EVERY room in the house

– We have a floor fan from Lasko in every bedroom, 1 in the loft, and 1 downstairs in my office. During the really hot days we keep them running and set the temperature on our thermostat at 78/80 to save on our electric bill.
Put a

fan in the windows

when the temperature outside cools off – There is such a huge fluctuation in temperatures when it hits about 6/7 p.m. here. If it's been over 100 degrees it can cool off to 70/75 around dinnertime and when that happens we immediately turn our air conditioning off, open the windows upstairs and put a Lasko fan inside the window blowing the cool air from outside into the house to cool it off….works like a charm!

Do NOT turn on the oven

– There are a lot of alternatives to using your oven during the summer months! I swear by my crockpot and Instant Pot recipes to make almost every single meal in them. It's easier on me anyway especially if we're out and about during the day and it doesn't heat up the house.

Take cool showers in the evenings

– Before the kids head in for the night have them take a cool shower to cool them off before bed (you too).

Store the comforters

– Put the comforters and heavy blankets away in the linen closet and put light sheets on all the beds. What a difference it makes to just have a flat sheet and a very light blanket on at night vs. the flannel set you bought in November.
That's right….do you have summer and winter blankets. Even if you live in California and the weather doesn't fluctuate a lot there still is a difference when it is the summertime. Believe me it makes a difference to get rid of those heavy blankets and flannel sheets!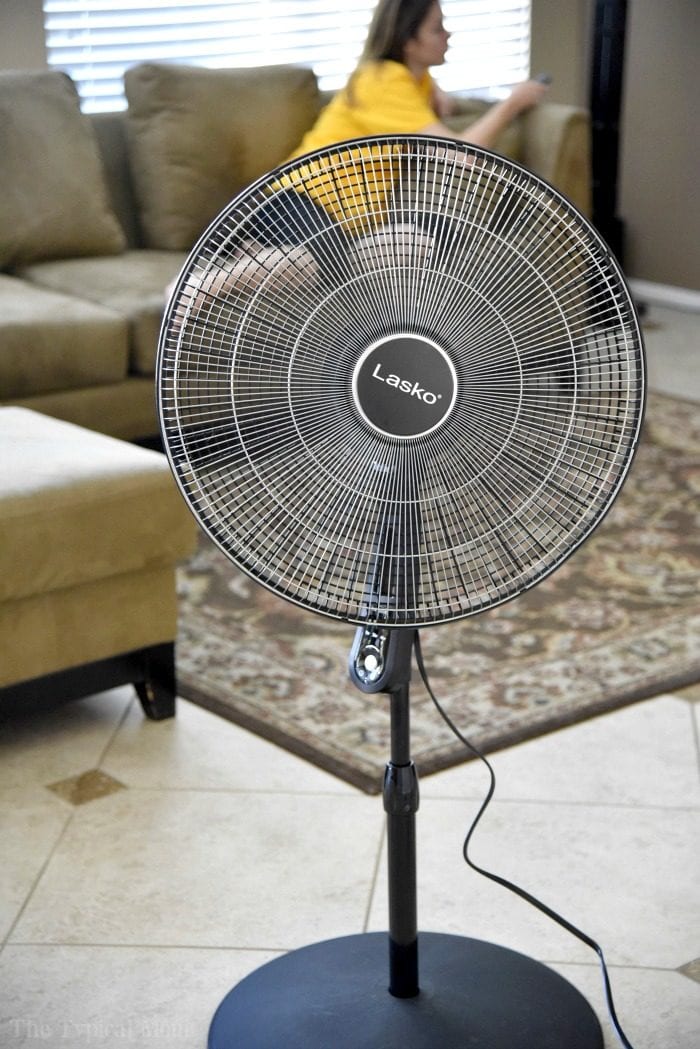 Keeping House Cool in Extreme Heat
Here are a few more ways to keep your house cool
Turn off your garage refrigerator

– We normally have two refrigerators which is really convenient. I can stock it full of extra freezer stuff and drinks but during the summer months we turn it off. Your garage traps a lot of heat and that fridge will continually run to try and keep itself cool when it is scalding hot outside, you can save a lot of money on your energy bill if you don't use it during this time.

Keep your garage cool

– My daughter's room is directly above the garage and it becomes SO hot during the summertime. We found that keeping the side door to the garage open during the day as well as the garage door cracked while we're home cools that room off quite a bit and thus keeps the whole house a bit cooler.

Close the blinds

– Keep all blinds closed and curtains drawn during the hot summer months! This makes a huge difference in the temperature of your house and keeps your electric bill lower.

Unplug and turn off appliances

– If you aren't using your computer for the day, turn it off, unplug it, and your t.v. sets too. Yes turning them off is a given but if you want to go a step further and eliminate any electricity going to them, especially if you are going on vacation and won't be there, unplug them too.

Enjoy the cool air somewhere else

– Turn off your air conditioner, keep your fans running, and head out to enjoy the air conditioning somewhere else!

Our city offers $1 movies each week (many do), we have a roller skating rink that's kept cool, a nearby ice skating rink, community pool, or head to the mall for some window shopping and a scoop of ice cream!
Following these 10 ways to keep your house cool this summer you can cut down on your energy bills and feel cooler as well.
From hot flashes, to cool relief in stuffy dorm rooms, the lineup of Lasko brand fans provides the ultimate cool this season. We hope these 10 cheap ways to keep your house cool this summer tips help you in your quest to have fun together and keep cool during the sunny days of summer! 😉