What is Shopkick and how does it work to earn rewards for shopping with the Shopkick App right now! I earn free gift cards monthly using this method.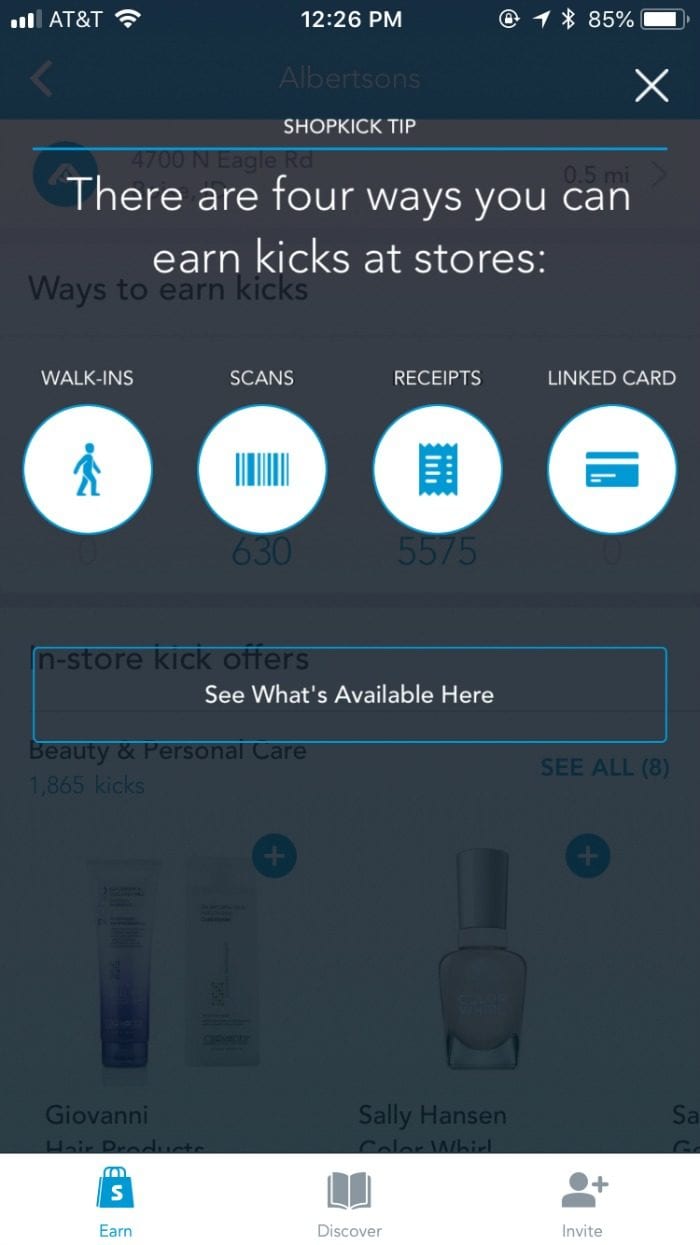 What is Shopkick anyway? Well, doo you love freebies, so do I! There are several ways to earn free gift cards on a monthly basis and the Shopkick App is one of the best ones. If you are unsure what Shopkicks are and how to earn them, let me show you. You just have to walk into stores! Earn more kicks when you scan barcodes in stores too! (originally published 10/15)
Like I said, I use several methods to earn free gift cards.
What is Shopkick and how does it work
First, I earn a TON of free gift cards with the shopping app called Swagbucks. You should definitely sign up with them! We even share how we've used this method on how to get into Disneyland for free.
Ebates offers free gift cards (plus you get a free $10 gift card when you sign up and make 1 purchase thru them) when you shop online as well. I usually compare the % each one is offering when I'm shopping somewhere and click the button for whichever will give me the most points.
I share here how to earn free airline tickets too…we haven't paid for flights in years using this method.
How you can travel for free is another article I wrote after I had a lot of people asking how we could afford to travel as often as we do with a family of 5, totally works.
ShopKick Review
Shopkick App is a great way to earn shopkicks which then translate to free gift cards to your favorite retailers!
How to Earn Free Gift Cards with ShopKick
First you download the APP for free, or use the code SALE404872 if you're already logged in
Turn your location ON using the setting function on your cell phone
Then you have a multitude of ways to earn free gift cards with the shopkicks you earn

Easiest way to earn Shopkicks

– When you are about to walk into your favorite store you just touch the APP and a bubble pops up which gives you a certain # of "kicks" that is deposited into your account.

Once you reach a certain # you are able to redeem them for FREE gift cards to a variety of retail stores. EASY!!
I have earned several Starbucks cards myself. 😉

Go a bit further

– Several stores will give you shopkicks for scanning the barcodes on certain products in the store you're already in. It's like a scavenger hunt! Another easy way to earn shopkicks
Earn more Shopkick rewards after you're done shopping – Just scan your receipt for more Shopkick rewards and points.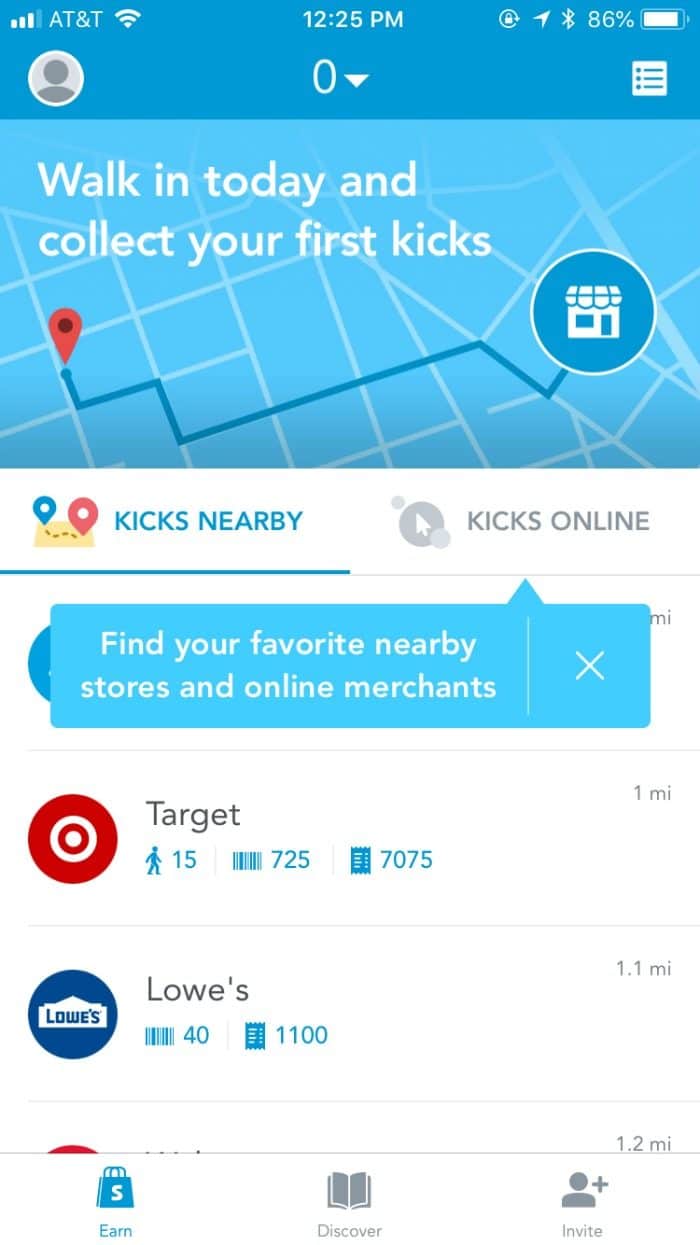 How to Use ShopKick
You can see what the Shopkick App looks like once you log in and turn on your location, a must.
It will show you the stores nearby you and how many shopkicks you can earn for walking in. You can earn more by scanning shopkick bar codes within the store too!
I found that going to the mall was a gold mine!! Visit tons of stores all in one place and got a bunch of shopkicks just by walking into each one.
Download the Shopkick App here today and get to earning now. I have used it for years and it's a great way to get free stuff for very little effort!
For more easy recipes, tips and free printables please LIKE The Typical Mom on Facebook and follow me on Pinterest! You can also sign up for my free weekly newsletter which is packed with goodies I know you'll love. 😉