This is where to find the best vacation properties! If you're looking for vacation condos or monthly vacation rentals by owner you will find them all on HomeAway. If you travel with kids renting a home is the best way to go to be comfortable and have all the amenities of home while you're on vacation!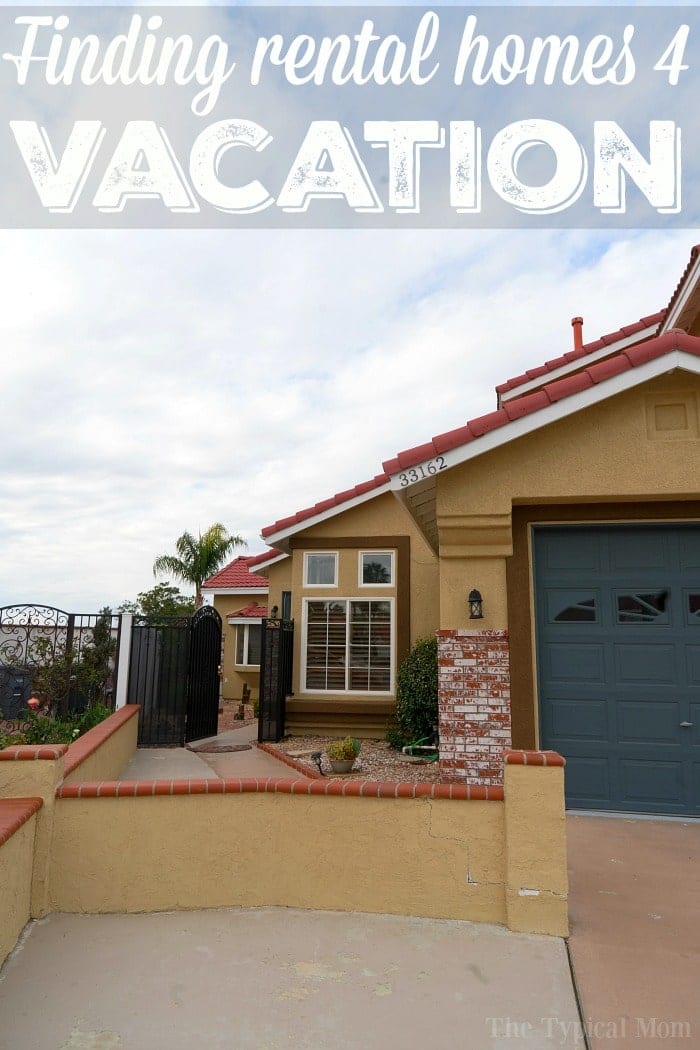 We're a family of five and travel a lot! We used to stay in hotels and never thought there was any other option until we found vacation properties where we were headed to one year and thought we would give that a try and what a game changer that was!! What's the hardest thing when you're away from home and have kids?? I say the expense of always eating out and laundry!! With vacation rental properties like this one here you don't have to worry about that any longer….every moms dream! Special thanks goes out to HomeAway for sponsoring our stay in Temecula California this year so we could share this vacation rental with you and how their site has helped us travel more comfortably year round.
Dream right??!!
Instead of all of you cramped in a hotel room for a week wouldn't you rather let your kids play in this great backyard and take a dip in the pool (and you in the jacuzzi at night)??!!
I thought so……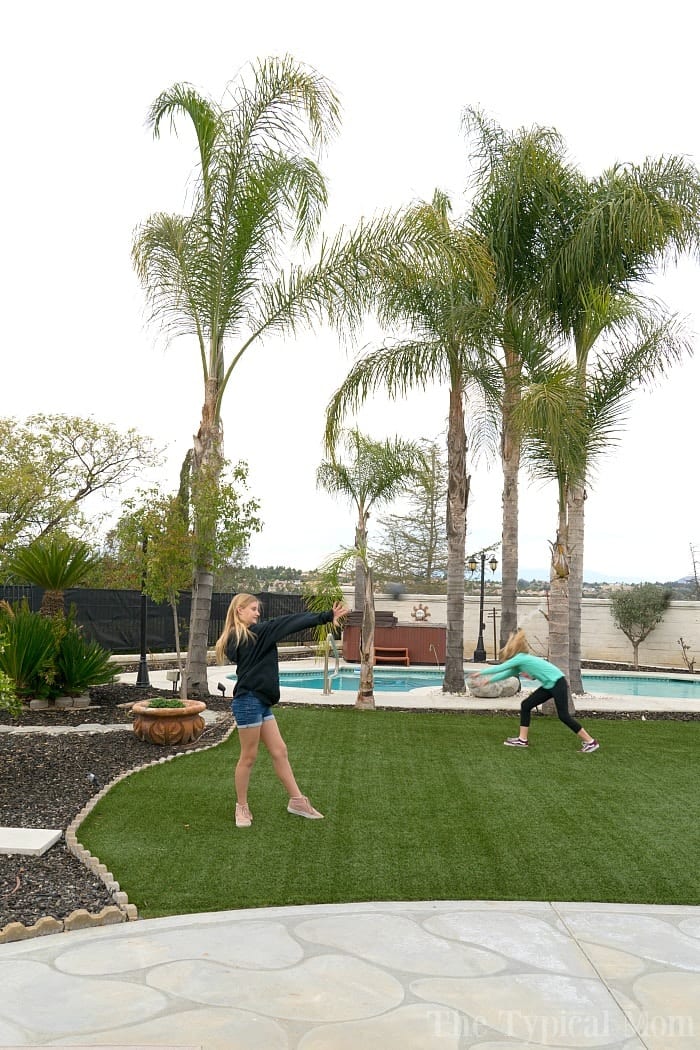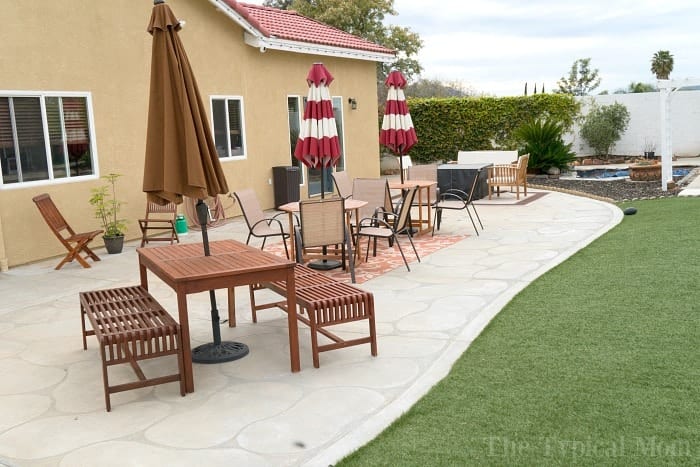 If you've never booked vacation properties before it is really simple.
You just:
Type in the city you plan to visit
Enter the dates you want to go on vacation
Enter any other parameters you want to narrow it down to (price, # of bedrooms etc…)
Scroll thru the rooms, condos, apartments, and/or houses for rent
Request to book your desired location
Done!
Once your date arrives the owner or the person who is managing the vacation property reaches out to you via. email with info. about how to get into the property and any other details.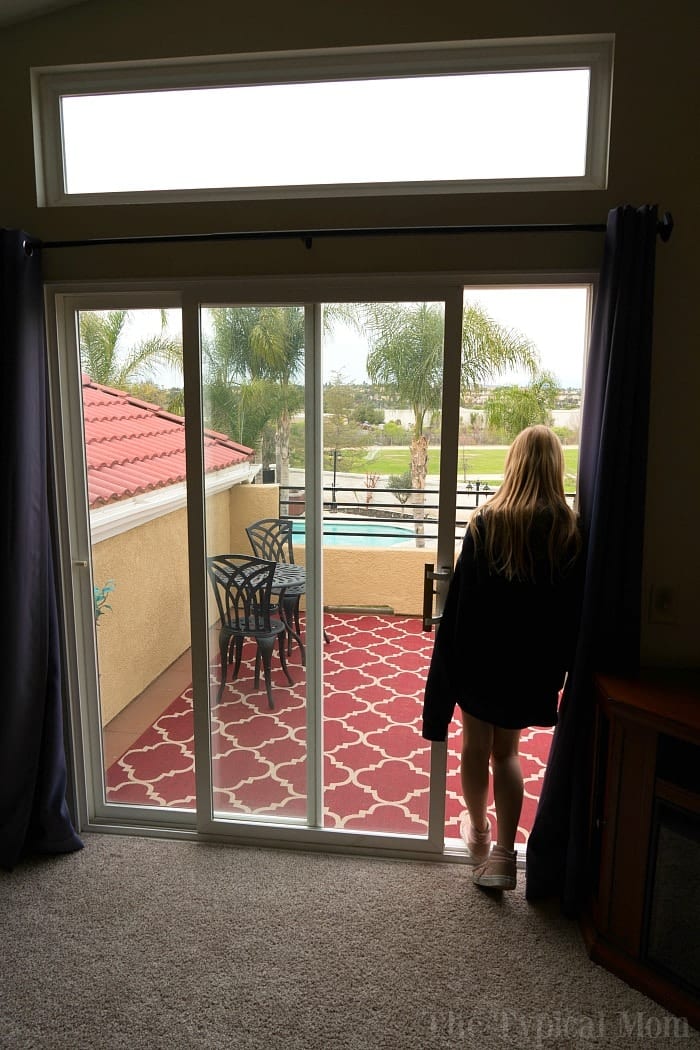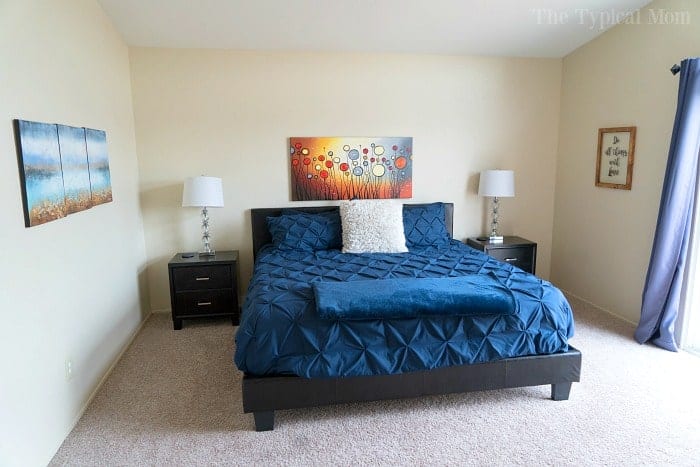 We've stayed in a condo and this home and both times we were given a code we could use on the front door to let us inside. It is much easier than using a key, and when you leave for the day you just click the lock function and everything is secure until you get back.
Every property is different and depending on how big your family is, or how many people you are meeting there (larger houses are great for family reunions or bridal shower getaways), would determine the size you'd need.
This vacation rental was in Temecula California which is just North of San Diego and in the midst of a lot of things to do like wine tasting, hot air balloon rides, and a large casino as well.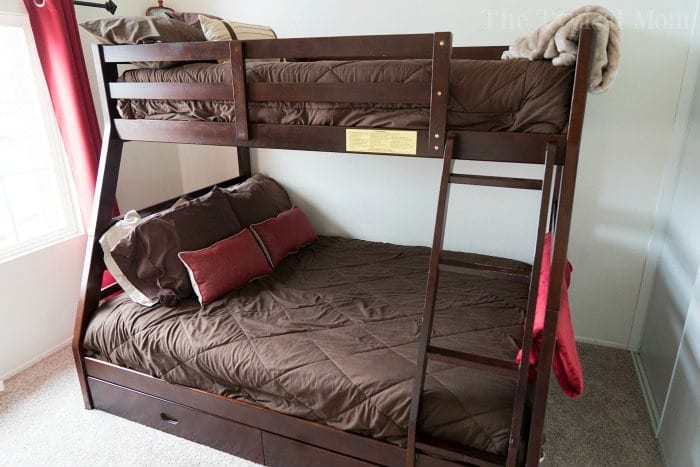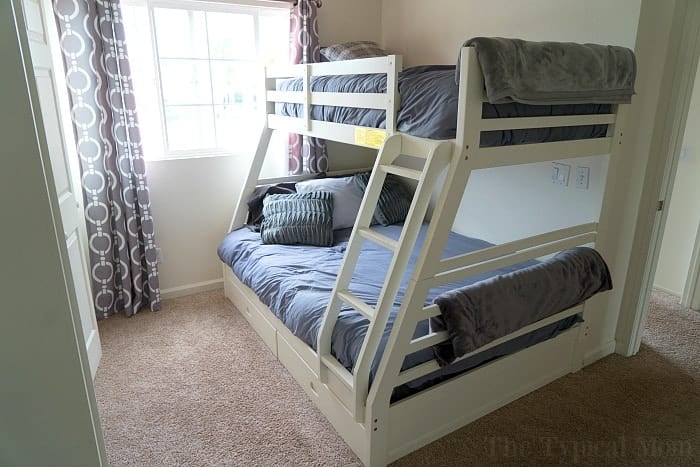 We only have 3 kids but this house in particular was great because in 3 of the rooms were bunk beds so they had many to choose from and it would be great for more than one family to get together and have the kids bunk together. There were essentially 2 master bedrooms too so you could easily share this residence.
On other stays we rented a condo and it was great mainly because when you rent a house vs. a hotel you have access to a full kitchen and laundry room! Having the ability to cook at least one meal yourself each day saves a bunch of money and being able to do laundry before you leave and not have a bunch to do when you get home is a game changer for me.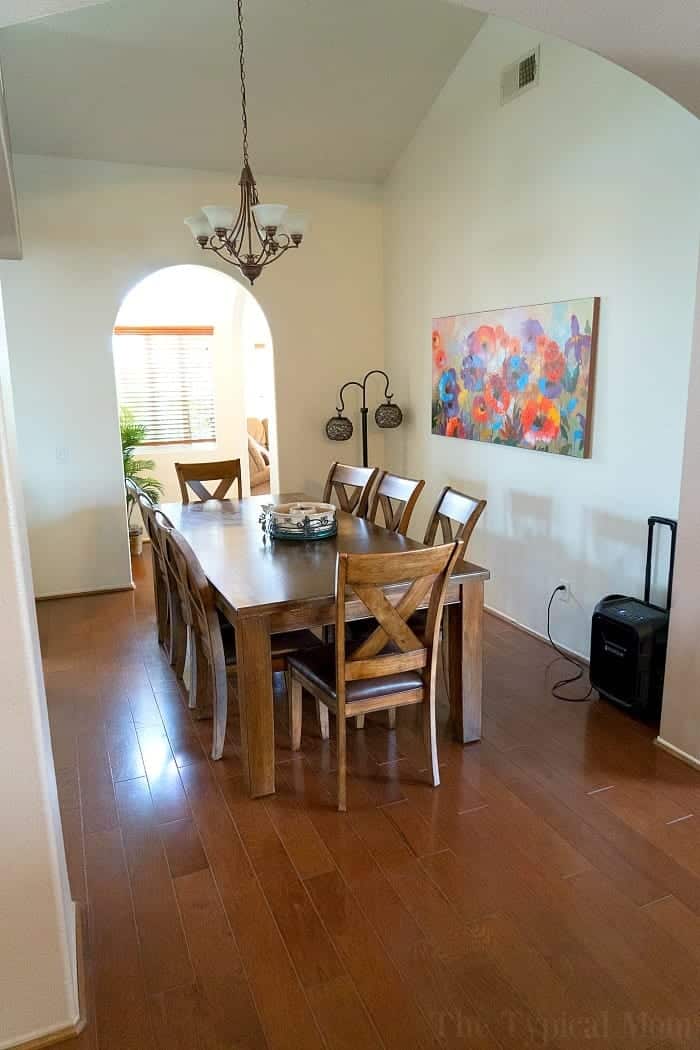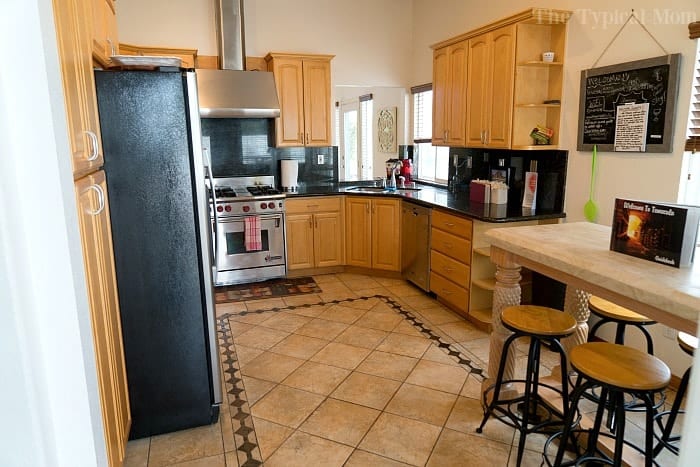 If you're looking for great vacation properties HomeAway is a fantastic site with a lot to choose from no matter what state you're visiting. With more than two million unique properties in 190 countries, HomeAway has something for everyone and every budget.
From 1 bedroom in someone's house (which is super cheap) to a really large houses you can rent and share with a few families it is totally the way to go if you ask us! Doesn't this beat the view you'd get in a hotel room??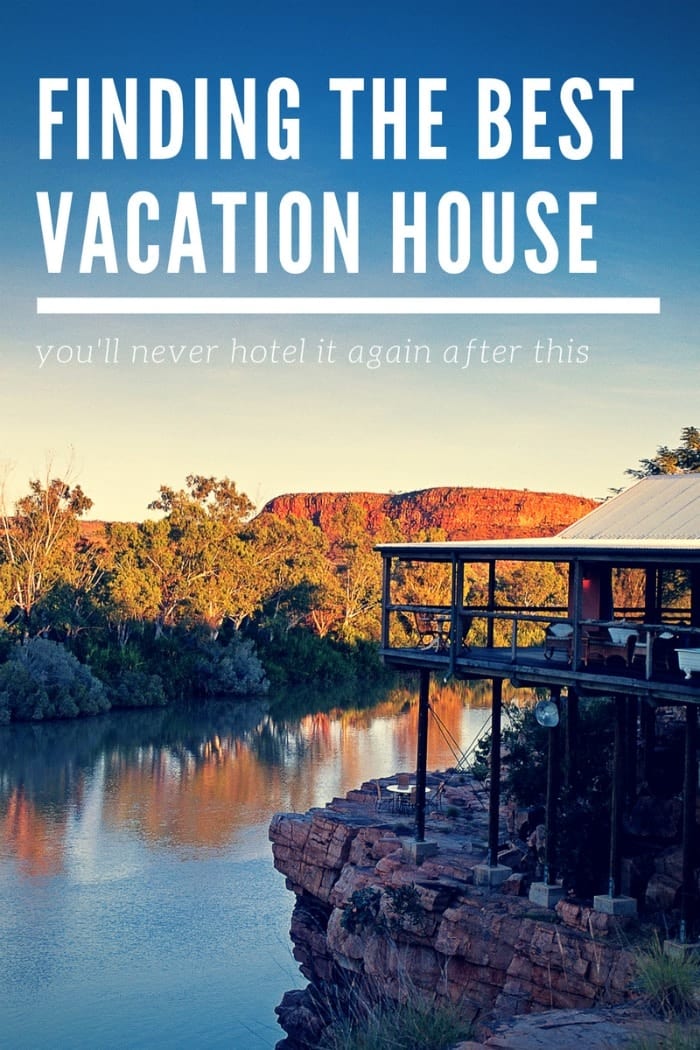 If you decide to stay in this property here is a list of free and cheap things to do in Temecula to keep you busy while you're there too!
HomeAway compensated me to promote their vacation rentals as a preferred accommodation choice. However, my review and opinions are entirely my own.